10 Fun Women's Ministry Ideas for the Summer Slump
Do you feel as if your women's ministry has hit a slump over the summer? If so, here are 10 fun women's ministry ideas your ladies will not only enjoy but will want to invite their friends to.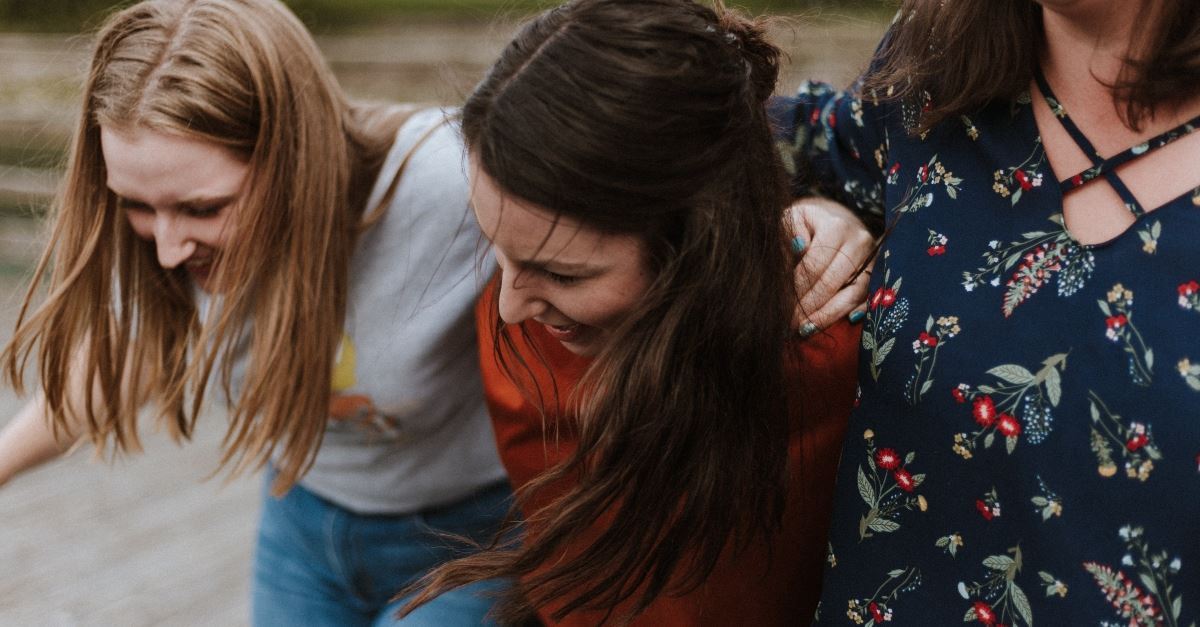 Do you feel as if your women's ministry has hit a slump over the summer? Do your ladies seem bored by all your usual events? Or perhaps you simply want to add excitement to your event calendar.
If so, here are 10 fun women's ministry ideas your ladies will not only enjoy but will want to invite their friends to.

Photo Credit: Unsplash
1. Host a painting party.
You've probably heard of those paint-while-you-sip establishments where women can engage their creativity with a glass of wine or cup of coffee. Art is a great way to relax, alleviate stress, and form relationships. But unfortunately, these activities are usually quite expensive, perhaps more so than many can afford.
The solution: Find a local artist, perhaps within your congregation, willing and able to teach simple designs. Then purchase discounted materials and host your own party in your church. The added benefit: newcomers will be introduced to your church in a noncommittal and nonthreatening way. Consider offering childcare to allow single moms and military wives to participate as well.
2. Host a spa night.
Most women love manicures and pedicures, but by the time they hire a sitter and pay for the pampering, they've likely blown through their discretionary funds. Plus, they have to choose between spending their child-free time at a salon, by themselves, or chatting with friends.
The solution: Most likely your youth group has numerous nail artists who would feel valued knowing adults wanted to benefit from their skills. They could even use the opportunity to pay for an upcoming mission trip. To organize a spa-worthy event, gather your "technicians," the necessary polish and tools, and create pampering stations in one or more of your classrooms. Place a table of desserts, coffee, and flavored syrups in one corner; magazines and comfy chairs in another; and scented lotions and scrubs in still another and a row of tables for a nail-painting station.
Next, create an assembly line were some volunteers paint toes while others paint nails and a third group creates simple designs. While women wait their turns, they can chitchat in one of the other areas.   
3. Organize a downtown scavenger hunt.
Grab your team, some notepads and pens, and head downtown to scout out possible scavenger hunt finds. For example, a restaurant logo might include a frog image, and ducks might gather in the local park. Your team could assign each of these as scavenger finds. If your city has bike and scooter rentals for tourists, you could instruct participants to take a photo of themselves on each one.
Make a list of 10-15 "finds," gather your women to a central location the night of, tell them whatever rules you establish, then send them off in teams of four or five. Consider ending the evening with gag or genuine awards.
4. Go hiking.
Spend any length of time with women, and chances are, the conversation will eventually veer toward gym attendance—or lack thereof. Our schedules can become filled with little league matches, company picnics, and a host of other obligations.
Many of us feel perpetually overwhelmed and depleted. Help women decompress with two proven stress-relievers: spending time outdoors and physical activity. Plus, most if not all of them can bring their children, which means your moms of littles won't be forced to choose between spending time with their kids or participating in a church activity. Even better, you'll create an environment where younger moms can interact with the older ladies in your church.  
5. Host a jewelry exchange.
When I led the women's ministry at a local church and my team suggested hosting a jewelry exchange, I thought it was a bad idea. Wasn't jewelry personal? And didn't women buy what they wanted when they wanted it? But the majority of my team suggested we host a "blingy" event, so I conceded.
I'm glad I did. We had a great turnout, and the women had a wonderful time. As they interacted with one another, fiddled with necklaces and bracelets, and enjoyed snacks, I was reminded that events were rarely about the events themselves. Instead, they provide the atmosphere conducive for relationship building. It was simply to find creative and unexpected ways to get women together and, hopefully, draw more non-attenders into our circle. Our jewelry exchange succeeded in both areas.
Here's how we did it: We invited women to bring whatever jewelry they had. They received a ticket for every item. We then displayed everything on tables covered in linens and let the women "shop." We donated whatever was left over.
6. Host a Bunco game night.
If you've ever played this dice game, you know how great it is at drawing women together. Guaranteed, the evening will get loud and crazy as your room fills with laughter and flying dice. If you've never played, you can find instructions online.
Because women are constantly bouncing from one table to the next, this game is great at helping them connect with those whom they might not otherwise. The fun and relaxed environment has a way of engaging even the most reserved in your group while breaking down age and demographic barriers.
When we hosted our event, we concluded by encouraging women to get phone numbers from those at their last table and invite them to coffee. In other words, we emphasized the importance of forming connections.
7. Serve together.
When we come together for a common cause, unity forms. Similarly, serving others, especially the less fortunate, has a way of annihilating pride and selfishness. If your group is becoming unhealthy or cliquish, organize a service project at a homeless shelter or a soup kitchen.
There may even be a family in your church who could use help with yard work, cooking, or cleaning. Offering your services in this way not only promotes community within your group, but also demonstrates to the family, and anyone watching, the sacrificial, initiating love of Christ.
8. Play Frisbee golf.
We know playtime is healthy for children, but do we realize the mental health benefits it can provide adults as well? Laughter, recreation, and interacting with one another can elevate our moods and reduce depression and loneliness while creating environments for relationship building.
Most cities have Frisbee golf courses already established. If yours doesn't, create your own. Set up buckets or hula hoops as goals, give everyone a Frisbee, some simple instructions, and send them off in teams of two or three.
9. Host a Smore's night.
When was the last time you enjoyed a "campfire" with friends? Without having to sleep on the hard, cold ground or forego a hot shower?
Set up fire pits, donated by congregants, in your church parking lot, purchase wood and s'mores fixings, invite your ladies to bring folding chairs, and enjoy a night of roasted marshmallows and melted chocolate. Help women gather in groups of four and five around fires. If necessary, have fire "hosts" to initiate and maintain conversation.
 10. Salsa with salsa.
This idea came after a failed icebreaker activity. I was leading a Bible study, and on the first night, I initiated a game gathered off the Internet—that I hadn't tried previously. Unfortunately, it was overly simple, lasted maybe three minutes, and failed to help the women relax and engage with one another. One of our ladies mentioned she enjoyed salsa dancing, so I asked her to teach us. She did, and the women loved it, so much so that I decided to make an evening of it.
On the last night of our study, women brought chips and salsa (and other snacks), we played lively Latino music, and our salsa-dancing friend taught us some simple steps.
Hosting fun, creative events periodically can be a great way to liven up your ministry, build momentum for future events, help women connect, and draw newcomers from within the community. Once you begin facilitating unconventional activities, your team will likely start bursting with ideas. And because our women crave fun, laughter, and time with one another, attendance will probably grow. Then, once you launch your studies in the fall, ladies will have already formed the relationships that will encourage them to return and be transparent with one another. 
Jennifer Slattery is a writer and speaker who'saddressed women's groups, church groups, Bible studies, and writers across the nation. She's the author of Restoring Her Faith and numerous other titles and maintains a devotional blog at JenniferSlatteryLivesOutLoud.com. As the founder of Wholly Loved Ministries, she and her team love to help women discover, embrace, and live out who they are in Christ. Visit her online to find out more about her speaking or to book her for your next women's event, and sign up for her free quarterly newsletter HERE to learn of her future appearances, projects, and releases.
Photo Credit: Unsplash/Priscilla Du Preez
Comments