When you think of the word "family," what comes to mind? Laughter, good times, safety, or none of the above? As much as we may desire our family members to be the people we long to be around the most, the difficult truth is, sometimes this is not the case.
Sometimes our families are difficult and uncomfortable to be around. Although we share the same bloodline or are related by marriage, this doesn't mean we automatically have amazing relationships. The reality is, families are made up of human beings and human beings are flawed.
Consequently, there is a direct correlation between the health of our relationships and the emotional and spiritual maturity of the people in those relationships. This is why we may have family members that are hurtful and challenging to be in the presence of. When this is the case, we should consider establishing healthy boundaries.
Taking this proactive stance helps us decide in advance how we will respond to the hurtful behavior and words of others. By setting boundaries, we choose to be in control of the only thing we can attempt to control: ourselves.
Photo Credit: Getty Images
Create Heart Boundaries
In Proverbs 4:23, Solomon tells us, "Above all else, guard your heart, for everything you do flows from it." Guarding requires taking an active posture to intentionally protect something or someone. When protecting something tangible like a house or a child, this concept seems easy to grasp. But how can we protect our hearts?
When words, jokes, and comments suddenly make a beeline for our souls, what are we supposed to do? How do we keep them from lodging themselves in our hearts? We can find additional guidance in the earlier verses of this Proverb. In Proverbs 4:5-6 it says,"Get wisdom, get understanding; do not forget my words or turn away from them. Do not forsake wisdom, and she will protect you; love her, and she will watch over you."
We must become wise as it relates to people. We should know and understand the why behind their behaviors. What are their maturity levels? Are they being influenced by an outside substance? What are their personality types? Do they have unhealed hurts?
When we begin to answer these questions, we will be able to make informed decisions regarding how to guard our hearts around them. This may require that we read books, develop an arsenal of Scriptures to meditate on and memorize, politely excuse ourselves from certain conversations, and in some cases, have an honest conversation with the individual. There is no blanket prescription that covers all possible scenarios.
When it comes to guarding our hearts, especially from toxic people, it requires a moment by moment dependence on God for wisdom, guidance, and his leading. The benefit we have as believers is that we can commune with God before, during, and after our time with hurtful family members in order to have his grace, power and presence as we engage with people we would rather avoid.
Photo Credit: Getty Images
Create Communication Boundaries
Even though we may want to share all the details of our lives with our family, it simply may not be the wisest thing to do. Everyone in our family may not have the emotional or mental capacity to handle the information we share with them. Intimate details of our lives should only be shared with people who have a proven track record of keeping secrets, providing wise godly counsel, and consistently having our best interests in mind.
In Proverbs 10: 14 (NIV) it says, "The wise lay up knowledge, but the mouth of a fool brings ruin near." Here Solomon warns us that we can bring about our own ruin by talking too freely. Although creating communication boundaries may be a complicated practice to implement, in some cases it should not be avoided.
A practical way to do this is to make a list of family members that have been hurtful in the past. Note the subject you were talking about when they were hurtful. Did they relate to your finances, marital status, children, appearance, or faith in God? Make these subjects off-limit topics with those family members. Craft statements you can use to lovingly communicate your boundaries with those individuals.
Create Time Boundaries
Creating healthy boundaries may also impact the amount of time we spend with certain people. We may determine that we can only spend a few hours with a particular person. By paying attention to our behavior, we can begin to see what time-boundaries should be in place. Tension, anxiety, and anger may be internal signs that we need to limit the time spent with certain family members.
This does not mean we do not love the individuals. It simply means we are prioritizing our mental and emotional well-being. In Psalms 90:12 (NIV) Moses prayed, "Teach us to number our days aright, that we may gain a heart of wisdom." We need God to know how to best spend our time and with whom to spend it.
Photo Credit: Getty Images/Kerkez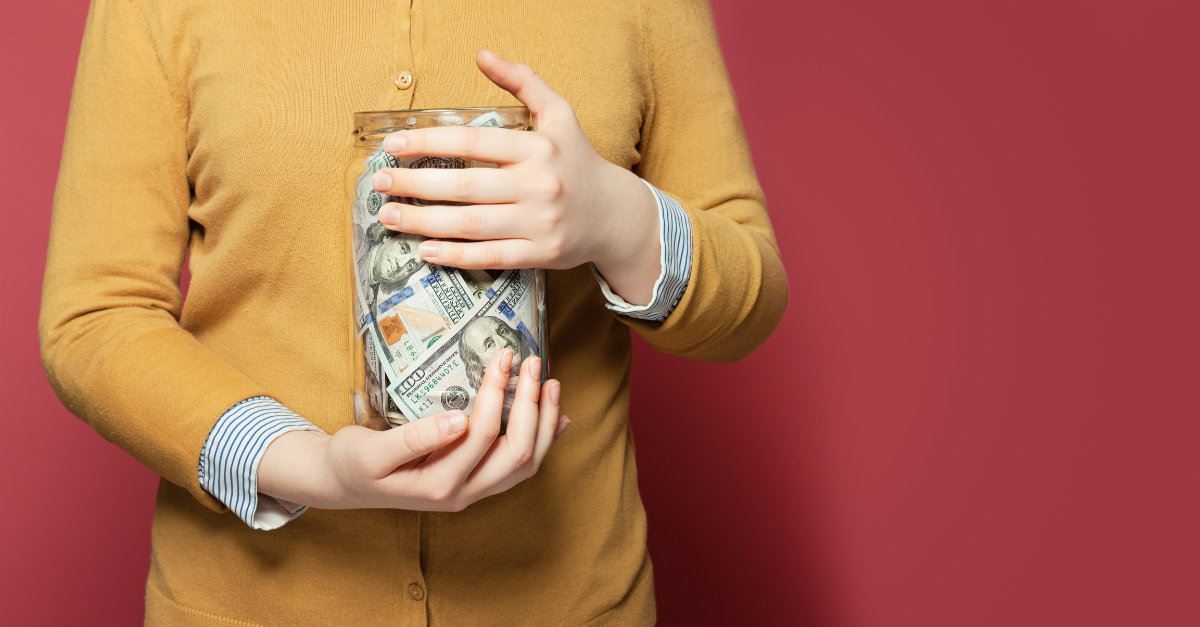 Create Financial Boundaries
There may be times when our family members ask us for money. Naturally, there is a desire in us to help a family member in need, but it may not be the wise thing to do. We might even make the situation worse if we are always ready to bail someone out of a problem every time it arises.
If an individual has a substance abuse problem, or difficulty managing their finances, jumping in to give them money might prevent them from experiencing the repercussions of their actions. This might be the very thing that helps them improve in the area of money management. This too, is something discovered over time, and it requires tremendous prayer and wise counsel. We must determine in advance what we do and do not feel comfortable giving financially.
We can do this by examining the track record of the person. What have they done with previous resources given to them? Did they use the resources wisely or did they waste them? If they wasted the previous resources, this might mean we need to implement a boundary in what we will be able to give them in the future.
Creating healthy boundaries with hurtful family members is not an easy task but it is a necessary one. Rely on God, asking for his direction as you create boundaries. Although we may have hurtful family members, they are still family and creating any type of boundary may be difficult. A boundary however is not an ended relationship. It is simply a predetermined limit that says what we will and will not accept from other people.
Boundaries may appear to be selfish or unloving, but Jesus modeled the practice of creating healthy boundaries throughout his life. Often after times of ministering to the crowd he pulled away to be alone with God. This is illustrated in the account of the miracle of the five loaves of bread and two fish.
After Jesus fed 5,000 men, and an unknown number of women and children, he retreated alone. In Matthew 14:22-23 it says, "Immediately Jesus made the disciples get into the boat and go on ahead of him to the other side, while he dismissed the crowd. After he had dismissed them, he went up on a mountainside by himself to pray."
Jesus recognized his limitations as a human and he pulled away to prioritize his physical, mental, emotional, and spiritual needs by spending time with his Father. It is very probable that had Jesus elected to stay with the people, they would have requested more from Him. Knowing this, he sent the disciples away and he retreated to a mountainside alone.
Jesus knew his boundaries and that did not make Him unkind or selfish. He wasn't pressured to give beyond his physical limitations, and neither should we. When we struggle to create healthy boundaries, we can reflect on the gift of Christ's example for all of us.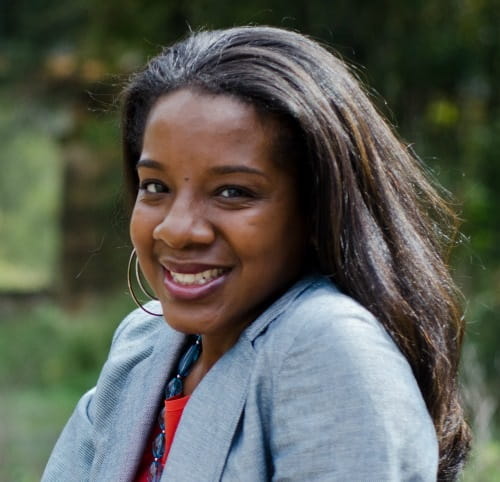 Kia Stephens is a wife and homeschooling mom of two who is passionate about helping women know God as Father. For this reason, she created The Father Swap Blog to help women exchange their father wounds for the love of God the Father. Kia is also the founder of Entrusted Women, which she created to equip Christian women communicators of color. In addition to these ministries, Kia faithfully serves in Bible Study Fellowship and her local church. When she is not writing or serving women, she enjoys spending quality time with her family and friends. 
Photo Credit: Getty/ J Nemchinova
---