What Should a Wife Do When Her Husband Is Cruel?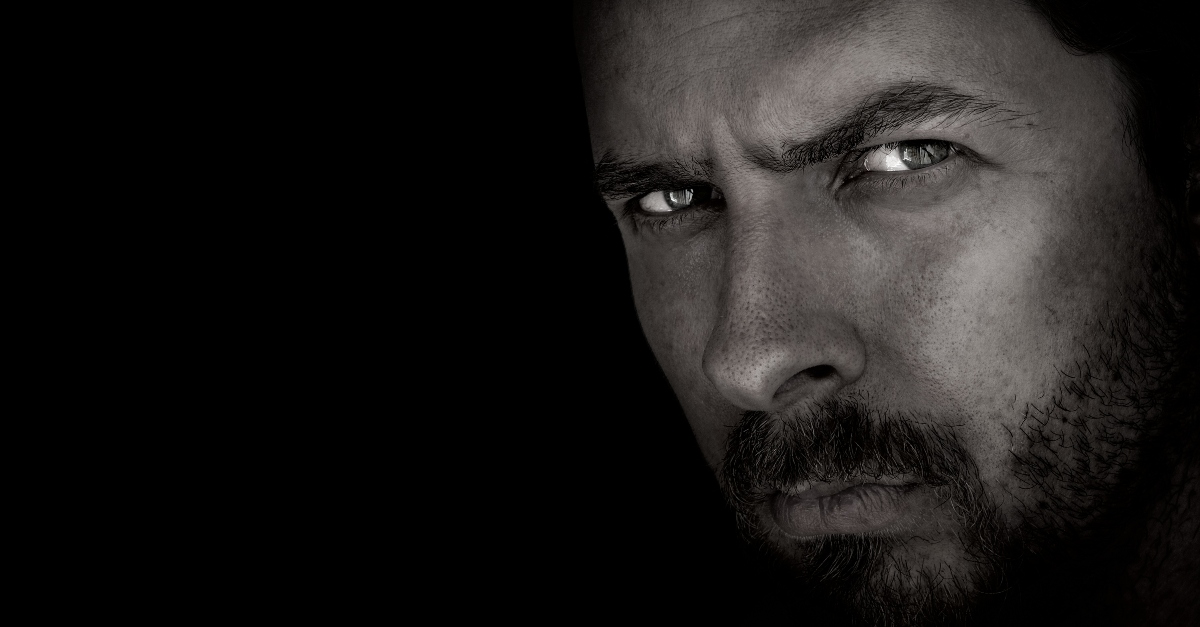 Although biblical marriage calls couples to yield or submit to one another, most specifically wives to husbands (Ephesians 5:22), it's a concept widely rejected in today's society, even among many Christians who believe it's no longer culturally relevant.
Likewise, even though Genesis 2:18 explains God created woman to be man's helpmate, in today's vernacular many women feel offended at the term and idea, seeing it as taking a subservient role to men.
In debating the issue, most women and men rarely consider the biblical account of Abigail and her bold decision made contrary to her husband's wishes. Her selfless act is rarely discussed. But did Abigail disobey God in her actions?
So what does biblical submission and being a helper to a husband really mean? Like Abigail, is it ever okay for a wife to choose what God is leading her to do over what her husband would approve of her doing?
By looking at Abigail's story, what can we learn about godly submission and what it means to truly be a biblical helpmate?
Photo Credit: © Getty Images/dundanim
What Do We Know about Abigail?

Slide 1 of 4

1 Samuel 25:3 introduces us to Abigail and her husband. "His name was Nabal and his wife's name was Abigail. She was an intelligent and beautiful woman, but her husband was surly and mean in his dealings—he was a Calebite."

Other than the above, we aren't told much about Abigail, as she is mentioned in connection with David during a time where he was running from King Saul, who was out to kill him.

As the story goes, David had been camping near Nabal's flocks and noticed it was sheep shearing time. As 1 Samuel 25:15-16 describes, David had respectfully kept his distance, even protectively watching over Nabal's men and sheep, so he sent a messenger to ask him if he might share his harvest with David and his men.

But in response, Nabal hurled insults at David, who became infuriated and planned to slaughter him and all his men. A servant who overheard David's plan, rushed to Abigail saying, "Now think it over and see what you can do, because disaster is hanging over our master and his whole household. He is such a wicked man that no one can talk to him" (1 Samuel 25:17).

Knowing she couldn't change Nabal's mind, Abigail acted quickly by preparing an extravagant amount of supplies for David and his men. "Then she told her servants, 'Go on ahead; I'll follow you.' But she did not tell her husband Nabal" (1 Samuel 25:19).

What Happened Next?

In seeing David, Abigail knew what to do. "She fell at this feet and said: 'Pardon your servant, my lord, and let me speak to you; hear what your servant has to say. Please pay no attention, my lord, to that wicked man Nabal. He is just like his name—his name means Fool, and folly goes with him" (1 Samuel 25:24-26).

Abigail risked her life to do what was right, knowing she would face Nabal's anger for honoring God by serving David. Yet, was it okay for Abigail to even say the things she did about her husband? Was she defaming his name or merely speaking the truth in the situation?

Instead of making excuses for her husband, Abigail explained how she didn't see or hear his men's request, then appealed to David's faith and integrity by praising him for not committing bloodshed and taking revenge with his own hands.

In response, "David said to Abigail, 'Praise be to the Lord, the God of Israel, who has sent you today to meet me. May you be blessed for your good judgment and for keeping me from bloodshed this day and from avenging myself with my own hands.' Then David accepted from her hand what she had brought him and said, 'Go home in peace. I have heard your words and granted your request'" (1 Samuel 25:32-35).

Photo Credit: © Getty Images/Made Suta/EyeEm

What Is God's Opinion of Harsh Husbands?

Slide 2 of 4

Does God call a wife to submit and help a harsh husband? Or, is godly submission and helping only extended to gracious and kind husbands?

Sadly like Abigail, many women find themselves married to challenging men, suffering through their bad behavior and poor decisions. Still it's not ever okay with God for a husband to treat his wife harshly.

In fact, 1 Peter 3:7 directs men to care for their wives considerately with respect, even warning them how dealing severely with her hinders his prayers. And in Malachi 2:14, God holds men who mistreat their wives personally accountable to Him for their actions.

It comes down to a wife asking herself is she trusts God enough to yield to His will for her marriage, rather than basing her actions on the behavior of a bad-tempered husband.

Why Continue to Deal with a Gruff Husband?

God doesn't leave wives in difficult marriage situations to rely on their own strength, reassuring, "He gives strength to the weary and increases the power of the weak" (Isaiah 40:29).

He understands a wife's weariness in dealing with a gruff husband and offers her His comfort. 2 Corinthians 1:5, explains "For just as we share abundantly in the sufferings of Christ, so also our comfort abounds through Christ."

In today's culture, walking away from a challenging spouse is supported more than living out long-suffering in marriage. Yet Psalm 39:5 encourages all to consider the brevity of an earthly lifetime, compared to the amazing future God has prepared for us (1 Corinthians 2:9).

As James 1:12 encourages, "Blessed is the one who perseveres under trial because, having stood the test, that person will receive the crown of life that the Lord has promised to those who love Him."

Likewise the Apostle Paul, who experienced much suffering in life, explains how our present day suffering is not even worth comparing to the glory that will one day be revealed in us (Romans 8:18).

Photo Credit: © Unsplash/Eric Ward

How Does a Wife Know What to Do?

Slide 3 of 4

So what can we glean from Abigail's story? Was she disobedient to God by not submitting to her husband's wishes?

Scripture does not condemn Abigail's actions. As a woman married to an evil and wicked man, she chose to do what pleased God over her husband's disastrous decision.

In everyday decisions, like where to live, where to go on vacation, or buying groceries, a wife submits to God by choosing to submit to her husband's will over her own will. But when a husband makes an ungodly choice, she deals with doing what is right before the Lord over doing something sinful to please her husband.

Hopefully most wives won't ever face the kind of situation Abigail faced, but through her example, we see how a wife's submission to God rather than submitting to her husband's evil choice, led her to a godly result.

Photo Credit: © Getty Images

Is There a Higher Calling?

Slide 4 of 4

From Abigail's actions we see that godly submission and being a helper is much more than gaining a husband's approval or going along with all his decisions.

Although Abigail wanted to tell Nabal what she had done, in returning home she found he was very drunk at a banquet, so she waited until morning when he was sober. In hearing what she had done, Nabal's heart failed and became like stone, eventually taking his life ten days later (1 Samuel 25:36-38).

Like Abigail experienced, living out godly submission and being a helper to a husband is a higher calling than many might picture it to be. It's a wife choosing to follow God's will over her own desires and at times over her husband's wishes, too.

"Duck Dynasty's" newlywed Sadie Robertson explains how marriage was designed for people to find a helper in their lives. She says while the notion is simple, it is the beauty of God's design to have someone in life to help.

In the most difficult of situations Abigail practiced what 1 Thessalonians 5:15 encourages. "Make sure that nobody pays back wrong for wrong, but always strive to do what is good for each other and for everyone else."

Photo Credit: © Getty Images/Tinnakorn Jorruang