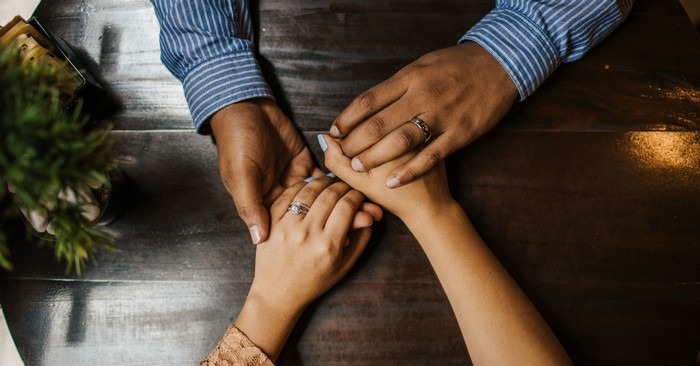 If you struggle to communicate openly in your marriage, please know you aren't alone. Here is a prayer of courage for greater honesty with your spouse, followed by additional resources to help you communicate better.
"Do not lie to each other, since you have taken off your old self with its practices and have put on the new self, which is being renewed in knowledge in the image of its Creator." (Colossians 3:9-10)
There are those who find it easy to be brutally honest (sometimes too honest) with their spouses, and have no problem communicating exactly what is on their minds. Others have a good balance between letting the small things go and confronting important issues that need to be addressed. Then, there are the rest of us who hold back and struggle to be honest with our spouses—often out of fear.
This communication struggle usually stems from a place of insecurity and self-doubt. We believe that if we are too honest with our spouses, we might hurt them or cause dissension. And because we'd rather avoid conflict at all cost, we hold things in, let things go, and eventually find ourselves with a wide communication gap that we don't know how to close.
While there is wisdom in letting the petty stuff go, and communicating in a loving, respectful manner, there is also wisdom in being honest with your spouse—even if it causes conflict. After all, conflict that is brought into the open can be dealt with, but silence covers up underlying problems that might eventually balloon into much bigger problems.
If you struggle to communicate openly in your marriage, please know you aren't alone. Here is a prayer of courage for greater honesty with your spouse, followed by additional resources to help you communicate better.
Photo Credit: © Pexels/Luis Quintero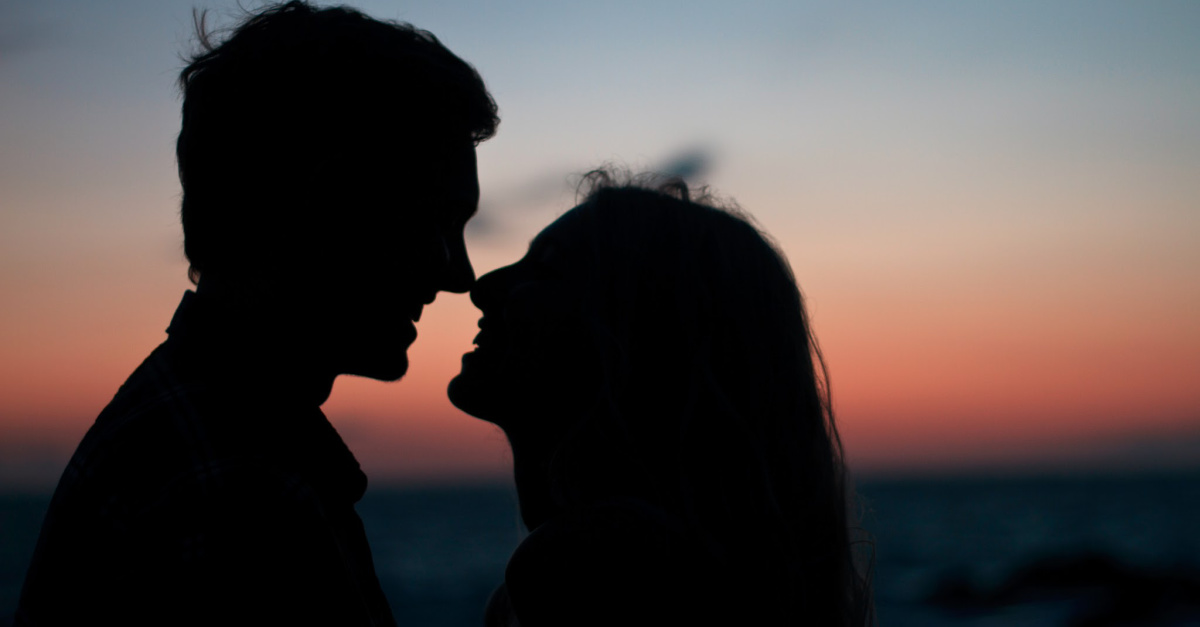 A Prayer for Greater Honesty with Your Spouse
Heavenly Father,
I come to You today in need of wisdom and discernment. As I seek to communicate with my spouse in a loving, respectful way, I also seek courage to say the hard things. Please help me to stop avoiding unpleasant conversations. Instead, please help me to discern when to let things go and when to speak up.
Lord, I pray that You will provide plenty of opportunities for us to discuss our issues openly and honestly while remaining calm and controlled. I pray for an open mind and heart to listen well, hear what my spouse is saying, and receive the truth without anger or resentment. I ask the same for my spouse, that they will hear what I am trying to communicate and receive it as it is intended. Please give both of us wisdom in what we say and how we say it. I pray for Your Spirit to guide our conversations, that they will be useful and beneficial to the growth of our marriage.
Thank You, God, for my spouse. Please forgive me for not being willing to invest my time and energy into dealing with the things that need to be dealt with. Help me to stop avoiding the difficult topics and glossing over issues that need to be handled according to Your word.
Today, I pray for courage and a new resolve to approach my spouse in the best way possible. I ask for unity as we come together to discuss important things that will help our marriage stretch and grow. I ask that You go before us, Lord, and prepare the way for us to have these heart-to-heart conversations. Please shield us from the enemy who wants nothing more than to steal, kill, and destroy. I ask, in the name of Jesus, that You thwart the plans of the evil one and keep him far from our discussions—far from our marriage.
Please show us, Lord, the root of our issues so that we don't get caught up in petty things. Help me, personally, to bear with my spouse in love and let all of the insignificant things go. Show me how to forgive readily, so that I don't hold on to past hurts. Let my words be fair. Help me never go to bed angry, but to handle things immediately. Please provide a way for us to grow closer in our communication and not be driven apart through hurtful words.
Lord, I ask that if we need to seek outside help for our marriage, that you will give me the courage to make that known. Open the heart of my spouse to be willing to seek wise counsel as well. Remove all pride that might stand in the way of receiving Godly wisdom and direction. Not only that, Lord, I pray that You will lead us to the right mentors or counselors who will direct us in Your truth.
Thank You, Heavenly Father, for caring so much about us. I trust that You will raise me up to speak clearly and honestly from this day forward. I trust that You will guard my marriage and lead us in Your way. I place my hope completely in You. In the mighty name of Your Son, Jesus, I pray.
Amen.
Additional resources for better communication with your spouse:
Be Completely Honest with Your Spouse
Ten Bible Verses that Changed my Marriage
Living a High Definition Transparent Marriage
Photo Credit: © Unsplash/Annette Sousa HW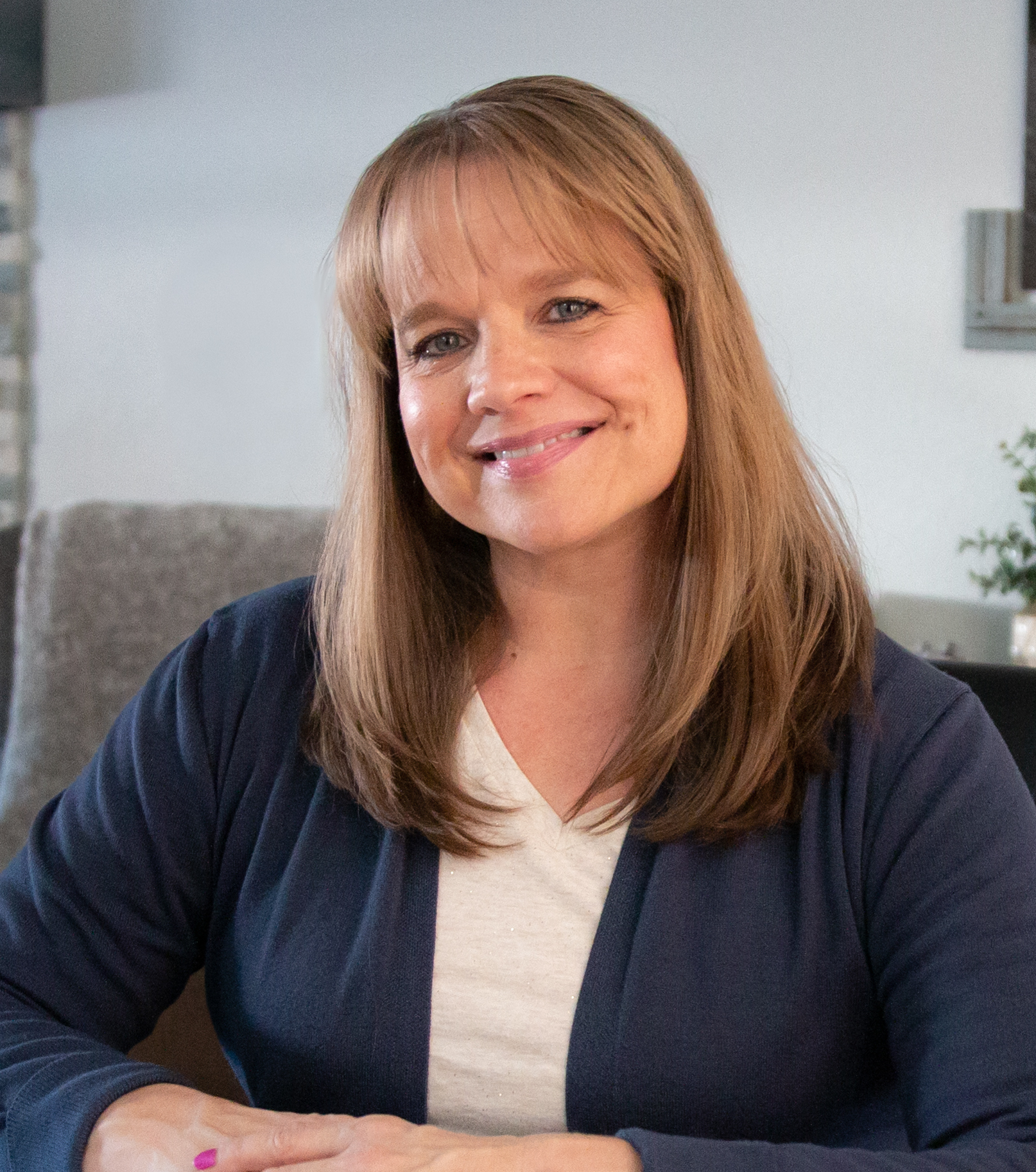 Jennifer Waddle is the author of several books, including Prayer WORRIER: Turning Every Worry into Powerful Prayer, and is a regular contributor for LifeWay, Crosswalk, Abide, and Christians Care International. Jennifer's online ministry is EncouragementMama.com where you can find her books and sign up for her weekly post, Discouragement Doesn't Win. She resides with her family near the foothills of the Rocky Mountains—her favorite place on earth.
---
This article is part of our prayer resource meant to inspire and encourage your prayer life when you face uncertain times. Remember, the Holy Spirit intercedes for us and God knows your heart even if you can't find the words to pray.
Prayers from the Bible to Guide Your Prayer Time
Types of Prayers We See in the Bible
What Is the Prayer of Jabez in the Bible?
How to Pray for Your Daily Bread
Prayers for Anxiousness
Related: Listen to our podcast, Teach Us to Pray with Christina Patterson. You can find all the episodes at LifeAudio.com. Here's Episode 1:
---
---