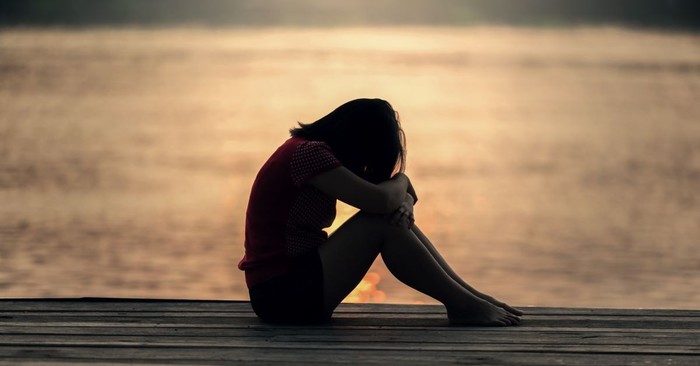 We rub shoulders every day with people who are hurting, struggling, lonely, or facing difficult battles. And many days, "we" are those people, just needing someone to notice us, or take the time to extend prayers and encouragement our way.
Chances are, if you've come to this article, you have a friend or loved one who is experiencing hard times. Maybe you find yourself somewhere there too. The truth is, we all will face difficulties in this life; some seasons may feel particularly challenging. We were never intended to walk our journeys alone. God gave us the gift of family, friendship, and fellowship with other believers in order to find strength and encouragement in times of need.
One of the most loving things we can do for a friend who is hurting is to be there with them, and to pray. Praying God's words over their lives, his strong, hope-filled words, sends his truth and light to break through the dark days. Our words of encouragement may bring comfort and help, and as important as that is, it can never fully compare to the life-changing presence of God's Spirit, and his words, surrounding our friend as we pray to him on their behalf. He alone can bring his powerful healing, grace, comfort, joy, peace, and courage to face another day.
God reminds us in his Word to carry one another's burdens. He tells us to rejoice with those who rejoice and to weep with those who weep. Jesus gave us the truest picture of friendship and love as he was willing to lay down his own life on our behalf. And that same love, living in us and through us, is what compels us to show the deepest care and compassion to those who are struggling through difficult seasons.
Are you or a friend hurting today? Download our FREE Trusting God When Life Hurts Guide to help navigate through this difficult season.
Photo Credit: Pexels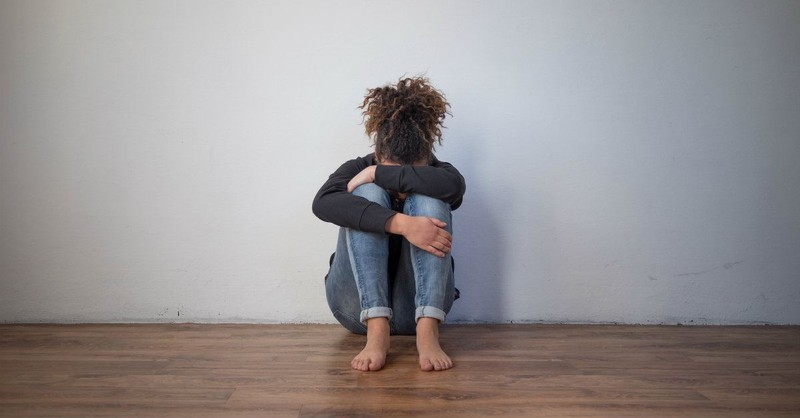 A Prayer for a Friend Who Is Hurting:
Dear God,
Our hearts are burdened for our friends who are hurting right now. We ask that you would be their comforter, that you would cover them with your infinite grace and mercy, surrounding them in peace during this dark season. We pray for fresh grace, for renewed strength, for your goodness and mercy over their lives today.
We thank you that you alone are our refuge and strong tower. We thank you that no matter what we face, you are still on the throne, you are still in control, and nothing can ever stand against you. Thank you that you hold the victory in this world, and you have promised in your Word that you will be with us through any hardship we may face.
We know that only in you do we have the hope to face dark and uncertain times, for our future is held secure through the gift of Christ. We ask for you to extend your hope and compassion to our loved ones right now. In these days when they're struggling, or seem to have lost their way at times, would you please remind them that you are still here. With them. Close. That you are bigger than this storm they're facing, and you promise to hold them secure.
Thank you God that you are with us always, that your presence is mighty, and you hear our prayers on behalf of those we love. We ask that you would show yourself strong on their behalf. Remind them that nothing is too difficult for you, and you are leading them through this difficult time, covering them in your care. We know and believe beyond any doubt, that your power and love will never fail.
You are always trustworthy. You are all-powerful. You are fully able. You are Lord over every situation no matter how difficult it may seem. You are our healer and will never waste the pain we carry today. You promise to use all things for good in some way, because you are a God of miracles and nothing is too difficult for you.
All these burdens we carry for our friend today, we lay at your feet, Lord. We give them to you, and we thank you that you hear our prayers and are at work on their behalf even now. Thank you that you fight for us, even when we can't see all that you're doing, even when we can't fully understand your ways. We know that nothing can ever separate us from your great love and care, and our loved ones are safe in your hands.
In Jesus' Name,
Amen.
Photo Credit: Thinkstock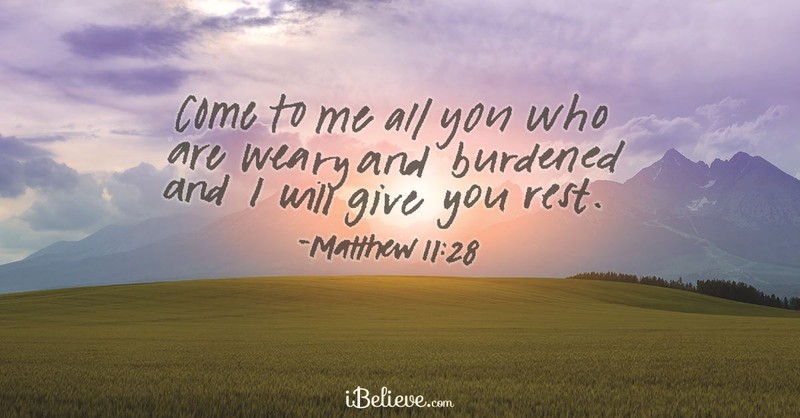 12 Verses of Encouragement for Hard Times:
For guidance:
"Trust in the Lord with all your heart, and do not lean on your own understanding. In all your ways acknowledge him, and he will make your paths straight." Proverbs 3:5-6
For belief that God is bigger than whatever we face:
"I have said these things to you, that in me you may have peace. In the world you will have tribulation. But take heart; I have overcome the world." John 16:33
For courage:
"Have I not commanded you? Be strong and courageous. Do not be frightened, and do not be dismayed, for the Lord your God is with you wherever you go." Joshua 1:9
For rest:
"Come to me, all you who are weary and burdened, and I will give you rest. Take my yoke upon you and learn from me, for I am gentle and humble in heart, and you will find rest for your souls. For my yoke is easy and my burden is light." Matthew 11:28-30
Design Credit: Rachel Dawson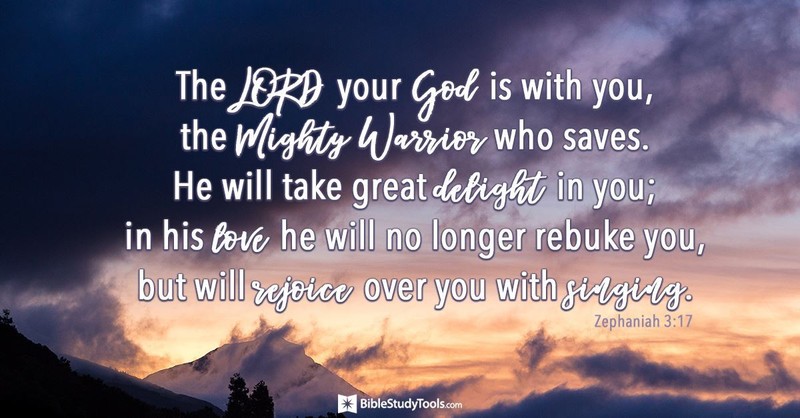 For God's reminders of love:
"The Lord your God is with you, he is mighty to save. He will take great delight in you, he will quiet you with his love, he will rejoice over you with singing." Zephaniah 3:17
For trust in God:
"Delight yourself in the Lord and he will give you the desires of your heart. Commit your way to the Lord, trust in Him and he will do this." Psalm 37:4-5
For strength and deliverance from fear:
"So do not fear, for I am with you, do not be dismayed, for I am your God. I will strengthen you and help you, I will uphold you with my righteous right hand." Isaiah 41:10
For freedom from worry:
"Do not be anxious about anything, but in everything, by prayer and petition, with thanksgiving, present your requests to God. And the peace of God, which transcends all understanding will guard your hearts and your minds in Christ Jesus." Philippians 4:6-7
Design Credit: Rachel Dawson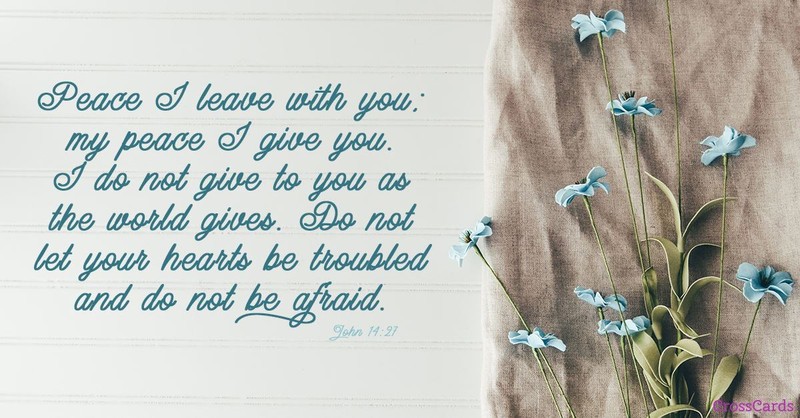 For hope and purpose:
"For I know the plans I have for you, declares the Lord, plans for welfare and not for evil, to give you a future and a hope. Then you will call upon me and come and pray to me, and I will hear you. You will seek me and find me, when you seek me with all your heart. I will be found by you, declares the Lord…" Jeremiah 29:11-14
For joy, perseverance, wisdom:
"Consider it pure joy, my brothers, whenever you face trials of many kinds, because you know that the testing of your faith develops perseverance. Perseverance must finish its work so that you may be mature and complete, not lacking anything. If any of you lacks wisdom, he should ask God, who gives generously to all without finding fault, and it will be given to him." James 1:2-5
For God's provision:
"And my God will supply all your needs according to His riches in glory in Christ Jesus." Philippians 4:19
For His peace:
"Peace I leave with you; my peace I give to you. Not as the world gives do I give to you. Let not your hearts be troubled, neither let them be afraid." John 14:27
Design credit: Rachel Dawson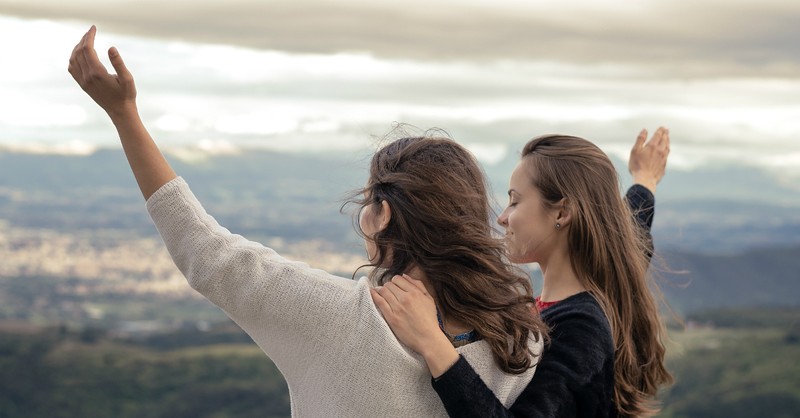 Prayer for Protection of Friends
Almighty and eternal God, have mercy on your servants, our friends. Keep them continually under your protection, and direct them according to your gracious favor in the way of eternal salvation.
May they desire whatever pleases you, and with all their strength strive to do it. As they trust in your mercy, O Lord, graciously assist them with your heavenly help, that they may always diligently serve you, and be separated from you by no temptations; through Jesus Christ our Lord. Source: Thomas Kempis
Prayer for Our Friends
O fountain of love, love our friends and teach them to love you with all their hearts, that they may think and speak and do only what is pleasing to you; through Jesus Christ our Lord. Amen. Source: St. Anselm, eleventh century
Prayer for Friends and Relatives
Have mercy, O Lord, on all those tied with us in the bonds of friendship and family, and grant that they, with us, may be so perfectly conformed to your holy will, that being cleansed from all sin, we may be found worthy, by the inspiration of your love, to be partakers together of the blessedness of your heavenly kingdom; through Jesus Christ our Lord. Amen. Source: Old Gallican Sacramentary
Debbie McDaniel is a writer, pastor's wife, mom to three amazing kids (and a lot of pets). Join her each morning on Fresh Day Ahead's Facebook page, for daily encouragement in living strong, free, hope-filled lives. Find her also on Twitter and at her blog www.debbiemcdaniel.com.

---
This article is part of our Prayers resource meant to inspire and encourage your prayer life when you face uncertain times. Visit our most popular prayers if you are wondering how to pray or what to pray. Remember, the Holy Spirit intercedes for us and God knows your heart even if you can't find the words to pray.
Serenity Prayer
The Lord's Prayer
Irish Blessings & Prayers
Morning Prayers
Good Night Prayers
Prayer for Healing
Prayer for Protection
Originally published Tuesday, 25 January 2022.
---
---