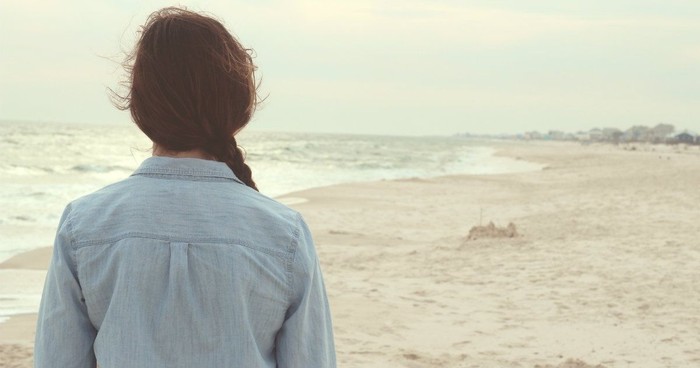 Abuse doesn't always leave a bruise. Here are 7 tell-tale signs of abuse in marriage, and why Christian women don't speak up.
You find her in the crowd of after-service churchgoers. You call out her name and she turns your way, offering you a weary smile. You notice that your friend's eyes no longer carry their trademark brightness.
You realize that as she fidgets with her hair and nails, something's not quite right. When you ask of her day, she replies cautiously, as if her words have been carefully rehearsed.
You're compelled to dig deeper, knowing she isn't her expressing the joy and playfulness, which had initially led to your great friendship.
What do you do when you realize a friend or loved one is experiencing verbal or emotional abuse?
The Tell-Tale Signs of Emotional and Verbal Abuse
Those who experience the effects of abuse will usually face varied types of behaviors by their perpetrators. An abuser is bent on:
·  Demeaning their spouses or mates in private or in public.
·  Making hurtful comments about their abilities, culture, or personality.
·  Diminishing their God-given talents and dreams.
·  Humiliation or joking which leads to emotional pain and confusion.
·  Breaking down their spouse's confidence or self-worth.
·  Controlling what their spouse or mate can or cannot do or where they can or cannot go.
·  Gas-lighting: trying to convince abused women of being mentally-unstable or crazy.
According to the National Coalition Against Domestic Violence, "48.4% of women have experienced at least one psychologically aggressive behavior by an intimate partner."
A person's own sinful and selfish behavior leads to abuse of others. A perpetrator's own insecurities cause them to verbally and emotionally abuse their spouses.  
Why Disclosures Are Far and Few Between
Why is it so hard for a woman of faith to disclose of her abuse? Christian women struggle with the rigid dichotomies of hope and obedience. They desperately want their marriages to heal, so they hold on to hope, no matter how painful the marriage becomes.
Women also want to abide by biblical mandates; they want to be faithful and obedient to Christ:
· "What therefore God has joined together, let not man separate," (Matthew 19:6).
· "Wives, submit to your own husbands, as to the Lord," (Ephesians 5:22).
Yet perpetrators twist and manipulated scriptures in order to coerce them into submission and sinful control. And so they grapple with questions:
· Doesn't God want me to be obedient to my husband?
· I thought God hates divorce?  
· Will God punish me if I leave this painful relationship?
· Am I a victim of abuse, but too ashamed to admit it?
In intimate relationships, men and women will fail each other. Bad days occur. Flippant words are exchanged. Life stress and annoyances is sometimes misdirected to the ones who matter most—our spouses and/or loved ones. But healthy grace forgives a once-in-a-while affront.
Yet women must pay attention to destructive behaviors which become patterns. Verbal and emotional abuse usually stems from a man's struggle with his own self-worth. As the old adage goes: hurting people hurt others. Spouses who show destructive patterns are struggling with their own shortcomings, internal frustration or pain.
5 Life-Giving Scriptures Which Propel Inner-Healing
1."Husbands should love their wives as their own bodies. He who loves his wife loves himself. For now, one ever hated his own flesh, but nourishes and cherishes it, just as Christ does the church," (Ephesians 5:28-29). Scripture isn't meant to enslave you; it's meant to set you free. The Word values your emotional well-being.
2. "So God created man in his own image…male and female he created them," (Genesis 1:26). Realize that you are equal in the eyes of God; you are worthy of love and respect.
3. "Let him who is without sin among you be the first to throw a stone at her," (John 8:10) Faithful woman, realize your biggest advocate is Christ—Pharisees who'd wished to condemn the woman caught in the act of adultery realized they struggled with sins of their own.
4. "For the Lord comforts Zion; he comforts all her waste places and makes her wilderness like Eden, her desert like the garden of the Lord; joy and gladness will be found in her," (Isaiah 51:3) Your painful trials haven't been in vain; replace Zion with YOUR BEAUTIFUL NAME.
5. "If you abide in my word, you are truly, and the truth will set you free," (John 8:32). It isn't easy to accept the painful realities of your current situation; it's okay to disclose of your verbal or emotional abuse. Realize that your heartache deserves healing and that God will sometimes use a trustworthy friend or family member to speak life into your painful predicament.   
Finding Healing Through the Local Church
Healing from painful relationships can occur, yet sometimes there are cases which merit extreme caution—if a spouse or mate is threatening to inflict physical harm, please realize this is not God's design for a healthy, biblical marriage.
Viable hope does exist for people willing to commit to counseling and do the hard work of repairing a marriage relationship. Local ministry professionals, licensed counselors and Christian psychologists are available in most cities across the United States to minister to the broken-hearted.
If you or a friend is currently experiencing verbal or emotional abuse, know that God uses the local church and fellow believers as agents of healing.
Never forget—you matter to God. Freedom from the deep pain of verbal and emotional abuse is within your reach.
Ephesians 3:18 tells us, "And may you have the power to understand, as all God's people should, how wide, how long, how high, and how deep His love is." (New Living Translation).
Helpful Reads:
One More Try: What to Do When Your Marriage is Falling Apart by Gary Chapman

Victory over Verbal Abuse: A Healing Guide to Renewing Your Spirit and Reclaiming Your Life by Patricia Adams
No Place for Abuse: Biblical & Practical Resources to Counteract Domestic Violence by Catherine Clark Kroeger, Nancy Nason-Clark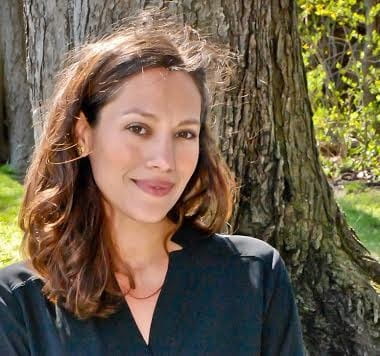 Jessica Galán encourages her readers to embrace malleability in the midst of life's difficult moments. She spends her day teaching amazing students from diverse backgrounds in Fairfield County, Connecticut. She's wife to a super-creative man and the proud mother of three resilient young women. She's served as a writing facilitator for Lysa TerKeurst through COMPEL Training. She enjoys daily cups of steaming hot café con leche and breaks out in sporadic salsa dancing when no one's looking. You'll find her stories at www.malleableheart.com. Connect with her here: Twitter || Instagram ||Facebook
---
---