If this is your first holiday season without your loved one, changes are you're grieving and aching for this time of year to be over. Here are 6 tips to help you get through the season and find hope.
At the end of September 2011, my mom passed away after a nine-year battle with breast cancer. A month later would've been her 60th birthday. A month after that, we faced our first Thanksgiving without her, and—you see the pattern—exactly a month later, our first Christmas following her death.
At the time, my kids were 9, 6, and 4. Until that year, we had been heavy on holiday traditions. My mom instilled these traditions in my sister and me from the time we were very young. Every year, on the day after Thanksgiving, we would trudge into the evergreen pine tree field to select and cut down the "perfect" tree. After hauling it back to the house, Mom would wrestle with the prickly needles in an attempt to cover each branch with strings of twinkly lights. We would blast Celine Dion's Christmas album and dance around while adding ornaments that were older than me.
About a week or two before Christmas, we would make batches of Christmas cookie dough to refrigerate in wax paper overnight before the Great Cookie Decorating Day. We spent hours the next day, rolling, flouring, cutting, baking, frosting, and decorating until every kitchen countertop was covered with platters of colorful Christmas cookies.
On Christmas Eve, we gathered around the table for fondue. We laughed and told stories while fondue sticks with poked pieces of meat sizzled in the hot oil. We dipped cubes of fruit into melted chocolate for dessert before waddling with full bellies to the Christmas Eve service at church. We sang Silent Night in the darkened sanctuary and passed flames of light from candle to handheld candle and watched the room gradually brighten with the hope of Christ's coming.
I could go on and on, but you get the picture – we had traditions. From year to year, we rarely deviated from the cemented expectations.
And then Mom died.
She had been the glue that held everything together.
And now she was gone.
Let me start by saying that if there's one thing I've learned about grief, it's that it's different for everyone. Shucks, it's not only different from person to person, but it can be different for the same person from day to day or even hour to hour! It's completely unpredictable.
So maybe you can relate to my experience, or maybe you've responded completely differently – and that's totally fine. My reaction has bent and morphed from year to year.
But that first year, I surprised myself. After 30 years doing the same thing to celebrate the holidays, after my mom died, I didn't want any of it. Not the music, not the lights, not the cookies. Nothing.
I completely recoiled at the thought of "celebrating" these traditions without my mom. I couldn't bear it. It hurt too much.
My kids complained. They wanted to decorate a tree. They wanted to bake cookies. They wanted to sing Silent Night. Of course they missed their Grandma, but they didn't realize the strong emotional tie that she had to each of those activities for me. They couldn't understand why something like my grief would or could or should "ruin" their Christmas.
So we compromised. With some traditions that year, I simply said, "I can't." With others, I agreed to go through the motions, but they didn't transpire without silent sobs and gobs of snotty, tear-stained tissues.
If you're facing the holiday season after experiencing a loss, here are some suggestions:
1. Be gentle with yourself.
If you're grieving, you're in a fragile state—and that's okay. You don't need to "perform" for anyone else or make others believe you have everything together. You have nothing to prove. You've experienced a significant loss, and it's going to affect you for a long time to come. Don't beat yourself up for feeling sad, apathetic, lethargic, or just plain grumpy about the holidays. Take it one step at a time, and celebrate the small victories – including getting out of bed.
2. Don't set your expectations too high.
One way to ease the potential for emotional difficulty is to keep your expectations low. As mentioned in the point above, even getting out of bed on a hard day is a victory. If you're in a season of grief, don't plan to do everything you used to do before your loss. Set mini goals for yourself and take it one hour at a time. By overcommitting, you may set yourself up to be overwhelmed and reap the draining consequences later. Say no to some holiday gatherings or volunteer opportunities. Cut yourself some slack if you skip certain traditions. If you manage to put a Christmas tree up this year, great. If you don't, it's not the end of the world. Rather, keep low expectations and be pleasantly surprised when you have a good day or a stable hour.
3. Take time to be alone.
The holidays are typically known to be full of social events, parties, concerts, and family gatherings. While the presence of other people may be a helpful temporary distraction, make sure you also carve out time to be on your own. Part of processing your grief will likely include some private reflection and introspection. You may succeed in crowding the pain out of your mind for a while, but you may find that it comes back unexpectedly if you don't give it the attention it needs. Block some time off on your calendar, get a box of tissues and maybe a pint of ice cream, and spend some time in solitude to sift through your emotions. Journaling may be a helpful and healing exercise during these reflection sessions.
4. Try serving.
While alone time can be useful and helpful, it's also important to have an outward-looking outlet. There's a fine line between healthy, productive introspection and wallowing in self-pity. Yes, take time for solitude, but also plan a few occasions in which you can get out and serve someone else. Sometimes seeing the situations and needs of others is just what we need to tweak our perspective and see a glimmer of hope in our own story.
5. Be flexible.
As I mentioned earlier, grief is an unpredictable character. You may plan to host a dinner party on Christmas Eve and suddenly be swept over by waves of unanticipated grief and sadness. Prepare your heart and mind in advance for the unexpected and commit to giving yourself grace. If you have to call your guests to cancel, they'll understand. If you have to pull out of a commitment because you've been crying for the past three hours, that's okay. Or maybe you'll decide to push through with your plan but allow yourself some additional recovery time to decompress and vent afterwards. Also, what works today might not work tomorrow. Try different techniques and practices and be sensitive to what your heart and body are communicating on any given day. 
6. Pray.
Ultimately, God is the God of all comfort (2 Corinthians 1:3-5). He is the Father of compassion, the One who binds up the brokenhearted (Psalm 147:3), the great Physician. Friends and family may offer some level of comfort and consolation, but only the Lord can truly provide the peace that passes understanding. Others will fumble and fail us; they'll step on toes and say unhelpful things, whether intentionally or unintentionally. Give them grace, and lean hard on the rock of your salvation. Use this raw period in your life to acknowledge your complete and utter dependency on Him, and He will uphold you and carry you through. He will never leave or forsake you.
What has your experience been so far? If you've walked through the holidays after a loss, what has worked for you? What was unhelpful, and what really made a difference?
Image Credit: Thinkstock.com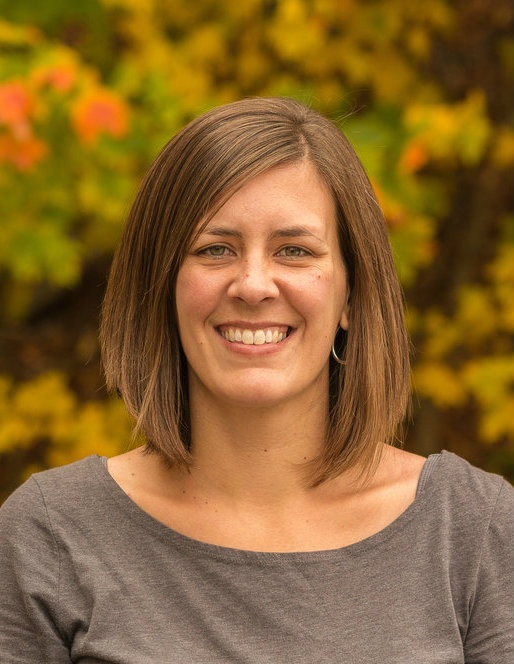 Kate Motaung grew up on the shores of Lake Michigan before spending ten years in Cape Town, South Africa. She is married to a South African and together they have three children. Kate is the author of the e-book, Letters to Grief, hosts the Five Minute Friday blog link-up, and has contributed to several other online publications. She blogs at Heading Home and can be found on Twitter @k8motaung.
---
---