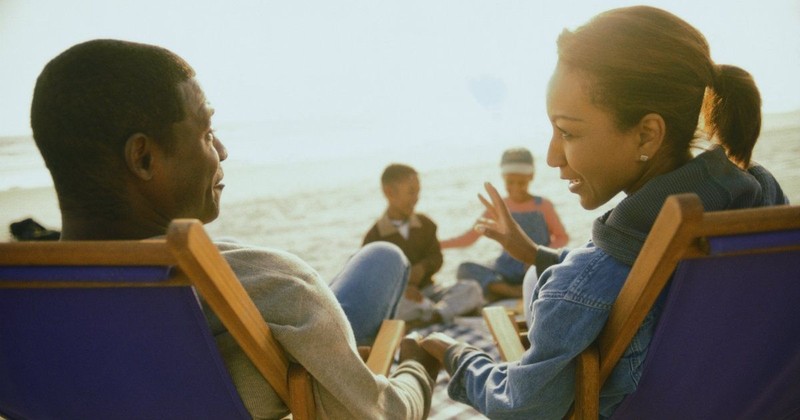 6 Simple Steps Happy Couples Take to Resolve Conflict
Abby McDonald

iBelieve Contributor
Disagreement in marriage is inevitable. But happy couples do a few things differently when it comes to resolving conflict. Here are 6 simple steps you and your spouse can take to settle the problem the next time an argument comes up.
As soon as the snarky comment came out of my mouth, I knew I shouldn't have said it. The look on my husband's face revealed a mixture of hurt and surprise, and I immediately tried to retract my words.
However, the damage was already done. Weeks of worry over a financial situation had mounted with little conversation about the subject. We'd exchanged a few words before I headed out the door for an appointment, and I thought we had a mutual understanding. It turned out we didn't.
When it comes to relationships, assuming the other person knows your thoughts only leads to frustration and disappointment. Once I realized we weren't on the same page, instead of finding time to discuss the matter and reach an agreement on the path we should take, I let my anxiety mount until it came spewing out of my mouth. As I stood in the kitchen regretting my words, I realized the need for us to be intentional. I saw the necessity to communicate with my husband instead of just thinking about it.
Over the course of our marriage, I've learned that arguments will inevitably happen. However, through the struggles God has revealed several ways for us to maintain a healthy level of communication and understanding.
1. Talk to your spouse instead of worrying about the issue.
Many times we worry about a problem much more than actually talking to our spouse about it. Our mind runs outside the grace of God into the unknown, where we have no control over the situation or the outcome. Worry gives the illusion of the control where there is none. Not only does it not accomplish anything, but it also creates anxiety, which often could be alleviated by discussing the subject in a calm environment.
Jesus summarizes worry's ineffectiveness when he asks, "Can all your worries add a single moment to your life?" Matthew 6:27 NLT. If you are worried about something that has not been addressed with your spouse, it is time to have a conversation about it.
2. Choose an appropriate time to have the conversation, when both parties are unrushed.
If we are trying to talk to our spouse while the kids are bickering or one of us is rushing out the door, nothing is going to be resolved. It is critical for us to find a time when the house or environment will be quiet enough for us both to be heard and have time to say what needs to be said.
When children are involved, this isn't easy, but it is necessary. Sometimes my spouse and I will wait until after the kids are in bed to discuss issues where our attention needs to be undivided. If one of us is angry, it is better to wait until we are both calm instead of saying something we may regret later.
3. Empathize with your spouse's point of view.
My husband and I have fears and life experiences that are unique to us as individuals. For example, his parents divorced when he was very young whereas mine are still together. This history causes him to evaluate some situations differently because his life has taught him to exercise caution with marital conflict.
Often, when we do not understand our spouse's point of view, we are tempted to try to make him or her see things our way and have the last word. However, if we earnestly seek God and follow the example set for us in scripture, we see that being "right" is not nearly as important as showing love.
If we simply dismiss our spouse's concerns by saying they're silly or invalid, not only are we creating a hostile environment for conversation, but we are breaching his or her trust. God brought us together to compliment each other and learn from our unique experiences.
4. Listen instead of assuming you know what the other person is thinking.
Once we've been married for any length of time, we may assume we know what our spouse is going to say next. We may also think we know the reason for his or her actions. Our assumptions can lead us down an ugly path, which often couldn't be further from the truth.
For example, several months ago I came across a charge on a credit card account I thought my husband and I were no longer using. It was a large sum of money for him to spend without any discussion, and I immediately made assumptions about what the purchase was. I was livid. I rapidly fired texts at him with questions about it, even though at the time he was hunting in an area where he couldn't respond.
When my husband finally got home he explained that the charge was for my surprise Christmas gift. I could not have been more embarrassed over my behavior, and the misunderstanding was a perfect example of why we should never assume we know our spouse's intentions. Listen first; then talk.
5. Pray together for God's wisdom and guidance.
James 1:5 tells us God will give wisdom generously to anyone who asks. Why would we not take advantage of this offer? One of the surest ways to build unity in marriage is to pray together. The first few times we do this it may seem awkward and that is okay. The important thing is to stick with it, despite any self-consciousness we may feel.
God desires the very best for our journeys together as husband and wife. However, if we never knock at his door, the gifts waiting for us may never be opened.
6. Embrace the fact that your marriage is a living testimony to others.
God is using our marriages as a beautiful testament of his relationship with the church. People are watching. When we treat our spouses with disrespect and act in an unloving way, others take notice. This is not a reason to retreat, but a cause to see your covenant with your spouse as a beautiful gift from God and a picture of his selfless love.
Often, we get so caught up in the difficulties directly in front of us that we lose sight of the bigger picture. Trials will come and some seasons of conflict may last longer than others, but often when we're tempted to give up, relief is just around the next corner. Keep pressing forward. At just the right time, you will see the fruits of your dedication.
When we see our marriages with an eternal perspective, it changes everything. Petty arguments seem less important and little annoyances shrink into the recesses of our mind. We realize our relationship with our spouse is part of a bigger story God is writing, and we have the chance to play an integral part.
Healthy communication with our spouse is a part of that larger story, and helps ensure that we build a beautiful history together. When we see obstacles as a chance to grow instead of retreat, our relationships become stronger. When we run toward God and seek his wisdom at each mountaintop or valley experience, he is gracious in giving us what we lack.
Related Video:
iBelieve.com: How can I cope with not feeling appreciated by my husband? - Nicole Unice from ibelievedotcom on GodTube.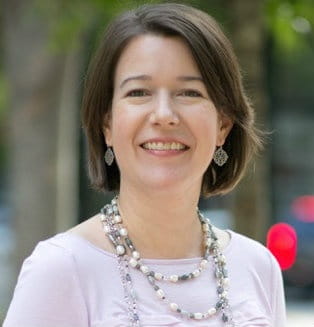 Abby McDonald is a mom, wife and writer who desires to show women the hope of Christ in the middle of life's messes. When she's not chasing her two little boys around, you can find her leading her local MOPS ministry, writing about her adventures at Purposeful Faith and on her blog, Fearfully Made Mom. Abby would love to connect with you on her blog or her growing Facebook community.
Comments
---
---