I was at my own wedding reception when one of our guests asked me when my brand new husband and I were going to have children. We hadn't even signed the marriage license, let alone consummated anything, when inquires started rolling in regarding our entrance into parenthood. I don't know, I thought; I really just want to eat dinner.
My husband and I have been married just over a year; we are not yet parents, nor do we know if having a biological child will be possible for us. We are the proud aunt and uncle to eleven nieces and nephews, and know several of our friends' children who we love like family. We see the lives of our friends with kids and we know that they have something we don't.
Parenting is gut-wrenching, exhausting, around the clock work, but we don't know anyone who would trade it for their kid-less life. It is an honor like no other to raise a child, and I realize it's a love we cannot quite understand until we are mom and dad to someone.
And yet, this kid-less leg of the journey is one to be deeply enjoyed.
For some, the season before children can be a time infused with the anxiety and pain of not knowing if pregnancy will ever happen. If that is you, my prayer is that the comfort and hope of Jesus will be your constant companion.
Life before kids doesn't just have to be a time of waiting for what's next. There can be a great deal of joy, growth, and contentment in the waiting. As married couples everywhere leave their wedding reception and begin life together, take note of some sweet ways to embrace the time before you have children. While these things can, of course, be done by anyone –kid-free or not—these suggestions are arguably easier for couples without children. So in the name of embracing married life before kids, here we go!
MOVE AWAY
OK, so I'm starting off with a big one here. One month after our wedding, my husband and I moved halfway across the country for a job opportunity. It felt crazy, scary, and overwhelming—as moving typically does—but the upheaval was only ours. We weren't relocating our kids to a new neighborhood or school, so the entire relocation process felt easier as we could take full ownership of it. It was an adventure—our adventure—and we've loved exploring a new region of the country together. Will we stay here forever? Who knows! Will we move if we ever have kids? Maybe! But this first move, where it's just him and I, has been a wild, team-building adventure.
PAY OFF DEBT/SAVE MONEY
Money is such a common stressor in marriages (and in individual lives across the world), but anytime is a good time to get your finances in order so you can be better prepared for whatever the future holds. It's no secret that kids cost money. The pre-child season of marriage is a fantastic time to focus on paying off debt and building savings. My husband and I took a class on budgeting and getting out of debt, which helped us to begin this process with knowledge and confidence. We each brought some credit card and school debt into the marriage, and have been steadily paying those bills while setting some money aside for what may be next—buying a house, having children, and maybe a little bit of this next idea. . .
TRAVEL
I know, it may sound a little counter-intuitive to suggest traveling directly after saving money, but this doesn't have to be an around-the-world vacation. Take a weekend together and road trip to a surrounding state, or find some cheap airfare and spend a long weekend at the beach! There is something really special and connecting about going away with your spouse; my husband and I only have a dog and we have already experienced the work it is to ensure he is cared for when we travel! Take advantage of the freedom you have in this season to pack a bag, hop in the car, and explore someplace new!  
GET TO KNOW ONE ANOTHER MORE INTIMATELY
The "just us" time of pre-kid married life can be so beneficial in helping you and your spouse build a firm foundation in your marriage. I'm sure my husband and I take advantage of the sacred moments of quiet that we experience and the uninterrupted meals we share each day. Be proactive with this time together; spend mealtimes in conversation about your thoughts, feelings, and ideas (When kids come, it may be increasingly harder to have a conversation that doesn't revolve around them!), and consider reading a book, Scripture, or journaling together in the evenings. Cook breakfast together during slow weekend mornings (or stay in bed a couple of hours longer!). Physical and emotional intimacy in marriage remain unspeakably important, with or without kids, but the busier we get, the more we have to fight for time to connect with our spouse. If we start now by being intentional about the time we spend with our spouse, we'll experience more depth in our relationship while putting into place important patterns for how we use our time together in the future.
GET INVOLVED
I certainly don't think people without children have all the time in the world simply because they don't have kids, but if your schedule allows you to serve with your spouse, it can be a wonderful way to connect with each other, with other people, and with God. Partner with your spouse to serve at your church or a local non-profit in your community. Use your gifts to bless others while fellowshipping with others. Joining a small group at your church is also a great way to grow in your marriage and friendships while connecting through God's Word. Getting out of the house and spending a night every week or two to learn, serve, and share life in community with others can enrich the health of a variety of your relationships.
Life before children will look different for each couple. However you choose to embrace this season, my hope is that it's anything but idle. May it be a time when you and your spouse grow in your relationship with one another, with Christ, and with your community. The post-marriage, pre-child time of life can often be filled with confusion and disorientation; instead, I hope it is rich in rest, play, and more grounding for you and your beloved.
Whatever will be, will be—and in the meantime, let us live well.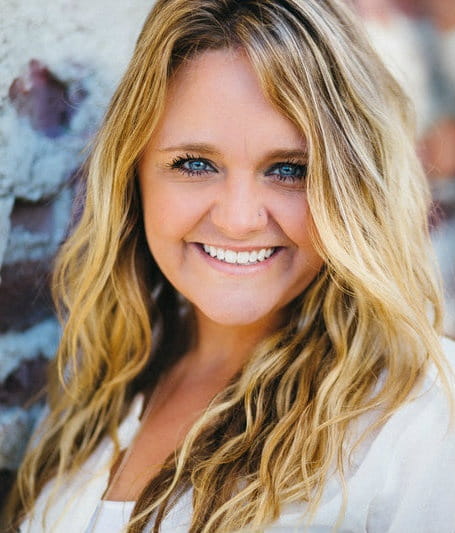 I am Mallory—a wife, a writer, and a dog mom to Roger. I love dry humor, clean sheets, sunny days, and frequent reminders of grace. These days, I hang out at malloryredmond.com, where I tell my stories with the hope of uncovering places of connection in our humanity. You can also follow me on Facebook and Twitter.