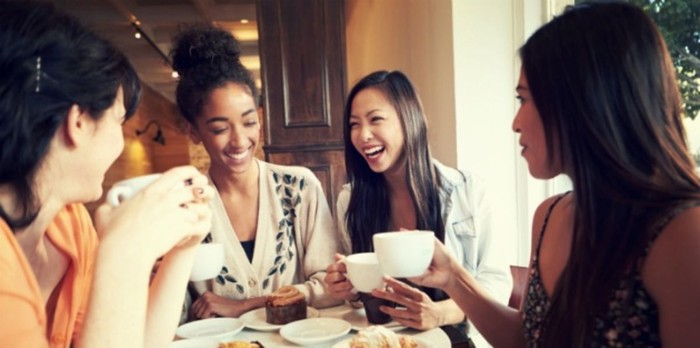 After eight years of wrestling with community, here are five things I've learned.
Until recently, the emphasis Christians place on community was lost on me. I am close to my family and have a handful of strong, long-term friendships. I'm not one to avoid social situations. However, as an introvert by nature, I've never really felt the need for a great deal of social interaction. Generally, I like spending time with myself. I need it to recharge. In many cases, I'd rather spend time alone or with one close friend than with a group of people I don't know very well.
The summer before my senior year of college, I interned at a Christian camp alongside 15 other students from around the country. Eight years later, I still remember it as the best summer of my life. We grew extremely close, experienced the Lord's work together, genuinely enjoyed one another's company, and were effective in ministry because of it. It's the best picture of community I've ever experienced.
The following year, I returned to the same camp as a yearlong intern with a different group of individuals. The previous summer had set my expectations very high for these new relationships, but I had extreme difficulty connecting with any of the other interns and was gripped by loneliness and the frustration that comes from being misunderstood.
That year was one of the darkest times of my life. To make matters worse, the emphasis placed on developing community during that time was strong. I felt immense pressure to connect and resentment from others when I couldn't. I don't fault anyone for this – the chemistry just wasn't right. We liked each other, we just struggled to really 'know' one another. When I finally allowed myself to be vulnerable with our leadership, it was not met with grace.
After that experience – one which I know Satan has used to keep me isolated – I found myself extremely guarded. My interest in fostering community was nonexistent. I was afraid to be vulnerable and not interested in doing anything but staying safe in the relationships I already had. I convinced myself I didn't need any other relationships beyond my current network.
Little by little, however, the Lord has been working on my heart. He has healed my wounds and revealed my need to have a community of other believers. He's gently rebuked the lies I've told myself, softened my stubbornness and given me courage to be known again. I've gone from sitting alone at church every Sunday to visiting with others in the atrium after service. I've gone from believing I liked to be alone to realizing how much spending time with friends refreshes me. I've gone from struggling through life in my twenties to realizing how many other women are experiencing the exact same things.
After eight years of wrestling with community, here are five things I've learned:
1. Community Takes Effort
The Lord created us to live in community. I believe if this is something he desires for us, it's something He wants to provide. I do think, however, there is a significant responsibility for us as well. Meeting people and developing relationships with them takes effort. Period. Our desire to be known will never be fulfilled unless we allow ourselves to be known. This always requires vulnerability, awkwardness, and for most of us, fear. We must embrace these things anyway and allow God to work through them.
2. Community Creates a Safeguard
You know that saying "there's strength in numbers"? So true. The most profound lies Satan has ever whispered in my ear have come in moments of loneliness. He wants us to believe no one understands us. That we're weird and unlovable. That God has abandoned us, or worse, made a mistake creating us. Here's the thing: it is through community I have realized how unbelievably normal I am. Allowing myself to be known by others has in turn allowed me to know them. No matter how much we think we're misunderstood, it's likely that there are a lot of other people who are struggling or have struggled with the very same things.
3. Community Requires Surrender and Grace
Dietrich Bonehoeffer, a German pastor, writer and theologian, says this of community: "Those who dream of this idealized community demand that it be fulfilled by God, by others, and by themselves. They enter the community of Christians with their demands, set up their own law, and judge one another and even God accordingly."
I love this quote because it's a reminder to me that we cannot have any expectations of how a community should look, what community members should be like, or how a community should act. In order to fully benefit from community, we must completely surrender our own prejudices and ideas about community and about others. For me, this meant completely letting go of the idea that I couldn't learn from or connect with someone who is different than me. True Christian community only exists when we allow our focus to remain on Christ and care for one another with the same grace He pours out on us.
4. Community Allows Us to Fully Experience Christ
My pastor has used the story of the woman at the well in several sermons. The thing I remember him saying most is that the woman realized she was talking with Christ after He revealed to her how much he knew about her. She saw Christ after being seen by Him. The same rings true for us – we can only see Christ fully when we allow ourselves to be seen fully by others.
It is through my deepest relationships that I realize the extent to which Christ loves us, interacts with us and provides for us. It is only through community that I have understood the extent to which we all are in need of His constant grace and mercy and felt compelled to pour it out on others around me.
5. Community Is Required for Effective Ministry
I think the fact that Jesus surrounded himself with his disciples throughout His three years of ministry – even when those disciples were selfish or childish or proud – is indicative of the fact that we aren't meant to serve alone. Our ministry is enhanced when we work in the company of other believers. Everyone, even those who do not know the Lord, is inherently attracted to and seeking community, and we're best able to lead others to experience Him when we meet them in their need and draw them into genuine relationships. Even more, we need the prayers of other believers if we're going to be effective in any type of ministry
Even as an introvert, I cannot deny the fact that I've been created with an innate desire to be known deeply and loved. Isolation stunts our personal spiritual growth, our opportunity to be the hands and feet of Christ, and our own view of who He is. Christ is manifested to us through relationships with other believers, through serving in ministry alongside them, through our realization of how much we need to be seen and loved. In our vulnerability, we are reminded of how much we must rely on the Body and rely on Christ to be made whole. It's difficult, but it's worth it, and I am so grateful for the opportunity I've been given to walk through this life alongside other believers.
 "Behold, how good and pleasant it is when brothers dwell in unity! It is like the precious oil on the head, running down on the beard, on the beard of Aaron, running down on the collar of his robes! It is like the dew of Hermon, which falls on the mountains of Zion! For there the Lord has commanded the blessing, life forevermore." - Psalm 133:1-3
Related Posts:
The Difference Between Healthy and Unhealthy Community
The Lie Keeping Us From Community
When Community is Hard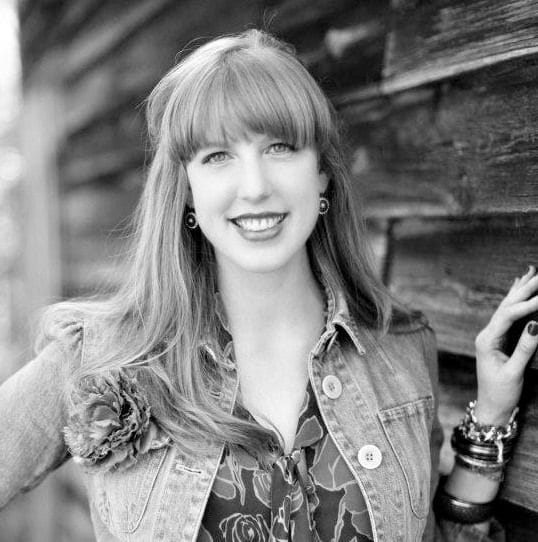 Chelsea Cote is a Type A twenty-something residing in Charlotte, NC. A non-profit development director by day, Chelsea loves Jesus, fashion, her family (including her giant cat Liam), decorating, art in all its forms, gummy candy, thrifting, liquid eyeliner, and watching The West Wing and Friends reruns. You can follow her on Twitter, Instagram and Pinterest and read her thoughts on faith, fashion and everything in between at www.bloomingbranchblog.com. 
---
---