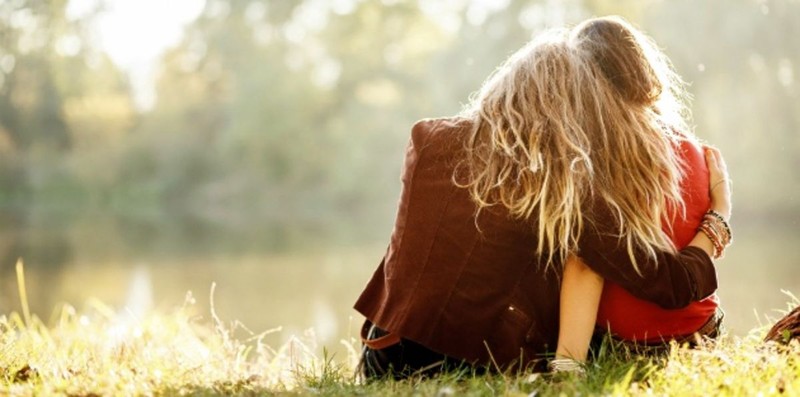 3 Simple Tips for Making Friendships that Last

Do you wish you had more friends? Here are three simple tips that can help you create lasting friendships.
Many of my mom's friends live in the same neighborhood as she does. They borrow milk from one another, trim each other's hair, offer advice and request prayer. They raised children together and are now empty nesters together. I didn't think much about these relationships when I was a kid, but now I marvel at how special (and rare) it is that these ladies happened to live mere houses away from one another while experiencing similar seasons of life.
Are you wishing to yourself that you had more friends?
Every year or two I seem to experience a period of loneliness. I wonder aloud to my mother "why can't I have what you have?" and she reminds me that her friendships were built over time, that some friends are closer than others and that some friends will inevitably move away.
For a while I felt like the one left behind. After college, my husband Andy and I stayed put in our sweet Shenandoah town and waved goodbye to many of our school friends. We church-hopped for a while and I grew more and more lonely. Eventually, my husband found a small group he clicked with and he, in so many words, said, "Enough is enough! We're committing to this church!" I wasn't so sure. The church was mostly made up of college students and young families, and we were post-college, pre-children. I wondered if I simply wouldn't have friends until I became a mom. Finding people to spend time with became work! Enter Jackie.
1. Try Again.
Andy's best buddy Kevin married Jackie, a girl I had known in college but with whom I had never formed a close relationship. She was a math nerd; I was a bookworm. I figured that if we hadn't clicked when we lived in the same dorm freshman year and we hadn't clicked when we constantly ran into each other through Bible studies and college ministry events, a close friendship simply wasn't in the cards. But there we were, two young married couples living in the same town. I figured I could at least try being her friend. The first few attempts were failures—our husbands were so loud and chatty that neither Jackie nor I could get a word in! We finally decided to try hanging out just the two of us. Once the din of sports talk and potty humor wasn't an issue, I got to know the real Jackie. She quickly became one of my dearest friends. God has interesting timing!
2. Take a Risk.
Fast forward a couple years later: Kevin and Jackie have moved to Florida to plant a church (along with several other close friends of ours). I throw myself into work and Bible study and discipleship relationships. I can't seem to keep up with everybody! My heart drops when I get an email from an old coworker of mine asking me to reach out to a friend of hers. The girl was new to town and didn't know a soul. My mouth said yes, but my mind was thinking I can't "take on" another friend right now! Once again, God knew what He was doing. I met Holly at a coffee shop and we hit it off instantly. It was the best (and first) blind "date" I had ever been on! Both of our hearts sank when, only a month later, I found out Andy's job was moving us to Maryland. I wondered if our baby friendship would survive the move. Holly was, and continues to be, a champ. She was the first friend to visit my new home and she has been my host in Harrisonburg more times than I can count. I am forever grateful to our mutual friend for setting us up!
3. Pray—and then Act.
I was blessed to find a group of friends about five months after our move. I got along with the wives; Andy got along with the husbands. We found ourselves thanking God for moving us to Maryland. Something was missing, though. I craved a discipleship relationship with a woman who would encourage and challenge me. I had been released from my mentor in Harrisonburg to become a Bible study leader, and while I loved leading other girls, I missed being poured into. I began noticing two women at our church that seemed to radiate Christ's love. I desperately wanted to get to know Brenda and Erin. I prayed that God would bring us together, and He did! One morning over coffee Brenda invited me to join her and Erin in studying the Bible together. I burst into tears."How did you know I needed you?" I asked. After only one week of blissful fellowship with my new friends, Brenda suggested we invite another woman to join our group. I was instantly against it—I wanted Brenda and Erin all to myself! I kept my mouth shut, and as a result I gained an incredible new friend in Jenn. In the year and a half that we've spent together as a group we have mourned the loss of three babies, desperately prayed for the recovery of a husband who was in a life-threatening accident and encouraged one another through times of identity crises. It's been a truly challenging period of time for each one of us, but we've had each other to lean on.
Let's review: I knew Jackie for four years before we became besties. My friendship with Holly began on a blind date. I picked Brenda and Erin out as hopeful mentors and God blessed me with not only them, but Jenn, too!
Friendships can start in ways you'd never expect. That group of friends in Maryland I mentioned earlier? We got to know them through a couple we met on Craigslist. (It's not as sketchy of a story as it sounds.)
If you're feeling lonely and friend-less right now, hear this: God sees you. He knows what you need. But don't pray for friends and expect God to do all the work! Actively seek friends! Start a weekly happy hour tradition with your coworkers or invite someone from your yoga class to grab some post-workout froyo. At the second party I attended in Maryland I blurted out that I had always wanted to be a part of a book club. Happily, the other girls were interested! Try church-league sports, volunteering at a local soup kitchen or any other group activity you enjoy. Check out classes hosted by your city's parks department. And if you're not in a Bible study or some form of regular fellowship, get on that! I've heard many women say they can't seem to find a group that "fits" them. I understand that feeling. But my own experience has taught me that some people you will just click with, and other friendships take time.
Another reason you might be struggling to find friends is that you're trying to find someone in the same stage of life as you. There is nothing wrong with that, but you might be overlooking truly great people simply because they're older or younger, single or married, parents or not. Everyone has a story to tell and wisdom to share. Some of my close friends are single and others are a decade or more older than me!
I'd love to know: what's your best advice when it comes to making friends?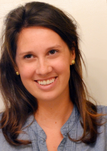 Laura Rennie lives in Maryland with her hilarious husband and constantly shedding dog. She loves reading, writing and playing word games. Her greatest desire is to share Jesus through her words and actions as she learns how to be a better wife, daughter, sister and friend.
Comments
---
---