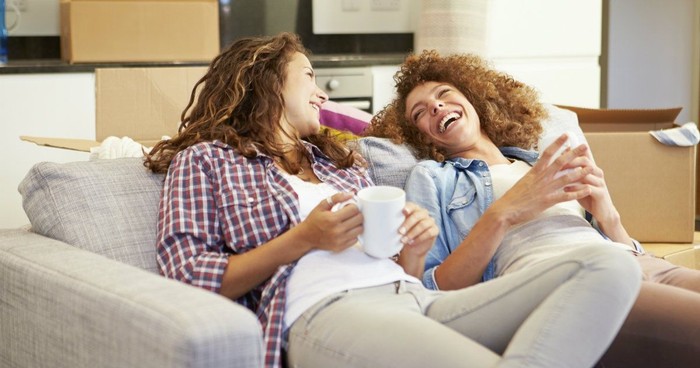 Here are three qualities of a real friend that make all the difference in lasting friendships.
Annette's get-together with her friend Tina (not their real names) wasn't going well. Annette had asked Tina plenty of questions, and Tina had plenty of answers—but demonstrated little interest in Annette's life.
Trying to make conversation, Annette remembered that the Lord had recently used her to do something that Tina would like. Trying desperately to fill in the awkward moment, she blurted out the testimony about that experience. Tina responded with enthusiasm, but the enthusiasm was brief … and it failed to bring any further questions or conversation about Annette's life.
With a sinking feeling in her stomach, Annette realized that, somewhere along the way, her friendship with Tina had died.
Why is this story important?
As a Christian writer, I get thousands of emails every year. People send me prayer requests, testimonies, and more. As I read these emails, my heart grieves for my hurting sisters and brothers. I also grieve for the Body of Christ when I see trends showing real needs in the Christian community. And one of the biggest common threads I hear from my sisters and brothers in Christ is that people do not have real friends.
Oh, they have acquaintances; yes. There are people who say "hi" to them at church on Sunday. But true friends? People in their inner circle who are there in thick and thin? Most folks tell me they have no one.
How can we fix this? How can we solve the epidemic of friendlessness in the Church?
I think that merely saying "to have friends, one must show himself friendly" is the wrong answer. Although that phrase is certainly Biblical truth (Proverbs 18:24), it does not solve the current crisis of friendlessness among Christians.
Why? Because the loneliest people I know are also some of the friendliest people I know. They already pour themselves out for others, day after day. They deliver food to the sick, call and text others pro-actively just to check on them, invite people to lunch or dinner, and host guests in their homes.
No, the problem is not that all the lonely people just need to be friendlier. The problem is this: many people do not know how to reciprocate the friendship they enjoy. They don't realize that being a good friend in return is just as important as receiving friendship from others.
So how can you be a good friend to others? Here are three qualities of a real friend that make all the difference in the world:
1. Demonstrate a heart of honor.
Someone with a heart of honor values others for who they are. In Annette and Tina's story, Annette told me that she had actually noticed herself trying to think up things to share with Tina that corresponded with Tina's calling. She did this because Tina did not value Annette's own calling. Annette had a thriving ministry and a beautiful story … but Tina could not appreciate Annette for who she was.
When you have a heart of honor, you will value, encourage, and build up others—even if they are completely different from you. If someone is called to do something different than you are, you still hold that person in high regard and say so.
2. Be proactive.
One of the most hurtful types of relationships I see are one-way friendships. Unfortunately, you probably know this kind of friend from personal experience!
In a one-way friendship, you seem to do all the work. For example:
You text or call your friend to find out how they are—but they rarely, if ever, contact you first.
You make an effort to help when your friend is discouraged, sick, or in trouble. However, when you have a similar need, your "friend" is nowhere to be found.
You are always the one inviting the friend to lunch, dinner, or to the movies. They rarely, if ever, invite you anywhere.
One-way friendships can feel normal. They can even result in some measure of close relationship. However, they don't last. Eventually, the person working to maintain the friendship will notice the lack of reciprocity, will usually feel hurt, and will back away.
Are you in a one-way friendship? More importantly, are you the person who's not reciprocating the friendship that's been offered to you?
If so, it's not too late to change.
If you recognize that you've been receiving friendship without reciprocating it, I encourage you to own up to your wrongdoing in face-to-face conversation with your friend. Apologize and make things right with them.
Thereafter, if you desire to preserve the friendship, make it a point to reach out to your friend:
Call or text them pro-actively to ask how they are.
Ask your friend questions about their own life.
Share how things are going in your life, even without being asked.
If you desire to preserve a friendship, it's not enough to be nice when approached. You must also reciprocate.
3. Be there in hard times without being asked.
Unfortunately, many of us have convinced ourselves that our friends will ask for help if they need it. We say things like this to one another:
"I'm sorry to hear you've been so sick. Do you need anything?"
"If you need anything, just let me know."
"I'm here for you if you need me."
All the while, the person in need is hurting terribly, but their innate human dignity will rarely permit them to express it.
Imagine yourself in your hurting friend's place if you haven't been there before:
If you had been sick for two months, would you call a friend and ask for a casserole?
If you had just lost a spouse and could barely function, would you beg a friend to mow your lawn?
If you spent every night weeping into your pillow, would you call someone and ask them to come sit with you?
No. No, no, no, and no.
When we are at our worst, the last thing we need is to be further humiliated. We don't want to be further reminded that no one cares enough to help, even though they know we need help.
What we do need is be surrounded by friends and loved ones … friends and loved ones who care about us pro-actively; who know we are in need and reach out. As Jesus said, we need people who bring us tacos when we are hungry; who visit us in prison—even if we're in the prison of grief—and who bring us smoothies and milkshakes when we are thirsty. (I think it was Jesus who said that, right?)
If you desire to be a real friend to others, be there for them in their time of need.
Beloved, it's time to heal our emaciated understanding of friendship. It's time to focus on serving others more than we serve ourselves. And it's time to start being as good of a friend as we desire to have.
Will you be a real friend to someone today?
Does this article speak to your heart? If so, please join the conversation by leaving a comment below.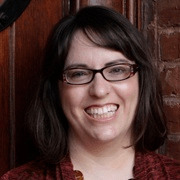 Jamie Rohrbaugh is an author, speaker, and Presence seeker whose heart is for the local church. Called to edify, encourage, and equip the Body of Christ, her passion is to see sons and daughters of all ages transformed by the love of Abba Father. Jamie blogs at FromHisPresence.com® about prayer, revival, and the manifest presence of God. She is the author of four books and of numerous articles around the web. Jamie is a grateful member of the Redbud Writers Guild. She and her husband live in Chattanooga, Tennessee, and together they have one cat. Follow her on Pinterest, Facebook, or Twitter.
---
---