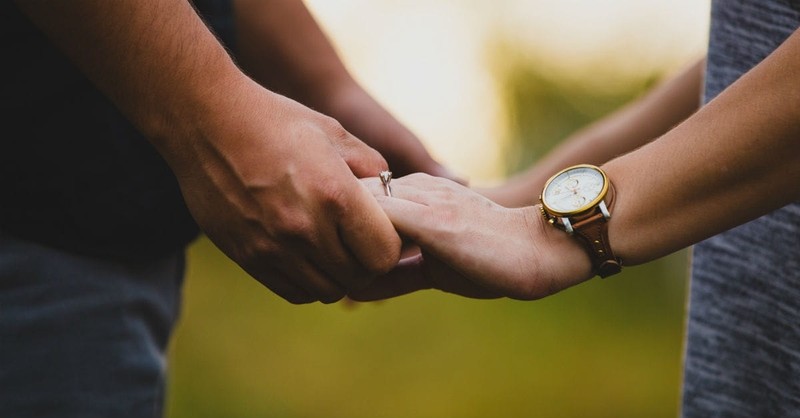 10 Ways Your Past is Affecting Your Marriage (and How to Heal from Past Wound)
Kia Stephens

iBelieve Contributor
"You look like the American Dream," a friend commented recently on an Instagram picture of my family. As appreciative as I was of his comments I knew I could not take credit for my family unit. Recognition for the dream we depicted belonged to God alone.
This is because neither my husband nor I grew up in two parent families. We were both the products of single parent mothers. There was a lot we did not know, including how our past would affect the wedded bliss we so desired.
We did everything we were supposed to do in preparation for becoming one: read books, got loads of counseling, and had spiritual mentors. Sometimes, however, despite marital preparation, areas of our woundedness went undetected. Sometimes wounds were like chameleons: camouflaging into the fabric of our lives until the conditions are right for them to come out of hiding.
Discord, stress, and pressure are the types of environments that reveal our wounds in grand fashion. I have discovered this in 14 years of marriage. Whether we have wounds from childhood hurts or traumatic experiences, they have the potential to impact our marriage in detrimental ways. To help others avoid the pitfalls I faced, I'm sharing 10 ways your past is affecting your marriage, hoping they will help you heal from your past wounds.
Photo Credit: Unsplash/Jon Asato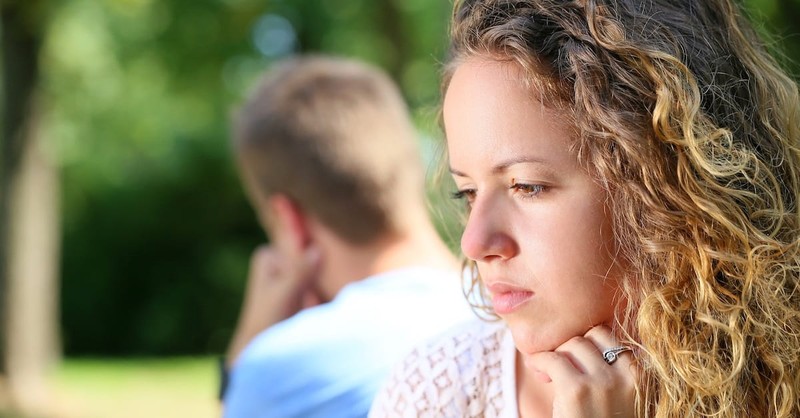 1. Mistrust in Past Relationships
If you experienced mistrust in your past, the potential exists for it to affect your marriage. In my case, my father and mother divorced when I was just a baby, and I spent little to no time with my dad growing up. Consequently, I developed a fear that people (primarily males) leave, and it was my responsibility to make them stay.
As a result, I became a people-pleaser, constantly compromising who I was in order to keep males from walking out of my life. This detrimental behavior crept into my marriage. I had to learn that people-pleasing does not sustain a relationship; God does. If our past has been affected by mistrust we must ask God to help us put our trust in Him because can be trusted.
"Trust in the Lord with all your heart, and lean not on your own understanding; all your ways acknowledge Him, and He will make your paths straight." Proverbs 3:5-6.
Photo Credit: Thinkstock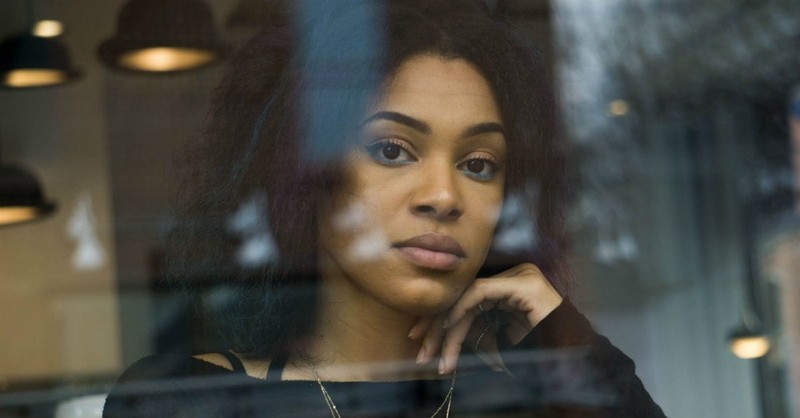 2. Warped Perspective from Past Circumstances
Sometimes life dishes out a series of unfair circumstances. Unknowingly these hurts can begin to color our perspective, causing us to look at life through distorted glasses. Because marriage requires work, it takes effort to maintain optimism and hope. This may be difficult to do because of our past experiences.
In order to heal from broken perspectives, we must believe the words of Jesus in John 10:10b: "I have come that they may have life, and that they may have it more abundantly." Christ came that we might know abundance, even in our perspectives. We can begin to perceive life differently by meditating and memorizing scripture in order to replace old ways of thinking with new ones.
Photo Credit: Pexels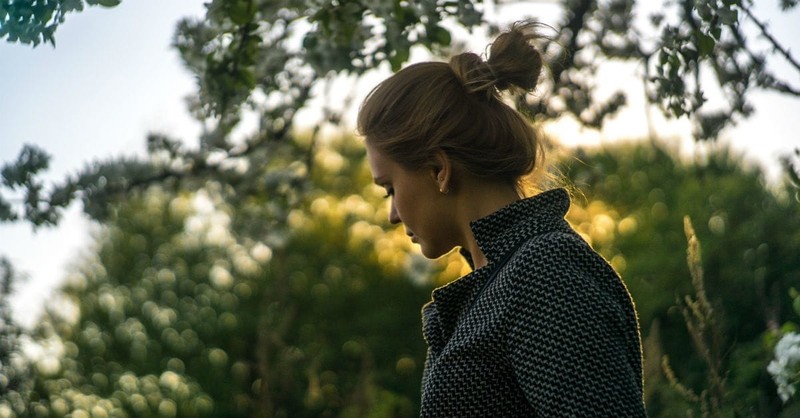 3. Bad Communication Habits We Learned in the Past
How did your family resolve conflict? How did they communicate love? Fear? Anger? Our communication strengths and weaknesses are heavily influenced by our past. We may find ourselves avoiding conflict and dismissing mammoth issues because of our past. Maybe we tried to communicate in our families and it was only met with negative consequences. As a result we may have developed unhealthy ways of communicating with our spouse. 
We must be willing to unlearn communication habits that are detrimental. James, the brother of Jesus, offered a few nuggets of wisdom we can all benefit from when it comes to how we communicate. "My dear brothers and sisters, take note of this: Everyone should be quick to listen, slow to speak and slow to become angry." James 1: 9 (NIV)

Although communication can be frustrating, if we do not want to sabotage healthy communication in our marriage, put forth a conscious effort to change. This requires that we communicate and listen the way God instructs in His word. 
"Wisdom is the principal thing; therefore get wisdom: and with all thy getting get understanding." Proverbs 4:7.
Photo Credit: Unsplash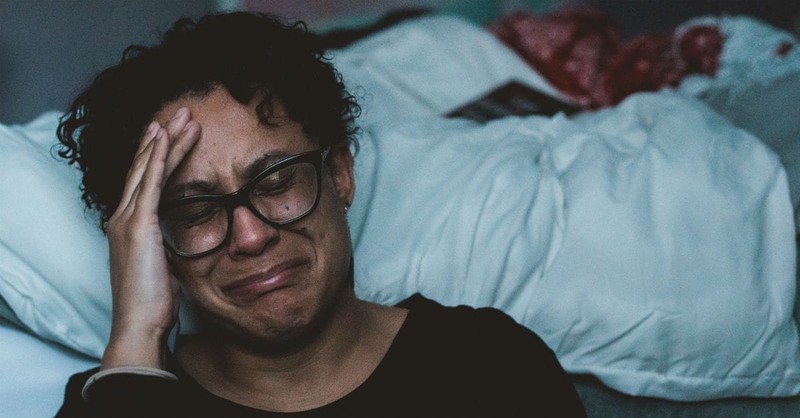 4. Intimacy Issues from Past Trauma
Sometimes our intimacy in marriage or lack thereof is negatively hindered by our past. If we experience any type of trauma in this area, we may be reluctant to express physical and emotional love towards our spouse as a means to protect ourselves from getting hurt. We may have difficulty giving and receiving love depending on what we experienced in our past.  
Because marriage is to reflect the relationship between God and the church, we are to have an intimate relationship with our spouse. We are to be as Adam and Eve were prior to the fall of mankind, "Adam and his wife were both naked, and they felt no shame." Genesis 2:25.
In order to heal we may need to seek professional assistance in addition to taking a risk and sharing our past hurts with our spouse. If this is difficult, know that God will strengthen you in your weakness and that a choice to trust your spouse with your deepest hurt can open the door to intimacy in marriage.
"Therefore a man shall leave his father and his mother and hold fast to his wife, and they shall become one flesh." Genesis 2:24.
Photo Credit: Unsplash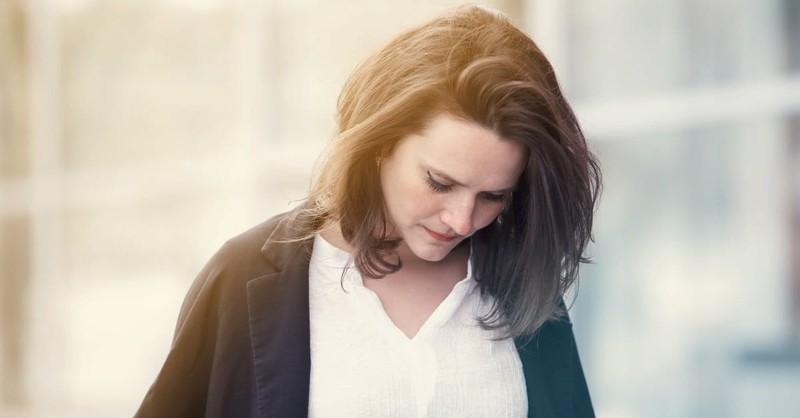 5. Untrue Thoughts about Ourselves
It is my fault. I am not loveable. I am not wanted. If we find ourselves thinking these statements consciously and subconsciously we must begin to recognize them as lies planted by the enemy of our soul to rob us of our God given identity. Oftentimes we develop false beliefs form experiences we've had in our past.
When a spouse is crippled by false beliefs in a marriage it will negatively impact both people. By changing the way we think about ourselves we change our marriage for the better.
The only way to counter our thinking is with the powerful and effective Word of God. This requires a daily intake of God's scriptural truth in order to readily distinguish between lies and truth.
"For the word of God is alive and active. Sharper than any double-edged sword, it penetrates even to dividing soul and spirit, joints and marrow; it judges the thoughts and attitudes of the heart." Hebrews 4:12.
Photo Credit: Pexels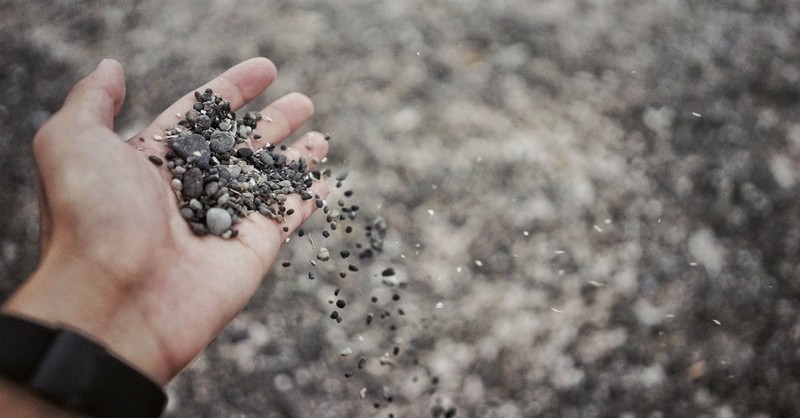 6. People in Our Past We Haven't Forgiven
Unresolved angst with a parent prior to marriage, can quickly redirect towards a spouse when you say, "I do." I know this from experience. Shortly after we jumped the broom, anger seeped out of me like hot steam. My husband became an easy target because he was male and close by.
In an effort to have a healthy I marriage, had to comb through the tangled mess of my emotions and identify why I felt what I felt when I felt it. It took counseling, journaling, and much prayer just to say, "I'm angry. . . I feel rejected. . . I am hurting." Then I had to learn the lifestyle of forgiveness and how to move on.
This process has lasted more than a decade, and although it has been difficult, quitting and avoidance have never been an option for me. I knew in order to have a loving relationship with my husband, I needed to resolve unforgiveness with my dad. In forgiving my dad the overall quality and health of my marriage improved.
Photo Credit: Unsplash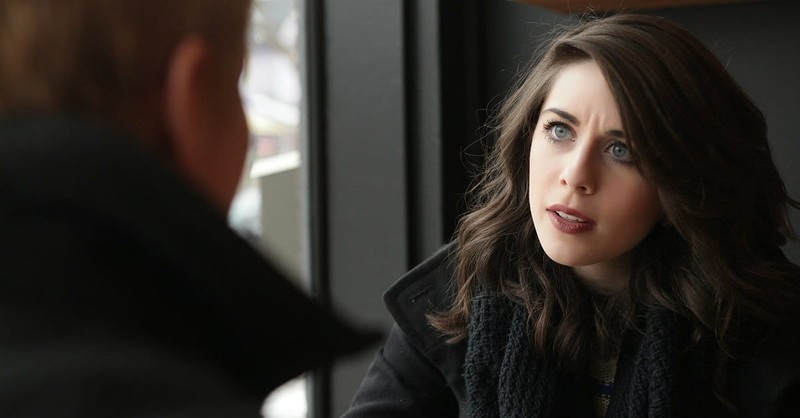 7. Past Relationships with the Opposite Sex
A woman needs a father to coach her as she delves into interactions with boys and men. If she does not have a father in her life, she will be forced to figure things out on her own like I did (which was problematic). I developed patterns of behavior in dealing with the opposite sex that were detrimental to my future marriage relationship. Your past relationships with the opposite sex may be affecting your marriage too. We must put safeguards in place in order to protect our marriage.

"Flee from sexual immorality. All other sins a person commits are outside the body, but whoever sins sexually, sins against their own body." 1 Corinthians 6:18.
Photo Credit: Thinkstock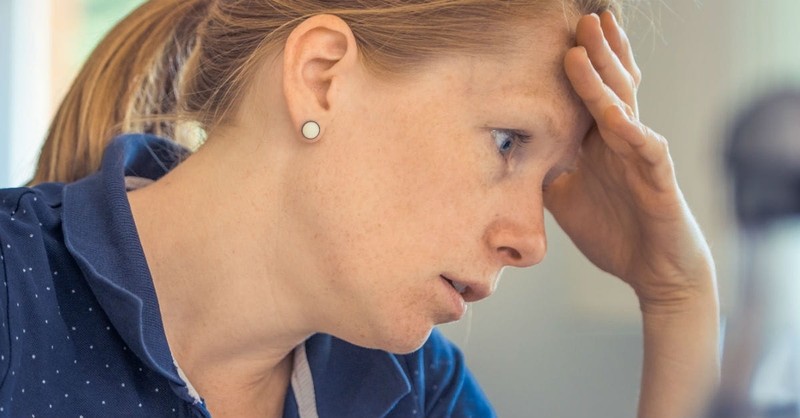 8. Past Expectations about Unmet Needs
Going into marriage I had a romanticized perspective of holy matrimony. As the product of a divorced household, I was clueless as to what a marriage should look like, so I made it up. My fairytale included a husband equipped with flowers, continual compliments, an abundant bank account, endless amounts of quality time, and a completely checked off "honey do" list. I never said it out loud, but I thought it.
I assumed my husband was supposed to meet my every need. I soon discovered that was never God's intentions. No human being is capable of doing this. God may choose to use my husband to meet my needs, but I am to look to Him first. 
Photo Credit: Pexels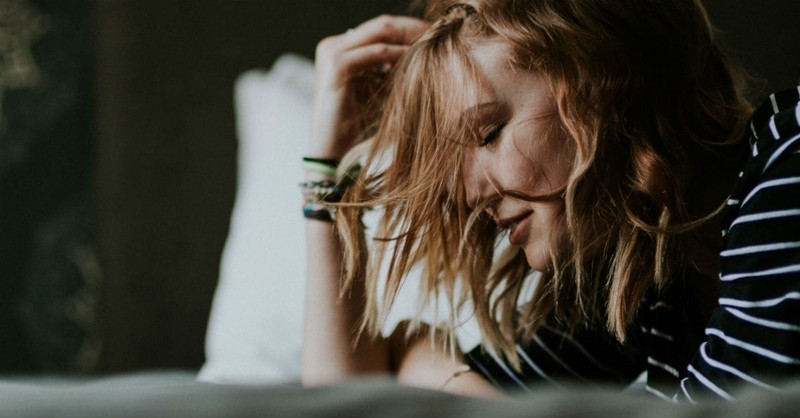 9. Past Views on Love
Sometimes our understanding of love may be marred by our previous experiences. We may not grasp the reality that love is a choice. If we are relying on our past to define love we may not realize that love is selfless and sacrificial. This is why we must measure the love we give and receive by God's word. We must also be willing to ask God to teach how to love like this in our marriage.
"Love is patient, love is kind. It does not envy, it does not boast, it is not proud. It does not dishonor others, it is not self-seeking, it is not easily angered, it keeps no record of wrongs. Love does not delight in evil but rejoices with the truth. It always protects, always trusts, always hopes, always perseveres. Love never fails." 1 Corinthians 13:4-8. 
Photo Credit: Unsplash/Finn Hackshaw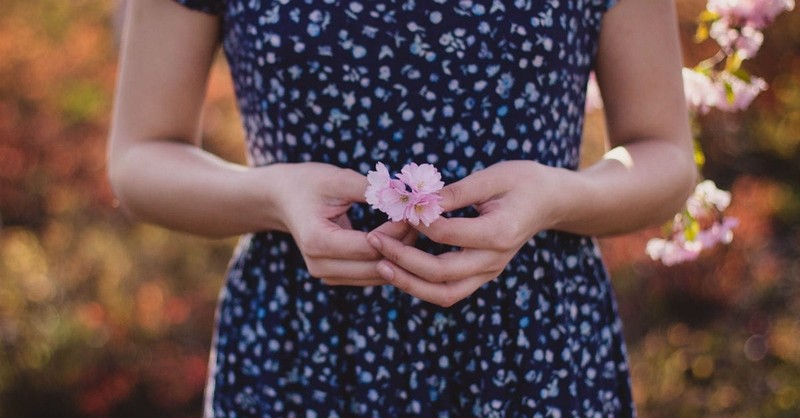 10. Unbelief in Hope
In the past, we may have learned to give up on people and relationships. As a result we may have quit emotionally, mentally, or spiritually on our marriage. God, however, is a God of hope. He is always serving up hope in every circumstance. Because we who believe in Jesus Christ have been adopted into his family we too must believe against all doubt that God is capable of healing us of past wounds and giving us resilient hope for our marriages.
"May the God of hope fill you with all joy and peace as you trust in him, so that you may overflow with hope by the power of the Holy Spirit." Romans 15:13.
---
Kia has created a podcast for women who are struggling with father wounds from their past. There is help and hope for you!
Check out Kia's FREE podcast, Hope for Women with Father Wounds.


Kia Stephens is a wife and homeschooling mama of two who is passionate about helping women know God as Father. For this reason, she created The Father Swap Blog to be a source of encouragement, healing, and practical wisdom for women dealing with the effects of a physically or emotionally absent father. Each week through practical and biblically sound teaching she encourages women to exchange father wounds for the love of God the Father. For more encouragement download Kia's free ebooks, Hope for the Woman With Father Wounds and Forgiveness Hacks: 5 Strategies to Help You Forgive. Additionally, you can connect with Kia on Facebook, Instagram, Twitter, and Pinterest.
Photo Credit: Pexels
---
---