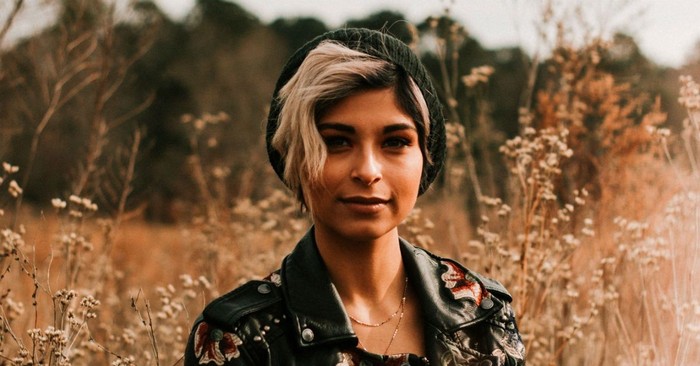 Church can be a great place to achieve intimacy and connection with others the way God intended. However, it can get messy when sin gets in the way. If you know someone who is sinning against God, how do you respond? Do you tend to avoid the situation for fear of what the other person will say or do? Or do you lovingly confront the person? If you choose to confront, how do you do it with a loving attitude?
Here are 10 ways to lovingly confront someone with the truth:
Photo Credit: Unsplash/Omar Lopez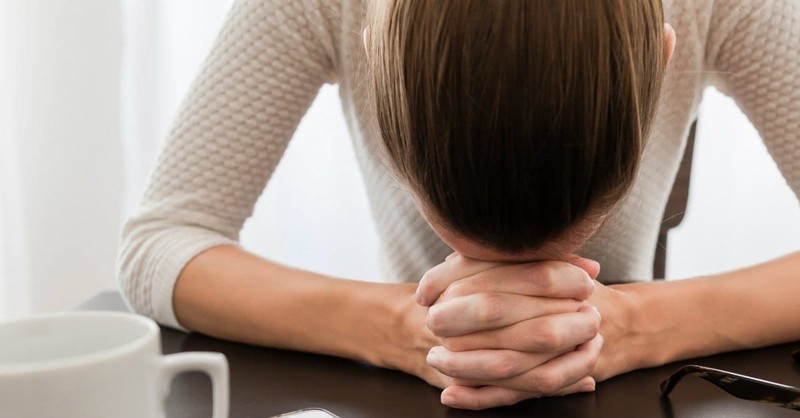 1. First, pray.
Nothing is more important than asking God to help you navigate the tough waters of confrontation. If done wrong, it can destroy a relationship. But if the confrontation is done correctly, it can save someone's spiritual life. Ask God to control your tongue in the moments when you want to defend your stance. Ask Him to grant you boldness when you need to call sin out for what it is. 
Most importantly, ask God to soften your heart and express compassion for your friend and his/her situation. Often there is brokenness that they're trying to fill with sin. Gently guide them back to a life of righteousness and point them to Christ, who is the only one who can fill the voids in their soul.
Photo Credit: Thinkstock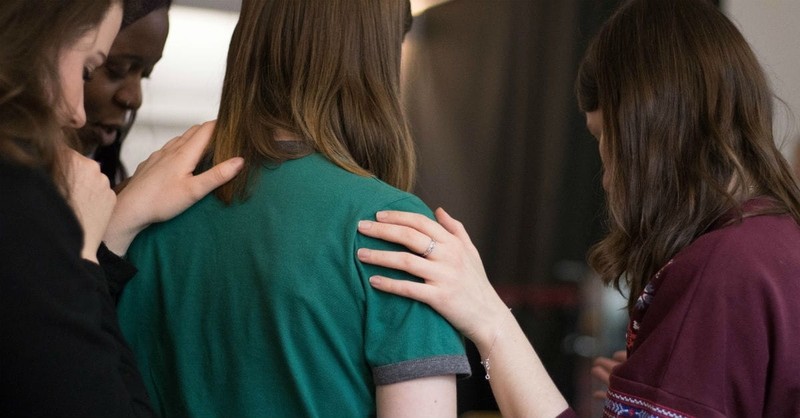 2. Strive for community and point to Christ.
God intended for us to live in community. As shown in Scripture from the creation of Adam and Eve in Genesis to the end of Revelation, our journey with God was meant to be shared in community with one another. The best way to confront someone living in sin is to get to know them first. There is no better way to do that than to join a small group together.
In the small group setting, people share more openly once trust is established. The small group community can help hold someone up when they are struggling and pat them on the back when they are experiencing triumphs.
"And we urge you, brothers, admonish the idle, encourage the fainthearted, help the weak, be patient with them all," 1 Thessalonians 5:13.
Photo Credit: Unsplash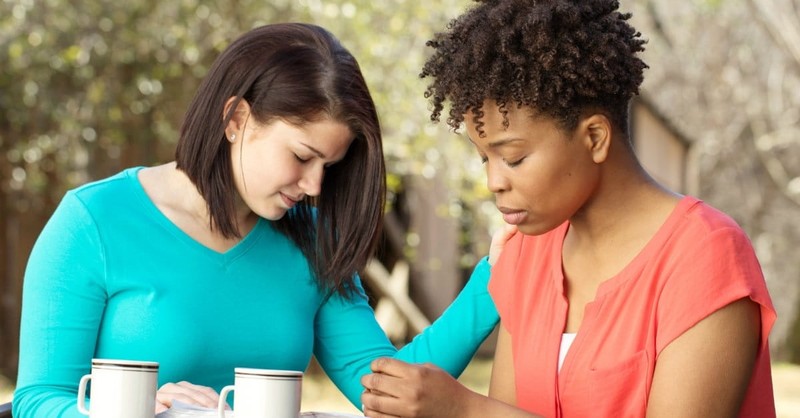 3. Provide support.
Exodus 17:12 says, "When Moses' hands grew tired, they took a stone and put it under him and he sat on it. Aaron and Hur held up his hands—one on one side, one on the other—so that his hands remained steady till sunset."
We all need help in life, especially when God calls us into tough circumstances. It is important to become a part of a church body, serve in ministry, and make friendships because when times are tough you can call on your own Aaron and Hur—those people willing to lift you up and support you when you are too weak to stand on your own.
"Two are better than one, because they have a good reward for their toil. For if they fall, one will lift up his fellow. But woe to him who is alone when he falls and has not another to lift him up!"  Ecclesiastes 4:9-10.
Photo Credit: Thinkstock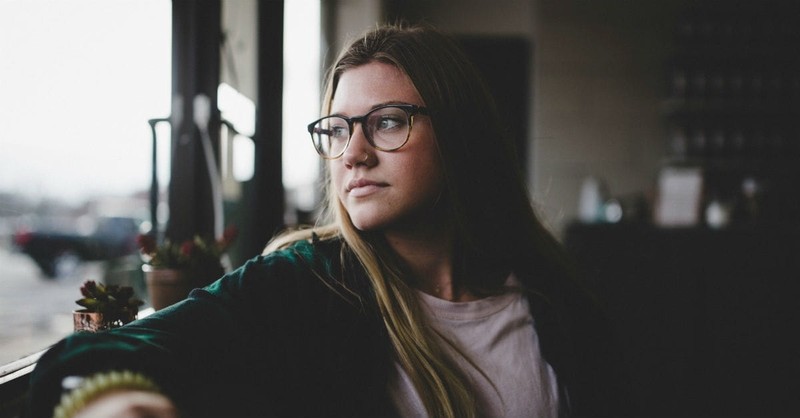 4. Don't be afraid.
In church today, it's not very common to confront someone in love to point out their sin. It's more commonly done without knowing the person first, which easily causes them to become angry that someone would judge them without getting to know them.
Spiritually immature Christians neglect the hard work of discipleship and relationship development. Without a relationship foundation, it's likely for both people to become defensive in a confrontation. 
Ephesians 4:15 says, "Instead, speaking the truth in love, we will grow to become in every respect the mature body of him, who is the head, that is Christ."
Speaking truth in love helps others see where sin is blocking them from a vibrant relationship with God. Neglecting this aspect of Christian community indicates a greater desire for others' approval than for other's spiritual flourishing.
Photo Credit: Unsplash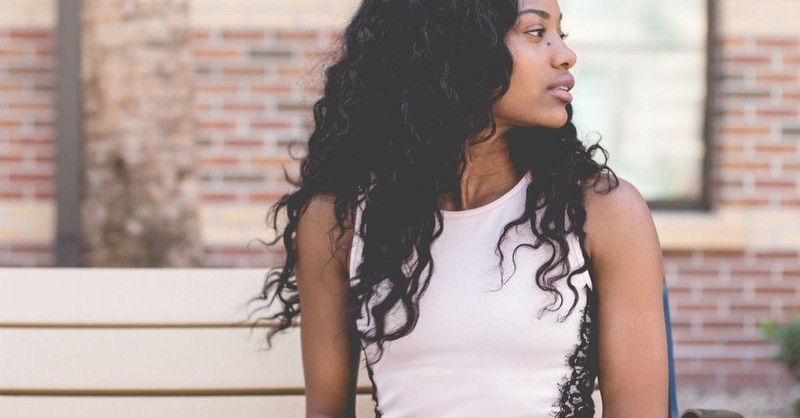 5. Judge, rather than condemn.
Have you heard this popular saying? "Who am I to judge?" It sounds nice, but did you know Christians are commanded in Scripture to judge? 
1 Corinthians 5:12-13 says, "What business of mine is it to judge those outside the church? Are you not to judge those inside? God will judge those outside. Expel the wicked man from among you."
Much like a judge, we are to discern whether an action is right or wrong based upon Scripture.  It is our responsibility to help our friends when they are immersed in sin. Judgment has its place within the church body, but it is not the same as condemnation. 
Judgment says, "What you are doing is wrong, what can I do to help you?" Condemnation says, "What you are doing is wrong, and you are a terrible person for doing it." See the difference?
Scripture is clear: "Therefore, there is now no condemnation for those who are in Christ Jesus," Romans 8:1. Judgment helps people get back on track with God, while condemnation pushes them away, possibly deeper into their sin. 
Photo Credit: Unsplash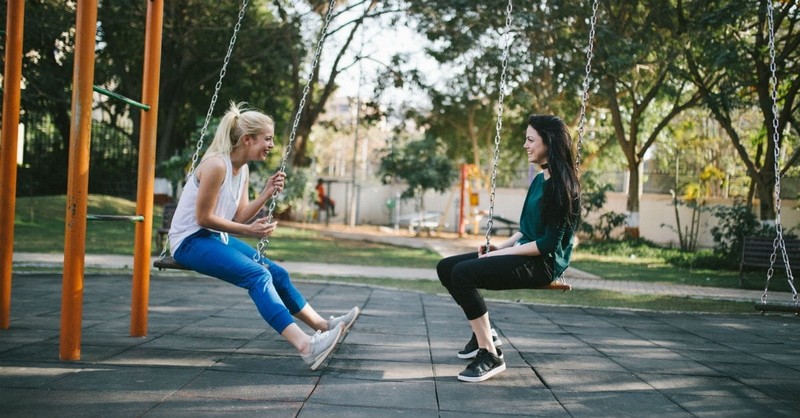 6. Be a friend.
"A friend loves at all times," Proverbs 17:17.
That means in the good times and the bad times. Even when a friend is doing something they shouldn't be doing, we should still love them. But love doesn't mean letting someone engage in destructive behaviors. 
Make sacrifices when appropriate, like offering to have your friend call you day or night if they need you. Encourage them to attend church regularly. Help them connect with a mature believer who will mentor them into maturity. 
"And let us consider how to stir up one another to love and good works, not neglecting to meet together, as is the habit of some, but encouraging one another, and all the more as you see the Day drawing near," Hebrews 10:24-25.
Photo Credit: Unsplash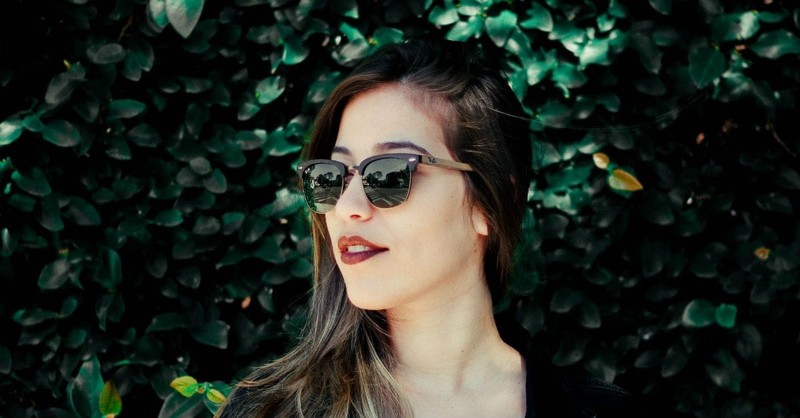 7. Get educated.
Many great Christian resources have been published about replacing lies with truth and how to leave a life of sin. The best thing you can do, in addition to pointing out sin, is researching common reasons underneath sinful behaviors. Someone's sin points to their need. What lies is this person believing about themselves? Are they harboring unforgiveness against a loved one? Have they been hurt by someone and are now afraid to maintain meaningful relationships?
Read books and watch videos from counselors like Dr. Tim Clinton, Dr. Henry Cloud, Dr. John Townsend, and Dr. Neil Anderson for starters. They teach people how to rid themselves of hurtful behaviors and remind people who they are in Christ.
Photo Credit: Unsplash/Allef Vinicius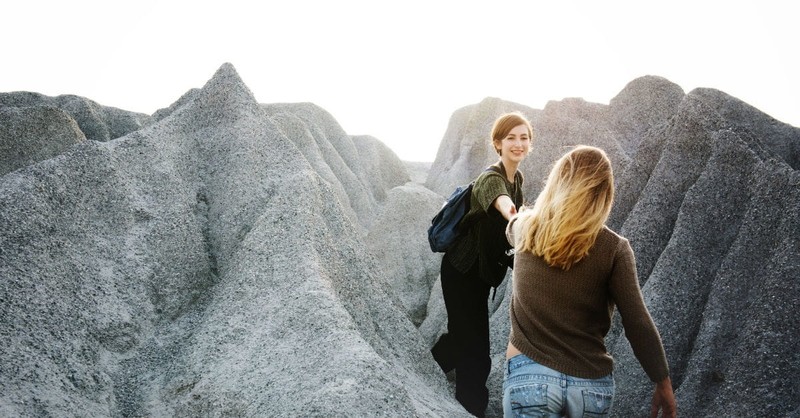 8. Offer real accountability.
It's not enough to point out someone's sin. It's equally important to help them stay away from repeating the same sin over and over again. Accountability is a great way to help a person get rid of sin. But accountability is more than listening to someone talk about their sin.
Accountability falls flat when the person confesses and their friend, charged with holding them accountable, simply acknowledges it or worse – says, "It's ok." The person needs to know that sin is not ok. Brainstorm practical ways to help the sinner get out (and stay away) from sinful behaviors.
Photo Credit: Pexels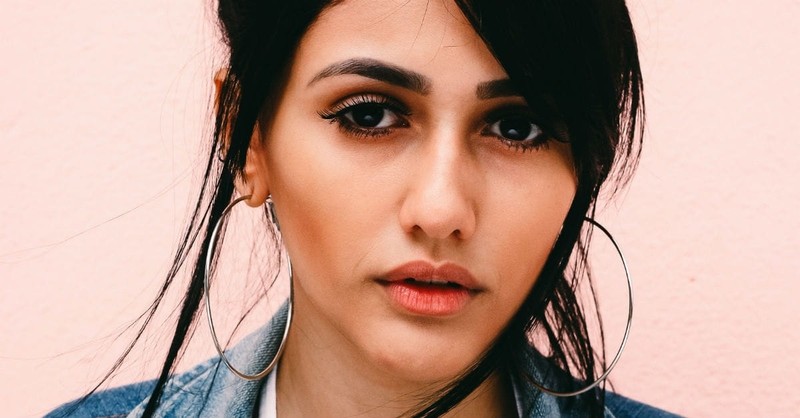 9. Be firm.
Firmly state what they are doing is not ok. Jesus, after healing the man in John 5, follows him to the Temple. There He says, "Stop sinning, or something worse might happen to you."
Before he knew Jesus, this man was blind to his sin. But once He became a follower of Christ, he was held to a higher standard. We should also be held to a higher standard. Jesus didn't let the man continue in his sin, and we can't allow our brothers and sisters in Christ to continue that way either.
Photo Credit: Unsplash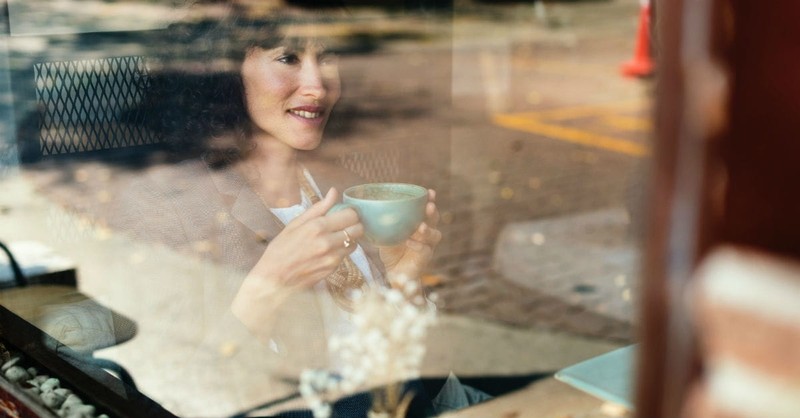 10. Check in often.
Make it a priority to check in with your friend often. The more time goes by, the more likely we are to forget to help. If you can't meet in person, text or email. This helps to remind your friend that you care about their plight. A simple message like, "I'm praying for you," will communicate a message of love to your friend. 
Confronting a friend is always tough. It's messy and at times, and it's scary because it can go wrong and destroy a friendship. But no matter what the result, if you "speak the truth in love," rest easy in knowing you are doing the right thing. You may ibnot see reconciliation between you, but you may eventually see repentance and a reconciled relationship with God in heaven, and that's the best reward of all.
Michelle S. Lazurek is an award-winning author, speaker, pastor's wife and mother. Winner of the Golden Scroll Children's Book of the Year, the Enduring Light Silver Medal and the Maxwell Award, she is a member of the Christian Author's Network and the Advanced Writers and Speakers Association. She is also an associate literary agent with Wordwise Media Services. For more information, please visit her website at michellelazurek.com.
Photo Credit: Unsplash
Originally published Monday, 21 May 2018.
---
---