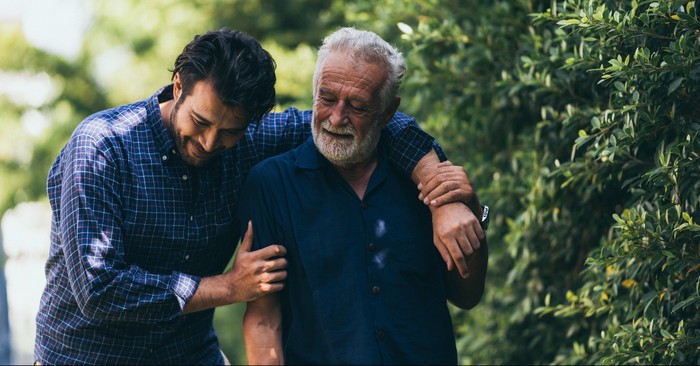 Because of the wonderful father I had growing up, it's easy for me to honor my dad. He was loving, generous, faithful, fun, and so much more. Father's Day is simple for me because he was such a great dad.
But for others, it's a different story. Fatherlessness is a reality for many individuals. Statistics reveal more than 20 million children grow up without a father at home.
Although Scripture urges you to "honor your father" how do you live it out in a practical manner? And if you've had a less-than-wonderful relationship with your father (or worse), why would you even consider offering him any type of honor?
If you're in need of a good reason to honor your father, here are 10 biblically based views to take into consideration.
Photo Credit: ©iStock/Getty Images Plus/greenleaf123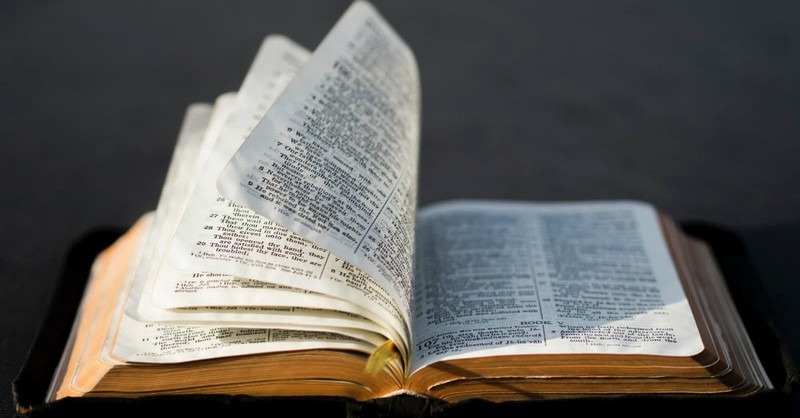 1. Honor Him Based on God's Word
"Honor your father and your mother, so that you may live long in the land the LORD your God is giving you," Exodus 20:12.
Honoring your father is not based on whether your dad deserves it or has earned your respect. As we see this listed among the Ten Commandments, honoring your father is based on whether or not you choose to obey God's word over your own thinking and feelings.
Scripture encourages you to, "Trust in the Lord with all your heart and lean not on your own understanding," Proverbs 3:5.
By honoring your father, you're really honoring God. Because He has directed you to respect your dad, you are submitting to His will and trusting in God's wisdom over your own will and understanding.
Photo Credit: Unsplash/Josh Applegate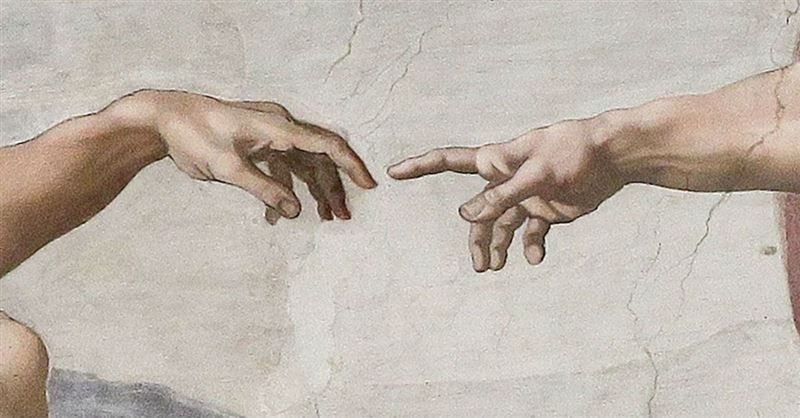 2. Honor Him Because He's Made in God's Image
Genesis 1:27 describes how "God created mankind in His own image, in the image of God He created them; male and female He created them."
Despite your father's parenting history, he is created in the image of God. Like you are priceless to God, so is your father. When it's difficult to honor your father, remember God's love for him. Jesus died for your sins as well as for your father's sins.
Photo Credit: Wikimedia/Michelangelo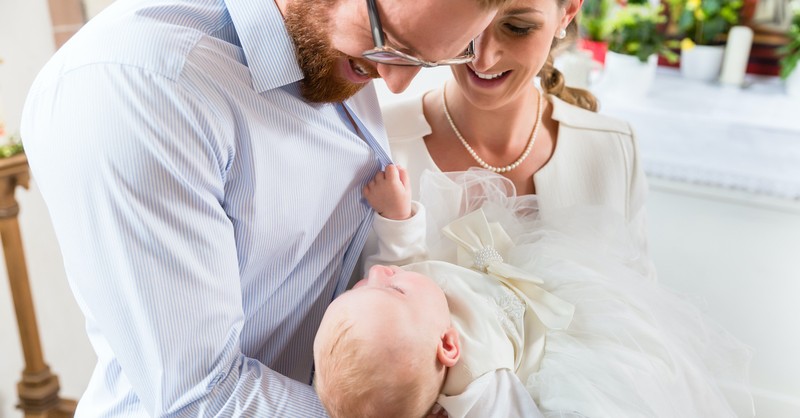 3. Honor Him Because God Gave You Life Through Him
Scripture states that through your father, God gave you life ( Proverbs 23:22).
Hopefully you can take great joy in your dad, but if your father let you down in life you may feel differently.
If so, rather than focusing on the ways he disappointed you, try to concentrate on how God gave you life through him. No matter the circumstances of your conception, and despite your father's brokenness, weakness, and failings, God gave you life and you are "fearfully and wonderfully made," Psalm 139:14.
When you respect God's gift of life to you through your father, you are honoring God.
Photo Credit: ©GettyImages/kzenon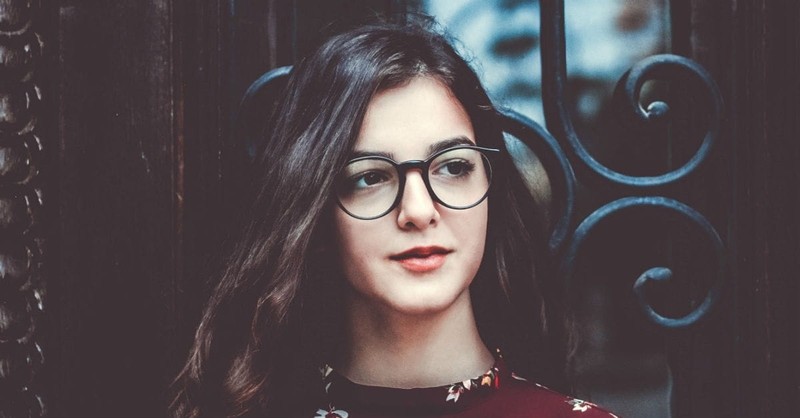 4. Honor Him Because God Created the Role of Father
As the perfect Father ( Matthew 5:48), God knows how important a father is to a child. God's will for your earthly father was to love you the way He loves you – as a dearly loved child ( Ephesians 5:1).
You are valuable to God ( Matthew 6:26), and He urges fathers to "start children off on the way they should go, and even when they are old they will not turn from it," Proverbs 22:6.
However, if your father passed away, wasn't present or involved in your life, or abandoned you; know God will be your Father. "A father to the fatherless, a defender of widows, is God in his holy dwelling," Psalm 68:5.
Find comfort in knowing God will watch over, sustain (Psalm 146:9), and defend you (Psalm 10:18).
Whether your father fulfilled God's role in your life or fell gravely short, seek to respect the fatherhood role God created.
Photo Credit: Unsplash/Dorothy Puscas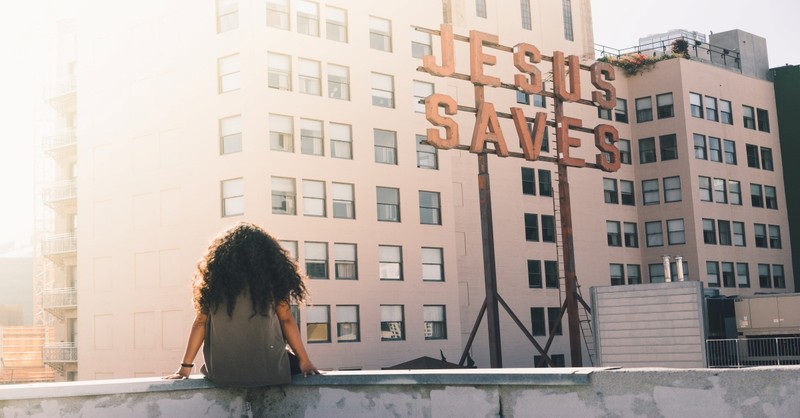 5. Honor Him Because It's Good for Your Life
Showing honor towards your father comes with lifelong benefits.
Ephesians 6:2 quotes Exodus: "Honor your father and mother" which is the first commandment with a promise: "so that it may go well with you and that you may enjoy long life on the earth."
Choosing to obey God by respecting your father promises to enrich your life, which is not only valuable to you but also to your family.
Photo Credit: Unsplash/Edwin Andrade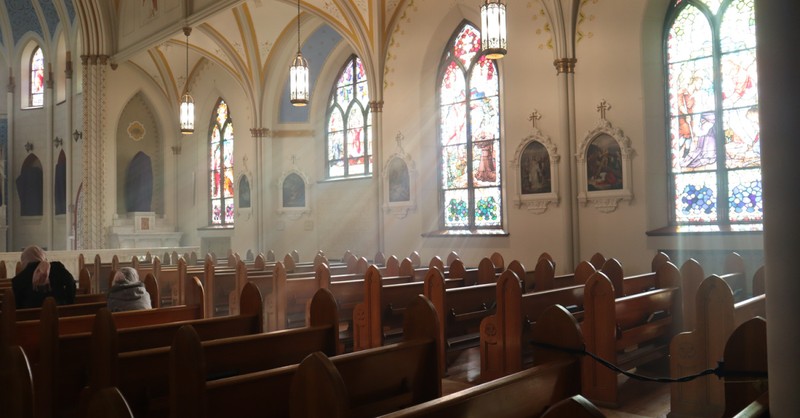 6. Honor Him Because It Affects Your Relationship with God as Your Father
How you view your earthly father affects your relationship to God as your Father. If you are dishonoring your earthly dad, it's may indicate rebellion and unforgiveness in your heart, keeping you from a closer relationship with God.
It's okay to acknowledge your father's faults, but when you do, try to remember, "Do not judge, and you will not be judged. Do not condemn, and you will not be condemned. Forgive, and you will be forgiven," Luke 6:37.
You may want to consider if maybe your dad did the best he knew how to do as a father. Men deal with their own insecurities, inabilities, fears, and hurts. Add to this being born with a sin nature with it's immaturity, selfishness, and more.
Sadly, many men are unprepared and ill-equipped for fatherhood, especially if they didn't have a dad who taught them how to be a father.
The "Long Lost Family" TV program documents individuals reconnecting with family members after years of separation. In cases of estranged fathers, many men realize later in life what they lost. Coming to grasp with how they failed their children often brings much regret and sorrow for the ways they messed up. So much so, that some choose not to reach out to their children, feeling they don't deserve to be a part of their lives or believe they'll be rejected.
If you feel like your father got away with mistreating you and is not being held responsible for his behavior and actions, take comfort in knowing God is just and promises to make all things right ( Revelations 21:5).
Look forward to the day when God will wipe every tear from your eyes and there will be no more crying or pain (Revelation 21:4).
God doesn't excuse a father's sinful behaviors or actions. He is the authority over your father, and He will deal with him. It's not your responsibility to correct your dad.
Photo Credit: Channel 82/Unsplash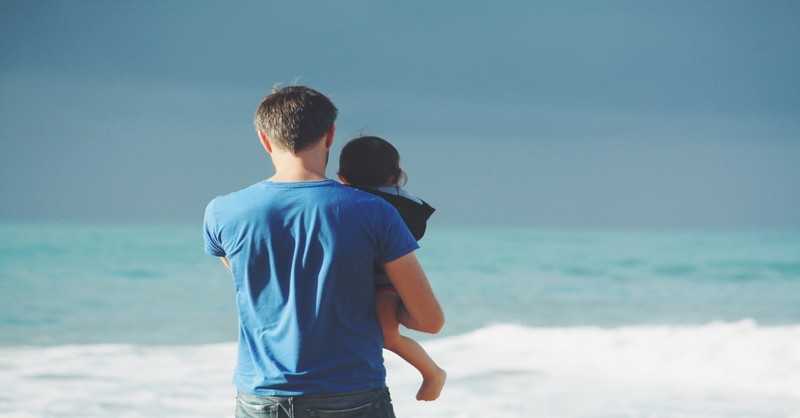 7. Honor Him Because God Gave Him A Place of Authority
Scripture states, "The authorities that exist have been established by God," Romans 13:1.
Because God establishes authority, He determines where honor is due, including fathers (Malachi 1:6). Whether your father handled his authority in a godly way or not, respecting the authority God gave him isn't based on whether he deserves it or not, but rather on you choosing to respect God who gave him the authority.
Photo Credit: Unsplash/Steven Van Loy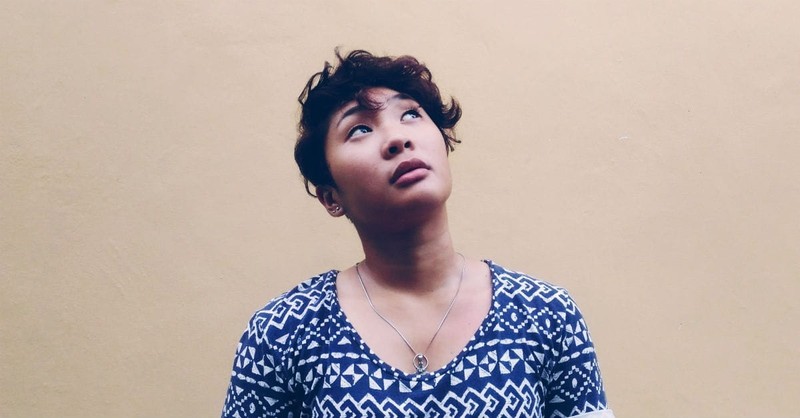 8. Honor Him Because Your Words About Him Matter to God
When a father has failed, it's hard not to share it with others – to let them know what he is like and reveal his true character.
Consider how Noah became drunk and passed out naked inside his tent. When his youngest son Ham witnessed his condition, he came and told his brothers Shem and Japeth what he saw (Genesis 9:22).
Unlike Ham, rather than expose their father's deed, Noah's two older sons took great effort to cover him and not look on his condition (Genesis 9:23). Genesis 9:24 describes how when Noah woke up and learned of Ham's actions, he cursed him.
In today's social climate, talking about a father's questionable behavior or circumstance may not seem like such a terrible thing to do but consider Scripture's warning that, "Cursed is anyone who dishonors their father or mother," (Deuteronomy 27:16).
You don't have to say good things about him that aren't true or pretend like he's perfect (or even nice). But remember that the words you speak about your father matter to God.
Photo Credit: Unsplash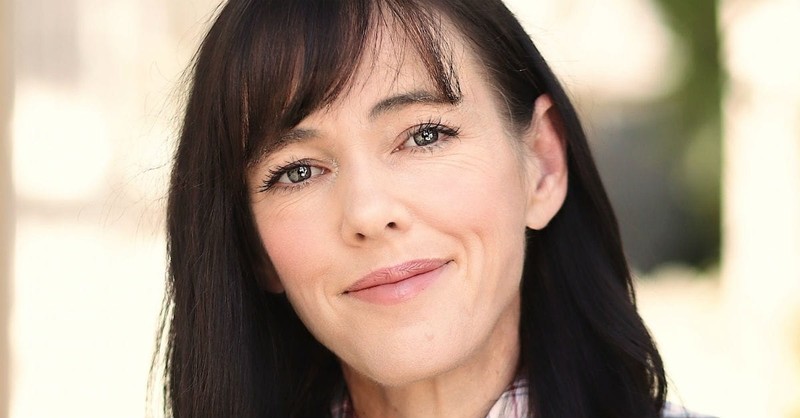 9. Honor Him Because It Pleases God
Leviticus 19:3 states: "Each of you must respect your mother and father" and by doing so, you are pleasing God."
If you're interested in pleasing God, obey His Word (1 John 3:22). To go even further in bringing pleasure to Him, 1 Timothy 5:4 urges you to put your faith into practice by caring for you own family, even to the extent of repaying parents and grandparents, "for this is pleasing to God."
By respecting your father, you're not only pleasing God, but also setting an example for your family, friends, and those around you to follow.
Photo Credit: Unsplash/Sage Kirk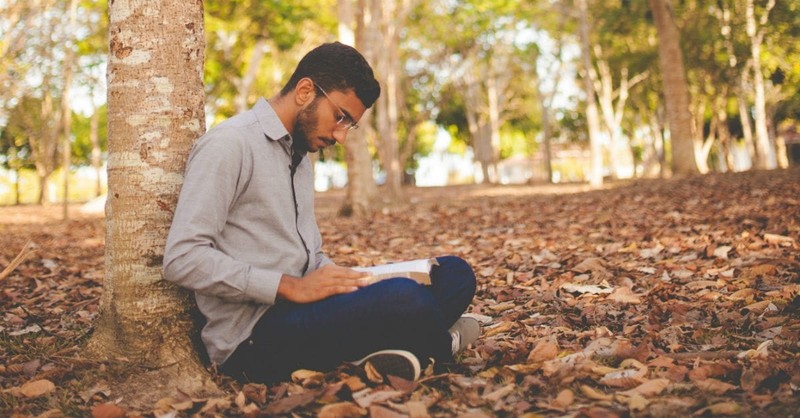 10. Honor Him Because God Hears and Gives Attention to His Prayers for You
God pays attention to a father's prayers concerning his offspring.
Scripture records how "Isaac prayed to the Lord on behalf of his wife, because she was childless. The Lord answered his prayer, and his wife Rebekah became pregnant," Genesis 25:21.
God heard and responded to Isaac's prayers by not just giving him one baby, but by giving him twins!
Because God put your father in a place of authority in your life, He hears and responds to his prayers for you.
Photo Credit: Unsplash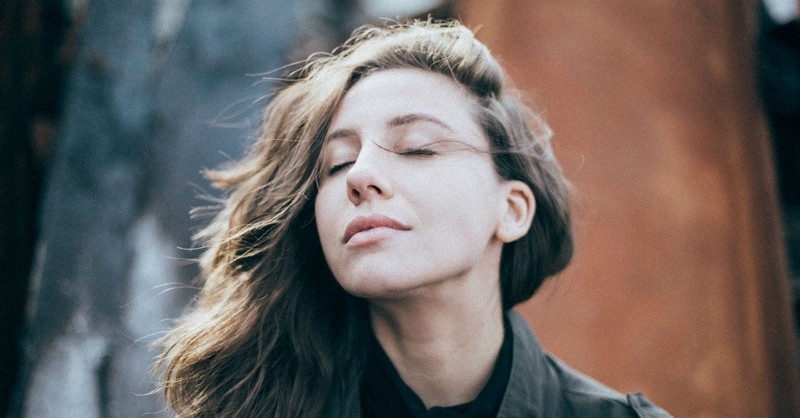 When Honoring Doesn't Come Easy
If you have a wonderful father in your life, honoring him comes easy. But for others, just the mention of showing your father respect may seem like an impossible undertaking for a wounded heart to fulfill.
If so, look to God for His guidance. As 1 Peter 4:19 urges, "So then, those who suffer according to God's will should commit themselves to their faithful Creator and continue to do good."
Luke 6:32-33 reminds us, too, how if you do good or love only those who are good to you or love you, what credit is to you because even sinners do that.
Because this is all much easier to discuss than to live out on a day-to-day basis, take comfort in knowing you can turn to your Heavenly Father (Romans 8:15). He will always be there for you (Hebrews 13:5).
Lynette Kittle is married with four daughters. She enjoys writing about faith, marriage, parenting, relationships, and life. Her writing has been published by Focus on the Family, Decision, Today's Christian Woman, kirkcameron.com, Ungrind.org, and more. She has a M.A. in Communication from Regent University and serves as associate producer for Soul Check TV.
Photo Credit: Unsplash
Originally published Monday, 11 June 2018.
---
---