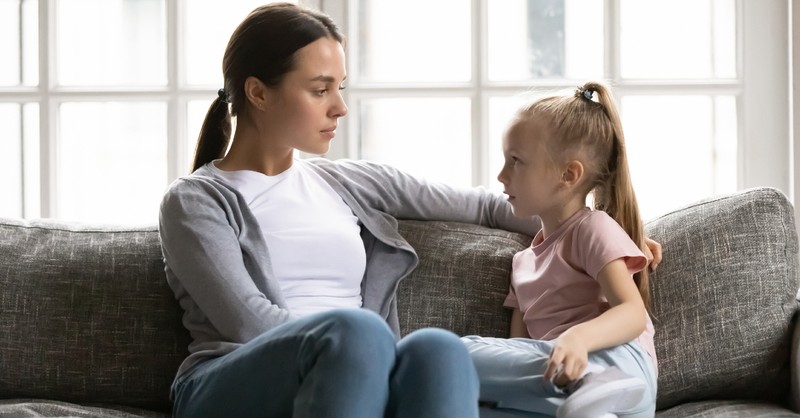 Will My Fears Hurt My Child's Faith?
Jennifer Slattery

JenniferSlatteryLivesOutLoud.com
Most parents know, kids learn as much through observation as through active teaching, if not more. We've probably all watched a child mimic how one parent sits, stands, or walks, or heard them repeat phrases we've spoken word for word. We might celebrate this tendency when modeling loving relationships and a close connection with Christ. But what happens when we routinely battle anxiety? How can we keep our fears from stunting our children's faith?
For those who find that very question overwhelming, take comfort in this: God is more powerful than our biggest parenting fails. He can redeem all things. I've seen Him do this with my daughter, who is now 23. I routinely battle obsessive compulsive disorder (OCD). When she was a child, my condition caused her pain and confusion. But God worked in and through our situation and used my challenges for her good. (Listen to her story on my Faith Over Fear podcast HERE).
God's sovereignty over our mistakes can provide the confidence and assurance we need to train children who seek, love, and trust Christ.
Here are 5 ways we can help counter some of the negative effects our fears might have on our children's faith.
Photo Credit: © Getty Images/fizkes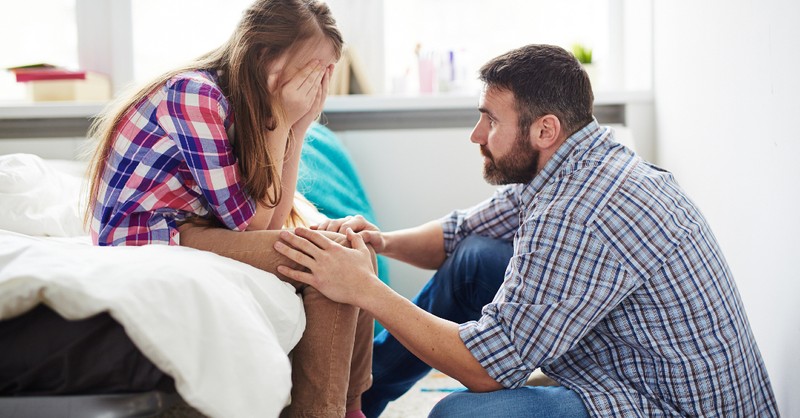 1. Initiate Open Dialogue
When my daughter was young, I didn't understand why certain situations made me feel anxious or that my responses were abnormal. As a result, I didn't talk much about what was going on with me. Other times, knowing my fears were irrational, I kept them to myself. This didn't mean my family wasn't affected, however. They sensed, in my body language, actions, and facial expressions, that something was wrong but lacked the information necessary to process this.
This created an unhealthy dynamic in our home that negatively affected all of our relationships. Luckily, as my self-awareness increased, we were able to talk more openly as a family about my anxiety. This led to ongoing dialogue regarding mental health issues in general. This, in turn, enabled her to come to my husband and I when she later went through a period of anxiety and depression.
While talking honestly about our fears with our kids might feel awkward and even frightening, doing so actually leads to increased freedom and relational intimacy. And this is how God wants us to interact with one another. Ephesians 4:25 states, "Therefore each of you must put off falsehood and speak truthfully to your neighbor, for we are all members of one body."
Obviously, we never want to share anything our children aren't emotionally ready to handle or in a way that would make them feel burdened to care for us. But we should give them enough information to accurately process what their highly-observant minds witness.
Photo Credit: © Getty Images/shironosov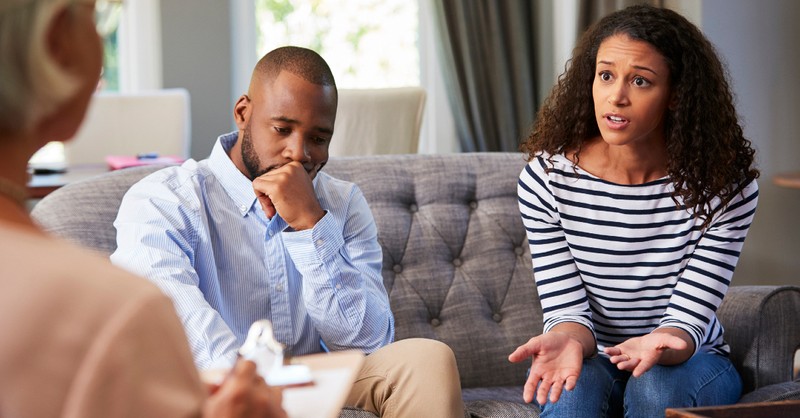 2. Seek Help
When my family and I became aware of my OCD and how it was impacting us all, we sought help. We saw a counselor who helped us understand my challenges and develop healthy ways of dealing with them. Later, in my daughter's college years, once my she was more removed from the situation, she realized she needed to seek counseling on her own.
Initially, this was difficult and frightening for us both. I worried she might determine that I was too messed up and no longer wanted a relationship with me. But while this process involved pain, it also led to what I would now call a very healthy relationship. She was able to find increased healing from wounds my fears had caused and learned how to further "untangle" herself from my OCD. In short, she learned she wasn't the cause of or responsible for my emotions and behavior.
While our society has gotten better, therapy can still carry a stigma in our culture. Some people are afraid they're going to be labeled as "crazy," that their struggles are worse or stranger than everyone else's, or that all therapists "over-diagnose" and over-prescribe. In reality, the mental health industry is no different than any other field, filled with excellent and not so excellent professionals. It might take time to find a counselor that's a good fit and to develop patient-provider trust. As we pray through this process, however, God will help us as He truly does want us to experience healing, growth, and freedom.
Photo Credit: © Getty Images/monkeybusinessimages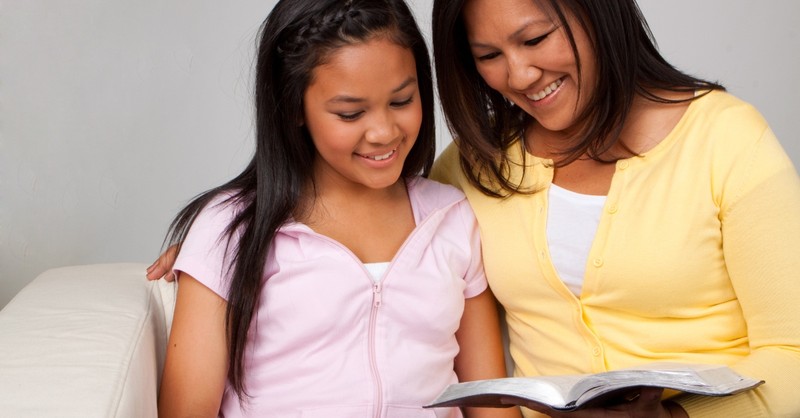 3. Show Your Children How to Process with Faith
I discovered that one of the best ways I could train my daughter to grow in her faith was to demonstrate how I was growing in mine. This meant honestly discussing areas of weakness and spiritual immaturity. I shared my struggle, how I was seeking God regarding it, and the truths He'd showed me. This modeled what it looked like to have a "living faith," one that extends beyond Sunday mornings to our day-to-day lives. It also showed her how to lean on God in moments of weakness.
When she was in high school, I initiated what I would term a "team-mentality" approach, especially when it appeared she and I shared a similar struggle. I would say something like, "I'm trying to do better about trusting God in this area and am praying for His help. Can we work on this together? Hold one another accountable?" This encouraged biblical conversations related to our respective challenges and fears and taught her to find comfort and strength in Scripture.
Listen to episodes one and fifteen of my Faith Over Fear podcast to learn how to fight your fears with truth.
Photo Credit: © Getty Images/digitalskillet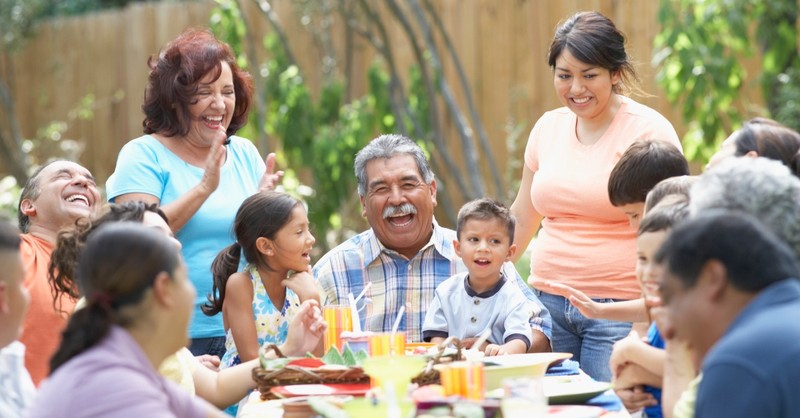 4. Widen your circle.
Parenting is a much too difficult and important job for any of us to attempt the journey alone. Throughout my daughter's life, our family remained closely connected with a faith community. As a result, she interacted with many other families. This helped her realize that we all have challenges, but it also helped her put ours in perspective. Therefore, my fear didn't become normative, something to expect or adopt. Rather, it was my unique weakness as an equally flawed human in need of grace.
Plus, when I became sick, and we all felt the weight and uncertainty of my illness, she had a support system to turn to. During that time, she wasn't always comfortable speaking openly with me and my husband, for fear of adding to our burden. However, she still needed responsible, wise adults who would listen, encourage her, and speak biblical truth into her life. Thankfully, our church connections provided that for her.
Photo Credit: © Getty Images/Jack Hollingsworth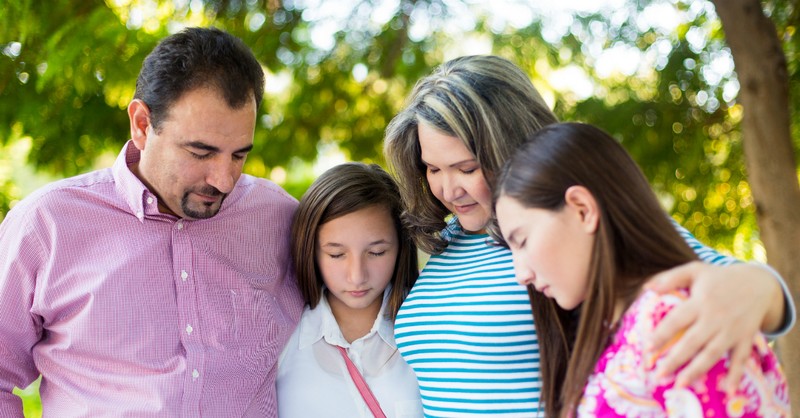 5. Pray
If we struggle with fear, our children probably will as well. First, this world can be a frightening place. Plus, studies indicate anxiety disorders can be genetically inherited. Therefore, it's likely our kids will have times when their fears lead to doubts related to faith. Through prayer, we can ask God to answer our children's questions with truth and deepen their faith with an ever-growing trust in Him.
Prayer might feel like a passive act with little effect, but Scripture indicates it's perhaps the most powerful response we can take. As James 5:16 states, "The prayer of a righteous person is powerful and effective," and if you belong to Jesus, you are righteous in Him. Therefore, your prayers have the power to change lives, your children's included.
Our fears will affect our children, but they needn't paralyze them. In fact, when we talk openly, seek help from a mental health professional, demonstrate how to process fears with faith, remain connected to a Christ-centered community, and commit to praying for our child, with Christ, we can anchor them to a faith that stands. A faith able to withstand their greatest fears.
Photo Credit: © Getty Images/Aldomurillo
---
---