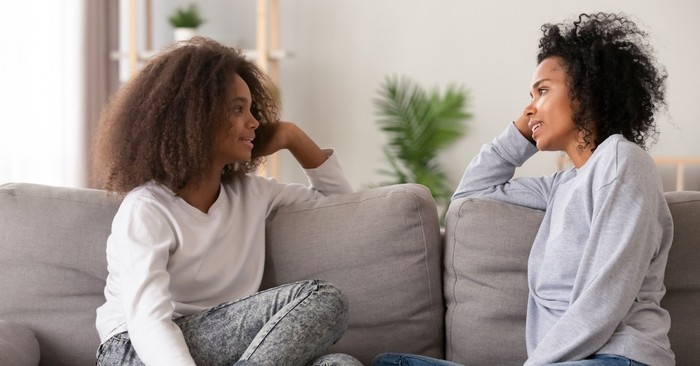 [This] time together can allow for discussions you otherwise might not have with her. By letting your guard down she sees a side of you that allows her to share her heart, and the best part is that it invites God into your conversations.
It was the year before my oldest went into high school when I finally realized it was time. We needed a get-away, just the two of us. Yes, I know what you're thinking… getting away as a family is hard enough, so how do you plan for a one-on-one trip, especially with a teen who may not seem too keen on the idea of being alone with her mother? But, here is the thing–when you realize you only have a few summers left with your daughter, that's when it hits you and your heart says, "time is of the essence." Besides, it's a fun way to bond with her in a special way in the midst of those challenging years.
As a mom of two teen daughters, I get the challenges and complexity of this relationship. The highs and lows. The hope and heartbreak. The way they pull away trying to become a version of themselves apart from you. These years can bring on so many challenges and can bring a mother to her knees–literally. Which is why we must foster the connection with them at all costs. Even when it's hard, let's make our daughters stronger by leaning in a little closer and letting them know we are their biggest fans and look forward to spending time with just them!
So, are you ready? Get ready to start making memories!
3 Reasons to Take a Trip with Your Teen
Besides the obvious reasons to take a trip with your teen to bond and spend time together, striving to get away from the distractions and hustle-bustle of life, it's also the perfect opportunity to have heart-to-heart conversations. Equip them subtlety with Truth, preparing them for their next phase of life, all while surrounding these lessons in fun and laughter. Here are three other benefits to taking that trip with your sweet girl:
1. It can grow you closer together and closer to Christ. The time together can allow for discussions you otherwise might not have with her. By letting your guard down she sees a side of you that allows her to share her heart, and the best part is that it invites God into your conversations.
2. It's actually good for your health. Research shows a mother-daughter trip can actually decrease stress and improve your overall health. That's a win-win!
3. It will be a memory she will forever cherish. As she grows older, she will remember the trip you took to make her feel special and how she connected with you.
3 Things to Consider When Booking a Trip
Time, budget, and place. Those are the basic things we all think about when planning a trip, right? While you should definitely consider how much time you can spend away, your budget, and where you want to actually go, there are a few other things to consider. Think about if you want this to be more of a surprise trip or a trip that she can plan with you. Then create a bucket list of items you want to do together and have her look into places and things to do while you are there to draw in her interest. Planning can prove difficult when you have events and other schedules to work around, but it is worth it, so don't give up! Three other things to consider when booking a trip include:
1. Does it have attractions that will meet the need of you and your daughter? Do you want a quiet place, something livelier, or maybe a mix of both?
2. Are there days of the week that are better than others to travel to this place? Also, think about days that are better for her and her schedule.
3. Keep budget in mind so it doesn't distract you from having fun. Pay for the big items such as hotels and attractions up front so you don't have to stress about it while you are together. Also, book things in advance so you know it is all set when you arrive.
3 Special Ways to Bring on the Memories
There is something simply special about taking a trip with your daughter. But in order to make the most of your time, boundaries should be set up ahead of time so you can seize the moments and make them memorable. When traveling with your sweet teen, here are some ways to bring on the memories and put away the distractions and other things that can conjure up discord or disagreements:
1. Limit use on your phones. Without taking it completely away (which could cause friction), ask that she use it to take pictures or during a certain downtime. Then you also do the same.
2. Think of taking her to a special dinner or local event that will allow you to really open up and make way for the opportunity to have a heart-to-heart. You may even want to give her a special gift to symbolize the special moment and something that will remind her of your time together.
3. Snap lots and lots of pictures and make a fun scrapbook together afterward. This is another way for her to look back and recall the good times you shared.
6 Mother/Daughter Trip Ideas
1. Visit a charming new city. Is there a city your teen would like to visit? Maybe a charming little town nearby that would make a great place to create memories? It can be fun to research new places together, and once you settle on the city to visit, look into fun things to do together.
2. Go to the beach. If you live near a body of water, this can be an easy weekend retreat. Teens tend to love water and most activities that surround it, from jet skiing to parasailing. If you want something a little more laid back, then plop down with your favorite book and soak up some vitamin D. It also makes way for great conversations.
3. Have a staycation. If you need something a little more budget-friendly, check out websites that offer discounts or have special offers like Groupon. Then book a hotel and look into the local sights. Some art galleries and museums have discounted rates or offer specials on designated days. You can also pack a picnic and visit a local park. There is always fun to be had in the simple places.
4. Be Adventurous. If you have an adventurous teen, take her on a hike or hit up a theme park and go wild on some roller coasters. Try ziplining, kayaking, or horseback riding. Just let her see your adventurous side! Trust me, it's a great way to bond and earn her respect, too.
5. Have a spa day. There is nothing like being pampered. Some places even offer mother/daughter spa packages. See what the incentives are and what the packages include, then ask your daughter if that idea sounds like something she would want to savor.
6. Check out a college town. In all honestly, this one gets me a little misty-eyed. I know this day is coming. I know my daughter will ask to visit colleges, but this momma isn't ready yet. But, if there is a college that has been laid on your teen daughter's heart, take a trip to the college town and go check it out. She might discover it's just like she always dreamed it would be, or it doesn't quite meet her expectations.
In closing, I will leave you with this–a mother/daughter trip may be just what you need to rekindle a relationship or start a fire in one that may be fizzling out or under distress. A mother/daughter trip may be just what you need to hold on to when you are apart, and the memories are there to keep you going until you meet again. Fairly soon, your daughter will venture off into this world and begin exploring who she is, striving to make an impact; may the sweet memories you shared together be something that keeps her going strong.
Photo Credit: ©Getty Images/fizkes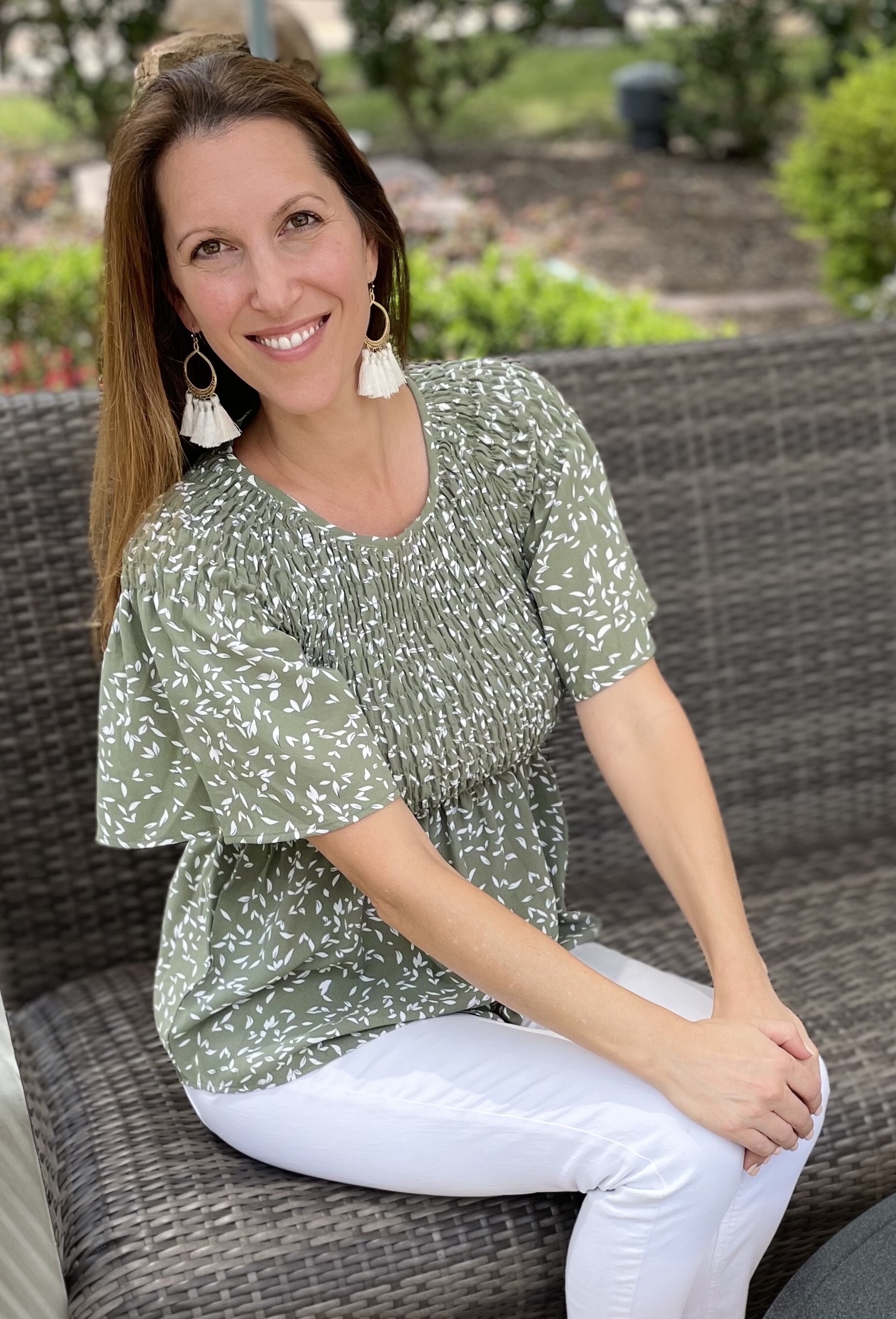 Alicia Searl is a devotional author, blogger, and speaker that is passionate about pouring out her heart and pointing ladies of all ages back to Jesus. She has an education background and master's in literacy. Her favorite people call her Mom, which is why much of her time is spent cheering them on at a softball game or dance class. She is married to her heartthrob (a tall, spiky-haired blond) who can whip up a mean latte. She sips that goodness while writing her heart on a page while her puppy licks her feet. Visit her website at aliciasearl.com and connect with her on Instagram and Facebook.
---
---