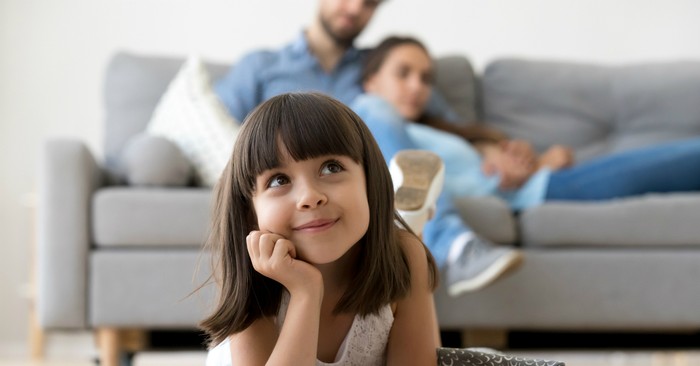 I can think of no better parenting outcome than seeing my children as established difference-makers who are happy and secure. I want my boys to love, be loved, and thrive as men of faith. When we surrender our plans to the Lord and trust his direction, we make way for his blessing.
Living our life purpose, or God's plan for our life, is not a trivial pursuit. It's living the life our heart beats for. It's living the life destined for us by our Creator. Discerning and surrendering to it will unlock some of the richest fulfillment we can find on Earth; that's the power of living in sync with our Creator. Yet, while spiritual principles are often simple, living them is not so easy.
Give Your Children the Best Gift
As I wrote my new book, I was mindful of the fact that living our purpose is a privilege. Everyone will face obstacles along the way, such as challenging finances, finding the right opportunities, filtering other people's opinions, and getting the training we need. While most obstacles are surmountable through faith, time, skill, and determination, some are not. That's why I'm donating twenty-percent of the proceeds of my book to the Christian non-profit World Vision. That's also why equipping our children with the privilege of living their purpose is one of the best gifts we can give as parents.
Scripture affirms the importance of purpose by describing a Creator who crafts each of us with intention. Psalm 139, verses 13 and 16, reads, "For you created my inmost being; you knit me together in my mother's womb…Your eyes saw my unformed body; all the days ordained for me were written in your book before one of them came to be." That intention is later echoed and connected directly to our purpose in Ephesians 2:10, "For we are God's handiwork, created in Christ Jesus to do good works, which God prepared in advance for us to do." While God's plan for everyone is different, the path toward fulfillment has common benchmarks or steps.
Photo Credit: Getty Images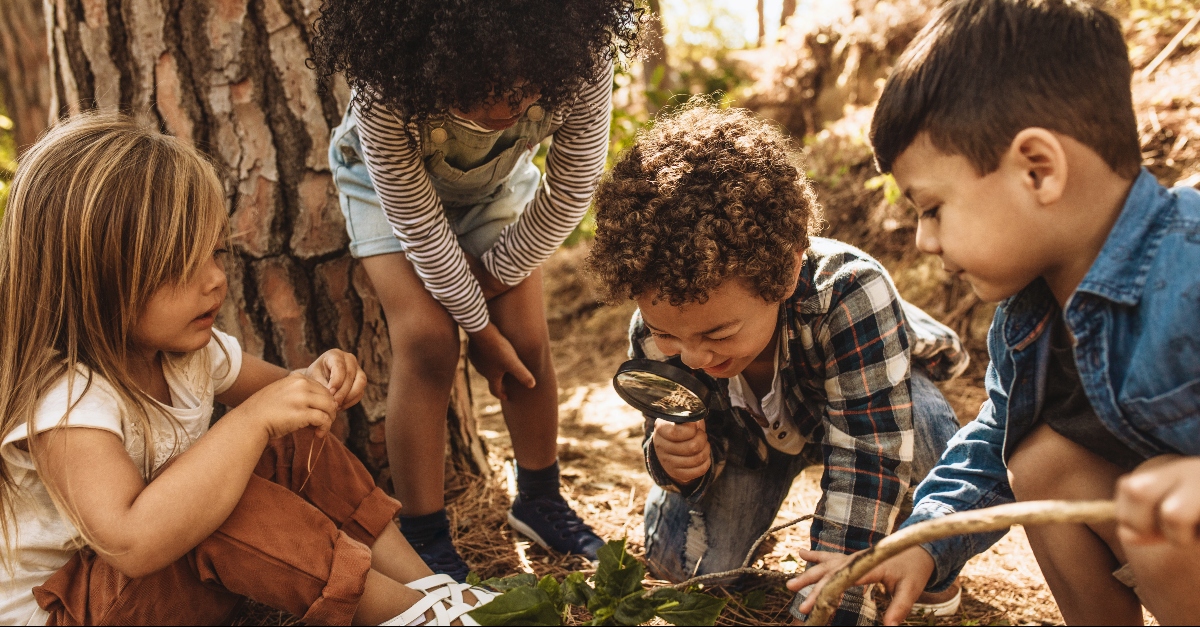 Look for God's Fingerprints in Your Children's Lives
My book divides life purpose into the six steps of longing, surrender, an inventory of strengths, risk, persistence, and joy. The first step of longing is a signal that there's something missing, that God has destined us for more. Author Parker Palmer found his longing to be so powerful that it launched him into full-blown depression. Other health ailments can sometimes manifest themselves in our longings too. One thing that helped Parker Palmer identify his purpose and find healing was to rediscover his early tendencies. The sheer innocence of childhood often reveals powerful traces of our future selves. These are God's fingerprints.
We as parents, teachers, or caregivers often have firsthand glimpses of these fingerprints or early tendencies. For example, my husband and I wonder if our second son will become an engineer. Since he was two, he has been fascinated with plugs and circuitry. He enjoys plugging things in to form apparatuses and explaining the function of his inventions. Naturally, this activity gave my husband and I pause—we wanted him to be safe! As we investigated, however, we found alternatives such as battery-powered circuits that snap together and those that conduct small currents through dough. His love for engineering has only continued to develop as a robot-building, wood-working, Lego-designing grade-schooler. He would quietly and happily build for hours; he's naturally refining a strength that I suspect God will use.
Paying attention to early clues and giving our children appropriate resources to explore their inclinations is a sacred role of parenting. I once heard Mark and Jan Foreman speak, a couple whose children formed the popular band Switchfoot. They likened Christian parenting to archeology. They described how they observed their children for God-given tendencies and tried to fan them in a Christ-like way, rather than impose their own vision upon them. What a gift to children, and how their own have soared!
Usher in God's Blessing for Your Kids
I can think of no better parenting outcome than seeing my children as established difference-makers who are happy and secure. I want my boys to love, be loved, and thrive as men of faith. The reality is that gifting our children with the ability to pursue their purpose is the best possible determining factor toward that goal. People who are passionate about what they do are more motivated and successful. Also, drawing close to God to discover and live their God-given purpose will open a pathway for all of God's blessings in their life. We can help encourage that outcome as parents along the way.
Scripture affirms, "Blessed are those who fear the Lord, who find great delight in his commands. Their children will be mighty in the land; the generation of the upright will be blessed" (Psalm 112:1–2). Notice how the genesis of blessing is the Lord's instruction—both for us and our children. When we surrender our plans to the Lord and trust his direction, we make way for his blessing. Proverbs 3:5–6 reads, "Trust in the Lord with all your heart and lean not on your own understanding; in all your ways submit to him, and he will make your paths straight." It is our submission to God that invites God to act and ushers in his best.
There's a special feeling we experience that's reflective of God's best when we live our purpose. It's associated with the sixth step called "joy" in my book. I like to describe it using electricity as a metaphor: It's living like a current is flowing through us. We have a natural energy that comes from doing what we were made to do. It flows from God's Spirit through us and out to others as we make an impact precisely as God has intended just for us. Further, this energy is renewable. As we stay connected to our Source, God will continue to empower us. Our life, therefore, shows circuit-like harmony and flow, and it feels good! In effect, God designed us in such a way that our obedience will elicit our greatest joy. That's an invitation worth accepting for ourselves and our children.
If you'd like help discerning your life purpose or want to equip someone you love, check out my new book, How to Live Your Life Purpose: The Six-Step Journey to God's Best—excerpts of my book have been reprinted here with permission.
Photo Credit: © iStock/Getty Images Plus/jacoblund
---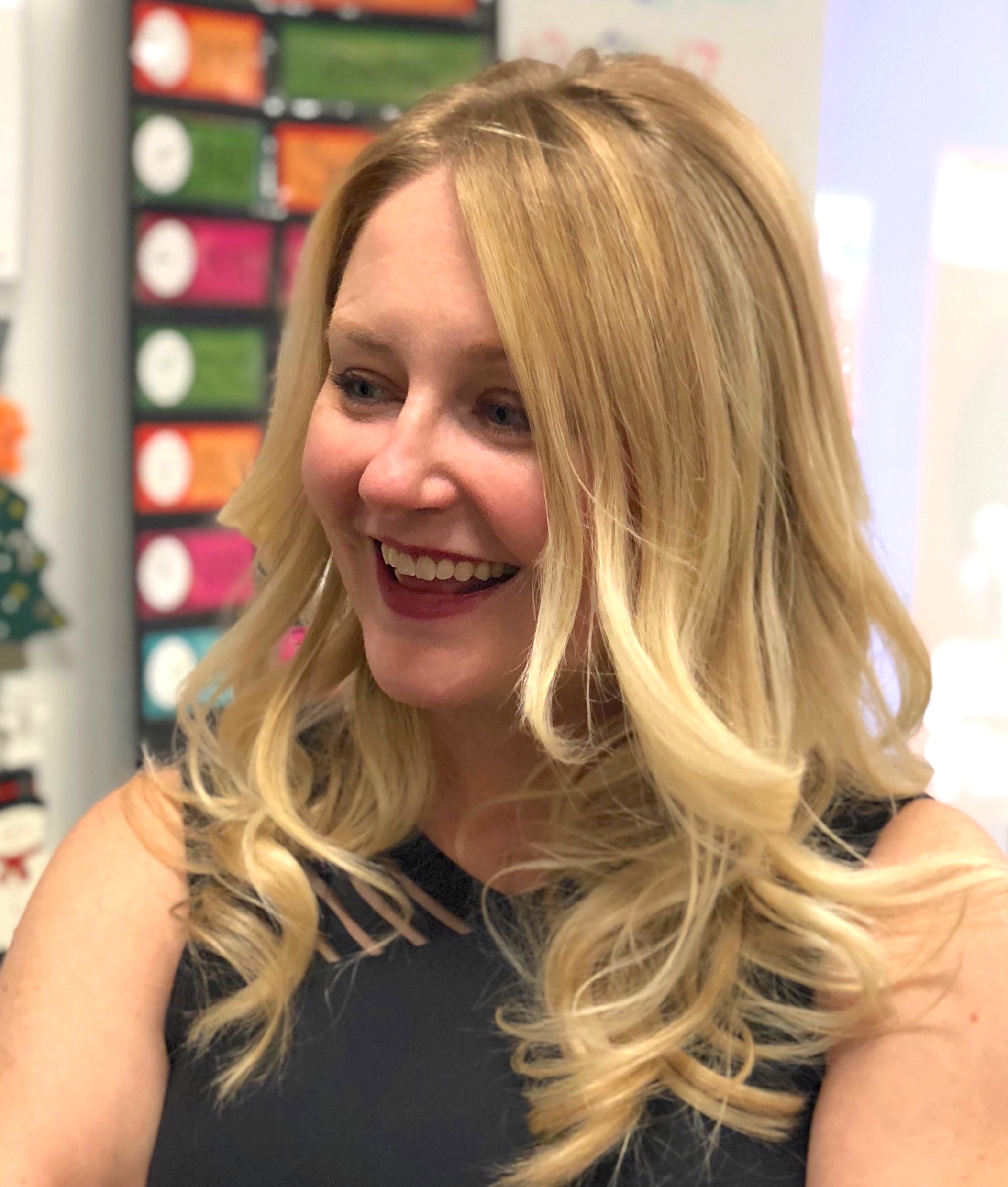 Rev. Noelle Kirchner, M.Div., believes we don't have to live with full schedules and thin souls. A busy mom of three boys, she is a graduate of Northwestern University and Princeton Seminary and an ordained Presbyterian minister who has served in churches for over ten years. She has written for places like the TODAY Show Parenting Team, Huff Post Parents, Crosswalk, iBelieve, and (in)courage. Her faith and family cable television show, "Chaos to Calm," features parenting hot topics and has hosted four New York Times bestselling authors and two Emmy Award-winning journalists. Watch her episodes or sermons and sign up for her free devotional e-book by visiting her website, noellekirchner.com. You can connect with her on social media (Twitter, Instagram, and Facebook) and also check out her book, How to Live Your Life Purpose: The Six-Step Journey to God's Best, that launched as a #1 New Release on Amazon and includes end-of-chapter Bible studies.
---
Want more interaction with the women of iBelieve? Join our fans, writers, and editors at the iBelieve Facebook group, Together in Faith, for more videos, stories, testimonies, prayers and more. Visit here to join the community!
---
---