I most often prefer to shop alone knowing I can complete my task quicker without the kids requesting items to purchase, needing bathroom visits, or simply letting them bag and weigh the produce on the scales.
Grocery shopping isn't the only adventure that takes longer with children. Simply getting in and out of the car can be tricky too. My kids pause to smell the flowers and often pick a few for me as well. They linger on the way to the car to watch snails play in the dew after the rain. My two are still at the age where they usually say hi to the neighbors and visiting with them as they ask questions about the events of their day.
In general, kids ask more questions, wonder at what they see, and investigate nearly everything that interests them as soon as they see it. Even if they are not at the age where they are talking and walking, it takes longer to get the diaper bag packed and their little wiggly bodies into their car seat, out of the car seat, into the grocery cart and down the aisle—not forgetting to throw in a few trips to the bathroom everywhere we go.
In short, kids soak up life and in the process eat away at the time ticking by on our clocks. Our kids slow us down. In fact, the younger the child, the slower our pace becomes. But wait, that's a good thing!
Why? Why is a slower pace better than a rapid fire routine? Why is it better to mosey to the car instead of militarily filing in? Why is a long bath of playtime better than a quick shower to check off the list that, indeed, the kids have been bathed today?
Slowing is savoring the moment and recognizing the work of the Savior.
When my children pause mid-walkway to admire a snail, there are staring in wonder at one of God's creations. They are recognizing the beauty around them and investigating the fingerprints of God.
When my children say hi to the neighbors and pause to talk with them, even if they saw them that morning already, they are investing in community.
When my children notice a newly blooming flower bush, they are studying the faithfulness of God or thinking of others as they pick one to share with me or a friend. They are learning to put others first and treat people the way they want to be treated.
How like God…how like Jesus children can be.
The faith of a child is imperative, the Bible teaches, to entering the Kingdom of Heaven. Welcoming the questioning, communicative, clamor of children and babes was part of Jesus' calling and mission, not a distractor from saving mankind. In fact, Jesus, in the Sermon on the Mount, instructs the listeners to consider the birds and the flowers to be reminded of God's faithfulness for provision:
Look at the birds of the air: they neither sow nor reap nor gather into barns, and yet your heavenly Father feeds them. Are you not of more value than they?
And why are you anxious about clothing? Consider the lilies of the field, how they grow: they neither toil nor spin, yet I tell you, even Solomon in all his glory was not arrayed like one of these.
(Matthew 6:26, 28, ESV, emphasis mine)
Children observe instinctively the nature-based workings of God, while it is their parents who must purpose to pause and praise.
Consider a child on the seashore—she doesn't need to be told to search for shells, marvel at waves, or sit in the sand sifting it through her fingers. Children will stop in the beach parking lot to investigate a sun-bleached shell when there awaits an ocean full of wonder once they make it to the shore. Conversely, many parents will pass that same shell in a rush to the next best thing and we will chide them, "Come on, let's go, there are plenty more shells at the shore." Instead, if we pause and stoop down with them, we will see what learning looks like from their perspective and take a moment to make a memory.
We rush and rush and hush and hush our children chasing the next checkmark on our list or making it to the next event, when in fact we should follow their lead. Children are far better with marveling at the workings of our bodies, creation, and all things good, true, and beautiful. Marvel can lead to His Majesty made known if we will only linger.
It will often take more time – it will certainly mean fewer appointments on the calendar – purposing to head out the door a few minutes earlier or to sit on the floor a little longer. But when we slow down to meet our children's pace, it may lead us to becoming more kingdom-minded as parents. When we stop to share in each of these moments with our children, we slow down our productivity in the short-term, but we will make memories and investments for eternity.
You shall therefore lay up these words of mine in your heart and in your soul, and you shall bind them as a sign on your hand, and they shall be as frontlets between your eyes. You shall teach them to your children, talking of them when you are sitting in your house, and when you are walking by the way, and when you lie down, and when you rise (Deuteronomy 11:18-19).
"People grow close not through monitoring one another's behavior but by working together, playing together, talking together, celebrating together, weeping together. Relationships develop when people are there for each other– and that's as true for parents and children as it is for anyone else" (The Mission of Motherhood, by Sally Clarkson).
As we journey with our children, may we aim to journey more often at a slower pace and with a purpose to not only see with them, but also to show them where God's glory dwells.
Related Video: How to Reclaim Time for You in the Midst of the Busy
iBelieve.com: How to Reclaim Time for You in the Midst of the Busy - Jessica Turner from ibelievedotcom on GodTube.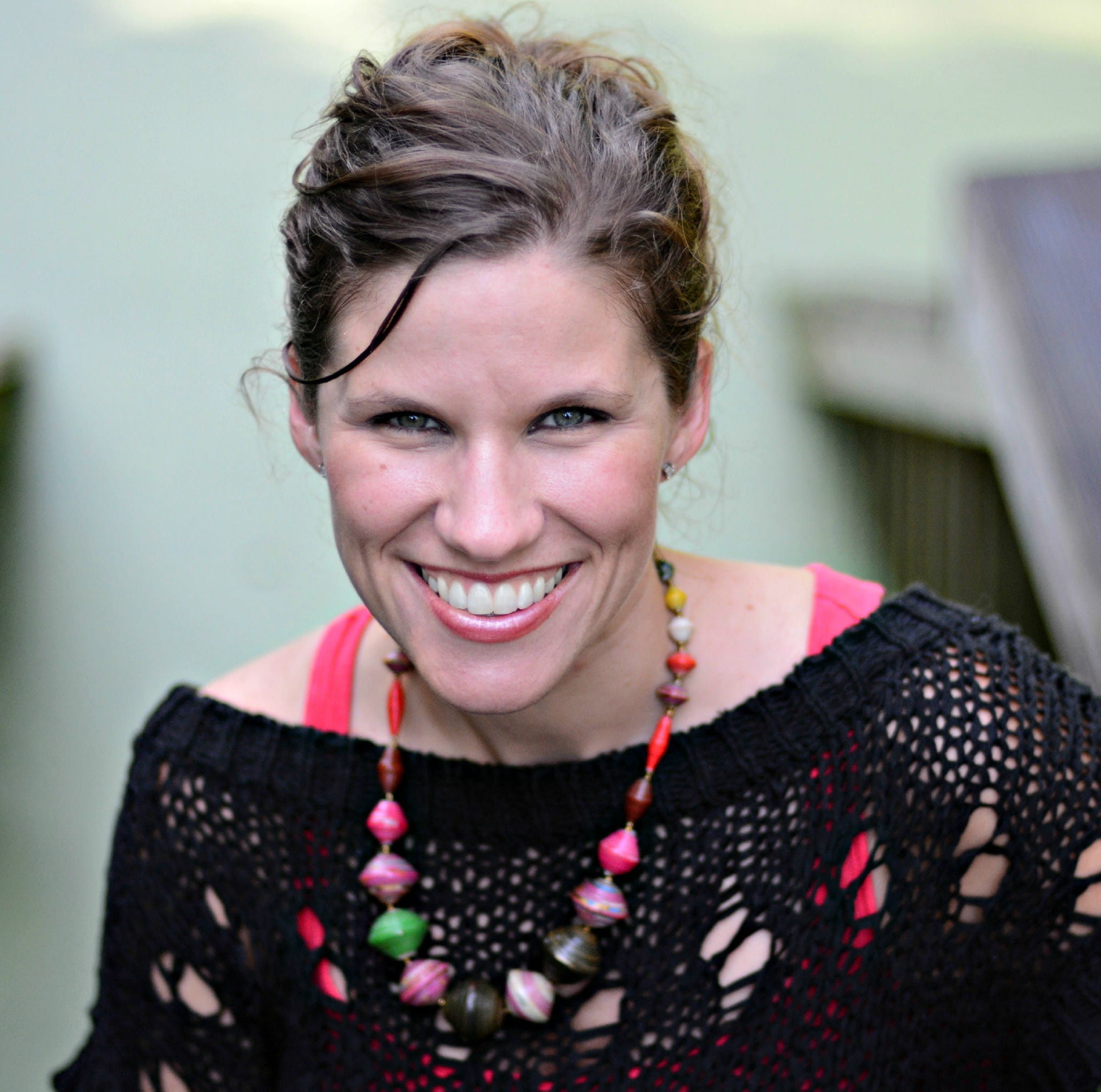 Brooke Cooney is a pastor's wife, mother of two, and foster-mom of one. To capture the eternal in the everyday, she blogs about family, faith, and lessons along the journey at ThisTemporaryHome.com.