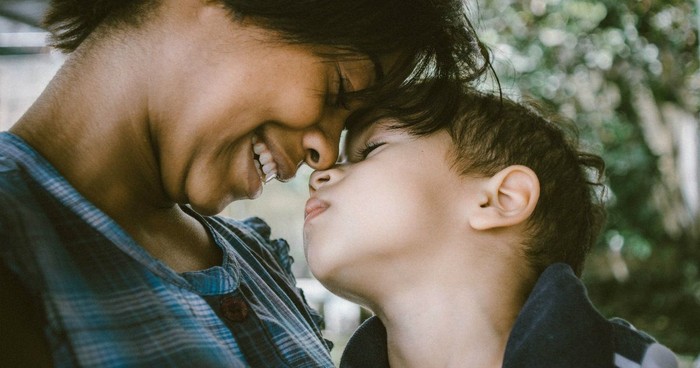 No matter what stage of motherhood you find yourself in, raising children can be exhausting work. Thankfully, God's grace is sufficient for each day. Here are a few ways that God's grace has surprised and delighted me as a mom.
I see you, mama. I see you on the hard days, when you're barely keeping it together, worrying about behavioral issues and questioning your disciplinary tactics… not to mention wondering if you'll ever sleep through the night again!
I see you on the good days, too, when you're fully caffeinated and patient, and your eyes shine with joy as you join your kids in their world of make-believe.
Whether you're snuggling a newborn, trying to catch a runner or hugging an eye-rolling teenager, you know that motherhood is both exhilarating and exhausting. Your brain is fuzzier, your schedule is suddenly overtaken by the needs and activities of tiny humans and you can no longer take a phone call without praying that everyone around you will please be quiet.
God's Grace for the Constant Choices
So far, the hardest thing about motherhood for me has been the constant choices. With every yes you make, you're saying no to something else. An obvious choice for moms of younger kids is between napping when they nap, or accomplishing chores or work tasks. But there were some choices I didn't anticipate. With every evening work event I say yes to, I say no to putting my daughter to bed. When I say yes to filling my day with errands and play dates, I say no to having energy to do housework. When I say yes to filling my day with housework, I say no to being present for my daughter.
It's maddening, right?! I'll tell you right now that I don't have all the answers. But, I do know how to free myself of guilt and anxiety, and it's something you can access, too — it's called grace. Grace is a FREE gift from God.
"For it is by grace you have been saved, through faith—and this is not from yourselves, it is the gift of God— not by works, so that no one can boast." Ephesians 2:8-9
We face many changes and challenges when we become mothers, but one things doesn't change — our access to God's grace. Here are some ways I've felt His grace in my life:
God's Grace for When Fellowship with Oher Believers Looks Different
Before our daughter, I taught Sunday School and was in a women's Bible study, and my husband and I attend a Bible study together. For most of our daughter's first year, our church attendance was spotty and we had to quit our Bible study because it started too late in the evening. After months of crying over a lack of consistent fellowship, I found a women's group that met on one of my two days off work. But guess what? Saying yes to that study meant saying no to time with my daughter (after losing two babies, I'm soaking in every minute I can with my sweet miracle girl).
God's grace in this: God's love for me is not dependent on my church attendance or my ability to help with Vacation Bible School. His love is unconditional.
"This is how God showed his love among us: He sent his one and only Son into the world that we might live through him. This is love: not that we loved God, but that he loved us and sent his Son as an atoning sacrifice for our sins." 1 John 4:9-10 (emphasis added by author)
Then, out of nowhere, a friend asked if I'd like to do a Bible study with her and a mutual friends of ours. They were willing to meet at my house after my daughter went to bed, and I didn't have to clean OR cook! God knew that I was not only craving deep spiritual conversations but also deeper relationships with these two women. How gracious is He?!
God's Grace for When Comparison and Self-Doubt Threaten to Steal My Joy
My sister manages to keep her house clean with four kids, and I only have one! What's wrong with me?

My friend owns a successful business and manages to exercise, go on date nights, cook for her family and be a fun mom! I envy her glamorous-seeming life.

I wonder if my mom is disappointed by how messy my house is every time she visits.

I didn't mean to snap at my family — I'm just so exhausted! I'm a bad mom.
Mamas, how many times have you heard similar lies run through your head?
God's grace in this: God doesn't look at you and see piles of laundry or unwashed hair. He looks at you with love and patience. You are a daughter of the King!
"For we do not have a high priest who is unable to empathize with our weaknesses, but we have one who has been tempted in every way, just as we are—yet he did not sin. Let us then approach God's throne of grace with confidence, so that we may receive mercy and find grace to help us in our time of need." Hebrews 4:15-16
God's Grace for When I Need a Reminder that I Am Not Alone in My Struggles
It's easy to get caught so caught up in the needs of our children and the demands of housekeeping that we forget how much our souls crave connection. For me, working part time and having a husband who works evenings and weekends has made it especially tough to plan get-togethers with my friends. Because of this, I can feel disconnected from "my village" and feel alone in my struggles as a wife and mom.
God's grace in this: Perhaps the most prevalent way I've felt God's grace as a mother has been through the encouragement I've received from friends and family. God knows my heart is comforted through sympathetic texts from fellow mom friends, and that my spirits are lifted when my husband tells me I'm a good mother. Paul gives us a wonderful example of what encouragement looks like in Philippians.
"I thank my God every time I remember you. In all my prayers for all of you, I always pray with joy because of your partnership in the gospel from the first day until now, being confident of this, that he who began a good work in you will carry it on to completion until the day of Christ Jesus. It is right for me to feel this way about all of you, since I have you in my heart and, whether I am in chains or defending and confirming the gospel, all of you share in God's grace with me." Philippians 1:3-7
What are some ways you have experienced God's grace lately?
Image Credit: Unsplash.com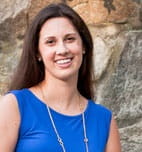 Laura Rennie lives in Maryland with her husband and daughter. She loves reading, writing and playing word games. Her greatest desire is to share Jesus through her words and actions as she learns how to be a better wife, mom, daughter, sister and friend. She blogs at laurarennieinteriors.com. 
---
---