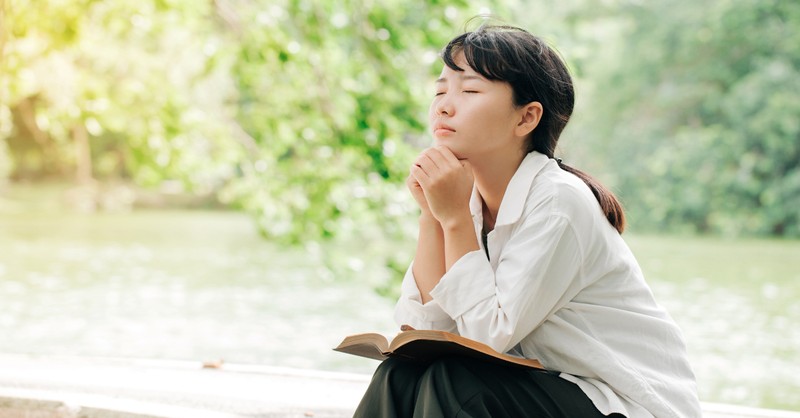 6 Ways to Teach your Kids to Have Quiet Time
Michelle Rabon

iBelieve Contributor
As believers we are to raise our children to walk with Christ. We do that by teaching them the things of God. The best place we can start on this mission is by teaching our children how to have a quiet time with God each day.
When someone talks about ministry we immediately look to the Pastor, or the Bible study teacher. We don't think of ourselves in our mundane lives doing the work of ministry.
The truth is that we are all called to the work of the gospel.
It doesn't mean you need to become a Pastor or be afraid to stand before a crowd, all we have to do is look at who is sitting at our kitchen tables. The small people we chauffeur around are our mission field.
The greatest ministry mission you will face are the children who call you "mom."
Our job is laid out in Scripture:
"Fathers, do not exasperate your children; instead, bring them up in the training and instruction of the Lord." (Ephesians 6:4)
"Start your children off on the way they should go, and even when they are old they will not turn from it." (Proverbs 22:6)
"Children are a heritage from the LORD, offspring a reward from him. Like arrows in the hands of a warrior are children born in one's youth. Blessed is the man whose quiver is full of them. They will not be put to shame when they contend with their opponents in court." (Psalm 127:3-5)
"These commandments that I give you today are to be on your hearts. Impress them on your children. Talk about them when you sit at home and when you walk along the road, when you lie down and when you get up. Tie them as symbols on your hands and bind them on your foreheads. Write them on the doorframes of your houses and your gates." (Deuteronomy 6:6-9)
Our mission is clear, as believers we are to raise our children to walk with Christ. We do that by teaching them the things of God. That happens when we open the word of God with them, when we point them to the gospel in how we live, and lead by example in our habits.
We are up to the task because we are equipped in Christ.
Photo Credit: © Getty Images/monkeybusinessimages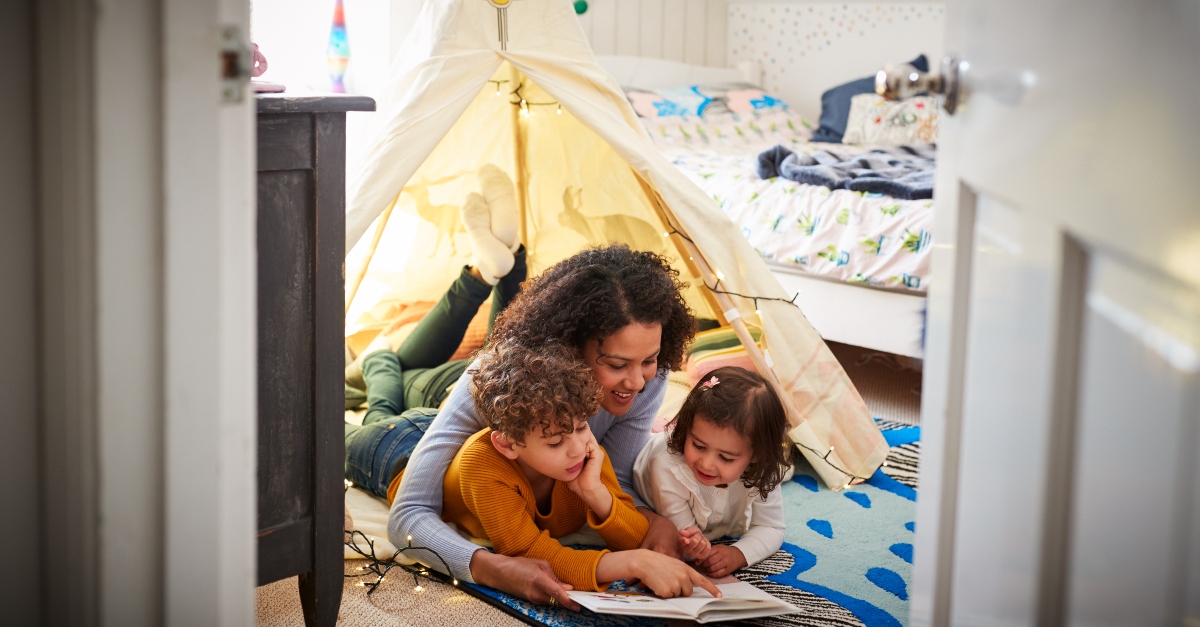 What Do Children Need to Know about Spending Time with God?
The best place we can start on this mission is by teaching our children how to have a quiet time with God each day. It's a simple step but it's one that can be a challenge even for us as parents. We want to teach them how to be in the Word from a young age, that they may be equipped with truth for all of their days.
So how do we do that? Here are eight things to help your child understand as you help them desire to spend time with God and His Word every day.
1. Jesus Is of Greatest Value
Pointing our children to Christ is the greatest gift we can give. When we teach them about Him, and value Him in our homes, they will learn from a young age how precious Jesus is. How valuable Christ is to us will be evident in how we live our lives. Our children will see it in our words, actions, and reactions. Helping them engage with God in their quiet time, believe it or not starts with how we live.
2. Giving Our First and Best
As we teach them to sit down with their Bibles each day, we must remind them that God should always get our first and best. I teach my children to do this by having them open their Bibles right after breakfast. They have filled their bellies, now they can fill up their souls before they start the day. The first fruits of our days are an offering to God.
3. Prayer Is Our Lifeline
As part of the process of teaching our children to have a quiet time we have to teach them that prayer is our life line. It keeps us connected to the Father and it is how we ask for the Holy Spirit's help and teaching. Prayer should be our first stop when we sit down to read our Bibles. Each morning when we sit down together for quiet time I have them write three things they want to thank God for, three things about His character that lead them to love Him, and three things they are specifically praying about in their lives or for others. This helps them give focus and worship to their time of prayer.
4. The Word is Profitable
One of the first verses we teach our children is 2 Timothy 3:16-17: "All Scripture is breathed out by God and profitable for teaching, for reproof, for correction, and for training in righteousness, that the man of God may be complete, equipped for every good work." It is not merely a good book, it is the very thing that we need for life and godliness. It is the sacred truth in our hands, the very words of God poured out for us. Part of teaching our kids to have a quiet time is helping them see that the Bible is the place they can bring their cares and questions.
5. It Matters for Eternity
Faith comes from hearing, and hearing through the word of Christ" (Romans 10:17). If we long for our children to walk in truth, how will they walk in truth? By reading truth. When they read their passage, I have them answer three questions; what did the passage say? What did it teach you about God? How should this change how you live? These questions keep them focused on the big picture as they read.
6. The Bible You Read Is the Best Bible
Give them a Bible translation they can read, one that is simple. For younger children you can opt for the New Living Translation, The Story book Bible, or Kaleidoscope readers. Older children can use the English Standard Version or the Christian Standard Bible. Don't let a stumbling block for your children getting into the Word come from their inability to read or comprehend what they are reading.
Remember small steps count in teaching our children to sit down and open their Bibles. Even if it simply looks like reading for your little ones as they grow in a habit of going to their Bible first, it matters. When they are older they can be taught to dig deeper, pray more, and value the grace that God pours out of His Word. Walk with them on the journey, go to the Word with them, make quiet time a habit for your household.
Photo Credit: © Getty Images/monkeybusinessimages
Michelle Rabon is a wife and homeschooling mom of three who feels called to help women thrive in their walk with Jesus every day. In 2012, she started Displaying Grace, a ministry that is focused on helping women engage with God's Word. Michelle has also served in women's ministry for the past five years seeking to equip women in the local church through Bible study. When she is not writing or teaching, she enjoys reading, being close to the ocean, and drinking a lot of coffee.
---
Want more interaction with the women of iBelieve? Join our fans, writers, and editors at the iBelieve Facebook group, Together in Faith, for more videos, stories, testimonies, prayers and more. Visit here to join the community!
Comments
---
---