10 Ways to Make Your Mom Feel Truly Loved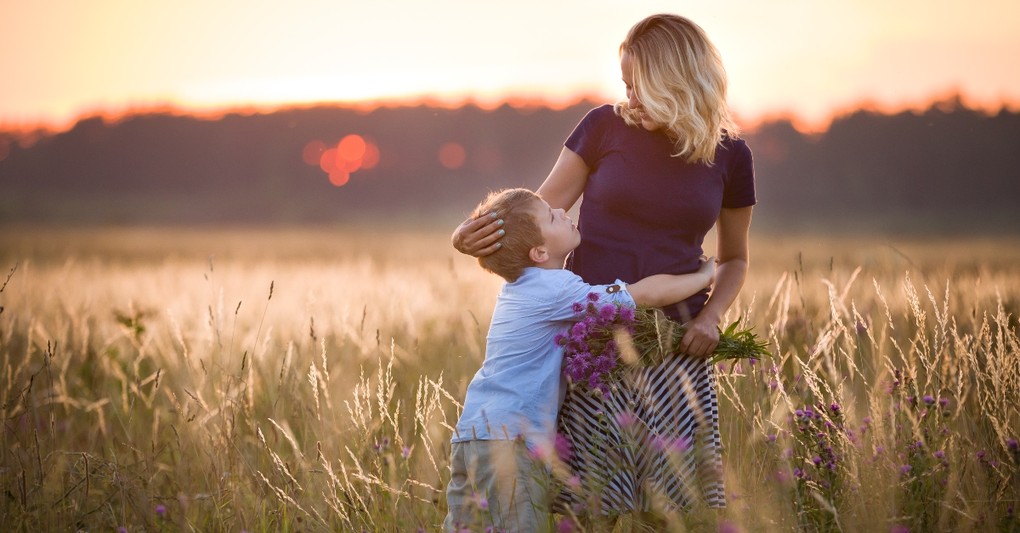 A mother's love is a beautiful gift. God uniquely designed mothers with instincts, desires, and abilities that reflect His own nurturing and loving care for us. He has equipped moms in a special way, not only with the ability to bear and deliver a child, but also spiritually, emotionally, and mentally, for the task of raising up children in Christ. Mothers have insight into our children no one else does.
"Can a woman forget her nursing child, that she should have no compassion on the son of her womb? Even these may forget, yet I will not forget you. Behold, I have engraved you on the palms of my hands; your walls are continually before me." (Isaiah 49:15-16 ESV)
Because of how involved we are in every aspect of our children's lives, it's not uncommon for mothers to feel burned out, unappreciated, or taken for granted. We know deep down that our children and our spouses love us, but sometimes, we need the reminder in a more tangible form.
Here are 5 ways mothers feel loved by their children, followed by 5 ways mothers feel loved by others in their lives.
Photo Credit: © Getty Images/goodmoments
1. Affection

Slide 1 of 6

Nothing assures a mother's heart more of love than the hugs, snuggles, and kisses from their children. Bedtime tuck-ins, morning hugs, and random acts of affection during the day go a long way in soothing our weary mom-hearts. Only a mother can forget her irritation the moment her children wrap their sticky little arms around their waists. Our children need affection from us, and mothers need it from them. It's the beautiful way God wired us.

2. Creativity

Another way that mothers are reminded of their children's love for them is through their child's creativity. Drawing pictures for us, making a clay pot with a fake flower at school for Mother's Day, creating handprint paintings from day-care, or plucking a bundle of flowered weeds from the yard are just a few ways children give gifts to their mothers and bless them. The next time your child presents you with yet another homemade gift for the fridge or your bedside dresser, remember it's a genuine act of love.

Photo Credit: © Getty Images

3. Obedience

Slide 2 of 6

Obedience might be one of the top ways mothers feel loved by their children. Doing what they are told—and without grumbling—is a powerful act of love. It shows trust and respect in the heart of the child, to sacrifice their own flesh and sinful desires and obey their parents as the Bible commands. Whether a child is old enough to realize the spiritual implications of obedience or not, obeying speedily and without attitude is a huge way they show love to their parents. "A fool despises his father's instruction, but whoever heeds reproof is prudent" (Proverbs 15:5 ESV).

4. Communication

Children can also show love to their mothers by communicating with them. Asking about their day, listening when they're being spoken to, and letting Mom talk too can show love and interest in their parent. Everyone struggles with desiring to listen as much as they want to talk. When children learn to show consideration and listen, it shows Mom she is loved, valued, and cared for.

Photo Credit: © Getty Images/Rawpixel

5. Quality Time

Slide 3 of 6

While mothers often need alone time to recharge, knowing that their children want to be around them is a crucial source of love. When our kids initiate playing board games, baking cookies, or taking walks together, it does a mother's heart good. Sometimes we can be so hard on ourselves, and tired of our own company, that we forget our kids love us and just want to hang out with us.

Mothers also need reminders of love, from not only their spouses, but from other moms, family members, and church community. There are many single moms out there (I was one for several years) who might not have people providing them with these reminders of their value. It's important to take note of mothers around you and make efforts to share love with them on a regular basis. They need it!

Here are 5 ways mothers can feel loved by others:

Photo Credit: © Getty Images/Martinan


1. Verbal Praise

Slide 4 of 6

Mothers are constantly doubting their abilities in parenting. We're the best at giving ourselves unmerited guilt trips. Compliments go a long way, especially from those in our lives who see us up close—the good, the bad, and the ugly—and still tell us we're doing a good job. We need frequent, verbal reminders that though our flesh may fail, the joy of the Lord is our strength (Psalm 73:26).

2. Acts of Service

Moms need a break! Having a spouse, parent, fellow mom, or church member help us get that break is crucial in feeling loved and appreciated as a mother. Someone offering to run the vacuum cleaner, babysit for a few hours, or take over packing the school lunch for the next day can go a long way. Little efforts mean a lot, and for busy moms, it truly doesn't take much in this area to feel appreciated and loved. Volunteer for a mom you know and give her that breath of fresh air. "Bear one another's burdens, and so fulfill the law of Christ" (Galatians 6:2 ESV).

Photo Credit: © Getty Images/Jarenwicklund

3. Listening

Slide 5 of 6

Sometimes, moms need to vent. Most spouses are wired to try to fix their wife's problems, but more often than not, moms just want empathy and compassion rather than a solution. Whether it's a spouse, a close friend, or a willing ear at church, mothers often need a safe space to vent their fears and frustrations and receive encouragement. "Know this, my beloved brothers: let every person be quick to hear, slow to speak, slow to anger…" (James 1:19 ESV) Being heard and listened to is crucial to a mother's well-being. Remind her that even though she might feel unheard on a daily basis in her home, the Lord always hears her.

4. Opportunities

Before we were mothers, we were women. We were wives with our own individual dreams that weren't necessarily centered around kids. Childbearing doesn't take away those dreams, or diminish them, but it can certainly derail them temporarily. Many women gladly trade those career or ministry aspirations for the temporary season of raising children. Others attempt both, whether out of need or desire. Neither method is wrong.

Regardless, whether you're a mom with goals outside of your immediate family and home or not, you need opportunities to simply be a woman and recharge. Moms need time alone to drink coffee with a girlfriend, seek the Lord at a women's retreat, or shop alone in Target without little hands grabbing the impulse buys at the check-out. They need the chance to simply be women seeking the Lord. A woman romancing her husband. A woman reading a book uninterrupted in a bubble bath. If there's a way you can arrange this for a mom you know, she'll be eternally grateful and come home recharged and ready to give her best once again.

Photo Credit: © Getty Images

5. Gifts

Slide 6 of 6

Moms often feel loved when they're given small gifts or tokens of appreciation. It doesn't have to be flashy or expensive, though we certainly wouldn't turn down a beach vacation get-away (wink). Small, inexpensive gifts such as a heartfelt card in the mail, a gift card for coffee, a new journal or book, or bath salts are welcome gestures. Even the consideration of a bag of hand-me-downs from another mom can go a long way in helping a mom feel seen and loved.

As mothers, we often feel the weight of the world to provide and take care of our family. When someone takes a small step in helping provide for or take care of us, it means the world and helps us not feel so alone or burdened. If you think of a chance to bless another mom with a small gift today, why not go for it?

Being a mom is a gift, a blessing, and a challenge. We take the commands in the Word seriously about raising kids. "Train up a child in the way he should go; even when he is old he will not depart from it" (Proverbs 22:6 ESV). As it's often stated "child-raising takes a village." Let's bear another mom's burden today, come together in community, and share the love.

---

Betsy St. Amant Haddox is the author of more than fifteen inspirational romance novels and novellas. She resides in north Louisiana with her hubby, two total-opposite young daughters, a vast collection of novels, and an impressive stash of Pickle chips. Betsy has a B.A. in Communications and a deep-rooted passion for seeing women restored in Christ. When she's not sweating it out at Camp Gladiator or trying to prove unicorns are real, Betsy can usually be found somewhere in the vicinity of a white-chocolate mocha. Look for her latest novel with Revell, titled The Key To Love, coming October 2020. Visit her at http://www.betsystamant.com .