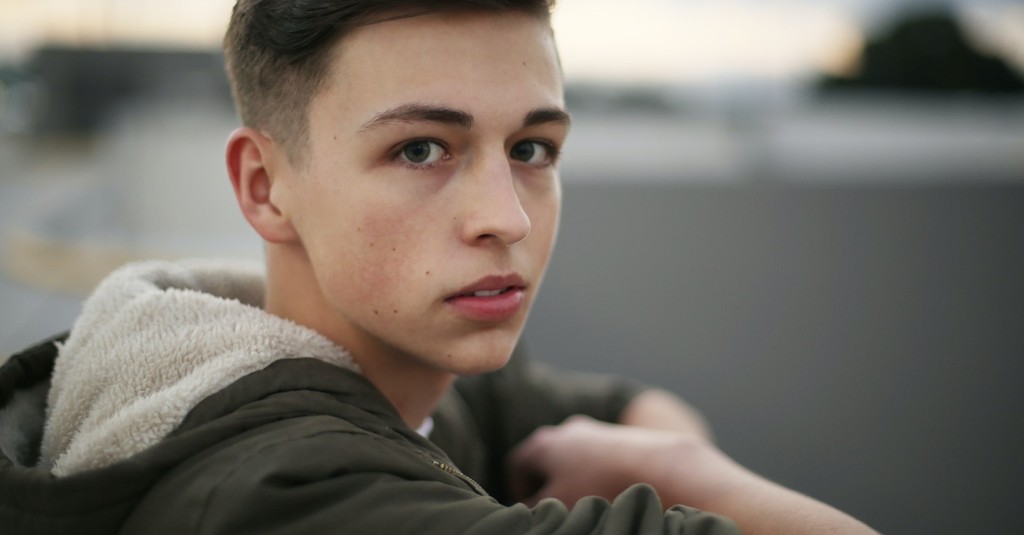 The heartbreak is real. For Christian parents who have a child who has rejected Christ, the worry, sadness, and heartbreak is unavoidable. This kind of rejection is different than that of parental authority or house rules. Because it involves our children's eternal salvation—this type of rejection weighs heavy on many parents' hearts.
But God…God in His infinite love and wisdom assures us that not all is lost. There is always hope in His divine power to save. He loves our children more than we could ever imagine, and we can trust that He has not given up on them.
If God loves our kids this much, surely we, as parents, can love them with a portion of His great love. And ultimately, we keep hoping and praying for the softening of their hearts, the yielding of their minds, and surrendering of their souls to the Savior.
If you're a parent struggling with an unbelieving child, here are 10 ways to love them even more.
Photo Credit: © Unsplash/Christopher Campbell
Slide 1 of 6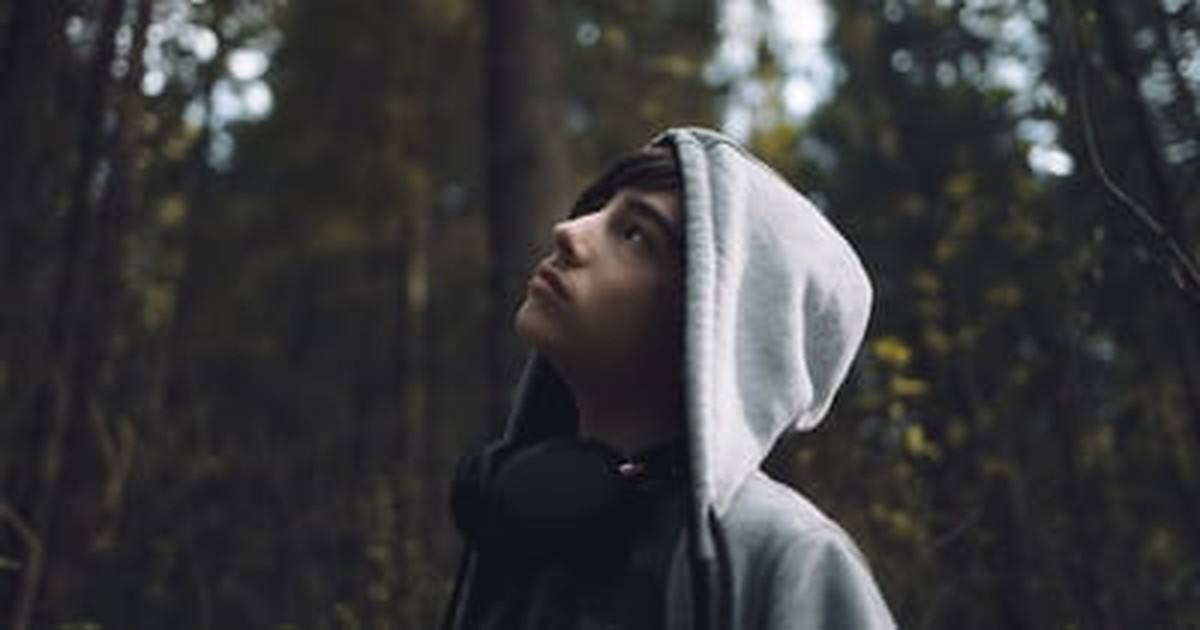 1. Remember the Person You Used to Be
If you've been a follower of Christ for very long, you've likely experienced tremendous growth in your faith. But the further we get into our walk with God, the easier it is to forget the messes we once were. In fact, we try to forget the messes we once were!
When loving our unbelieving children, it's important to remember who we were before Jesus saved us. We, too, were carried away by various winds of teaching, cultural pressures, and sinful behaviors. Recalling our lowly state helps us love our kids with the perspective of "I've been there," rather than, "I don't understand you." In fact, it might be beneficial to share some of the worldly struggles we encountered and how Jesus set us free.
Remember the person you used to be when loving your unsaved children. Empathize with them without compromising your faith. Sympathize with their weaknesses without enabling them. Remind them that Jesus, Himself, was faced with every temptation this side of heaven and is able to sympathize with them as well.
"For we do not have a high priest who is unable to empathize with our weaknesses, but we have one who has been tempted in every way, just as we are—yet he did not sin." (Hebrews 4:15)
More resources to consider:
Relating to Your Unsaved Grown Child
2. Remind Them You Are Praying for Them
Some kids who have rejected Christ are resistant to Bible verses or other Christian content being shared with them. But most have no argument against a parent who is faithful to pray.
Pray for your unbelieving child daily, and, when needed, let them know you're interceding for them. Don't force it, but let it come naturally as circumstances occur. Here are a few areas in which it might be a good idea to let your child know you're praying for them:
– When they apply to colleges
– When they apply for a job
– When they are hoping to succeed in a sport or activity
– When they are worried about something
– When they seem anxious or depressed
– When they come to you for advice
Try not to get offended if your child says they don't want to you to pray for them. Simply go about your business—God's business—of interceding for them quietly and faithfully.
If you have a prayer team, make sure it is a trusted team of people you can confide in, knowing they won't gossip or share your request with people in your child's circle of friends. This is important, not only for the sake of your child's heart, but for your relationship. Chances are, even if your child is resistant to your prayers, deep down, they know your prayers are a sign of your unwavering love for them.
"Be joyful in hope, patient in affliction, faithful in prayer." (Romans 12:12)
More prayer resources to consider:
7 Ways to Pray When Your Child Goes Astray
10 Prayers for the Teen Who Refuses to Believe
Related Resource: Listen to Our FREE New Parenting Podcast! Christian Parent/Crazy World with Catherine Segars is now available on LifeAudio.com. Click the play button below to listen to her episode on what to do if your child walks away from the faith:
Photo Credit: © Unsplash/Anthony Ginsbrook
Slide 2 of 6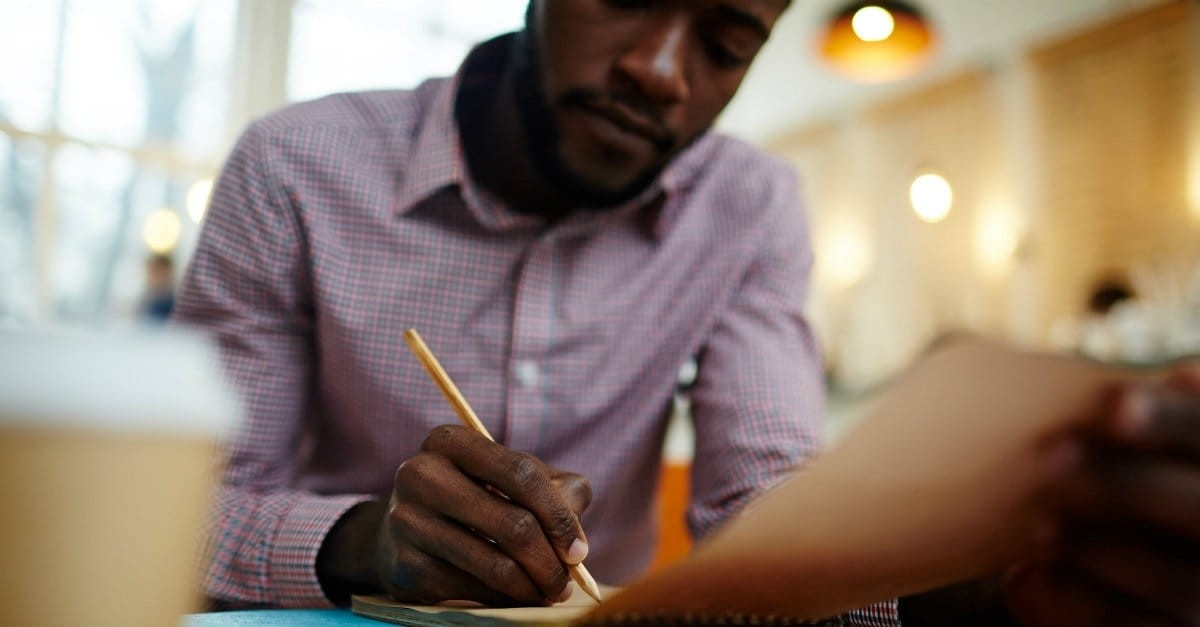 3. Write Love Notes
Often, it's difficult to express what we're trying to say to our kids without sounding like we are preaching or judging. Writing love notes can be a way to express how you feel, but in shorter, more meaningful ways.
There's no guarantee our children will read what we write, but at the very least, they'll see that we are making an effort. Here are a few phrases to include in your love notes to your unbelieving children:
– I'm always here to listen.
– I love you more than you know.
– I'm praying for you.
– I am proud of you.
– I'm not perfect, but I would love to share my journey with you.
– I love being your parent.
When expressing love to your child who's rejected Christ, let's always keep in mind the words of Paul in 1 Corinthians 13:4-7: "Love is patient and kind; love does not envy or boast; it is not arrogant or rude. It does not insist on its own way; it is not irritable or resentful; it does not rejoice at wrongdoing, but rejoices with the truth. Love bears all things, believes all things, hopes all things, endures all things."
More ways to show love:
8 Ways to Love Your Unrepentant Child
4. Listen More Than You Speak
One of the best ways to show love to our children is to listen to them—really listen. Without the distraction of our phones or other media, it's important to look our children in the eyes and listen more than we speak.
Not only do kids like to talk about what's going on in their lives, they like to have our approval. And whether we approve of their decisions or not, listening is a way of opening the lines of communication and keeping them open.
As you listen, consider interjecting thought-provoking questions such as these:
– How did you feel when that happened?
– How would you handle that differently next time?
– Were you afraid?
– What things did you learn from that situation?
Being your child's listening ear is a wonderful way to draw them close and learn what makes them tick. While it isn't always easy relating to an unbelieving child, there are ways to connect with them which will hopefully lead to deeper conversations about their faith.
"My dear brothers and sisters, take note of this: Everyone should be quick to listen, slow to speak and slow to become angry." (James 1:19)
More resources on listening well:
How to Create a Legacy of Loving Listening
Photo Credit: shironosov
Slide 3 of 6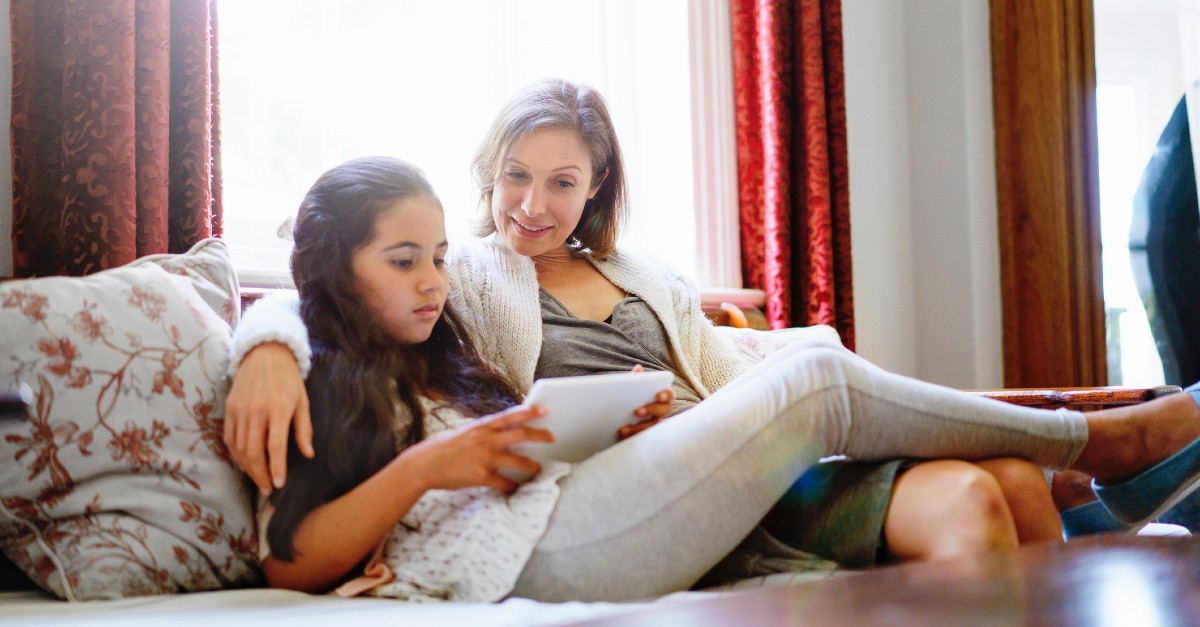 5. Offer Words of Affirmation
Even the most rebellious kids seek their parents' approval. They need words of affirmation to be assured of our love. We can offer sincere praise that is both honest and true to our values. Consider speaking these words of affirmation to your child:
– I'm proud you handled things so well.
– You are really excelling in that area.
– I see a lot of growth and maturity in you.
– I love the way you took the high road in that situation.
– I appreciate you being such an important part of my life.
The Bible, of course, gives us the best words of affirmation, as found in verses like these:
"Let your speech always be gracious, seasoned with salt, so that you may know how you ought to answer each person." (Colossians 4:6)
"Therefore encourage one another and build one another up, just as you are doing." (1 Thessalonians 5:11)
"Be kind to one another, tenderhearted, forgiving one another, as God in Christ forgave you." (Ephesians 4:32)
Even though you and your child aren't seeing eye-to-eye spiritually, find ways to affirm them often. Hopefully, your kind words will draw them closer to your heart, and ultimately, the heart of Jesus.
More biblical affirmations:
31 Christian Affirmations Rooted in Scripture
6. Provide Acts of Kindness
Serving our kids usually comes naturally to us, as we've cared for them their whole lives. But as our children pull away, and even reject Christ, we might find ourselves pulling away as well.
Let's resist avoiding them, and instead, provide random acts of kindness that will both surprise them and let them know they're loved. Here are a few kind acts to consider:
– Take them out for coffee or a milk shake.
– Do one of their chores for them.
– Wash their car.
– Fill their tank.
– Buy them a pack of gum.
– Write an encouraging note on the bathroom mirror.
– Treat them to dinner and a movie.
Try not to let your child's rejection of the Lord cause you to reject them. They need your love and acts of service now more than ever. Pray and ask God to soften your heart and lead you to show kindness to your unbelieving child. He will show you just what to do!
"Whoever brings blessing will be enriched, and one who waters will himself be watered." (Proverbs 11:25)
More resources on acts of kindness:
How to be Ready for Random Acts of Kindness
5 Biblical Reasons to Be Kind to Those with Differing Views
Photo Credit: © Getty/Portra
Slide 4 of 6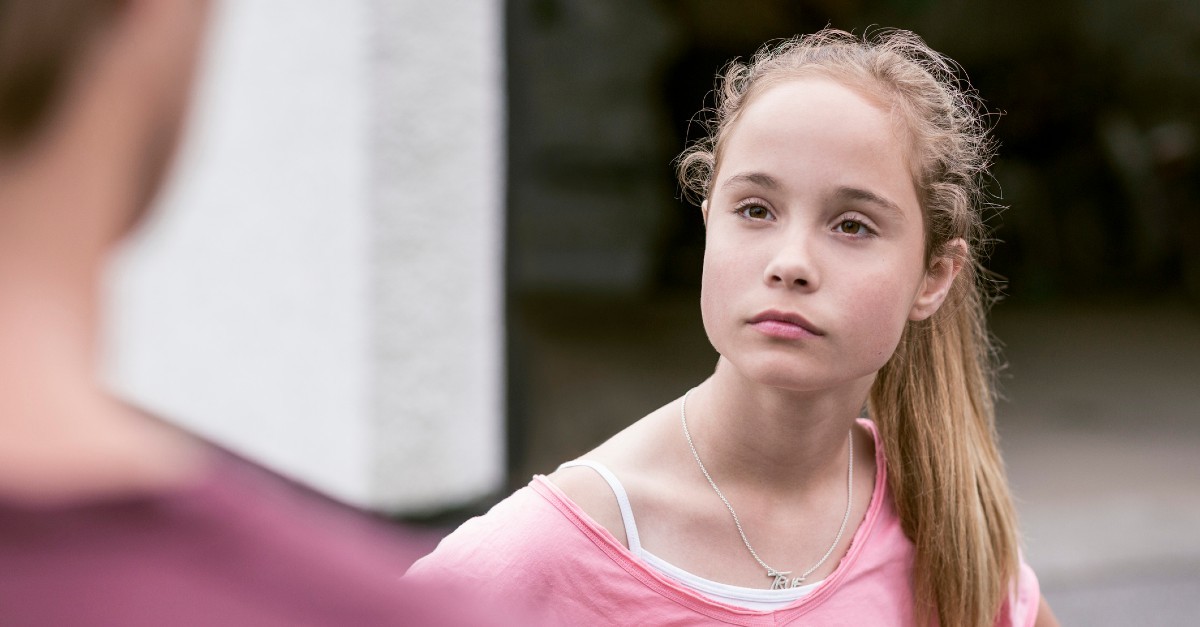 7. Guard Your Tongue
Sometimes, when our kids express rejection of Christ, we want to guilt them into believing. We might say things like, "I raised you in the church," or "You know better." However, we must remember that our child's faith is between them and the Lord. No matter how we raised them, they must come to a decision of whether to believe in Christ or not.
Be careful to guard your tongue when relating to your unbelieving child. Let your love for them shine through every conversation, no matter how difficult. This doesn't mean you should shy away from the truth, but it does mean you need to be discerning in how and when to share it.
Here are a few things to keep in mind when communicating with a child who has rejected Christ:
– They are accountable to God first.
– Words of anger won't help.
– Accusations or guilt trips will only make things worse.
– Heated arguments rarely change things.
– Condemning them won't make them want to receive Christ.
The Bible gives a lot of wisdom in Ephesians 5:15-20. It says, "Be very careful, then, how you live—not as unwise but as wise, making the most of every opportunity, because the days are evil. Therefore do not be foolish, but understand what the Lord's will is. Do not get drunk on wine, which leads to debauchery. Instead, be filled with the Spirit, speaking to one another with psalms, hymns, and songs from the Spirit. Sing and make music from your heart to the Lord, always giving thanks to God the Father for everything, in the name of our Lord Jesus Christ."
Let's guard our tongues when it comes to our children, knowing that every word counts. We can still speak the truth in love, without letting anger or frustration get the best of us.
More resources for guarding our tongue:
The Tremendous Power of Our Words
Photo Credit: © Getty/Maskot
Slide 5 of 6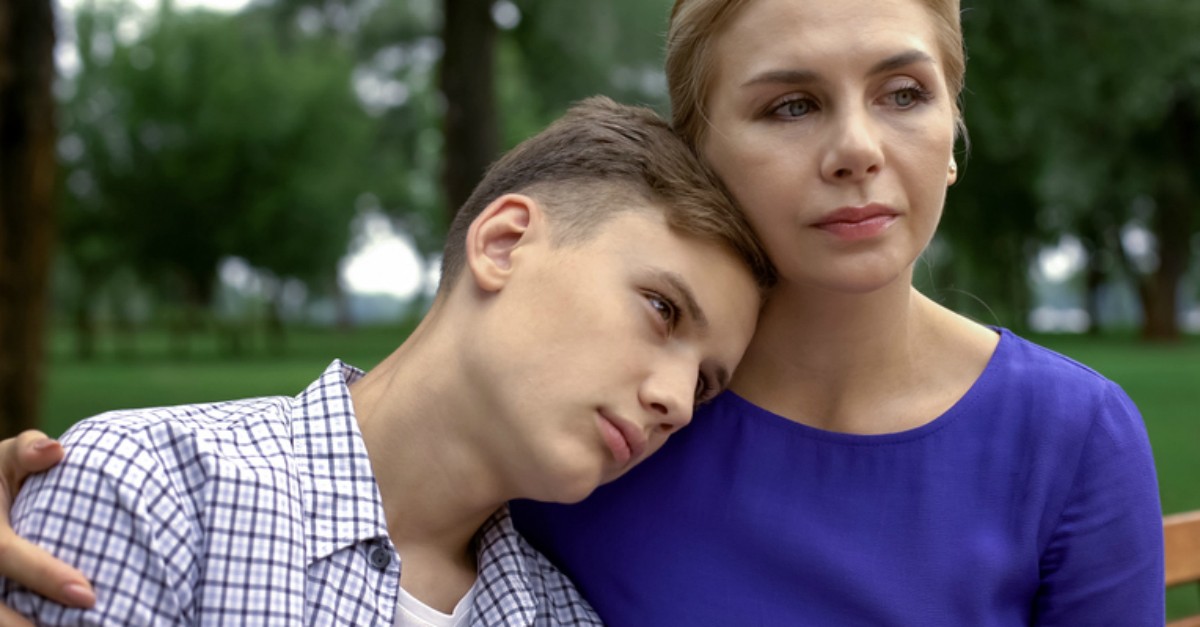 8. Be a Person of Sound Advice
No matter how far a child veers from us or God, they will eventually come back for advice—if we offer sound advice.
Not all advice is created equally, and we need to be careful that what we say is timely, constructive, and helpful. If we are quick to give our opinion about anything and everything, chances are, our kids will avoid or reject our opinions. However, if we offer only what is useful at the time, they'll likely depend on us for advice throughout their life.
One tip for offering advice is to wait for our kids to ask. This is difficult, I know. Often times, we feel the need to boss them around or give our "two cents worth" even though they don't want it. Let's be discerning in this, asking God to give us the right words from His Spirit.
Jesus said, in John chapter 14, "I will ask the Father, and he will give you another advocate to help you and be with you forever—the Spirit of truth."
In the same chapter, Jesus also said, "But the Advocate, the Holy Spirit, whom the Father will send in my name, will teach you all things and will remind you of everything I have said to you."
We are assured the Holy Spirit will help us and remind us of everything Jesus taught. We can rely on Him to help us love our children with sound advice as He gives it.
Another resource for giving sound advice:
How to Parent Grown Children Living in Sin
Photo Credit: © Getty Images/Motortion
Slide 6 of 6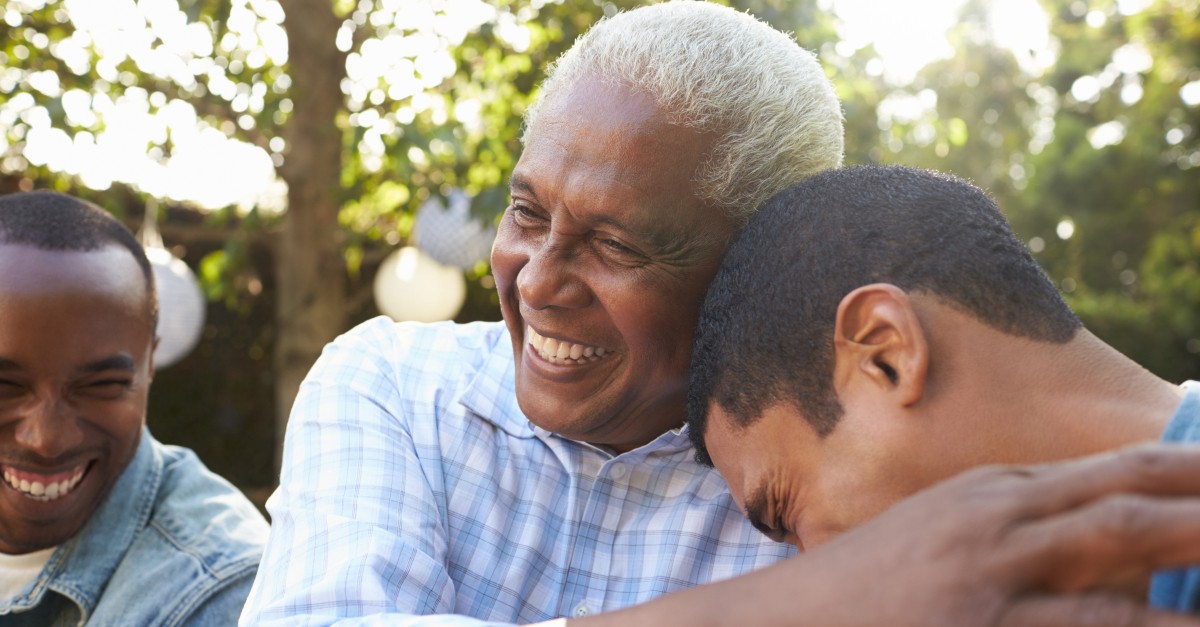 9. Be Consistent with Your Affection
Withholding affection from a child who rejects Christ is like withholding Christ's love from them. We can still be lovingly affectionate without approving of our their choices or behaviors. Unconditional love is what will make a lasting impact on our kids.
The Bible says, "Love one another with brotherly affection. Outdo one another in showing honor."
This is super important for parents of unbelieving children, as it breaks down walls and barriers for them to receive Christ. If showing affection is difficult for you, ask God to shine the light of His love through you and help you love them from His overflow.
God is faithful to help us when we ask, and He is always willing to pour out His love for us and our children. Let your child know how much you love them by being consistent with your affection, and unconditional with your love.
More resources for showing love and affection:
12 Ways to Love Your Wayward Child
Godly Parenting Isn't Really Godly If It Lacks Affection
10. Love God First
There's something to be said for parents who display love for God first and foremost. And as our kids grow up, hopefully they'll recognize the intimate relationship we have with the Father through the Son.
By loving God first, it's easier to love our children through thick and thin. We rely on the Lord to lead us and guide us in all things—even our child's rejection of Christ.
Sometimes, I think parents get things mixed up and put their children above the Lord. This is not only an unbalanced and unhealthy way of living, it's un-biblical.
Deuteronomy 6:5 reminds us, "You shall love the Lord your God with all your heart and with all your soul and with all your might." Jesus added a secondary commandment in Matthew 22:38 when He said, "The second is equally important: 'Love your neighbor as yourself."
We love our children with the fiercest love this side of heaven. There's nothing like a parent's love! But let's keep God first in our lives as an act of obedience and an example of faith for our children. Hopefully, they will reach a point where they'll decide they want that kind of relationship with the Lord, And what a glorious day that will be!
Dear Lord,
Please help us love our children, even if they reject You. Give us wisdom and guidance in how to relate to them and show lovingkindness despite their actions or beliefs. We ask that You continue to pursue our children, showing them who You are and giving them ample opportunities to receive You.
In the powerful name of Jesus we pray,
Amen.
Photo Credit: © Getty Images/monkeybusinessimages
Originally published Tuesday, 03 August 2021.