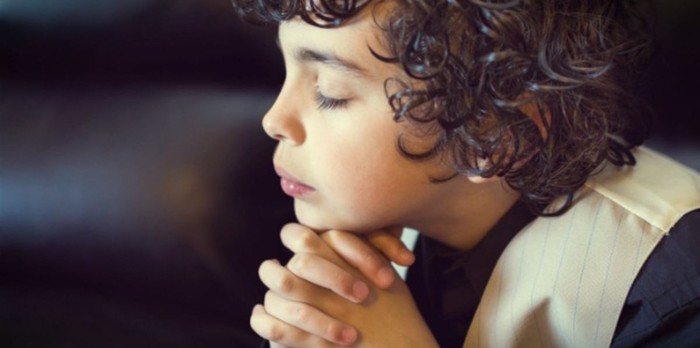 A child's praise is powerful; they can demonstrate the principles of faith in such a way that not only pleases God, but teaches us.
Can you remember a time that a child blessed you? Maybe they made you laugh. Maybe they communicated love. Or maybe they expressed insight far beyond their years – that's what happened to us the other night at the dinner table.
Our family was eating when my husband asked, "Do you know I read a scientific study today that said dark chocolate is very good for you?"
My five-year-old's eyes popped. This was a lesson he wanted to learn. "How can chocolate be good for you?" he asked.
My husband was expecting to launch into an anatomy lesson. "Well, do you know what your heart is used for?"
"To store up God's word!" my son exclaimed matter-of-factly.
And just like that, my husband was at a loss for words. He looked at me and we shared a moment that said "Isn't the innocence of this age totally adorable?" and "Aren't we so proud of our boy?" with our eyes.
Neither of us had expressed that function of the heart to our son. But somewhere down the line at his Christian preschool he had learned it, and it became a vehicle of grace to two tired adults at the dinner table.
A Description of Their Praise
It has been my experience that children regularly have the ability to serve as agents of grace. Through the unexpected quip, the little hand in yours when you need it most, or their innocence and boundless excitement for the world when you feel weary, they have a special power.
Scripture agrees with me. Psalm 8:2 reads, "Through the praise of children and infants you have established a stronghold against your enemies, to silence the foe and the avenger." There is power in a child's praise. The Lord uses it to ward off enemies and silence evil. Its purity is unmatched. That's why Jesus quotes this verse from the Psalms in his own ministry (Matt. 21:16). That's why Jesus welcomes the little children and challenges us to be like them to receive heaven's blessing.
What do you desperately need in your faith walk? An uncontested trust in God? A tangible reminder of his unconditional love? Encouragement to enjoy the moment rather than feeling consumed with worry? Have you been around young children lately, who often express these principles so effortlessly?
A child's praise is powerful because of what children are able to model. They can demonstrate the principles of faith in such a way that not only pleases God, but teaches us.
The Importance of Nurturing Their Faith
In order for children to praise, they need to know the God who is worthy of praise. Nurturing faith can and should take a variety of forms: Sunday school, youth group, Christian friends and mentors, and a Christian school are options. My son would not have expressed that scriptural truth at the dinner table if his Christian preschool teachers had not taught him. But most important is our role to nurture our children's faith as parents, for we are in the position to be far more influential than anyone else.
In my blog Vocational Mothering, I reflect upon the importance of planting seeds of faith in our children. We have a young and receptive audience for scripture's truths. We have the ability to nurture faith while our children look up to us and listen that will serve them when they are older and forging their own way. For Proverbs 22:6 admonishes, "Train a child in the way he should go, and when he is old he will not turn from it" (NKJV).
The task of imparting faith to our children is no small one. I have learned that there is an actual statistical window for its effectiveness. According to David Staal's book, Leading Kids to Jesus, children between the ages of 5-12 are the most receptive to faith invitations. They are almost 35% receptive versus being only about 5% so between the ages of 13-18. This receptivity barely increases at the age of 19 years and older. This is not to discourage evangelism at any age, for there is infinite value in every conversion. But these statistics are convicting that there is a definite window of opportunity to plant seeds of faith when our children are little and under our watch.
Steps for Growing Their Faith
Here are some concrete suggestions for growing a child's faith:
1. Read scripture together. I suggest The Beginner's Bible: Timeless Children's Stories by Zonderkidz Publishing for children who are 4 years old and younger. The pictures are vibrant and engaging, and the text is simple. For young children over 4 years old, I recommend The Jesus Storybook Bible by Sally Lloyd Jones. It reads like one long love letter from God that will touch your heart as much as your child's.
2. Teach your child a prayer. Empower children to praise by teaching them a prayer to say regularly before mealtime or bedtime. Prayers that rhyme or can be sung are the easiest for them to master. You would be surprised how much it might lift your spirits to hear your child pray after a long day.
3. Consider integrating Vacation Bible School into your child's summer camp schedule. Sign up is already underway at my church, so it's never too early to consider this option. Surrounding children with a cloud of witnesses (and lots of honest fun) will support and strengthen your work at home.
4. Pray for your child. In my article The Power of a Praying Mom, I talk about the importance of a mother's prayer life. I also give sample petitions that are scripturally based that you can use for your children. Don't forget to pray. Approach prayer as a divine assignment that unlocks God's blessings for their life.
5. Share your story. To the extent that's appropriate, share your faith story with your child. Tell children what God means to you, share effective ways you use to connect with God, and give examples of how faith has made a difference in your life. Your own witness will absolutely be the most impactful, especially when children also observe you emanating the Spirit's fruits in your daily life.
The goal of these five suggestions is for children to grow in their relationship with Jesus. It begins when they pray a prayer asking him into their hearts. I love how Jesus does not force anyone to accept his invitation. As mothers, we simply educate about it and allow our children to commence the relationship. But we can be the ones holding their hands in prayer when they do so.
It's easy to think we are planting seeds of faith in our children so that it will help them, especially down the road. But scripture tells us that planting seeds will also produce fruit now for them – and us. By nurturing their faith, our own faith will be strengthened as we honor and appreciate Christ's light shining uniquely through them. It's a strong light. It's a light Christ specifically affirmed. And it's a light God just might use to encourage or bring healing to you through their praise. Don't miss it.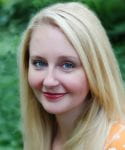 Noelle Kirchner is a Presbyterian pastor, wife, and mother of two young boys who enjoys writing when her wrangling skills aren't needed!  In addition to contributing here, she has been a featured guest author at (In)courage and maintains her blog, Vocational Mothering. She believes approaching motherhood as a vocation means that you recognize the gravity of your ministry as a mom.  Her passion is using her training to encourage Christian women like you!  You can also find Noelle on Twitter and Facebook.  
---
---