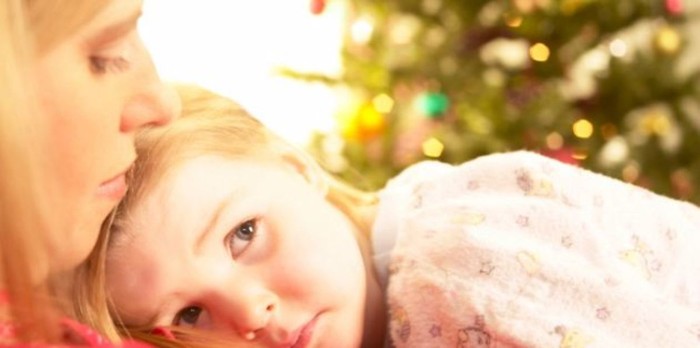 Every mom needs to retreat at some point. Here's how to do it with purpose.
The long-awaited day had finally arrived. Boxes of Christmas ornaments and other decorations exploded all over my living room floor in a chaotic mess. As I surveyed the living room and tried to figure out what to conquer next, little hands explored through the open boxes. "What's this, Mom? Is this an angel? What about this? Can I hang this? Can I open this? Mom? Mom? Mom?"
"Put that down. Please don't touch. Let Mama do it. Wait until I ask for your help." I said over and over again. I tried to sound calm but my spirit was irritated and huffy.
One child pulled at a string of lights on the floor, another child turned the Christmas tree lights on and off, the dog barked and cried at the back door to come inside, and then another child began her petitions."Can we start hanging ornaments now?" I thought my head would explode. With all the little people needing a piece of me I couldn't even think straight. "No! Wait. Just wait." I instructed.  
At that moment, all I wanted to do was zone out. I had reached my limit, stressed out by the situation. When I get to this point, I like to check out. I leave the room, I get involved in some less meaningful task somewhere else in the house, or I grab my phone and start scrolling Facebook. I do anything else, to not think about or deal with whatever it is that is overwhelming me. And in those moments, I become the Disappearing Mom.
Of course, I haven't physically gone far. But I've disconnected my heart and my head from the situation so I might as well be on another planet. Hear me loud and clear - sometimes you legitimately need to step away and disengage. There are moments that demand deescalation. What I want to confess to you, is that sometimes I step away with no intention of making things better for anyone but me.
Disappearing Jesus
I'd like to propose an alternative. A way to disappear with clearer and purer intentions. To retreat with the purpose of returning and reconnecting.
Who better to look to for our correction, than to Jesus? In the New Testament, when Jesus was ministering among the crowds, He often felt the pressure of being stretched thin, worn down, and exhausted. But Jesus hit his limit, without sinning. Jesus knew how to pull away from the crowds and his disciples, when necessary, for the good of his spirit and for the good of others.
In Matthew 14:13, Jesus had just received some bad news. After learning of the death of his friend John the Baptist, he was no doubt grieving. And when he heard this news "he withdrew from there in a boat to a desolate place by himself." Jesus knew the importance of pulling away and being alone with God. He needed to pray and to think. But when the crowds heard it, they followed him.
Sometimes, you will be followed. You can close the door and those little people still find you. They call and they cry with their faces smashed in the doorway. When they do, remember the crowds following Jesus, crying out for him to meet their needs. Jesus met them. He didn't yell at the crowds and tell them to back off. He didn't scream "I'm praying! Go away!" Scripture says, "he had compassion on them and healed their sick (Matthew 14:14)." Sometimes we won't be able to slip away when we want to. In those moments, we need the Holy Spirit to help us persevere until we're able to break away for some time with the Lord.
In this same passage, after Jesus feeds the five thousand, it says "And after he had dismissed the crowds, he went up on the mountain by himself to pray." Jesus reconnects with God, by praying. He doesn't disengage by sleeping, catching a quick fish, or taking a jog by the river. He goes out alone and talks to God. When I feel overwhelmed by life, the best way to find respite or relief, is through communing with my Father through prayer.
The Point of Disappearing
When I become the Disappearing Mom, I need to reconnect with the gospel. When I slip away to a quiet place, I need to use that time not to zone out and forget my sin, but to remember the weight of my sin and the fullness of my need. The most immediate manifestation of my sin - my anger, my impatience, my frustration - only serves to remind me of the lifetime of sins I have built up and continue to build up, and on my own they separate me from a Holy God. Because I am often an impatient, frustrated, all-too-easily-annoyed mom, I need Jesus and His sacrificial death on my behalf. I need His righteousness to reconcile me to God.
"For all have sinned and fall short of the glory of God, and are justified by his grace as a gift, through the redemption that is in Christ Jesus, whom God put forward as a propitiation by his blood, to be received by faith." Romans 3:23-25
So this holiday season, if you're feeling pushed and pressed by busyness or by the demands of the hustle and bustle, take your cues from Jesus. Disappear. But, don't disappear on Facebook, Instagram, Twitter, Television, or a nap. Slip away with a good intention - to reconnect with Jesus and your need for salvation by grace. When you've received such grace, you're a whole lot more likely to reappear, ready to offer it back.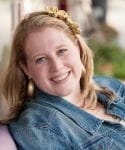 Lindsey Carlson lives in Houston, Texas with her winsome-worship-pastor-husband and their four young and busy children. She enjoys giggling with her littles, dating her husband, deep talks with sweet friends, and laughing really loud. Lindsey loves to challenge believers to define their worship as more than songs on Sunday morning. She writes on living the new song of the gospel at Worship Rejoices.
---
---