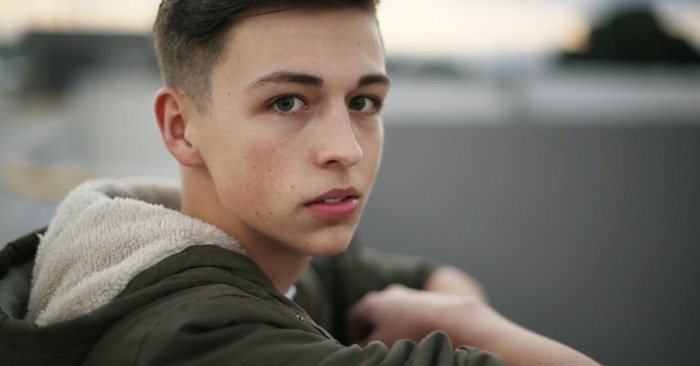 Hope is found in the One that created them for a perfect purpose. Let's trust their Father and pray that He will lead them and guide them to find their way.
I never knew how difficult it would be raising teenagers—until I had one. While I heard all the stories from the wise moms that had chartered these waters before me, I never truly knew just how murky the waters would be until I was knee-deep in them.
But… it's just like any other season of parenthood, right? Some seasons prove more challenging than others, and everybody's journey is different. Not to mention, so is every child. Where the firstborn can sail through the teen years, giving you a boost in confidence, the youngest can come along with the raging tides reminding you to stay humble.
Maybe like me, you promised yourself that you'd be the parent that knows your child and would pray your way through these years. Or… you knew rocky moments were bound to happen with this "coming of age" season, but you were going to embrace them. You were going to love them through this, and in theory, that sounded plausible.
But now you realize that the "crawling out of the crib phase" doesn't provoke quite the same level of panic as watching them pull out of the driveway! You're also coming to understand that their decisions at age two didn't cause the same stress as the ones they now make at sixteen.
The way you discipline is different, the way you approach a certain situation is different, and your mindset has shifted a little (or a lot) because you are also quickly realizing the results that once worked are now backfiring, leading to rebellion, or producing devastating consequences. It's all a delicate balance of hanging on with the ebb and flow and slowly letting go.
Parenting teenagers is not for the faint of heart. Parenting a "trying teenager," the one that is begging for freedom while pushing away, bending and swaying to the ways of this world, trying to find their way by disregarding the foundation that was set for them, and testing every bit of your patience, can be downright gut-wrenching.
So, my friend, if you are in the same boat, navigating these murky waters, wresting with loving and letting go, holding on but holding back, giving in but wanting to give up, pause for a moment. While these are challenging times, there are beautiful and sweet glimmers of hope. Hope is found in the One that created them for a perfect purpose. Let's trust their Father and pray that He will lead them and guide them to find their way.
Will you join me in tucking these Scriptures into your heart today and pray them over your teen? Because, in all honesty, there isn't anything more powerful than a prayerful parent.
Let's pray for their:
Salvation
"For the wages of sin is death, but the gift of God is eternal life in Christ Jesus our Lord." Romans 6:23
Jesus, we thank you for the sacrifice You made for us upon that cross. We pray for our teen's salvation and that they come to know You as their Savior. Amen.
Love of God's Word
"Your word is a lamp for my feet, a light on my path." Psalm 119:105
Father God, may our teens grow to find Your Word a beautiful source of life. May they lean into it and discover and yearn for real Truth. Amen.
Identity
"Dear friends, now we are children of God, and what we will be has not yet been made known. But we know that when Christ appears,[a] we shall be like him, for we shall see him as he is." 1 John 3:2
Lord, we ask that You please touch the hearts of our teens and remind them who they are. Please open their eyes and reveal their worth, and shut down any thoughts that lead them astray. Amen.
Self-control
"Similarly, encourage the young men to be self-controlled." Titus 2:6
Lord, grant our teens the wisdom to show self-control and surround them with fellow believers that will encourage them to make choices that line up with Your will. Amen.
Justice
To act justly and to love mercy and to walk humbly[a] with your God. Micah 6:8
O God, You are a righteous God and we pray our teens seek to love justice as you do. Amen.
Self-respect
"For by the grace given me I say to every one of you: Do not think of yourself more highly than you ought, but rather think of yourself with sober judgment, in accordance with the faith God has distributed to each of you." Romans 12:3
Father, we pray that our teens respect themselves in their choices and actions. Please guard their bodies, hearts, and minds. Amen.
Respect of Authority
"Show proper respect to everyone, love the family of believers, fear God, honor the emperor." 1 Peter 2:17
Gracious God, we ask that You lead and guide our children in showing the proper respect to those that are in authority over them. Amen.
Courage
"Have I not commanded you? Be strong and courageous. Do not be afraid; do not be discouraged, for the Lord your God will be with you wherever you go." Joshua 1:9
Faithful Father, please give our teens the courage to stand firm in their convictions and be willing to stand up for what is right. Give them the courage to do what is good, even if that means standing alone! Amen.
Purity
"Create in me a pure heart, O God, and renew a steadfast spirit within me." Psalm 51:10
Lord, create in our children a pure heart. Remind them of their worth and to treat their body as a temple by honoring You with their choices. Amen.
Self-discipline
"For the Spirit God gave us does not make us timid, but gives us power, love and self-discipline." 2 Timothy 1:7
Loving Lord, speak into the hearts of our teens and give them the will and drive to work diligently for You. Amen.
Servant's Heart
"Serve wholeheartedly, as if you were serving the Lord, not people." Ephesians 6:7
Lord Jesus, we ask that You help our children develop a heart to serve others and love as You do. Amen.
Contentment
"But godliness with contentment is great gain. For we brought nothing into the world, and we can take nothing out of it." 1 Timothy 6-7
God, teach our children to be satisfied in every situation. Give them the strength to rely on You alone when they feel discontent. Amen.
Gratitude
"Always giving thanks to God the Father for everything, in the name of our Lord Jesus Christ." Ephesians 5:20
Father, open our teens' hearts to live lives overflowing with thanks and praise for You. Amen.
Compassion
"Finally, all of you, be like-minded, be sympathetic, love one another, be compassionate and humble." 1 Peter 3:8
Lord of compassion, we ask that You open the hearts and eyes of our teens to show and share compassion with others in great need. Amen.
Perseverance
"Blessed is the one who perseveres under trial because, having stood the test, that person will receive the crown of life that the Lord has promised to those who love him." James 1:12
God, we pray that our teens run this race of life with perseverance. In each and every situation, come alongside them and remind them of Your precious promises to give them strength. Amen.
Hope
"May the God of hope fill you with all joy and peace as you trust in him, so that you may overflow with hope by the power of the Holy Spirit." Romans 15:13
God of hope, thank You for the blessings of our children, we trust You will lead them to find hope in each and every situation of their lives. We ask that they develop a deep love for You and overflow with hope. Amen.
Photo Credit: ©Unsplash/Christopher Campbell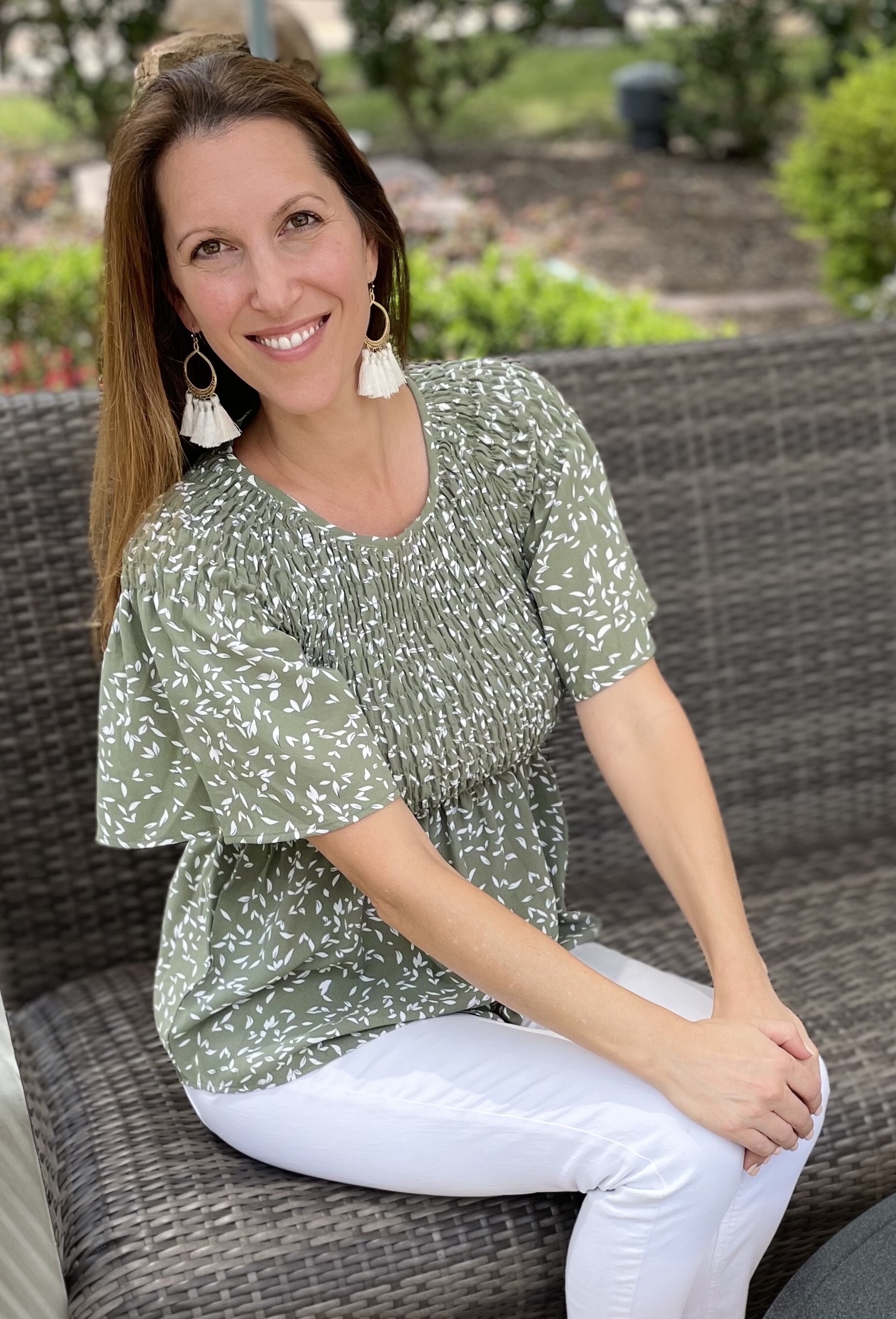 Alicia Searl is a devotional author, blogger, and speaker that is passionate about pouring out her heart and pointing ladies of all ages back to Jesus. She has an education background and master's in literacy. Her favorite people call her Mom, which is why much of her time is spent cheering them on at a softball game or dance class. She is married to her heartthrob (a tall, spiky-haired blond) who can whip up a mean latte. She sips that goodness while writing her heart on a page while her puppy licks her feet. Visit her website at aliciasearl.com and connect with her on Instagram and Facebook.
---
---