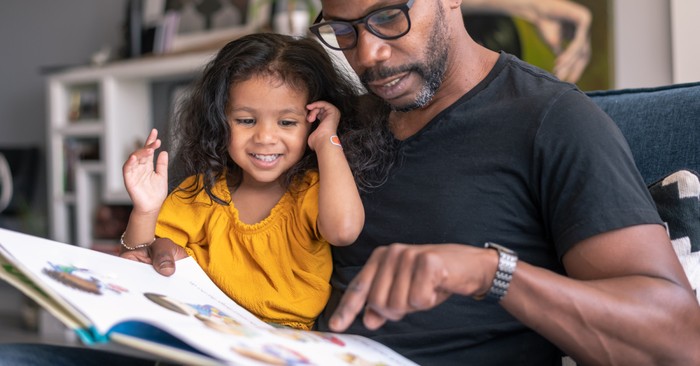 Our children will make their own decisions. As we have modeled and lived out our faith in front of them, the only other thing, perhaps the most important thing, we can do is pray.
As believers, we desire and expect our children will follow the Lord. We must acknowledge that, ultimately, the decision is up to them and God. We cannot save them. However, we are responsible for raising them according to our beliefs. We are responsible for showing them what a relationship with the Lord looks like. Proverbs 22:6 (NIV) encourages us to
"Start children off on the way they should go, and even when they are old they will not turn from it."
The Bible instructs us to teach the Lord's commands to our children (Deuteronomy 6:6-7). When we live our lives with Christ as the center, our children will learn from us and likely follow the same path. That's what it means when Acts 16:31 (NIV) says, "Believe in the Lord Jesus, and you will be saved—you and your household." The influence we have on our children's spiritual future is strong.
"Jesus said, 'Let the little children come to me and do not hinder them, for the kingdom of heaven belongs to such as these'" (Matthew 19:14, NIV). Jesus knows our children are ready and able to understand His love. Their innocence does not prevent their comprehension. We can set them up for understanding by the way we guide them. Whatever choices our kids make as they grow, our role as parents is clear. We are to raise them in the Christian way and trust the Lord with their souls. Here are some practical ways to raise our children to focus on Christ.
Model Faith
We all know and have probably used the saying, "Do what I say, not what I do." That saying became a cliche because there is some truth in it. Our children imitate us. They might be obedient to what we say, but ultimately, they will act like we do. In raising Christian children, the most important thing we can do for them and ourselves is to ensure that our Christian walk is strong. We must seek the Lord earnestly and passionately. We must "love the Lord with all your heart and with all your soul and with all your mind and with all your strength" (Mark 12:30, NIV) and "love your neighbor as yourself" (Mark 12:31, NIV). Our children will make their own choices in life, but chances are high that they will repeat the actions of their parents.
Some tangible ways to model faith are by letting them see us read our Bibles, complete Bible studies, and pray with and for them. When we make Bible reading and prayer a regular part of our days and include the kids in that time, it gives them a solid foundation of what it means to seek Jesus and a practice to fall back on for the rest of their lives. You can work together as a family to memorize scripture, which is also a great way to teach skills they can easily recall in times of need. Another important thing to model is how we speak to and about people. Kids will notice quickly when we are kind to someone's face but criticize them behind their back. We do not want to teach our children to become "doormats" who are taken advantage of or abused, but we also do not want them to judge others or think they are better than others. How do you speak about people? Is your drive home from church full of criticisms of the service? Do you roll your eyes while talking on the phone with your mother? Do you bad mouth the neighbors? I must admit I am not above any of those actions. But I am recognizing that my kids are watching, and I am being convicted to be a better role model. Will you join me in keeping our conversations full of grace (Colossians 4:6) and show love to those we interact with?
Model Works
In addition to modeling our faith, we must model works. James 2:14-26 is well known for telling us that faith without works is dead. We need to take action for our own good and the good of our community. But it is also important for our children to see us serve others. They should also be involved whenever possible. Kids need to see Christianity is more than just going to church. They need to see we are involved, helping, serving, and loving.
Our kids need to know we tithe and why that matters. If they receive an allowance, they should be expected to give part of that money. We should have regular conversations about how we use our money to further the Kingdom. We also need to have conversations about how we use our time. In what ways are you and your family serving? This can happen at church and outside of church. At church, are you on the worship team? Holding babies in the nursery? The welcome committee? Outside of church is sometimes tricker with younger children because many organizations, sadly, do not let minors volunteer. If you can find a place for the whole family to volunteer, that is great. If not, talking about your own volunteer experience is good, too. You can always pick up trash at a park or along the side of the road or take a meal to someone who just had a baby or surgery. Compassion International's child sponsorship program is a great way to get kids involved. My children each have a child who shares a birthday with them, and they write letters to them every month or so. They have learned a lot about those countries and how life looks different from ours. You can also involve your children with Christmas giving through Samaritan's Purse's Operation Christmas Child or a local adopt a family program.
Trust the Holy Spirit
The Holy Spirit will be the One to call our children. We, as parents, can only guide and teach. We do not save people, and we have to let our hearts go on that one. I acknowledge it isn't easy. But we want our children to have a strong faith of their own, not just one they have inherited from us. We want them to truly know the Creator of the universe and have a solid relationship with Him. Our children will make their own decisions. As we have modeled and lived out our faith in front of them, the only other thing, perhaps the most important thing, we can do is pray. Pray they answer the call. Pray they are surrounded by people who encourage, support and challenge them. Pray their path to Jesus is direct and smooth. They know their great worth, how much they are loved, recognize their sin and need for our Savior, and love others deeply just as He loves us. God loves our babies more than we do, momma. I know it's hard to fathom sometimes, but it's true. He will be with them. He will not forsake them. Pray they always know that.
Photo Credit: ©Getty Images/Fly View Productions
Megan Moore is a military spouse and mom of 3 (through birth and adoption). A speech-language pathologist by training, she now spends her time moving around the country every couple of years. She is passionate about special needs, adoption, and ice cream.
Related podcast:
The views and opinions expressed in this podcast are those of the speakers and do not necessarily reflect the views or positions of Salem Web Network and Salem Media Group.
Related video:
You can read Rhonda's full article here!
---
---