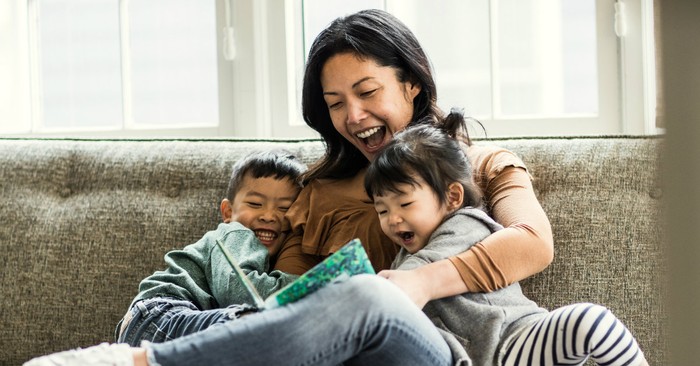 It's a good thing to be protective of your child, but when you become constantly overwhelmed with fear, you become paranoid and produce an internal problem for the child. As a parent, you must resist the urge to let fear rule your life.
As a school proprietor and class teacher, I have seen many parents raise their kids with so much fear and uncertainty in their hearts. While some are nonchalant about their children, many are overprotective and would do anything to protect their children at all costs, especially when the kids are practically not under any form of threat or danger and don't even need saving.
It's a good thing to be protective of your child, but when you become constantly overwhelmed with fear, you become paranoid and produce an internal problem for the child. As a parent, you must resist the urge to let fear rule your life.
Granted, there are understandably many reasons parents can be paranoid or afraid for their children. Sometimes, they fear that their kids will make the wrong choices. They fear mortal harm, being viewed by others as a bad parent, and many other circumstances.
But fear will not make you a better parent, help your child make good choices, or make them successful in life. Fear will only get you frustrated and have a consequential effect on your parenting.
As Christians, we must understand that fear is a weapon the devil uses to hinder us from progressing or achieving success in anything we intend to do. So, instead of allowing fear to prevail, look up to God and totally submit to him. Let him take charge while you follow his guidance. 2 Timothy 1:7 says, "For God hath not given us the spirit of fear; but of power, and of love, and of a sound mind."
Parenting Is No Easy Feat
It goes without saying that being a parent can be overwhelming, but never lose sight of the fact that you are human and will inevitably make mistakes. The bitter truth is your kids will not make the journey any easier for you, either. They don't know better—they are kids.
Their actions can make you frustrated, angry, and stressed most of the time. You could even become so overwhelmed with frustration that it makes you question your parenting skills. And if you were a victim of bad parenting yourself, things can quickly escalate to the point where you fear that you are repeating the same mistakes with your children. If you don't control this fear, you could panic and nose-dive into hopelessness very quickly.
But I need you to know that these feelings of stress and frustration are completely normal, and instead of letting fear rule your spirit, find solace in the knowledge that God is with you.
God knows your kids better than you do, as Psalm 127:3 states: "Lo, children are a heritage of the Lord: and the fruit of the womb is his reward." He formed them and gave them to you. He will always be there with you every step of the way to support and mentor you as you navigate parenthood.
It is much easier to look up to God as He purposely put your children in your life. Therefore, he will guide you in raising them, and all you have to do is listen and be brave.
Yes, we all want to be good parents and give our kids the best things and, most importantly, help them have the best life possible. Because, as Christians, we understand that good parenting is about raising wise children who live a life that honors God.
We all desire to reap the rewards of good parenting, as illustrated in Proverbs 23:24: "The father of the righteous shall greatly rejoice: and he that begetteth a wise child shall have the joy of him."
But fearful parenting is not a good step to achieve this. Instead, when you are lost and confused, turn to the Bible to find out what God has to say about what to do next.
Biblical Examples of Raising Children Fearlessly
There are instances and stories in the Bible of parents who learned to raise children fearlessly that we can learn from. One such example is the story of Hannah in 1 Samuel 1. She dedicated her son Samuel to God and left him to be raised by the priest, Eli, in the temple.
Hannah went through various emotional and physical challenges before she had her son Samuel, and this, among other reasons, contributed to her decision to dedicate the child to God. The lesson here is that Hannah demonstrated utmost submission to God when things were beyond her control. Despite the challenges and doubts she faced, Hannah demonstrated great faith and trust in God, and Samuel grew up to become a great prophet and leader in Israel.
Another inspiring example in Exodus 2 is the story of Moses' mother, who placed him in a basket and sent him down the river to save his life.
At that time, King Pharaoh ordered the killing of all Hebrew baby boys. This was one of the scariest moments any parent could ever endure. The situation was horrific and out of any parent's control. But instead of succumbing to fear, Jochebed, the mother of Moses, showed courage and resourcefulness in protecting her child. And this ultimately paved the way for her to raise him to become a great leader and liberator of the Hebrews.
The Word of God provides many other inspiring examples of parents who raised their children with courage, faith, and wisdom, trusting in God's guidance and provision along the way.
How to raise children fearlessly with God's love and grace
As we raise our children, our parenting approach should transition from raising them in fear to preparing their hearts and souls to trust God.
Raising children fearlessly with God's love and grace involves several key principles and practices.
Here are some ideas to consider to achieve this:
1. Help them develop a strong relationship with God: We need to first model a strong relationship with God by praying regularly and meditating on His Word. By doing this, we will help our children see the importance of having a personal relationship with God and therefore encourage them to develop their faith in him too.
2. Teach your kids godly values: Another way we can raise our kids fearlessly is by teaching them godly values such as love, forgiveness, honesty, and compassion. Proverbs 22:6 says, "Train up a child in the way he should go: and when he is old, he will not depart from it."
As parents, we must instill good values and principles in our children from a young age. By instilling these values in our children, they will learn to grow spiritually. They will also grow to be God-fearing and have a love for others. These godly values will also help them navigate the challenges and trials of life with courage and grace.
3. Encourage open communication: As parents, we need to encourage our children to freely express their feelings, thoughts, and experiences to us.
Our kids need to feel safe and comfortable talking to us about their fears, doubts, and struggles. When they feel safe talking to us, we can easily guide them and support them when they need us. Therefore, we must create an environment where they feel free to express themselves without fear of judgment or criticism.
4. Build in them a sense of purpose: When kids realize their purpose or have a sense of purpose, they are unstoppable. Let's help our children discover their talents and encourage them to use these gifts to impact the world positively.
I've learned from experience that children who have a sense of purpose and direction tend to deal with challenges and adversity courageously and with determination.
5. Pray for and with your children: As Christians, we must make prayer a regular part of our family's routine, both individually and as a family.
When your child learns the power of prayer, you become confident in their ability to defend themselves against spiritual forces. More importantly, when you help your child understand the deep secrets of the power of prayer, they realize they are invincible to physical threats and challenges in their everyday lives.
We also need to make it a habit to pray for our children's protection, wisdom, and guidance rather than being afraid. Praying for and with your kids will help them build their trust in God and make them feel loved and supported.
6. Encourage personal responsibility: We must also understand that our children must learn to take responsibility for their actions and decisions as they grow up. Instead of making excuses for them or allowing them to use excuses to get out of problems, we must make it our duty to teach them to own up to their mistakes and learn from them.
We must discourage them from blaming others or making excuses. By encouraging personal responsibility in our children, we can help them develop a strong sense of self-awareness and accountability, which play a vital role in helping them navigate challenges with confidence.
7. Teach and practice gratitude: God wants us to be grateful for all things and in every situation. 1 Thessalonians 5:18 says, "In everything give thanks: for this is the will of God in Christ Jesus concerning you."
Gratitude is a powerful tool that unlocks incessant blessings, grace, and protection if you tap into it. So, as parents, we must introduce our kids to this lifestyle.
I also understand that gratitude and thankfulness are part of our culture as Christians. Therefore, if you want to raise your children fearlessly, and make them successful in life, teach them to focus on the good things in life, even in difficult situations. When they focus on the good things, they will remain positive, content, and humble. They will develop a positive outlook on life and have a sense of contentment that can help them face challenges with greater resilience.
8. Help them build a spirit of generosity: Raise your children to understand that God loves a cheerful giver. 2 Corinthians 9:6-7 reminds us: "But this I say, He which soweth sparingly shall reap also sparingly; and he which soweth bountifully shall also reap bountifully. Every man according as he purposeth in his heart, so let him give; not grudgingly, or of necessity: for God loveth a cheerful giver."
They can only receive more when they give sparingly and with an open heart. By teaching children to be generous with their time, talents, and resources, you are not only teaching them the secrets of divine blessings but also helping them develop a sense of purpose and compassion.
Encourage your children to serve others and strive to make a positive difference in the world. Make them understand that every little gesture of kindness and generosity counts.
9. Provide a safe and stable home environment for them: Believe it or not, the moral and psychological well-being of your child is influenced by the kind of home and environment you raise them in.
Children need a stable and secure home environment to thrive. We should provide a safe and loving home environment where our children feel loved, respected, secure, and supported.
And if you want them to grow up with decent moral and ethical values, you must learn to set reasonable and godly rules and teach them to obey them. Teach them the importance of obeying rules and what happens when rules are not followed. Also, set boundaries and encourage them to learn to respect such boundaries. Be strict when required, but also allow freedom and autonomy as your children grow and get wiser.
10. It's okay to seek support from others:
Parenting can be difficult, and sometimes we may not be able to do it alone.
If you're feeling overwhelmed by the stress and burden of parenting, don't hesitate to seek help from others, whether it's family, friends, or a church group. Seeking help isn't a sign of weakness, defeat, or poor parenting, so don't let anyone make you feel like it is bad to seek help, as long as it is from the right people.
When you have a support network, you can help your children feel loved and connected. You can also gain the encouragement and guidance you need as a parent from this support network.
Photo Credit: ©Getty/MoMo-Productions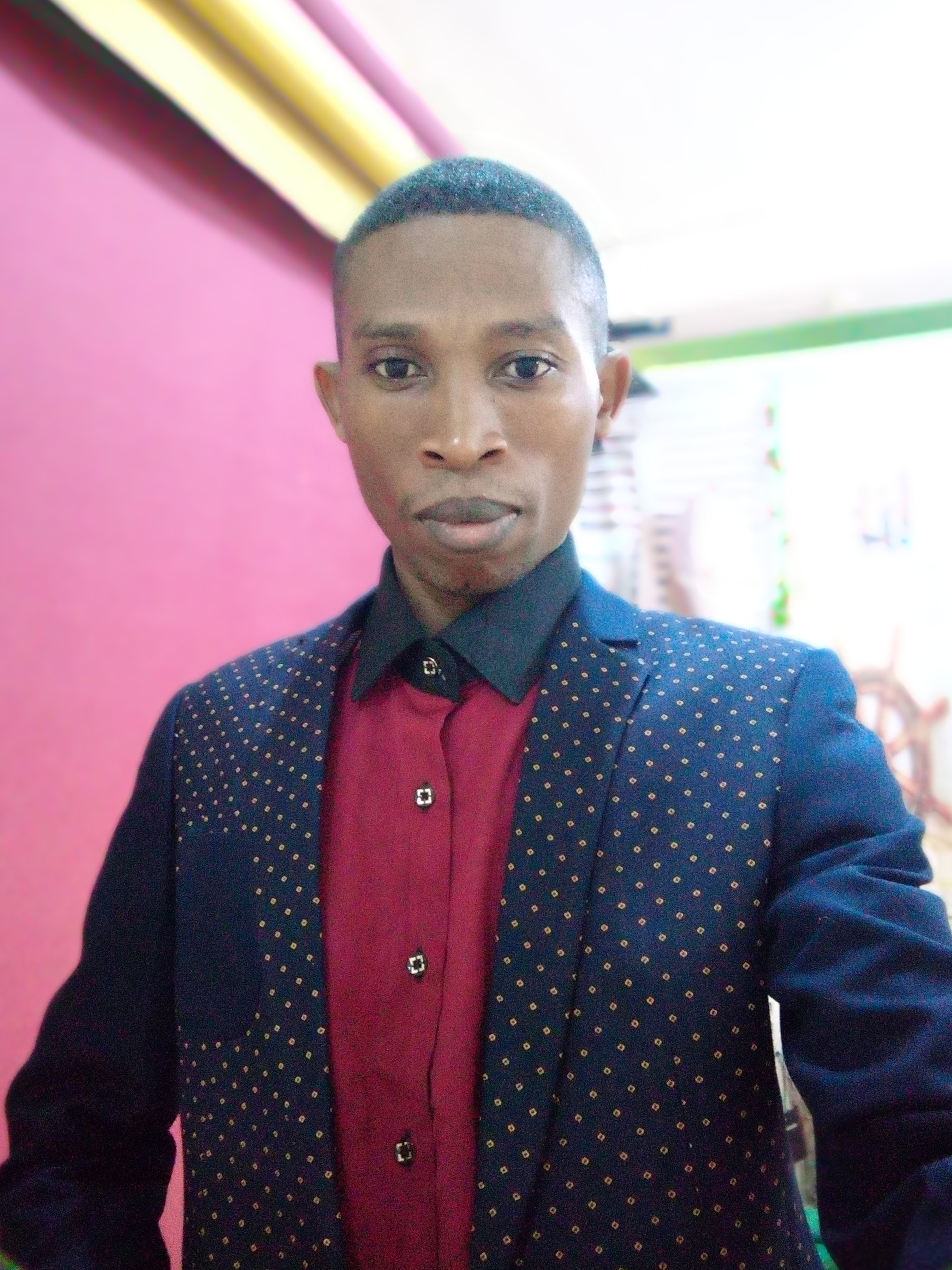 Emmanuel Abimbola is a creative freelance writer, blogger, and web designer. He is a devout Christian with an uncompromising faith who hails from Ondo State in Nigeria, West Africa. As a lover of kids, Emmanuel runs a small elementary school in Arigidi, Nigeria.
---
---