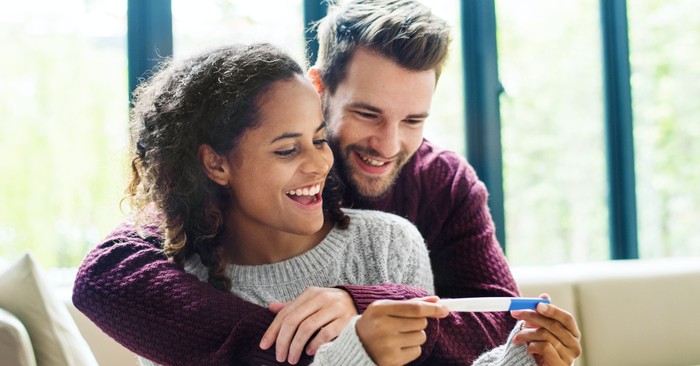 Whether you are welcoming a child of your own, a grandchild, or another new life making its way into the world, here are nine prayers of praise for the promise of new life.
Brought to you by
The blessing of a baby is one of the most joyful of celebrations. Like the bright red buds on a maple tree that signify the start of spring, or the crisp yellow daffodil blossoms that poke through even a fresh drift of snow, new life carries a promise: that God is beginning something fresh even in a world that can sometimes feel terribly dim.
The Bible tells us that children are a blessing from the Lord.
In Psalm 127:3-5, we're told, "Children are a heritage from the Lord, offspring a reward from him. Like arrows in the hands of a warrior, are children born in one's youth. Blessed is the man whose quiver is full of them. They will not be put to shame when they contend with their opponents in court."
One of the first commands God gave Adam and Eve was to "be fruitful and increase in number."
Later, after God restarted humanity after the flood, he told Noah and his sons to "be fruitful and increase in number; multiply on the earth and increase upon it" (Genesis 9:7).
A new life is a new creation, a brand-new opportunity for the Lord to shine through one of His vessels into even the darkest corners of the earth. And hopefully, that precious new life will one day join the choir of heavenly voices singing praises to the Father.
Whether you are welcoming a child of your own, a grandchild, or another new life making its way in the world, here are nine prayers of praise for the promise of new life.
Father God, thank You for the beautiful gift of life You have granted in this child. As Psalm 139 assures us, You know everything about this precious one. You knit this child together in the womb and knew this child's thoughts and ultimate purpose.
You know every one of the days allotted to this sweet remnant of Your light and vision, and You made this child fearfully and oh, so wonderfully.
Thank You for your care, Your vision, and Your design. Thank You for the gifts and graces we don't even understand yet. Help us to love this amazing creation in Your name and in honor of all You are and all You do. Amen.
2. A Prayer for Guidance
Lord, I'm scared. I'm such a flawed and sinful human being. You know my heart, and You know how hard it is for me to do right and obey Your commands. Yet You also know I am trying, and I want to do well.
As I greet this precious new life, help me to shine Your light upon this child and represent You well. Help me guide this new life in the ways You intend, teaching and correcting and rebuking and loving in all the ways You need me to.
Help me to parent well, listen well, love well, and learn well. Humble me, and open my ears to Your guidance as I try my best to raise this child right by You. In Your holy and precious name, I pray, Amen.
3. A Prayer in Spite of the World
Oh, Lord, this is a broken and frightening world sometimes. Illnesses abound, and violence tears our cities and communities apart. I know full well that any day now, You will return. And yet, You have chosen to bring forth this beautiful new life into the world for however long You intend.
In spite of the hardships surrounding us, the evil and the terror and the poverty and the disarray, help me to love this little one well. Help me to raise her up in Your name, pointing to You always and foremost.
Help me to show this precious child what is truly important: Your will, Your way, Your path, Your message. Thank You, Lord, for the blessing and the opportunity. Amen.
4. A Prayer of Gratitude
Heavenly Father, thank You for answering our prayers with this extraordinary gift of new life. We asked, and You answered our prayers powerfully. For this and for all You do, we are immensely grateful.
We dedicate this child to You and pray that You help us guide him well in all You have in store for him. Whatever is asked, help us step up and answer the call. Amen.
5. A Prayer of Dedication
Lord, as I look down on this amazing creation, this precious and wonderful child, I thank You with all my heart. I don't yet know Your plans for this sweet one, and that's okay.
I am willing to do whatever You ask to raise this child right in Your will and Your ways. I dedicate this child to You and will do all I can to share Your truth with her. Amen.
6. A Prayer in Honor of Your Splendor
Oh, God, You created such beauty in the world! From the majestic mountains to the rainbows to the glorious sunrise that begins each new day, You paint the world with stunning, miraculous care.
Now, as I look down upon this innocent child, I marvel once more at the miracles You create. You put life into a womb, formed every delicate part of this tiny human, and then somehow enabled it to gasp for its first breaths in this world that You painstakingly designed, layer by layer by intricate layer.
What power! What splendor! What a miracle You work... over and over and over again. Thank You, God, for this precious new life. Thank You for new beginnings. Thank You for all. Amen.
7. A Prayer of Trust
Lord, You know my heart. You know I have no idea what I'm doing. But I trust in You. Help me to love this child well in spite of this broken and scary world. Protect him from disease and terror, from hunger and pain.
Enable me to cling to Your ways and to heed the words of Proverbs 22:6, to train up this child in the way he should go, so that even when he is old, he will not depart from it.
I so desperately want to carry on Your legacy of love, Father God. On my own, I am weak, but in You, I know it can be reality. Amen.
8. A Prayer of Thanksgiving
Heavenly God, I am humbled, blessed, and grateful beyond belief that because of the sacrifice of Your son, Jesus, all of us who believe in You have salvation.
I cling to the words of 2 Corinthians 5:17, "If anyone is in Christ, the new creation has come: the old has gone, the new is here!"
As I gaze down upon this exquisite new life, I am reminded that just as this sweet child is a new creation, so too am I. All of us, every day, have the opportunity to begin again in You.
Thank You for this gift, and thank You for the reminder this child brings of Your generous, extravagant, and wildly expansive love for Your children. Amen.
9. A Prayer for the Unborn
Oh, Lord, I put all my hopes and desires right at Your feet. You know how desperately I already love and want this child. And yet all the love and hope and care I feel, I know You feel all of that and more for me and for every one of Your children.
Please, Lord, protect this sweet child. Grant this child a smooth passage into the world and a safe and loving home. Help me and others in this child's life offer the kind of love inspired by You — pure, selfless, true, and perfect. Amen.
The Lord loves you, and He loves this precious child. Whatever prayer you choose to pray for this glorious new life, remember that we love because He first loved us. Thanks be to God!
For further reading:
Photo Credit: ©iStock/Getty Images Plus/Rawpixel
---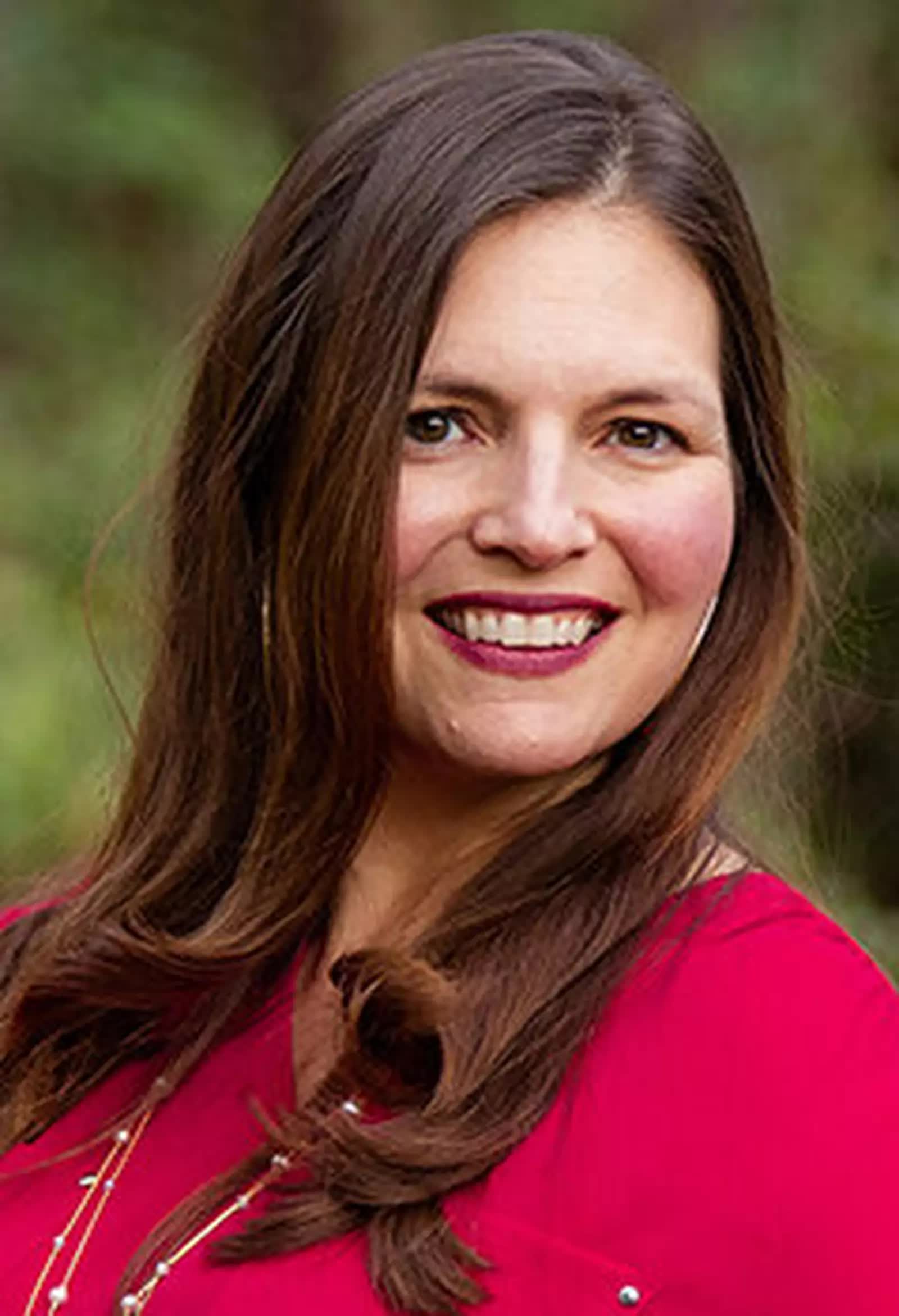 Jessica Brodie is an award-winning Christian novelist, journalist, editor, blogger, and writing coach and the recipient of the 2018 American Christian Fiction Writers Genesis Award for her novel, The Memory Garden. She is also the editor of the South Carolina United Methodist Advocate, the oldest newspaper in Methodism. Her newest release is an Advent daily devotional for those seeking true closeness with God, which you can find at https://www.jessicabrodie.com/advent. Learn more about Jessica's fiction and read her faith blog at http://jessicabrodie.com. She has a weekly YouTube devotional and podcast. You can also connect with her on Facebook,Twitter, and more. She's also produced a free eBook, A God-Centered Life: 10 Faith-Based Practices When You're Feeling Anxious, Grumpy, or Stressed
---
This article is part of our prayer resources meant to inspire and encourage your prayer life when you face uncertain times. Remember, the Holy Spirit intercedes for us, and God knows your heart even if you can't find the words to pray.
Prayers for Healing
Morning Prayers
Prayers for Family
Prayers for Surgery
Prayers for Strength
Night Prayers Before Bed
Prayers for Protection
The Lord's Prayer: Our Father
Related podcast:
The views and opinions expressed in this podcast are those of the speakers and do not necessarily reflect the views or positions of Salem Web Network and Salem Media Group.
Related video:
Video credits for audio, video, and photos: Soundstripe, Storyblocks, LightStock, ThinkStock, GettyImages; Voiceover by Stephen Sanders

---
Now available is our new Daily Prayer devotional! An easy way to start your day with prayer: read today's prayer and sign up to receive it by email.
This article originally appeared on Christianity.com. For more faith-building resources, visit Christianity.com.
---
---