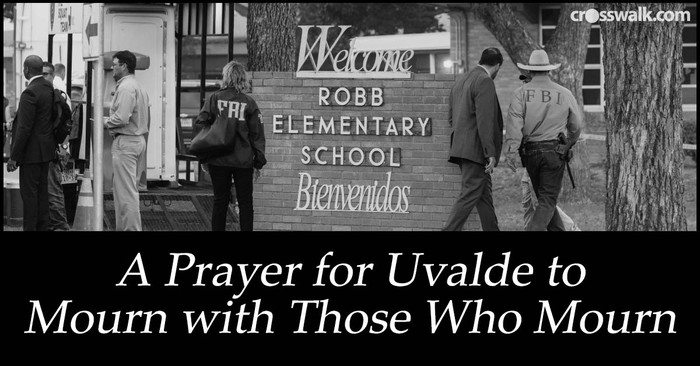 YES, there are issues at hand that are imperative to address, problems that MUST be solved. And yet here, now, this very moment, we must mourn with those who mourn (Romans 12:15).
"O Spirit who enters our every grief, intercede now for this hurting people, in this broken land...move our hearts to compassion, O Lord, that we would interact with these casualties, not as news stories or statistics, but as our own sisters and brothers, flesh and blood, divine image-bearers, irreplaceable individuals whose losses will leave gaping holes in homes, friendships, workplaces, churches, schools, organizations, and neighborhoods." A Liturgy for Grieving a National Tragedy, from Every Moment Holy, Vo. 2 (emphasis mine)
I saw a photo of one of the ten-year-old boys who was killed in the Uvalde, Texas, school shooting, and my heartache multiplied. There is a deepening of the wound as we move from being shocked by the violence and appalled by the numbers to seeing the actual faces of the victims and those whose lives they touched. No words will ever be sufficient, but we must use them as we witness and grieve. We must choose and use our words cautiously, compassionately, and courageously. We must cry out to God, begging him to be present and merciful to those wounded, grieving, and in so many ways, irreparably broken.
Regardless of where one stands on the political issues involved, we must not lose sight of the fact that there are people involved who need to be loved and cared for and seen and heard. YES, there are issues at hand that are imperative to address, problems that MUST be solved. And yet here, now, this very moment, we must mourn with those who mourn (Romans 12:15). Let us approach the throne of grace with boldness (Hebrews 4:16) and ask the God of mercy to teach us how to better mourn with his mourning children. "Let any spoken comforts we offer be the fruits of a real and costly fellowship with those who grieve" (Every Moment Holy, Vol. 2). We have a holy and mighty God who will teach us how to share in their sorrow in meaningful ways instead of offering platitudes. Let us come alongside the grieving not by saying we offer thoughts and prayers but instead by falling to our knees and asking the Holy Spirit to intercede "with groanings too deep for words" (Romans 8:28, ESV).
When our nation is stunned by a natural disaster, it is easier to find ways to help. We want to do something. Some are able to physically go and provide hands-on acts of service to those affected. Others can provide funding for relief efforts. But when facing a national tragedy like what occurred in Texas, it is sometimes hard to see how we can truly help. When I've had the opportunity to come alongside a friend in crisis, I have caught myself on some occasions asking, "what can I do besides pray?" While the sentiment here is not lost - most of us want to take action and provide tangible help - the question unintentionally diminishes the power and the importance of prayer. God says in Jeremiah 29:12, "you will call on me and come and pray to me, and I will listen to you." In his letter to the Ephesians (6:18), Paul writes, "pray in the Spirit on all occasions with all kinds of prayers and requests. With this in mind, be alert and always keep on praying for all the Lord's people." Instead of being resigned to thinking all I can do is pray, Christians should first and always talk to God, knowing that he hears our prayers and trusting him to respond. Through this time of prayer, he will often communicate not only that he does want us to act but also how he wants us to act. Instead of wishing we could do something meaningful and resigning ourselves to pray for those in need, we can pray for those in need and ask God to direct us in what else we can do to help.
A Prayer for Uvalde
Abba, Father. We know that you are near to the broken-hearted and that Your Word is full of promises and evidence of your mercy and healing in times of tragedy and grief. We know that you are holy and that you are also bearing the grief of this violence and brokenness and loss. We know that you empathize in a way most of us cannot, having seen your own son violently murdered. So, Lord, we cry out to you, we beg you, to make your presence and love and mercy and grace and healing felt and known by each and every person in Uvalde and every life outside of their community who is touched by this horrendous evil. Teach us how to mourn with those who mourn in a meaningful way and to come alongside them as the hands and feet of Jesus. They don't need platitudes or platforming in this moment, but you know their deepest needs today, and we ask you to meet them in their grief and brokenness and show us how to meet them there also.
Related:
How 7 Christian Leaders Reacted to the Uvalde, Texas, School Shooting
Photo credit: ©Getty Images/Jordan Vonderhaar/Stringer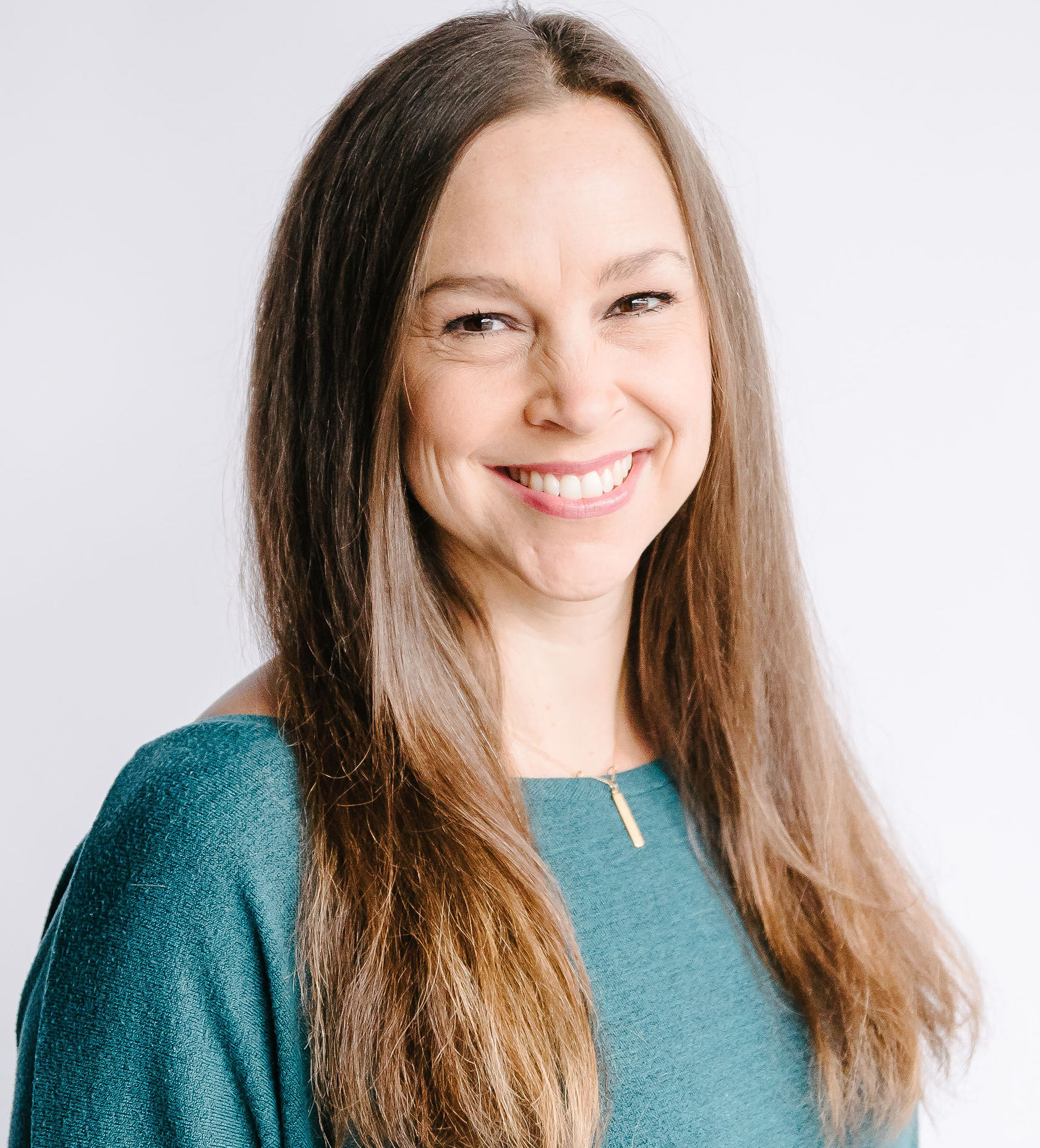 Cheryl Gilbert is a loving wife, proud mom, cancer survivor, really loud laugher, sun-seeker, and - most important - Jesus follower, living in the Pacific Northwest. Cheryl has a degree in English, Writing & Rhetoric from Pepperdine University, and is a regular guest blogger at Hello Mornings. She has worked as a teacher, a personal trainer, a nutritionist, and a Youth & Children's Ministry assistant, all while remaining passionate about the written Word and using her gifts for God's glory. When she's not writing, you can find Cheryl skiing with her husband, baking with her daughter, watching Star Wars & Marvel movies with her son, or exploring local parks and trails with her dog. You can learn more about Cheryl and her work on her website.
Related podcast:
The views and opinions expressed in this podcast are those of the speakers and do not necessarily reflect the views or positions of Salem Web Network and Salem Media Group.
Related video:
Stock Footage & Music Courtesy of Soundstripe.com Thumbnail by Getty Images
---
Now available is our new Daily Prayer devotional! An easy way to start your day with prayer: read today's prayer and sign up to receive it by email.
This article is part of our Prayer resource meant to inspire and encourage your prayer life when you face uncertain times. Visit our most popular prayers if you are wondering how to pray or what to pray. Remember, the Holy Spirit intercedes for us and God knows your heart even if you can't find the words to pray.
Serenity Prayer
The Lord's Prayer
Prayer for Peace
Morning Prayers
Good Night Prayers
Prayer for Healing
Prayer for Protection
Prayer for God's Help
Prayer for Anxiety
Prayer for Strength
---
---