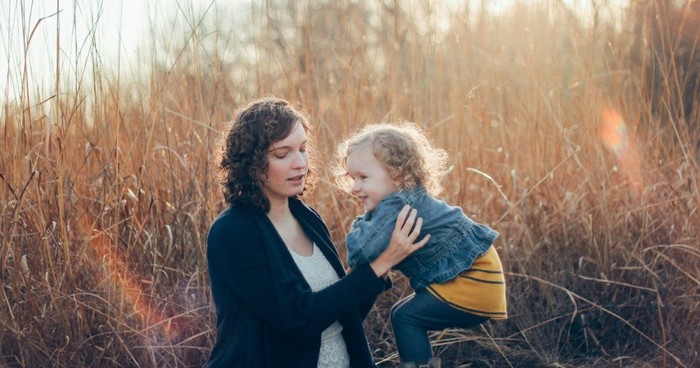 Putting into words the love of a mother for her children seems almost impossible. A mother loves her child selflessly, purely, with all of her being. There's no talk of the child "deserving" her love – a mother loves regardless of what her children do or don't do. She loves her children simply because they are hers. And as these quotes about mothers show, a love like that is such a beautiful picture of God's love for us.
It's easy to see why God identifies himself as our Father, why he sees moms and dads giving shape to his gospel of unending grace and lavish love. This Mother's Day, let these quotes remind you of how much your mother loves you – and ultimately, how much greater is the love of your Father in heaven. If you're missing your mom this Mother's Day, or if this holiday is hard for you for whatever reason – know you're not alone. God is with you, he understands your heartache and his comfort is like that of a mother – tender and compassionate. You are so loved.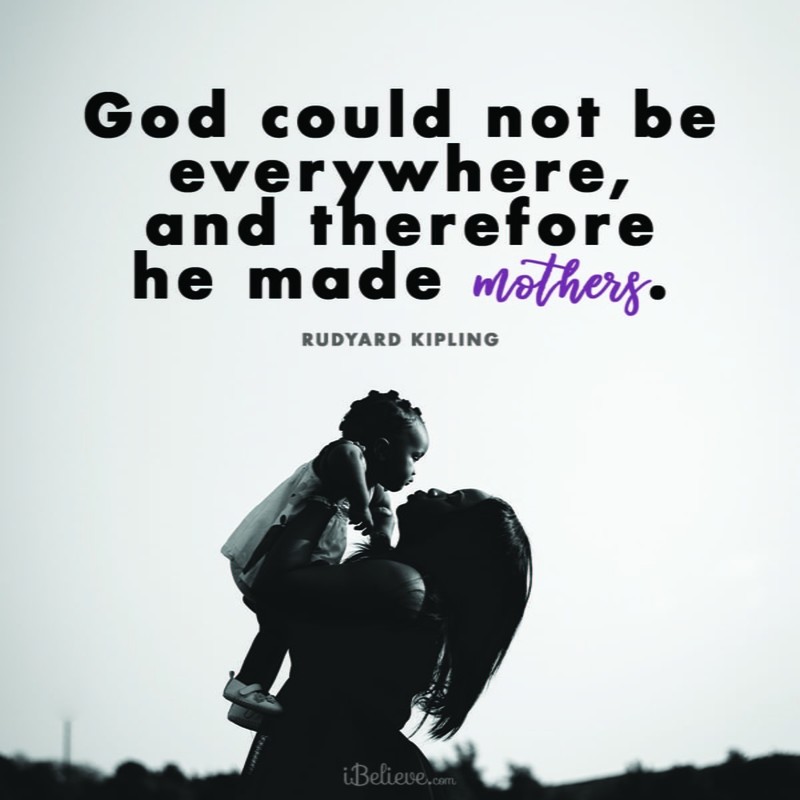 A Mother's Love is a Picture of God's Love
1. God could not be everywhere, and therefore he made mothers. – Rudyard Kipling
2. Mothers can forgive anything! Tell me all, and be sure that I will never let you go, though the whole world should turn from you. – Louisa May Alcott
3. "I learned more about Christianity from my mother than from all the theologians in England." – John Wesley
4. My mother was the most beautiful woman I ever saw. All I am I owe to my mother. I attribute all my success in life to the moral, intellectual and physical education I received from her.  – George Washington
5. The mother, more than the father, is the one who molds and shapes those little lives from day one. – John MacArthur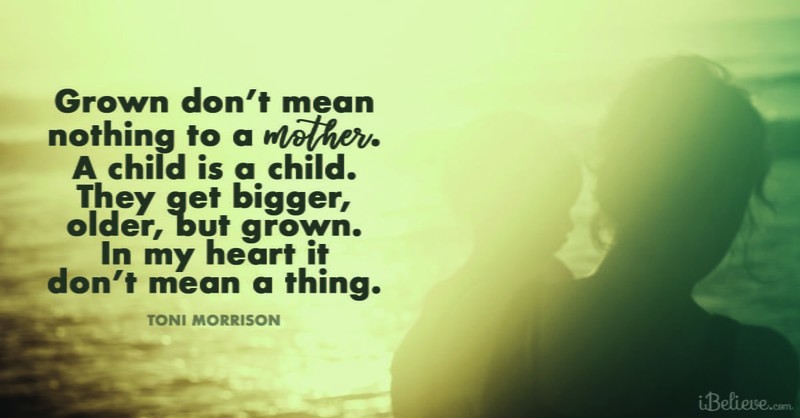 A Mother's Love is Forever
6. "Grown don't mean nothing to a mother. A child is a child. They get bigger, older, but grown. In my heart it don't mean a thing." – Toni Morrison
7. Mother's love is peace. It need not be acquired, it need not be deserved. – Erich Fromm
8. A mother is a person who seeing there are only four pieces of pie for five people, promptly announces she never did care for pie. – Tenneva Jordan
9. There is nothing as sincere as a mother's kiss. – Saleem Sharma
10. A mother's arms are more comforting than anyone else's. – Princess Diana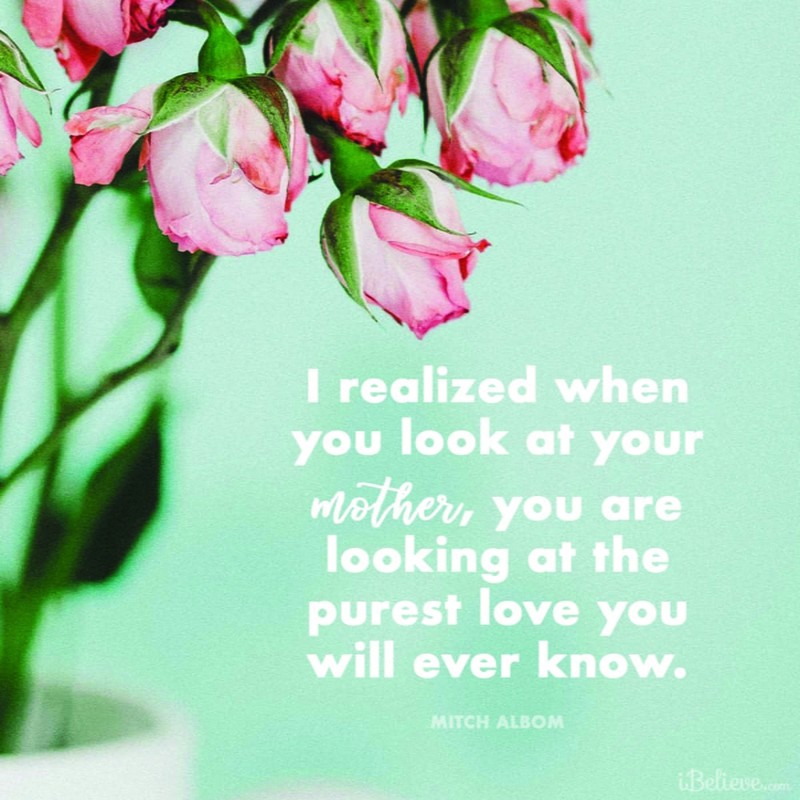 A Mother's Love is Pure
11. "I realized when you look at your mother, you are looking at the purest love you will ever know." – Mitch Albom
12. "To a parent, your child wasn't just a person: your child was a place, a kind of Narnia, a vast eternal place where the present you were living and the past you remembered and the future you longed for all at the same time. You could see it every time you looked at her: layered in her face was the baby she'd been and the child she'd become and the adult she would grow up to be, and you saw them all simultaneously, like a 3-D image. It made your head spin. It was a place you could take refuge, if you knew how to get in. And each time you left it, each time your child passed out of your sight, you feared you might never be able to return to that place again." – Celeste Ng, Little Fires Everywhere
13. Life began with waking up and loving my mother's face. – George Eliot
14. My mother is my root, my foundation. She planted the seed that I base my life on, and that is the belief that the ability to achieve starts in your mind. – Michael Jordan
15. "To describe my mother would be to write about a hurricane in its perfect power. Or the climbing, falling colors of a rainbow." – Maya Angelou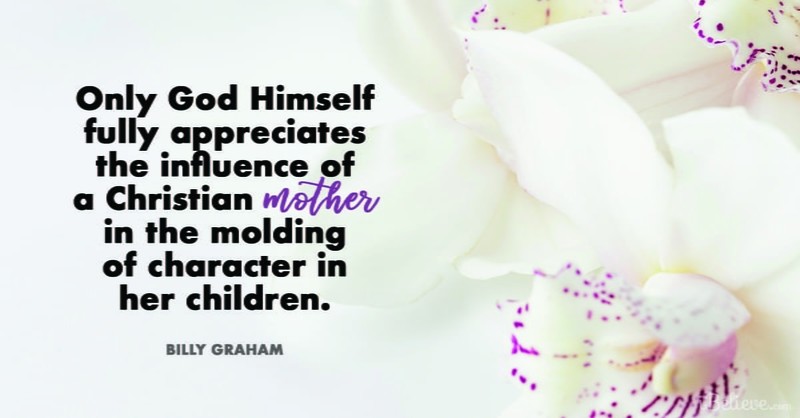 A Mother's Love Makes You Want to Be Your Best
16. Only God Himself fully appreciates the influence of a Christian mother in the molding of character in her children. – Billy Graham
17. "[A] mother is one to whom you hurry when you are troubled." – Emily Dickinson
18. "When you are a mother, you are never really alone in your thoughts. A mother always has to think twice, once for herself and once for her child." – Sophia Loren
19. "I think every working mom probably feels the same thing: You go through big chunks of time where you're just thinking, 'This is impossible – oh, this is impossible.' And then you just keep going and keep going, and you sort of do the impossible." – Tina Fey
20. I cannot tell you how much I owe to the solemn word of my good mother.–Charles H. Spurgeon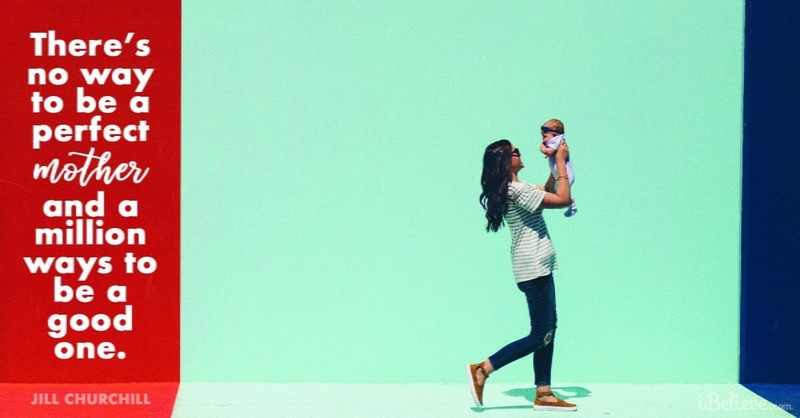 A Mother's Love Frees Her Child to Grow Confidently
21. I remember my mother's prayers and they have always followed me. They have clung to me all my life. – Abraham Lincoln
22. "There's no way to be a perfect mother and a million ways to be a good one." – Jill Churchill
23. "Kids don't stay with you if you do it right. It's the one job where, the better you are, the more surely you won't be needed in the long run." – Barbara Kingsolver
24. "We have a secret in our culture, and it's not that birth is painful. It's that women are strong." – Laura Stavoe Harm
25. "Birth is a mystery. Words are not enough." – Marie O'Connor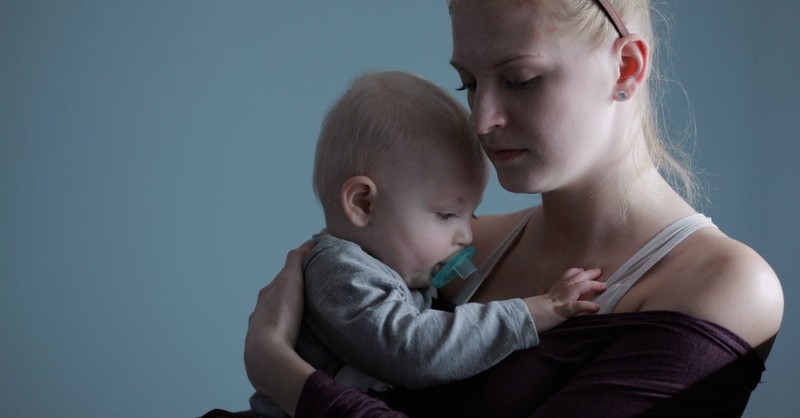 Related Video: Am I A Good Mom?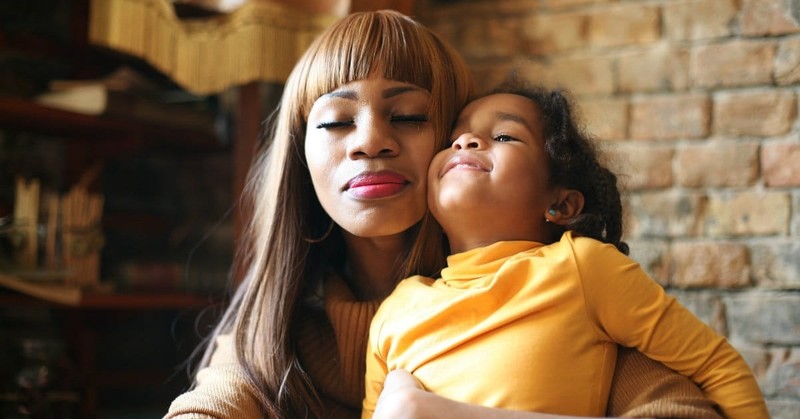 A Prayer for the Mom Who is Weary:
This prayer was written by Christina Fox and was first featured here.
Dear Father in Heaven,
I come before you weary and beat down by this long day. Being a mother can be so hard! I often feel helpless and inadequate. I never know what to expect. I often don't know what to do. The constant change leaves me reeling. The twists and turns of each day is a glaring reminder of how needy and dependent I am.
The book of Hebrews tells me I can come to you in confidence and find the grace and mercy I need. And so I come to you now to lay all these burdens at your feet. I feel so overwhelmed by the details of life. It seems like I can never get ahead. Just when I clean up one mess, another one pops up somewhere else. Just when I think I know what I am doing as a mom, my child enters a new age and stage. Just when I think I have a steady routine in place, someone gets sick or hurt. Some days I wonder if I'm really cut out for motherhood.
I know I failed to glorify you today. I failed to love as you love me. I failed to extend the grace you've given me to my children. Forgive me for striving in my own strength. Forgive me for my fears over all the unknowns of motherhood. Forgive me for putting my hope in things, circumstances, or in my own strength rather than in you. Forgive me for my impatience and for wanting life to go my way. Each of these sins and failures reminds me of just how much I need a Savior. Today reminds me that I need Jesus more than I did yesterday and that tomorrow I will need him even more.
I'm so thankful that there is so much of you to give. You never grow tired or weary. Even while I sleep, you remain at work, ruling and reigning over your Kingdom. Nothing happens outside your knowledge and will. You are never surprised or caught off guard. You're never stretched beyond what you can handle. You're never unprepared. And the well of your grace never runs dry.
Because of what Jesus did for me at the cross, I ask that you create in me a clean heart. Renew a refreshed spirit within me. Give me strength each day. Open my eyes so that I see your hand at work in my messy, unpredictable, and often crazy life. Be my constant in my fluctuating emotions. Keep the gospel ever before me and make it a reality in my daily life as a mother.
I pray that tomorrow you would be with me in all ups and downs of my day. Help me to find my joy in you and not in my circumstances. Help me not to fear whatever twists and turns may come. Help me to love my children and serve them well. Help me to enjoy each moment with them and not spend my time worrying about the next moment to come. May I remember that even when it feels otherwise, you are always with me and will never leave me or forsake me. Tonight, may I sleep in peace knowing that even when I lose my grip, you never let go of me. And may I open my eyes in the morning to find mercy, fresh and new, ready for the taking.
In Jesus' name I pray, Amen.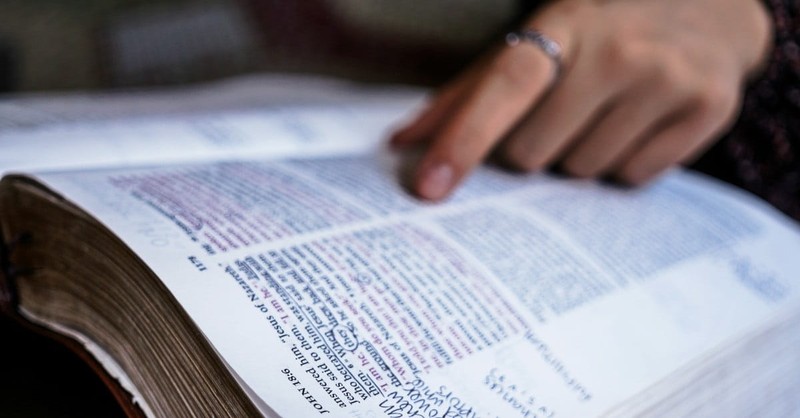 Bible Verses on Moms and Motherhood:
"As a mother comforts her child, so will I comfort you; and you will be comforted over Jerusalem." - Isaiah 66:13
She opens her mouth with wisdom, and the teaching of kindness is on her tongue. She looks well to the ways of her household and does not eat the bread of idleness. Proverbs 31:26-27
Behold, children are a heritage from the Lord, the fruit of the womb a reward. Psalm 137:3
"Can a woman forget her nursing child, that she should have no compassion on the son of her womb? Even these may forget, yet I will not forget you. Isaiah 49:15
Her children rise up and call her blessed; her husband also, and he praises her: Proverbs 31:28
For you formed my inward parts; you knitted me together in my mother's womb. Psalm 139:13
Grandchildren are the crown of the aged, and the glory of children is their fathers. Proverbs 17:6

He gives the barren woman a home, making her the joyous mother of children. Praise the Lord! Psalm 113:9
Let your father and mother be glad; let her who bore you rejoice. Proverbs 23:25
Originally published Wednesday, 14 April 2021.
---
---