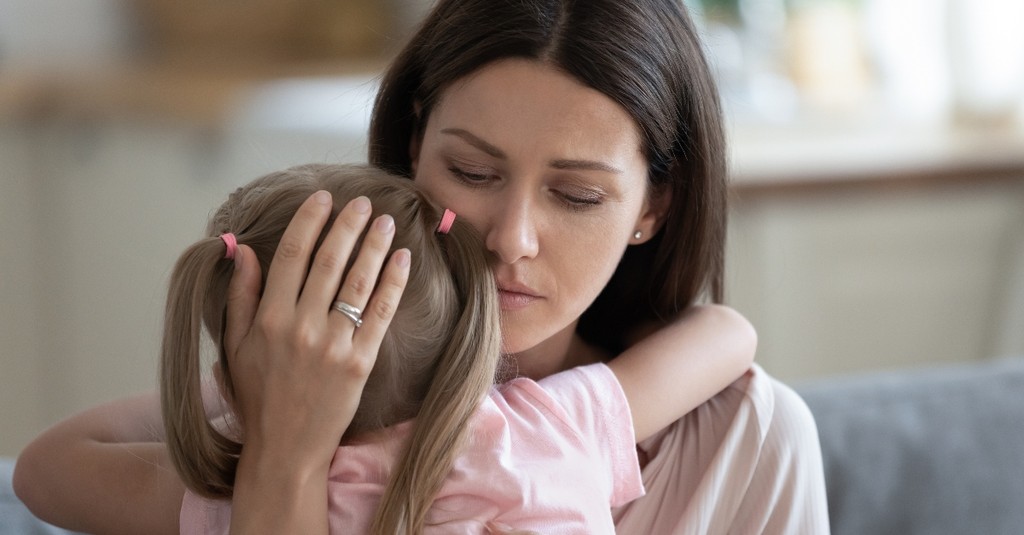 Motherhood is a beautiful gift, but it comes with a lot of baggage. There is constant pressure to be perfect, to do all the things, to raise the next generation of world changers, and more.
It's hard being a mom today—the world is loud, the influences are strong, and the lies are real. It's challenging to discern what is true from what is fake when noise and visuals filter reality into ideality. Culture lies to us every day, but for moms who are busy, distracted, sleep deprived, vulnerable, or feeling very alone and isolated, our guards are often down and our joy is easily taken away.
The struggles may exist, but we can silence the lies by measuring every voice against Scripture. When we allow the Spirit to renew our thoughts (Ephesians 4:23) we can think about things are that are honorable, right, pure and worthy of praise (Philippians 4:8).
Photo Credit: © Getty Images/fizkes
Slide 1 of 5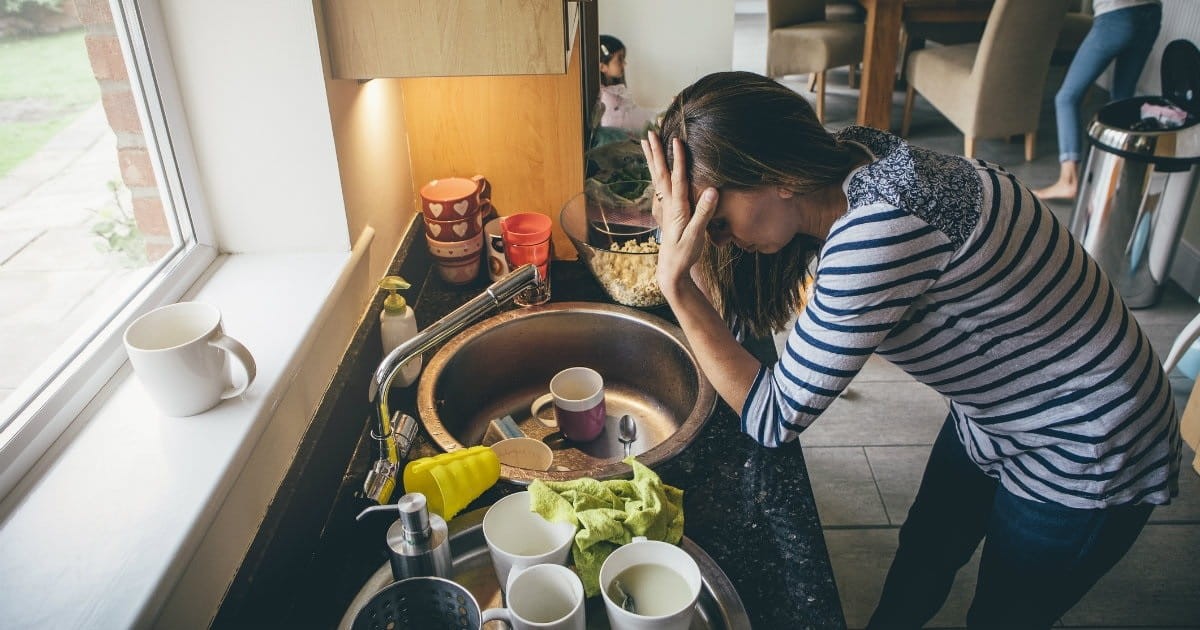 Lie No. 1: "I've got this... all by myself"
I got this! All I need is me, myself and I to tackle whatever challenge motherhood brings!
Culture loves selling us the lie that all we need is #1. That is, me, myself, and I.
We are told we can be a #momboss and slay motherhood into victory (victory over what? I'm not sure…) but the truth is we weren't meant to do this life alone.
On our own and with our own strength we can do quite little. When we rely on ourselves and our own capacity, we end up spiritually depleted and emotionally drained. Moms who believe they can "mom" alone often experience anger, frustration, impatience, grief, fear, and loneliness, among other things because they simply cannot be "all the things" to or do "all the things" for all of the people in their lives. We need the Spirit's strength to renew us, sustain us, protect us, and lift us up. Through the power of the Holy Spirit within us, we can do "all things" through Christ who gives us strength (Philippians 4:13).
Lie No. 2: "No one understand what I'm going through"
I am all alone in this journey.
I was one of the first women of my friends to become pregnant and then I lost my job soon after I announced my pregnancy. I didn't realize how much my sense of worth, purpose and identity was found in my occupation until I was left with no job and a whole new season of life to walk through.
Becoming a mom was not easy or natural for me. My sinful bents towards anger, impatience and selfishness did not bode well during the early stages of young motherhood.
I know I am not the only mom who has experienced feeling alone or like no one can relate to what I'm going through. The truth is, all moms struggle. The struggles may look different, but the battle is very much the same. The world may tell us we are the only ones facing this fight but that is a flat out lie. The enemy wants to steal our joy (John 10:10) and crush our spirits, but we must not let him. Authenticity and vulnerability lead to relatability amongst our peers, community, and all whom we come in contact with. We were not meant to do this life alone! We are brought closer together when we bravely step out of our comfort zones and willingly step into community by opening up our hearts to receive God's goodness (Hebrews 10:24-25).
Photo Credit: © Getty Images
Slide 2 of 5
Lie No. 3: "I have no idea what I'm doing so I might as well quit."
I've been a mom for ten years and I still have no idea what I'm doing and am pretty sure I never will. I often feel like I am failing at everything. There are days when I want to throw in the towel, pull out my hair, and take a sabbatical because I simply feel like I cannot do this mom thing anymore.
When you feel like you are failing at every attempt, remember that God designed you to be your child's mother and there is no one more qualified for the job than you. You are the mom God had in mind for your child(ren) when He created both of you (Galatians 1:15). No mom knows what they are doing and no mom will ever be perfect, but you are the perfect mom for your specific, one-of-a-kind child(ren).
Lie No. 4: "I Must Keep Up with the Joneses..."
…and the Kardashians, and everyone else I encounter or I am a failure.
Lusting after what your neighbor has is not anything new, but constantly being exposed to the seemingly perfect life of your neighbor, best friend, sister-in-law, son's teacher, favorite influencer and the like has significantly made us crave more while making us feel so much less.
Because of constant exposure to social media and the pressure to raise the next generation of world changers, moms often believe we are not doing enough, having enough, or being enough. E very mom is trying her best to be the best mom she can be. We don't need any added stress of trying to compare our "behind the scenes" to someone else's "highlight reel" and yet we regularly fall into the world's comparison trap. We can fight against the pressure to perform, boast, and compare by remembering we are uniquely made in the image of God (Genesis 1:27, Psalm 139:14, Ephesians 2:10) and are sent to live as servants of Christ (Galatians 1:10), not servants of the world.
Photo Credit: © Getty Images
Slide 3 of 5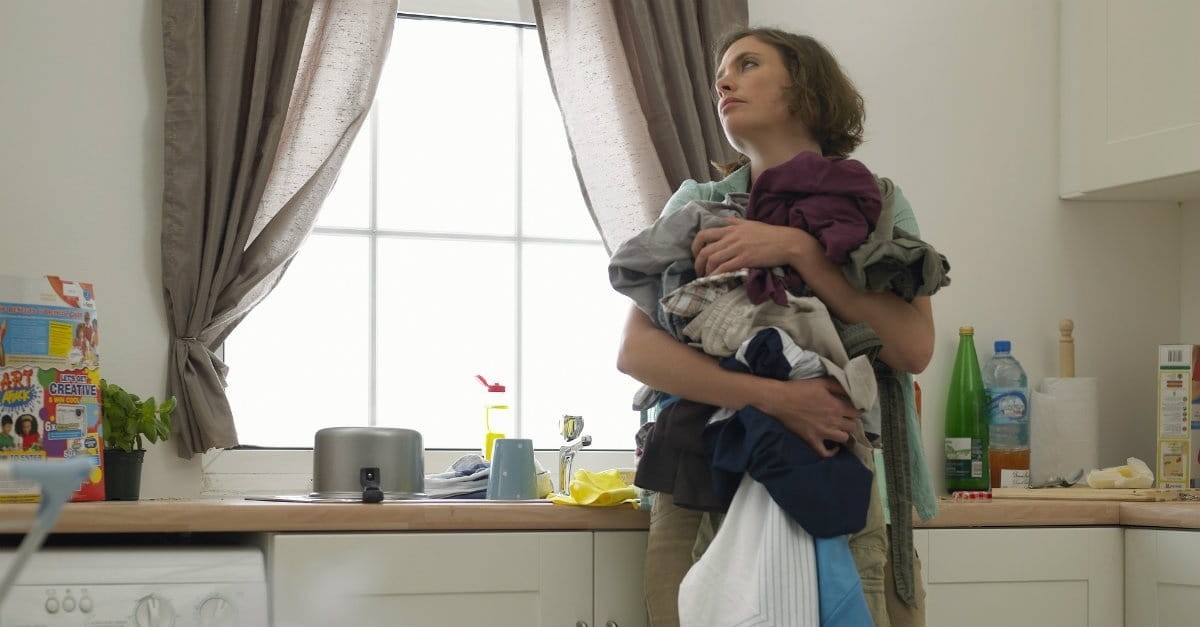 Lie No. 5: "None of this matters."
Mundane routines, days without showers, sleepless nights…what's it all for?
Being a mom is a 24/7 thankless job. It's easy to get caught up in the lie that motherhood doesn't matter when you're thick in the trenches of trying to keep tiny humans alive and unable to see any fruit being produced from your endless labor.
The truth is, it ALL matters because this very life you are living matters. You were created on purpose for a purpose even if most of your days feel without purpose. Like the lyrics in Steven Curtis Chapman's song Do Everything say, "Every little thing that you do to bring a smile to His face, tell the story of grace, with every move that you make and every little thing you do," do it for the glory of the One who made you (1 Corinthians 10:31).
Lie No. 6: "My child's salvation depends on me."
The pressure to lead our children to a saving faith is a strong one. I mean, we are talking eternity here and I don't know anyone who doesn't want to spend eternity with their children and their Heavenly Father.
But the truth is, there is nothing we can do to fully ensure our child(ren)'s salvation. We can pray, guide and lead our children in the ways of the Lord, but ultimately the Father must give our children the desire to come to Christ on their own (John 6:44). God wants our children to find their way to Him and will open their hearts to receive His son in His timing (2 Peter 3). We can have peace trusting in the God who has entrusted our children to us.
Photo Credit: © Getty Images
Slide 4 of 5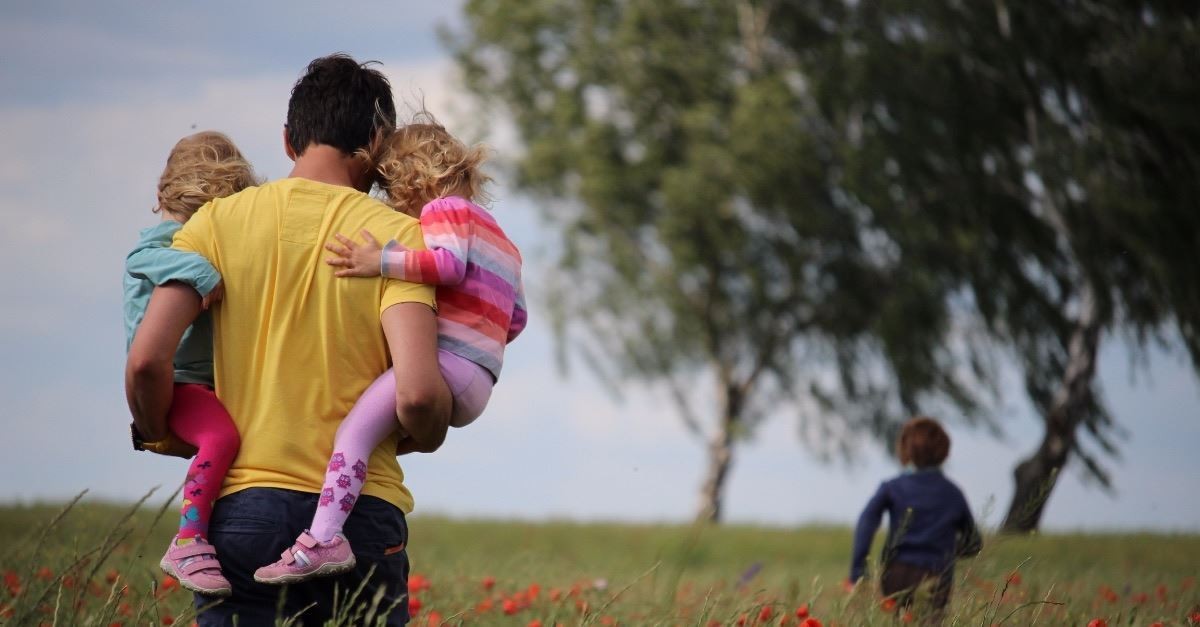 Lie No. 7: "I have control over my child's safety and circumstances."
Fear-based parenting, anxiety over the endless what-ifs, bubble-wrapping your children in an attempt to shield and protect them from the real world…we can try to do everything in our power to protect our kids and keep them safe but the reality is the happenings of this world are all out of our control.
The world is a scary place, there is no doubt about that. When we think about the circumstances surrounding our daily life we can spiral into a dark place. To stay in the light we must seek the light (1 John 1:7). Remember, the Lord is our strength and our protector (Psalm 28:7). He has planned all of our days and He will carry them on to completion (Philippians 1:6).
Lie No. 8: "I must do everything right or my kids will be ruined."
There is so much pressure to be a perfect mom today. Between the constant influence of social media, unlimited extracurricular options for kids to participate in, and endless parental obligations and responsibilities, it seems like every mom is slaying this motherhood gig while raising well-rounded, culturally diverse children. If you aren't throwing the Pinterest-worthy party, regularly volunteering at your child's school, teaching your children Scripture memorization, or signing your kids up for any and every activity, let's face it—you feel like a failure.
You don't want to mess up and you don't want your kids to miss out. Inevitably though, you will mess up, but your kids will not be ruined. There is no amount of flaw, weakness or failure that God cannot forgive and redeem (Lamentations 3:21-23). As a mom, we need to collectively stop striving on our own merit and instead thrive through the Spirit. His grace is enough both now and forever, for us and for our children (2 Corinthians 12:9).
Photo Credit: © Pixabay
Slide 5 of 5
Lie No. 9: "It's impossible to measure up."
The pressure of never-ending mombligations and unrealistic expectations is more intense and frequent than the amount of meals that can be cranked out in an Instant Pot! It seems the bar to achieve motherhood success has been raised higher and higher while the threshold of measuring success has gotten stronger and more competitive.
Is it just me or is it all too much? I love my children but I simply can't do everything for them or be everything to them. But when I look at the mom next to me who all but lives at her child's school because she spends so much time volunteering there, I'm afraid I'm failing as a mom or falling short of my mombligations.
While the world may have a bar set high of unattainable perfection (2 Corinthians 10:12), we can thank the Lord that our Father above does not. We will fall short because we are humans bent towards sin and unable to attain perfection this side of eternity, but we can have peace knowing God loved us enough to sacrifice His son for our shortcomings (Romans 5:8) and we are able to do good through His goodness rather than our own (2 Corinthians 3:5).
Lie No. 10: "I am just a mom."
Being a mom is such a gift, but if you're not careful you can lose yourself. You can lose your identity when you believe you're just a mom and without purpose.
You may be a mom, but you are so much more. You are God's daughter, chosen and marked by His love (Matthew 3:17). You are set apart (Deuteronomy 14:2, Jeremiah 1:5, 1 Peter 2:9). You are God's masterpiece (Ephesians 2:10).
In this world, you will go by many names and titles and will identify with many roles and descriptions. Whether you (or someone else) gives these names to you or if you choose to believe these names define who you are, there is only one name and one purpose that matters – HIS.
It doesn't matter if you have one kid or ten kids, or if you're a working mom, a stay-at-home mom, or a mom somewhere in between. All moms have struggles, capabilities, and inabilities that hinder their capacity to be perfect. That's okay—you don't need to be a perfect mom because you have a perfect heavenly Father. Through His perfect design you are made to be the perfect mom to your specific children. The lies you believe or hear from the world may tell you otherwise, but the truth is no one can be a better, more suitable mother to your children than YOU.
---
Christen Fox is a blogger for https://seekinggraceandgratitude.com, an online ministry that encourages Christian women to live purposeful, unfiltered lives that embrace human imperfection within God's perfect design. Christen resides in Grand Rapids, MI with her husband and five children. When not "momming," you can find Christen at a local fitness class, curled up with a book, hosting small groups and other events, cooking in her kitchen or wandering around her happy place – the farmers market.
Photo Credit: © Getty Images
Originally published Tuesday, 26 October 2021.