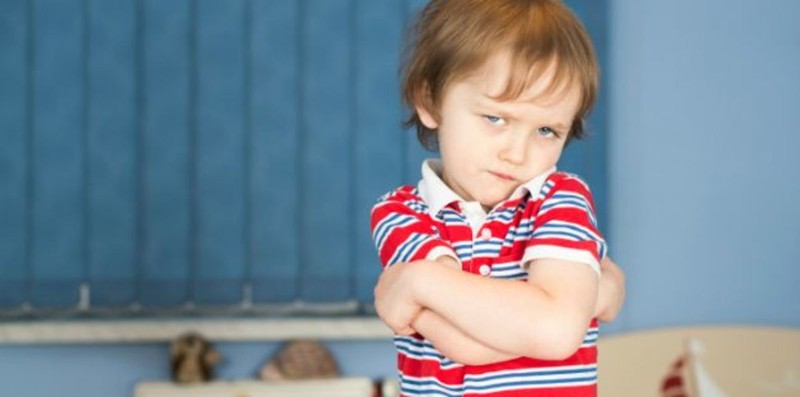 3 Ways to Honor a Child's "No" While Teaching Obedience

If setting boundaries is an important life skill, how can we guide our children to develop an active voice, while also teaching them to submit to necessary authority?
At some point in the six months that follow their first birthday, a toddler's vocabulary explodes with the ability to say the words they have been learning. By eighteen months, my son had developed a few favorites. Among them were "wawa", "twain", and "mamimals" (also known as "water", "train" and "animals"); but none of these came out of his mouth with the frequency of a particular two-letter word – "NO". At nearly three years old today, he is a feisty, passionate little boy. That word has now become a sentence that also includes his list of reasons for using it. He has acquired strong opinions for such a tiny person.
Prior to having children, my husband and I had "amazing insight" on how to raise kids. We would observe families out in public and say things to each other like, "well, if only they would do this…then that child would behave." I am sure you can relate. Parenting can sometimes seem quite black and white, until it is your child running away in Target and you know you have done everything…I mean everything…the books tell you to do. Raising kids, and discovering what works well with each child, carries many grey areas.
In our pre-child days of parenting other people's children from a distance, we used to say that our kids would never walk around saying "no" to us. And then our son did. In fact, he said it all the time. Once I got over the initial shock of hearing this come from my baby's lips, I remembered something important; the ability to say "no" is something that many adults cannot do, and it should be fostered, not squashed.
Many of us become adults who have great difficulty with this simple little word…
"No, I don't like that."
"No, I cannot commit anymore time to that."
"No, I actually don't agree with that."
"No, please do not do that again."
When we say yes or stay silent when we should be saying no, we feel the blow somewhere else. We burn out, under eat, over eat, get depressed, become resentful, miss out on meaningful relationships—whatever the symptom, the problem rears its ugly head at some point. "No" tells the world we have boundaries, and those boundaries free us up to love people well and enjoy life more. It also teaches us to respect other people's right to say the same to us.
If setting boundaries is an important life skill, how can we guide our children to develop an active voice, while also teaching them to submit to necessary authority? How can we give them the space to disagree with us without giving them free reign to do whatever they wish? How can we teach them their "no" means something, while also teaching them that sometimes they will still have to do what we asked? As the parents of a particularly strong willed child, my husband and I have found the following to be helpful as we respond to our son's frequent use of "no", "stop", "I don't want to", etc…
1. Honor it. Early on, my temptation was to shout back a quick "don't say that!" Is that what I really wanted in the big picture though? Of course not. I wanted him to know that if he said he didn't like something, I heard him. I wanted him to know that if he told other people he wasn't comfortable with something, or he could not commit somewhere, that it meant something. Acknowledge what they are trying to communicate, even if the outcome does not change.
2. Redirect it. Help them focus on learning to explain what they do want, and help them learn to say it in a way that is kind. He doesn't want any more dinner? That's okay. If he wants to leave the table though, he has to communicate that in a tone that is respectful. We have all heard that kids work best with boundaries - which is exactly where they learn to set their own boundaries. For example, we no longer allow our son to rummage through his drawers to find "whatever" he wants to wear. This presents many more options than he is able to process. Instead, we give him two or three choices. He gains a sense of ownership and he also learns that he has to make choices within a set of limits.
3. Protect it. Sometimes, we can forget our children are their own people, especially when we are around others. We start by teaching them how to be considerate, kind and respectful; a call given to us through scripture. But then there's the day someone else wants a hug from our child, and he or she is not comfortable giving this person a hug. Or the day someone else makes them a meal and while they tried everything on the plate, they are not hungry or do not care for a specific item. Do we tell them they need to hug the well-meaning friend or relative? Do we require that they finish the meal in order to be "polite"? Or do we thank the friend and reassure our child that it is okay to say, "no, thank you"? Shepherding healthy boundaries in our children involves protecting their right to say no, even if others do not understand.
So dear mama, be encouraged. When that determined, sweet child of yours asserts strong opinions and digs in his or her heels, remember they are learning how to use a skill that will grow into something great. Even if it lands them straight in time-out, don't lose sight of the bigger picture. Honor their boundaries with acknowledgement, redirect and teach them how to ask for what they want, and protect their right to tell others what does not work for them. As they grow and learn how to better wield their ability to set limits, we will help them become adults who love and serve the world well, with honesty and strength.
(*Dr. Henry Cloud and Dr. John Townsend discuss boundaries as a part of God's heart for his people in their book, Boundaries. Add it to your must-read list today!)
Cara Joyner spends her days chasing a toddler, nursing an infant, starting cups of coffee she rarely has time to finish and thinking about how much she needs to clean her house. Years of working in ministry and a Bachelor's degree in Psychology have led her to graduate school, where she is working towards a Master's in Clinical Mental Health Counseling. While waiting to finish grad school, she is working as a professional birth doula and freelance writer. Cara writes about family, health, faith and intentional living at www.carajoyner.com. She can also be found on Twitter and Facebook.
Comments
---
---