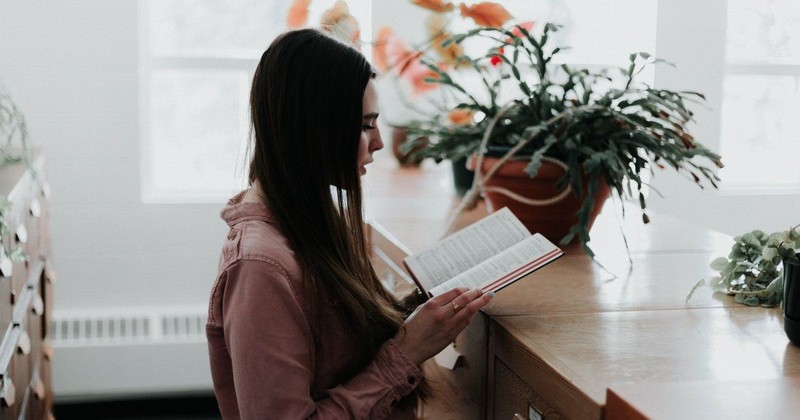 How to Teach Your Kids to Set and Accomplish Goals

We want to make sure we prepare our children to live wisely and well and for God's glory. A full and meaningful life will not happen by chance but by thoughtful planning and a heart turned to follow God.
Teach us to number our days, that we may present to You a heart of wisdom. - Psalm 90:12
As a divine parent, God the Father is a model for our parenting. What God wants for us, His children, is simply to live well—to use all the days He gives us to please Him. And not coincidentally, that's also what we naturally desire for our own children—to enjoy their lives and live fully for God. That's why we need to number their days. We want to make sure we prepare our children to live wisely and well and for God's glory. A full and meaningful life will not happen by chance but by thoughtful planning and a heart turned to follow God.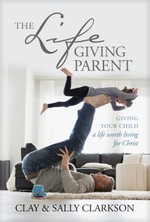 As our family grew—with Sarah born in 1984, Joel in 1986, Nathan in 1989, and Joy in 1995—we increasingly made numbering our children's days a priority of our parenting. Whenever and however it happened, we tried to plan weekly for the spiritual influence and training of our children's lives. It was a priority in the patterns and practices of our parenting and family life. We also took time out around September or January each year, sometimes as a weekend getaway, to plan for the year ahead—for us and our children.
Our children would take part in the planning too. When they reached an age where they were able to make a list of some kind (I allowed a lot of latitude in list making), we would involve them in setting their own goals. We never wanted our children to become passively dependent on us to number their days for them. Rather, we wanted to model how to begin thinking about their own lives and how to follow our example in setting goals for themselves. We deliberately avoided making it an onerous duty and enforcing list completion by certain times; instead, we modeled goal making as a positive and fun thing to do.
Each child approached planning differently. We didn't insist on one right way but simply enjoyed seeing each of them get involved and excited about planning their lives in ways that made sense to them and reflected their own personality preferences. Whatever they did, and however they did it, we would delight in their goals and affirm their efforts. We focused on the children's work, not just the product of their work. Sally and I were still mostly the ones who were numbering our children's days, but we were also teaching them the first steps in acquiring the habits and skills they would use as young adults to develop "a heart of wisdom" through following the guidance of Moses' prayer in Psalm 90.
We considered planning for each child's spiritual life and character development—practices and qualities of their relationship and life with God—to be distinct from planning for their schooling and activities. We would help them develop their own personal goals for Bible reading, Scripture memorization, and prayer, and plan times to do them. We would create charts of varying sizes, colors, and complexity, depending on their ages, to help them keep track of their consistency and progress. We used a variety of methods to help them be faithful with chores and meeting other character-development goals. When they reached their teens, we would engage in planning and spiritual-life discussions with them, but we began to trust them to make their own plans for their days and for growing in wisdom with God. For our family, we saw the process of planning with our children as a relational, dynamic, and organic process, not as just a task or procedure to be accomplished.
Numbering our children's days was the first lifegiving practice we initiated in our home. It brought the life of God into our midst in very practical and practicable ways for our children. As they began to think about their own goals and how they could follow God and grow in wisdom to please Him, they began to think in terms that brought the reality of God, who is "our dwelling place in all generations" (Psalm 90:1), into their own place of dwelling and their own generation. We were training them to think of God not just as an impersonal source of truth to be known or maker of rules to be followed, but also as the living God in whom they would find real life and develop a real relationship.
As a family, we would gather to describe and discuss our goals, desires, and relationships with God. Whatever came out in those family times was wisdom born of God's presence among us. It was a natural part of our life together with God as a family.
The apostle Paul makes this dynamic connection with God clear: "The mind set on the flesh is death, but the mind set on the Spirit is life and peace" (Romans 8:6). As we engaged with God through His Spirit living in and through us, we were bringing His life into our home. Paul goes on to say, "If Christ is in you, though the body is dead because of sin, yet the spirit is alive because of righteousness" (v. 10). Perhaps the King James Bible gets closer to the literal sense of the words: "The Spirit is life because of righteousness." The Spirit of God who "is life" brings life to our spirits. That is the goal of lifegiving parenting that seeks to help children set and accomplish goals—to bring God's life to our children's lives in our homes.
Adapted from The Lifegiving Parent: Giving Your Child a Life Worth Living for Christ by Clay and Sally Clarkson. Copyright © 2018. Used by permission of Tyndale House Publishers, Inc. All rights reserved.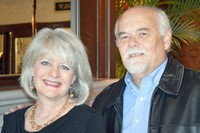 Clay Clarkson is executive director of Whole Heart Ministries, a Christian home and parenting ministry he started with his wife, Sally, in 1994. He is the coauthor, with Sally, of The Lifegiving Parent: Giving Your Child a Life Worth Living for Christ (May 1, 2018) and other books. For more information about the Clarkson family's print, online, and international ministries to Christian parents, visit WholeHeart.org and SallyClarkson.com.
Photo by Priscilla Du Preez on Unsplash
Comments
---
---