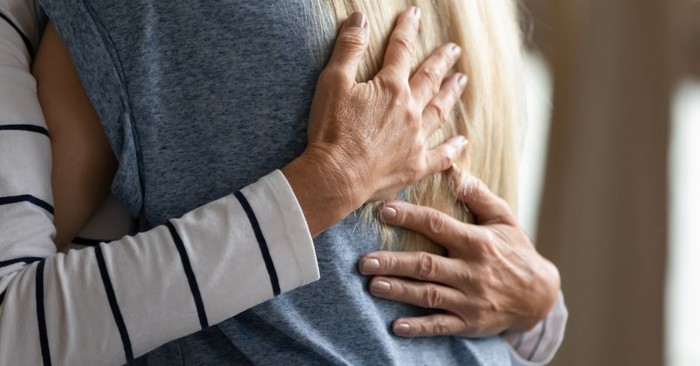 You might want to give up on God. You might want to give up on life. But God's grace is available. Grab it and hold on tight. His grace never runs dry. It has no limits. Today, tomorrow, and forever, His grace is sufficient for us. That means it is always enough.
Let's grab some tissues and head for a corner table in the coffee shop. Perhaps if we share our pain, we might feel better.
I recall thinking I was the only mom with a wayward child. I felt like an outcast, and Mother's Day was the worst. I wanted to leave the country and go somewhere they didn't celebrate it, but I never could afford it. Do you ever feel you are wearing a sign that says, "Mom without Her Kid"?
Allow me to share some of my heart-breaking story, and then I want to give you a boost of encouragement.
My Story
My daughter was just eighteen when some older people she worked with drew her into their tangled web of deception, and she left home to go with them. Eight years passed without a word. Friend, those years were filled with depression, shame, and hopelessness. When you feel like hope no longer exists, it's a miserable state. That led to the depression and the desire to end the pain by ending my life.
Sitting on her bedroom floor crying, I felt torn in two. Satan whispered in one ear, but God's voice was louder in the other ear. Just because God pulled me away from the edge did not mean life was free from sorrow, though. Far from it.
I know you understand the shame when someone asks, "Do you have children?" But somewhere along the way, I began to feel God's grace in these conversations. I felt grace for the thorn:
"But He said to me, 'My grace is sufficient for you, for my power is made perfect in weakness.' Therefore I will boast all the more gladly about my weaknesses, so that Christ's power may rest on me." (2 Corinthians 12:9 NIV)
In this passage, the Apostle Paul describes a "thorn in the flesh." He never tells us anything about it other than it was a messenger of Satan given to him. He pleaded with God three times to remove it, but He didn't. Instead, God gave Paul grace. Grace gives us the supernatural ability to deal with something that normally is impossible.
When my daughter never returned, I begged for this grace, and I discovered Paul was right. God's grace really is sufficient. Instead of my weakness, I demonstrate His strength. People would ask how I handled my prodigal. I told them that God will give you indescribable grace when you need it. That's not to say I never feel pain. That would be abnormal, but God's grace overrules my sadness.
If you've never experienced God's grace, ask for it! Beg for it, because it is real.
God saved me as an adult, and 2 Corinthians 12:9 has always been my go-to verse. When God says "no," His grace is already covering us. People will see His strength in us. This grace has seen me through countless nights of tears. It has seen me through dashed hopes and dreams. Friend, don't let go. You may want to give up on your children. You might want to give up on God. You might want to give up on life. But God's grace is available. Grab it and hold on tight. His grace never runs dry. It has no limits. Today, tomorrow, and forever, His grace is sufficient for us. That means it is always enough.
It Will All Work Out
"And we know that all things work together for good to those who love God, to those who are the called according to His purpose." (Romans 8:28 NKJV)
Please be careful when you read this verse in other translations. As English-speaking Americans, we have a familiar quote: "It's all going to work out." When this verse is read in other translations, it sounds like that is exactly what it says, but I prefer the New King James Version because there should be no misinterpretation in the wording.
Let's understand the first phrase, "all things." That means everything, including our wayward child but not just our wayward child alone. I'm nearing the third decade of having a prodigal, and there have been many hardships besides my prodigal. We also must consider the "all things" in our child's life too. We don't know what their life is like, and in most cases, that's good. God has to take them through some things.
The next phrase says, "work together." All the things need to work together. I used to bake those Toll House chocolate chip cookies during the holidays. I loved sampling them in certain stages, but you would never see me sampling the flour, baking soda, or the raw eggs. Those things aren't tasty or safe on their own. When you add the brown sugar and white sugar, that tastes better, especially when all things are mixed together.
So we have the "all things work[ing] together" in our lives and the lives of our prodigals, and somewhere God makes something good from all these things that might be yucky or distasteful on their own.
The last phrase we need to look at is "according to His purpose." God has a purpose for us, and He also has plans for our children. This requires a lot of trust because we may never see the fruition of them until we reach heaven and see our children. It will work out, but usually not in the fashion we expect. Just remember God is working in their lives when we are separated.
Understanding what this verse says prevents us from having a false hope, but it encourages us to know God is hard at work.
Pray for Your Prodigal
"When he came to his senses, he said, 'How many of my father's hired servants have food to spare, and here I am starving to death!" (Luke 15:17 NIV)
Satan has deceived our kids, but we pray for the day they will come to their senses. I know it hurts, and I know the anger that arises. Instead of focusing on the heartache, let's do the best thing we can do. Let's pray! Let's pray like we have never prayed before.
"The prayer of a righteous person is powerful and effective." (James 5:16 b NIV)
You can do this!
"I can do all things through Christ who strengthens me." (Philippians 4:13 NKJV)
I know you can do it because Christ has helped me. Yes, it hurts, but this pain really strengthens us. I would have never thought I would write for such a large platform and help moms all over the world when my daughter first left home. I have a bleeding heart, but now, I am glad God chose me to be that encouragement for you. That's not understandable in the first few years, but think of the testimonies you have unknowingly shared to encourage another mom's soul.
I wish there were no such thing as a prodigal, a wayward child, or parental alienation. Since sin entered the world, the enemy has fought against the family. I pray God reminds each prodigal to think about us until it hurts. Even if they don't make the call, I pray we are on their hearts because we gave them life, a home, and security.
I pray for their salvation, for a perfect reunion with them in heaven. One with no tears or conflicted emotions. I thank God for our children and our time with them and pray God will use them in His kingdom.
I pray God's richest blessings on you and that He will wipe your tears away. We have hope in Jesus. Never forget that.
One last word:
I have heard from my daughter on and off. At one time, I thought it was the rebuilding of a relationship, but trust was broken again and again. When you get that call or text, let God gently guide your steps. I'm so glad I am facing this with God in charge. I don't know how an unbeliever can endure it. Thank God that you belong to Him and you don't have to do this alone.
Photo Credit: ©GettyImages/fizkes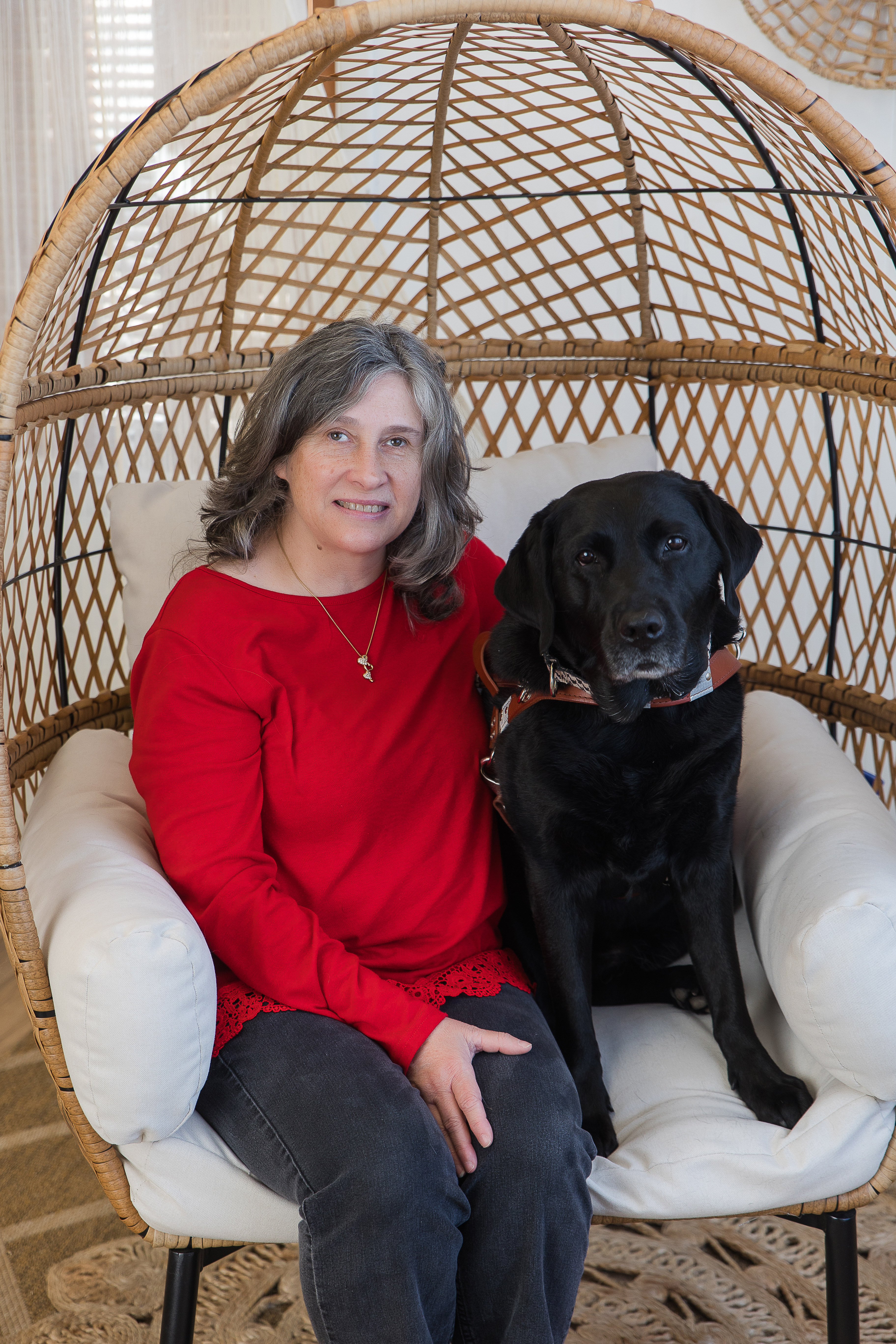 Carolyn Dale Newell is an author and certified speaker. She knows what it is to live with blindness, but she calls her disability a gift from God. Her passion is to equip women to break free from emotional strongholds through her book, Faith That Walks on Water: Conquering Emotional Bondage with the Armor of God. You can connect with Carolyn on her website and her women's ministry group on Facebook.
Related: FREE Podcast for Praying Moms!
Do you desire to be a prayer warrior for your kids? Million Praying Moms is the podcast helping you learn to pray God's Word for your children in the areas they need it most. Join author and speaker, Brooke McGlothlin, in making prayer the first and best response to the challenges of motherhood. Listen to every episode on LifeAudio.com, and be sure to subscribe on Apple or Spotify so you never miss an episode.
The views and opinions expressed in this podcast are those of the speakers and do not necessarily reflect the views or positions of Salem Web Network and Salem Media Group.
Related video:
You can read Rhonda's full article here!
---
---