5 Communication Mistakes That Lead Children to Rebel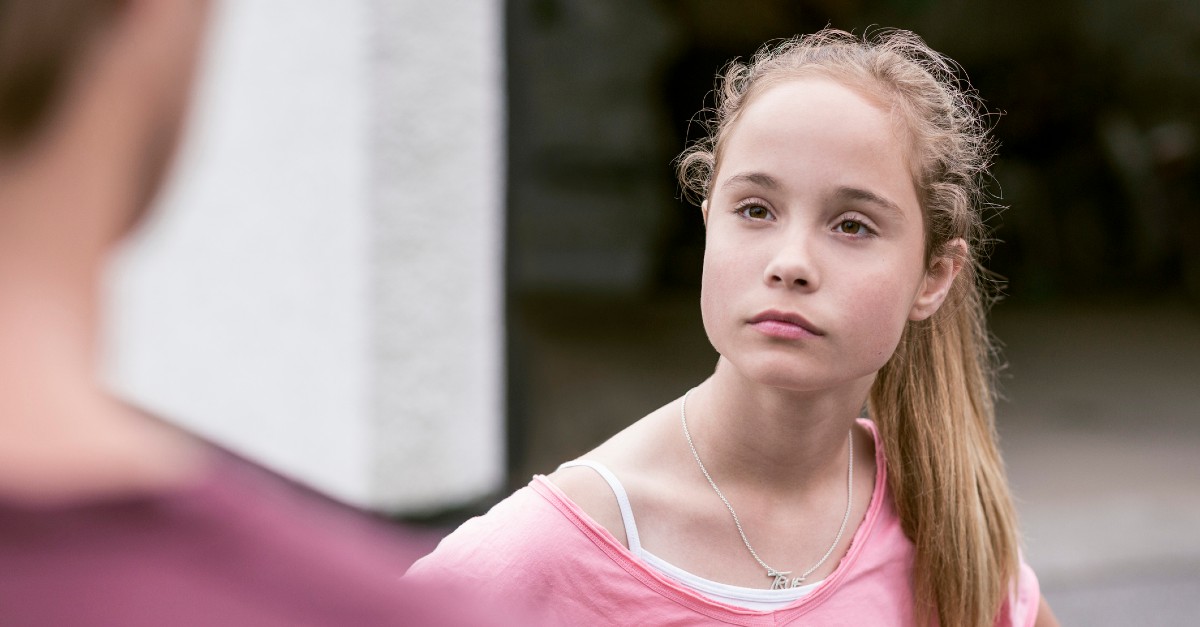 When my son made his arrival into this world 22 years ago, the fact that he was screaming his tiny lungs out pointed to future challenges. I hugged my little miracle in my arms, but I couldn't get him to stop crying. In the days to follow, he'd cry, and I'd sweat bullets, unsure of what he was trying to communicate. As an inexperienced mom, I couldn't convey the peace and calm my tiny son needed.
Fortunately, we've come a long way since then, and our communication has improved, but parenting holds challenges. No doubt, God uses our children to refine and mold us; at one time or another they disobey us, sass back at us, or exasperate us. I often remember what a wise, more experienced friend told me, "Focus on developing good communication with your child. Build your relationship because that's what will see you through the stormy times."
God entrusts our children into our care, so we can communicate to them that He loves them deeply and calls them to love and serve Him. "You shall love the Lord your God with all your heart and with all your soul and with all your might. And these words that I command you today shall be on your heart. You shall teach them diligently to your children" (Deuteronomy 6:5-7a).
Yet transmitting our faith means more than just talking about it. We convey God's love best by modeling and living it out. Many parents unwittingly provoke their kids to rebel by using unhealthy patterns of interaction. Positive, affirming communication imparts the Father's love of God and leads to a positive, peaceful relationship between parents and kids.
Let's take a look at 5 communication mistakes and how we can avoid them:
Photo Credit: © Getty Images/Maskot
1. Thoughtless, Angry Words

Slide 1 of 5

As parents, all of us have experienced frustration. Our kids can push our buttons like no one else. When they disobey or defy us, it's easy to respond with anger. When a teen bursts out in rage or disrespect, it's tempting to respond back in the same fashion.

However, we often don't realize that careless, angry words, spoken in a moment, can affect our children for a lifetime. When irritated, we may say things like these that devalue our children:

"What is wrong with you?"
"You can't do anything right!"
"How could you be so dumb?"

These words can damage our children's self-esteem and build a wall between us and them. Anger towards us can grow inside our children and undermine our relationship, eventually leading to rebellious attitudes.

To avoid this, parents need more than self-control; we need supernatural Holy Spirit control. The next time your child pushes your buttons, try taking a few deep breaths and praying that God will give you the patience and wisdom you need. A brief time out for everyone might save you from saying words you regret.

Photo Credit: © Getty Images

2. Refusing to Apologize

Slide 2 of 5

As much as we know we're supposed to stay calm and be careful not blow up at our kids, all of us make mistakes. We sometimes say hurtful things to our children and do things we shouldn't. If we refuse to admit it, resentment against us may grow in our kids' hearts.

However, one step can minimize the damage when we blow it: an apology. When we apologize to our kids, we're doing three things. First, we let them know we were wrong. Second, we open the door to more appropriate communication. As we tell them how much we actually love them and are genuinely sorry our words did not reflect this, we open a door to reconciliation. We help them forgive us. Thirdly, we model a healthy communication style they will learn for themselves.

During my children's teen years, I saw with amazement that whenever they exploded at me, they'd come back later and apologize. This helped us live through the teen years avoiding major relationship problems.

Photo Credit: © Getty Images

3. Not Being Present

Slide 3 of 5

In today's busy, tech-driven world, giving our children the gift of undivided attention has become a greater challenge than ever. All too easily, we let our phones pull us away from the younger people in front of us, and as more people work from home, the lines between work and family time have blurred when many parents carry work over into evenings.

Children who don't eat dinner with their parents and spend most evenings alone may lack the opportunity to develop a strong parental relationship that will endure through the teen years and minimize rebellion.

To develop a healthy relationship with their parents, kids need time, not only quality time, but also a generous quantity of time. Our kids need to know we are available to listen to their troubles, laugh at their jokes, help with homework, play games, and eat dinner with them. When we give our kids the gift of being present, they feel valued, and we proactively lessen conflict.

Photo Credit: © Getty Images

4. Not Listening

Slide 4 of 5

When I think about my own relationships with other adults, one thing that irritates me is when another person doesn't listen. In a disagreement, it irks me if all the other person cares about is making their own point, whether they understand me or not. Yet when a difference of opinion comes up with my kids, I easily fall into the same trap.

If children feel their parents don't listen, their frustration grows. Arguments escalate when neither party listens. James 1:19-20 offers wisdom: "My dear brothers and sisters, take note of this: Everyone should be quick to listen, slow to speak and slow to become angry, because human anger does not produce the righteousness that God desires."

Listening not only helps us solve conflict, it also improves our daily relationships. If parents make an effort to stop what they are doing, look their children in the eyes, and listen carefully, it communicates value. Children feel loved, and they will want to communicate with parents who ask questions and listen intently.

Photo Credit: © Getty Images/fizkes

5. Insisting Kids Conform to Your Ideas

Slide 5 of 5

Parenting becomes a tug of war when moms and dads insist on having their own way with issues that are a matter of personal preference. As kids grow, they will develop tastes different than ours. I remember when my preteen girl stopped wanting to wear the pink, feminine clothes she'd always preferred. At first, I'd try to subtly pressure her when we went shopping, but later I realized I needed to give her freedom to develop her own independent style. Parents need wisdom to choose their battles wisely.

Children also need freedom to discuss different ideas and beliefs with their parents. Of course, we want to teach our young people to love and follow God, but we have to recognize that they come in contact daily with opinions and beliefs contrary to Scripture. They may begin to question some of the things we've taught them. However, having an open mind to listen and dialogue with them, rather than dogmatically refuting their ideas, enhances our relationship. It gives them a safe space to work through faith issues.

As we focus on speaking life-giving words, listening, and being available, we communicate to our children that we love and value them. Apologizing when we blow it lets them know we care more about our relationship than about being right. Even when our kids feel tempted to defy us or rebel for a short time, these ingredients to a healthy connection can win their hearts in the end.

---

Betsy de Cruz writes and speaks to help overwhelmed women take small steps to invite more of God's presence and power into their lives. Connect with Betsy and get a free Quiet Time Renewal Guide at FaithSpillingOver.com. Her book More of God is a distracted woman's guide to more meaningful quiet times. Betsy and her husband José live in Arlington, Texas and love hanging with their two young adult children.

Photo Credit: © Getty Images/fizkes
Contact Us
Get iBelieve.com