"When you are a mother, you are never really alone in your thoughts. A mother always has to think twice, once for herself and once for her child." - Sophia Loren
The burdens we carry for our children can be likened to books in a backpack—a backpack that is continually fastened to our mama-hearts. There are times when the backpack is lighter, and we hardly notice the weight. But other times, the backpack is so full, it's almost too heavy to bear.
Fortunately, we have a heavenly Father who knows all about our burdens. He knows every thought that is turning in our troubled minds, and the weight of worry that is pressing on our hearts. But He doesn't leave us to carry the burdens alone. In fact, Psalm 55:22 encourages us in this very thing by saying, "Cast your burden on the Lord, and He shall sustain you; He shall never permit the righteous to be moved."
If you're a burden-carrying mom, feeling weighted down by all the things, please know you aren't alone. Here are 4 burdens mothers always carry for their children, and how to release them to the Lord.
Photo Credit: © Getty Images/Motortion
The Burden of Safety
Ask any mom on the planet, and she will likely tell you that her children's safety and well-being is at the top of her concerns. Not only were mothers created as nurturers, they were created with a heart of protectiveness as well. And while protectiveness can be a good thing, in the sense of teaching our children to look both ways before crossing the street, or shielding them from harmful influences, it can also become a burden of control.
When my oldest boys were little, I tried to keep them safe from every possible danger. If the slide at the park was too high, I didn't allow them to climb it. If the lake was too deep, I wouldn't let them near it. Unfortunately, I realize now how controlling my burden of safety was.
The bottom line is, we cannot keep our children safe from every single harm. They will skin their knees. They will get their feelings hurt. And, they might even go through a serious, life-threatening trial. However, we can release our burden of safety to the Lord time and time again. In fact, the Bible encourages us this way:
"Because he loves Me," says the LORD, "I will rescue him; I will protect him, for he acknowledges My name. He will call on Me, and I will answer him; I will be with him in trouble, I will deliver him and honor him." (Psalm 91:14-15)
Moms, when you are consumed with worry over your child's safety, call on the name of the Lord and know that He will answer. Trust Him with your burden. Declare your love for Him and ask for His divine protection. Then, release your children into the hands of the One who loves them more than you ever could.
Photo Credit: © Getty Images/Suriya Silsaksom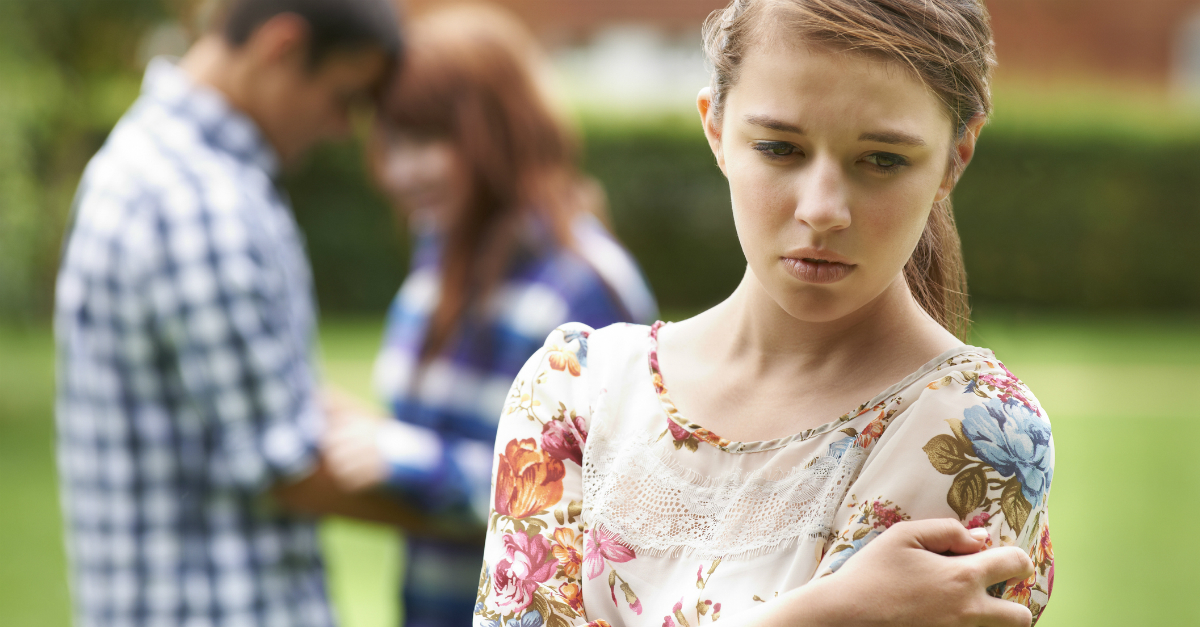 The Burden of Happiness
As Christians, we like to say that "happiness" is superficial, and instead, we should seek the inner joy of the Holy Spirit. While this is absolutely true, if we're completely honest with ourselves, we long for our children to be happy. We long for an untroubled, carefree life—for ourselves and our kids. After all, life can be hard; it throws curveballs at us every chance it gets. So in the in-between times, it's not all bad that we desire happiness for our loved ones.
However, problems arise when we focus too much on earthly happiness. We default to buying things for our children in order to cheer them up. We overindulge them just to keep them smiling and content. We turn to material blessings instead of God's blessings.
The thing is, it's actually good to let our children to go through periods of boredom, discontent, and even unhappiness. Why? By allowing our kids to experience real emotions, while giving them the tools to navigate them in healthy ways, we are helping prepare them for the real world. We don't need to carry the burden of happiness for our children. We simply need to guide them through their rough-and-tumble moments and remind them there is a God who cares.
After all, God is "the Father of compassion and the God of all comfort, who comforts us in all our troubles, so that we can comfort those in any trouble with the comfort we ourselves receive from God." (2 Corinthians 1:3-4)
Through God's comfort, we can, in turn, comfort our children. And when we start to worry about their happiness, we can turn it over to God, trusting He will give them what they need when they need it.
Photo Credit: © Getty Images/Machine Headz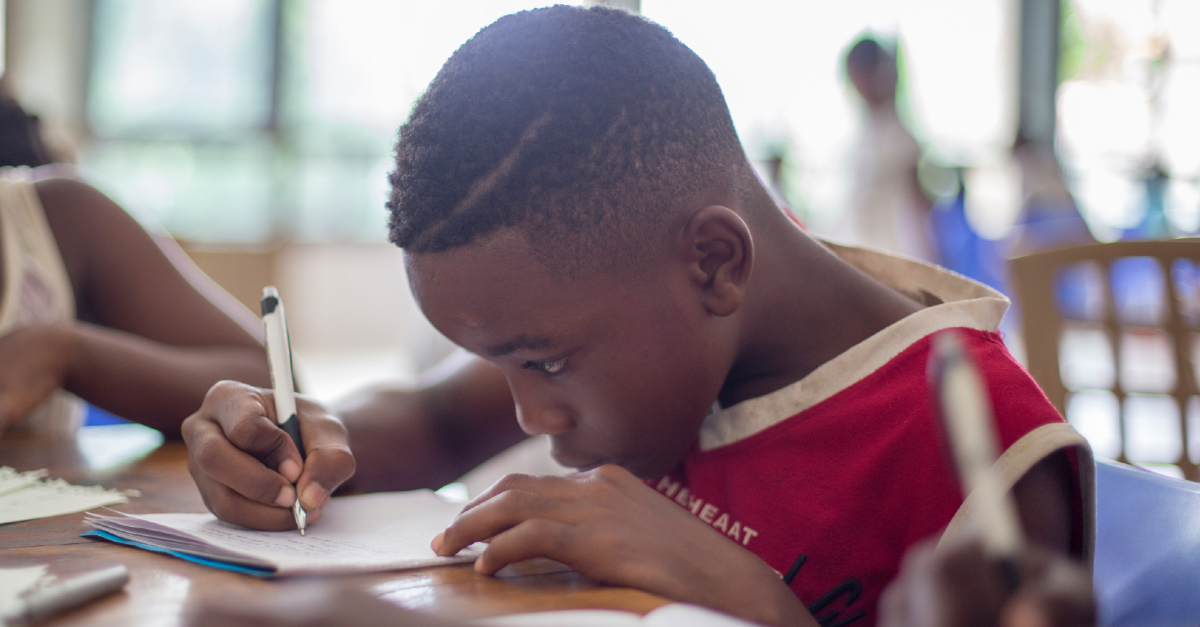 The Burden of Success
Oh, how we want our children to become successful upstanding citizens of society! We have such hopes and dreams of them succeeding in college, career, and family life. But in our quest to raise them as successful men and women, we might be creating a burden we were never meant to carry.
Success in God's eyes is far different than our perception. And while there is nothing wrong with wanting our children to prosper, we certainly don't want them to succeed by the world's standards, yet fail to receive Christ in the process. The Bible says in Mark 8:36, "For what does it profit a man to gain the whole world and forfeit his soul?"
To prosper in God's eyes is to live separately from the world and follow after Him. Psalm 1:1-3 paints the picture by saying, "Blessed is the one who does not walk in step with the wicked or stand in the way that sinners take or sit in the company of mockers, but whose delight is in the law of the Lord, and who meditates on his law day and night. That person is like a tree planted by streams of water, which yields its fruit in season and whose leaf does not wither—whatever they do prospers."
Let's cultivate our children's hopes and dreams by first teaching them to remain planted in the Lord. Then, the burden of success will be lifted as we know they will prosper in His good, pleasing and perfect will.
Photo Credit: © Unsplash/Santi Vedri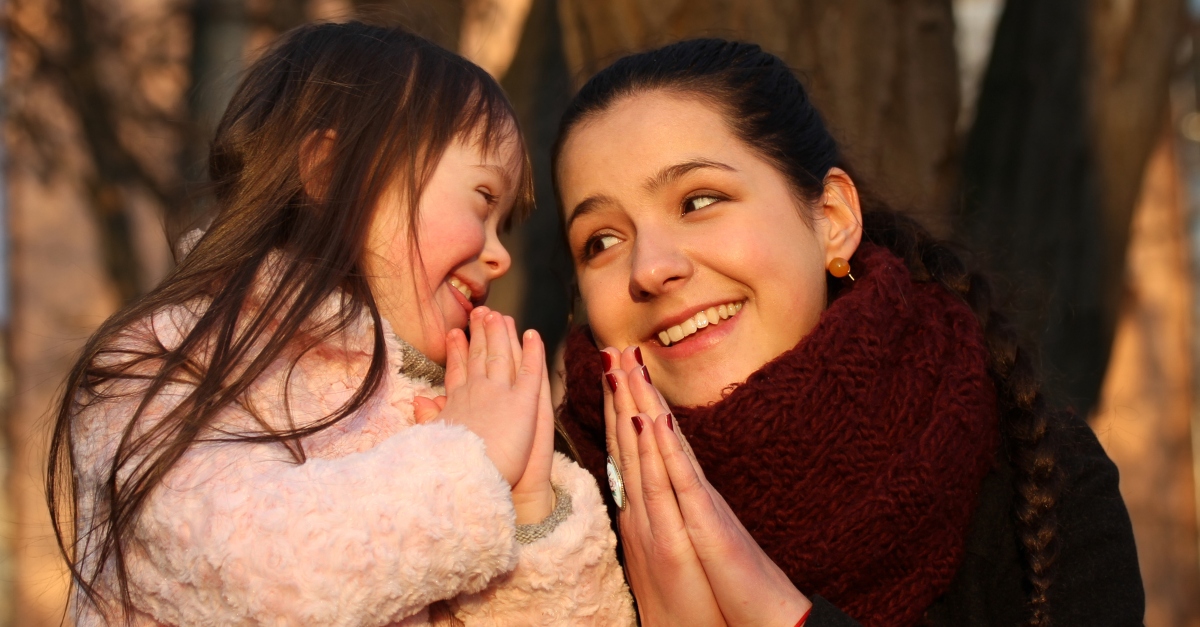 The Burden of Salvation
The burden of salvation is one that mothers will always carry for their unsaved children, and it's a burden that will only be lifted once the heart is surrendered to God unto salvation. If there are any "good" burdens for moms to carry, I would venture to say this is it. After all, this heaviest-of-burdens forces us to pray hard for our children. It reminds us that time is short and "this is the day of salvation." And hopefully, it motivates us to share the truth in love as often as we can.
The thing is, the burden of salvation isn't something we can force or "make happen" in our children's lives. It's simply a reminder that our kids need our faithful prayers and words of wisdom as God provides the opportunity.
If you carry the burden of salvation for your children, please know you aren't alone. There are many mothers right alongside you who are crying out to God day and night for their sons and daughters to be saved. Consider enlisting a few trusted friends to come alongside you in interceding on behalf of your unsaved children. This is a powerful way to remove doubt and fear and replace it with faith and peace.
At the end of the day, there will always be burdens—like books in a backpack—that mothers carry for their children. On the lighter days, we can rejoice that things are better than the day before. And on the heavy days, we can lean in, even closer, to our heavenly Father. After all, He knows all about our mama-burdens, and He is faithful to sustain us.
Photo Credit: © Getty Images
---