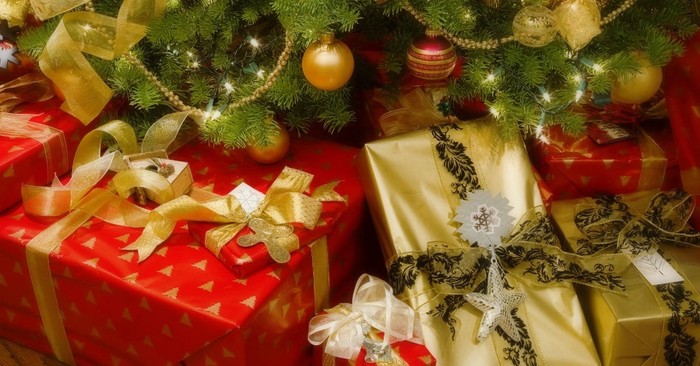 Now, my Christmas "want" list looks very different. There is only one thing on my list. No presents, but only God's presence.
"I want…I want…I want." Those words screamed through my aching head like fingernails on a chalkboard as the four year old in front of me at the check-out line threw himself at his mother's feet. "Zip it kid." That's what I wanted.
This year, I had wanted a LOT of things. I wanted my husband to have more joy and less stress on his job. I wanted my mother in law and sister in law to be healed of disease. I wanted my son and daughter-in-law to conceive the child they so desperately desired. I wanted my mother, my best friend, to be given the "all clear" on her cancer report.
While some of my "wants" came to fruition, others lay lifeless on a shelf. Prayers containing my "wants" seemed like nothing more than bowling balls hitting the floor of Heaven. They were heavy going up, and seemed to do less than penetrate the floor of Heaven from my human perspective.
Another year, another Christmas, and my heart was heavy with hidden disappointment. My sister in law and mother in law passed away within ten days of each other. My mother was given the news that she would take more chemo once again the following year. It's enough to get this kind of news during the year, but why during the holidays! Feeling alone and unheard, I struggled with the "w" word. Not "want, "but "why!?" Why them? Why death? Why sickness? Why now?
My soul shuddered at the disappointment and uncertainty. I had been a Christian since I was six years old and I am in the ministry! I tell people to have faith! I thought to myself, "What in the world is wrong with you, Shannon?" I had no idea what to do with all the fear and uncertainty rolling around inside, but I was determined to get a grip on it all. After all, that's what we good "control freaks" do.
I have a favorite place at the beach, so with little notice to anyone, I grabbed my puppy dog and headed south. Upon arrival, I found a favorite spot on the sand tucked among the tall grass. It was a great spot in case I had that "snot in the carpet" cry while reflecting and praying. I would not embarrass myself--or my dog.
As I prayed, I poured my heart out to God with my "patterned" prayer. Unfortunately, it's one we all know too well. Each line began with two words…"I want." Just like that kid at the store, I was doing the same thing to God. It was much more distinguished, of course. Most importantly, I was able to justify WHY he should do things MY way.
As I rambled through my wish list like a kid sitting on Santa's lap, I was stopped cold in my tracks by a voice. It was not audible, loud or intrusive, but rather, soft and loving. "Shannon, why don't you thank me for what you already have?" I knew it was God. I knew it was real. And I knew I had better listen. A war ensued inside of me.
"But God, I was taught to pray specifically, and if I don't tell you my needs, I'm afraid you won't work!" Silence. I argued again, "You say in your Word to ask whatever we will and you will do it for us if it's in line with your will. Praying is asking-and I'm asking!" Silence again.
Although my arguments were scriptural, my heart was selfish. I didn't want to do things God's way. I wanted things MY way! I wanted my mom to be cancer free! I wanted my son and his wife to conceive! I wanted…I wanted…I wanted!
As the silence grew stronger, I heard the words again: "Thank me." 
At first my heart was stubborn. I didn't want to thank God! I was actually mad at God. Mad that he hadn't done things my way. Mad that people I loved had left this world. Mad that it was Christmas and I wasn't getting my Christmas miracle. I heard the voice again. "It's ok. I can handle your disappointment. I can handle your anger. Thank me anyway." I broke.
With tears down my face, I began thanking God for everything he was doing in the middle of my "wants." Instead of asking God for my mom to be healed, I thanked him that I had another day with her. Rather than asking God to remove my husband's stress, I thanked him that my husband is able to work. For the next two hours in that gritty sand, I did NOTHING but thank God for something about each person and situation that came to my mind. Somehow, that afternoon, a Christmas miracle did take place. I left that beach with a heart of fewer "wants" and more "thanks."
Now, my Christmas "want" list looks very different. There is only one thing on my list. No presents, but only his presence. John 4:23 reminds us, "But the hour is coming, and is now here, when the true worshipers will worship the Father in spirit and truth, for the Father is seeking such people to worship him. " That's what I want to do.
Shannon Perry is a conference speaker, author, recording artist, TV and Radio show host whose new book is entitled The Overlooked Generation: Parenting Teens and Tweens in a Complicated Culture. Prior to going into full-time ministry, Shannon taught for over 14 years in the public school system and holds a Master's degree in Education and Counseling and is a Certified Instructor for Crisis Counseling and Parenting Classes. Her TV show, "Grace in High Heels" airs in over 72 million homes. Her website address is www.ShannonPerry.com.
Publication date: December 17, 2014
---
---