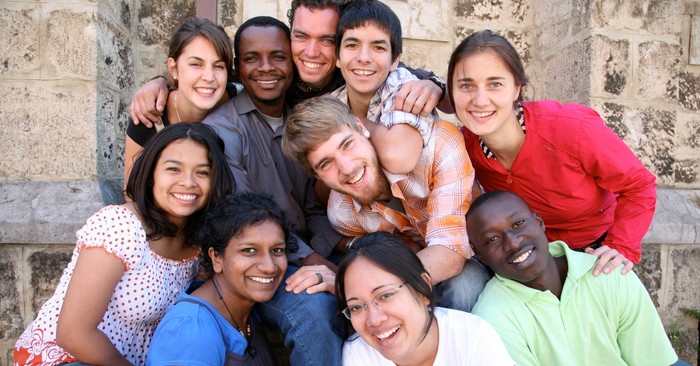 May they know to their core that your love does not change due to any grade or achievement, for it is by grace they have been saved, not the works of their own hands.
Watching our children prepare to enter adulthood can be a delight, but sending them off to high school can also feel dangerous. They are making significant choices that have considerable consequences and are surrounded by peers making equally weighty choices. Our children are not always under our watchful eye, but we can be confident that they are under God's. So we seek the Lord daily to intervene and guide their hearts, minds, and the moments we aren't there to guide them. Certain pieces of their lives should be covered in prayer, but parents aren't always sure what to pray for, and our kids don't always tell us.
As a start, I recommend asking your children how they would like you to pray for them, but if they aren't forthright with requests, this daily guide can help with direction:
Sunday
Lord,
More than anything else, my child needs you. They need to know true love. Help them to have a true faith, not built on culture or the faith of others, but on their longing for your heart. Give them a desire to understand your Word, seek your will through prayer, and yield their lives to your will. Show them who they were created to be, and give them the resolve to walk into the good works you have already prepared for them.
May they know that they are loved first and foremost by you, and they need not settle for scraps of affection when their worth comes from being loved by God. Give them wisdom when it comes to romance and the draw to connect their lives to another. Remind them of your desire for purity, faithfulness, holiness, and righteousness in all areas of life. Help them to remember that their heart, as well as the hearts of others, are precious to you and that they should be on guard against the schemes of the enemy. May they know the difference between toxic infatuation, passionate lust, and godly love. Give them the endurance and patience to wisely navigate amorous preoccupation, desires of the flesh, and caring for another. If it is your design that my child should one day be married, please guard, protect, and draw their spouse to you, so that together they may share in the joy of being your children.
In Jesus' name,
Amen
Verse to Remember: "In this is love, not that we have loved God but that he loved us and sent his Son to be the propitiation for our sins." 1 John 4:10 ESV
Monday
Jesus,
As my child heads to school, may they grasp the value of learning. Give them an understanding of the academic content they are studying and the motivation to keep trying if they don't grasp the material immediately. Use the circumstances they encounter to teach them the value of perseverance and how their work, whatever it is, is a way they can honor you. In a world where millions are constantly looking for ways to escape personal responsibility, make them people of integrity and dedication. Show them how to manage the talents you have given them in a way that will make an impact for your kingdom.
Remind them to seek you for help as they study, take tests, and write. Show them how to resist the temptation to be puffed up by knowledge; instead, may the knowledge they gain bless those around them. Surround them with wise and faithful teachers who will help them find the purposes you have for their life.
Please lead them to place the weight of their work and future into your hands. Don't let the pressure to perform cripple them, but instead let them approach each task with intention and a desire to do the best they're able. Reveal to them that you are bigger than the mistakes that they will make. May they know to their core that your love does not change due to any grade or achievement, for it is by grace they have been saved, not the works of their own hands.
In your name,
So Be It
Verse to remember: "Whatever you do, work heartily, as for the Lord and not for men, knowing that from the Lord you will receive the inheritance as your reward. You are serving the Lord Christ." Colossians 3:23-24
Tuesday
Lord,
Please protect my children from spiritual, emotional, and physical danger, and make them aware of the need to care for their spiritual, mental, and physical health.
Powerfully guard them with your angels from accidents, predators, and the enemy of their souls. There is danger in this world, but you are almighty. Help me not to be afraid of letting them build a life that honors you when you call them to take steps of faith that feel frightening.
When they experience feeling overwhelmed by the demands life makes of them, teach them to find refuge in you and your promises instead of turning to addiction, anxiety, or other harmful coping mechanisms.
Shield them from disease and habits that will cause harm to their bodies later in life. Help them to see the value of stewarding their bodies wisely now so they can continue to serve you long into the future. May they fuel their bodies with good food as they strengthen them with regular exercise. Help them not to be obsessed with their appearance but to know the value of treating their body as a gift from you and as a temple for the Holy Spirit.
In Jesus' name,
Amen
Verse to remember: "Or do you not know that your body is a temple of the Holy Spirit within you, whom you have from God? You are not your own, for you were bought with a price. So glorify God in your body." 1 Corinthians 6:19-20
Wednesday
Oh, Lord Jesus,
Children have so many options for seeking out enlightenment; guide them towards voices that are true, and give them the discernment needed to recognize false teaching. Help them to be critical thinkers with minds dedicated to you. Make them aware of the manipulation that comes their way and empower them to stand in truth each and every day.
Train their minds to distinguish truth from lies. Convict them when they spend too much time in front of screens that dull their senses with constant scrolling.
Time is not something they can recover, so make them spend it wisely. May they be aware of what they are dedicating their attention to. May they care more about character development than being entertained, more about investing in people around them than the voices on the internet, and more about seeing your kingdom grow than growing in popularity.
In your name,
Amen
Verse to remember: "Do not be conformed to this world, but be transformed by the renewal of your mind, that by testing you may discern what is the will of God, what is good and acceptable and perfect." Romans 12:2
Thursday
Lord,
You tell us in your Word that we will face trouble in this world. How I wish I could shelter my children from trials and tribulation, but I know those experiences might help them develop a deep and profound faith. I ask first that they would live in obedience to you to avoid unnecessary difficulty; when they do encounter tribulation, please help them to rise from it stronger. Teach them what it means to have a resilient spirit and a steadfast heart. Give them hope that you have plans for tomorrow and that they need not fear the unknown—for you will be with them.
Surround them with a circle of friends who will be wise counselors, and keep fools far from them as they journey into their future. Give them the ability to know the difference between the foolish and the wise. Lead them towards trustworthy companions who will desire their highest good and walk with them on narrow paths.
In Jesus' name,
So Be It
Verse to remember: "Have I not commanded you? Be strong and courageous. Do not be frightened, and do not be dismayed, for the Lord your God is with you wherever you go." Joshua 1:9
Friday
Oh, Jesus,
I am alarmed by the ways teenagers can be driven by impulse. Their age is full of new encounters with the world, and it seems like they are constantly searching for the next one. Help them to seek out good and noble experiences that will grow their character and teach them more about your awesome power. Foster a godly curiosity within them, but help them to exercise self-control when sin is crouching at their door. Show them the way out of temptation whenever they are faced with it. Grant them the endurance to resist the devil.
Verse to remember: "No temptation has overtaken you that is not common to man. God is faithful, and he will not let you be tempted beyond your ability, but with the temptation he will also provide the way of escape, that you may be able to endure it." 1 Corinthians 10:13
Saturday
Father God,
I want my children to marvel at the works of your hands. Open their eyes to the wonders of your creation, and may they desire to be worthy stewards over it. When they walk outdoors, may their hearts feel awe as they remember you carefully crafted the beauty that is before them. Create in them a fervor to mimic you as a creator who loves humanity. Gift them with the ability to imagine, invent, and inspire as they work, and then teach them the value of rest. Even you rested after you created, and the world will beg my children to push past their limits and give their bodies over to ambition. Caution them when they are close to exhaustion and have them recall that your burden is light. Even when life is hectic and busy, guide them to the peace that passes understanding.
In your Son's name, I pray,
Amen
Verse to remember: "I praise you because I am fearfully and wonderfully made; your works are wonderful, I know that full well." Psalm 139:14
Photo Credit: ©Getty Images / adl21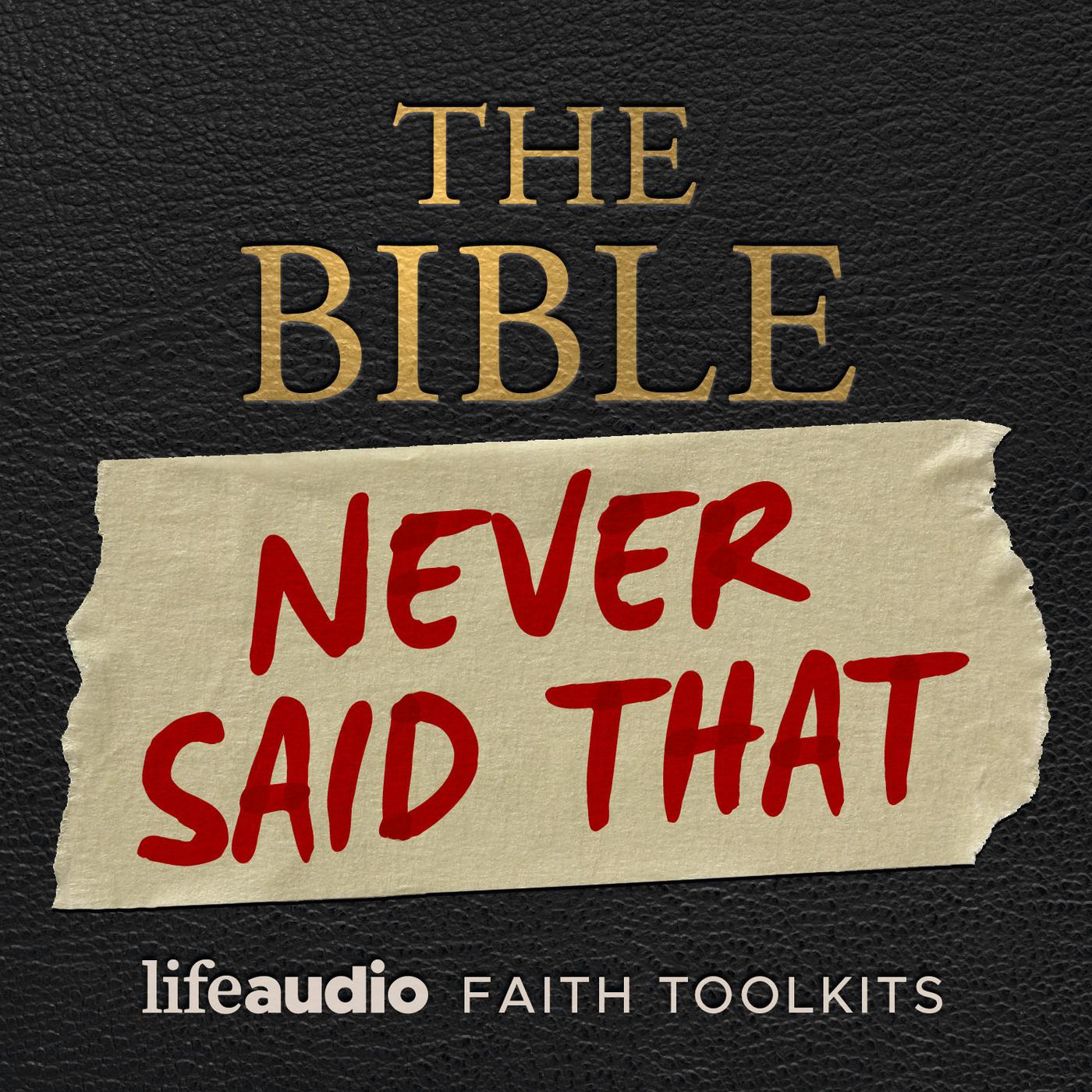 Chara Donahue is a co-author of the Bible study 1, 2 & 3 John: Experiencing Transformation and is working on her next book. She enjoys serving as a biblical counselor, speaking to women, and savoring coffee when her four kids are out playing with dad. She holds an MSEd from Corban University, is passionate about seeing people set free through God's truths, and is the founder and editor of Anchored Voices. She is also the host of the podcast The Bible Never Said That, which you can listen to on LifeAudio.com. Get in touch with her on Facebook or Twitter.
---
---