This world can be a hard place many days. As adults, we know this to be true. Constant media headlines and our own personal battles can remind us of the struggles and darkness we're up against. But sometimes, we may not be fully aware of how these things can affect our young people too.
According to a recent article from the Washington Post based on a study from the National Survey of Children's Heath, anxiety, not depression, is the leading mental health issue among American youths today. And both clinicians and research suggest it's rising. The latest study published revealed that based on data collected for children ages 6 to 17, researchers found a 20 percent increase in diagnoses of anxiety in just a 5-year period of time, while the rate of depression increased only .2 percent.
Many of us could give our own perspective on reasons for the rise in teen anxiety. It's possibly affected our own lives and had a major impact on our children. If we're parents to teens or pre-teens, or work with young people consistently, we probably have had to come to terms with the significant difficulties and challenges that increased anxiety can bring in a young life – if not in our own family, then likely someone close to us. It's that prevalent.
Here are just a few of the top reasons frequently contributing to teen anxiety:
Photo Credit: Thinkstock/Brian Niles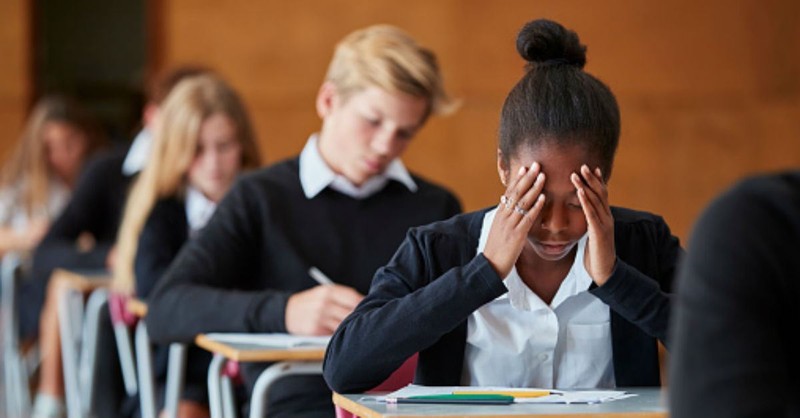 Reason 1: School Pressure
Many students, especially in high school, feel pressure to live up to high expectations in exam grades and college plans. This is a big one and can feel almost unbearable at times. The competitive nature that drives many schools often filters down to the academic success of the students. Even those who are at the top of their grade and appear successful can deeply struggle with anxiety issues that most are not fully aware of. Outside the classroom, many students are involved in sports, activities, volunteering, and part time jobs.
For students who don't struggle with anxiety over school performance, might have anxiety over other issues at school like safety. Lock down drills, although very necessary, has led to increased anxiety at school. They have to think through questions such as:
 
What would I do if an intruder walked in with a gun?
Where would I hide?
Am I really safe?
Who can I really trust?
These issues, along with the constant pressures of keeping grades high and figuring out college or career plans, create a worrisome burden on many of our teens today.
Photo Credit: Thinkstock/monkeybusinessimages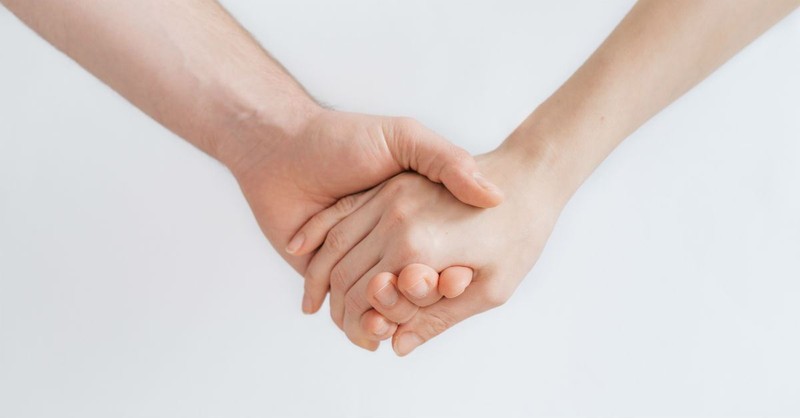 Dear Parents:
We have been there, and we're still there many days. Students are often doing way too much these days. It's fine to play sports, march in the band, or take part in theatre and cheer; but the problem raises its head most fiercely when you find there's just no down time anymore. Kids need more breathing room in life just to relax. And they need more sleep than their homework and activities often allow.
You can help your kids by reminding them you are there and that it's OK to slow down – it's OK to say no. Teach your kids that we don't have to do it all in order to be successful in this life. Most times, true success will come from choosing not trying to do it all but learning to actually enjoy life. Open the door for them to have conversations with you about this and listen to them – really listen. And let them know you're with them, you love them unconditionally, and you fully support them. Remind them that they don't have to have it all figured out for life. Assure them that they are safe in God's care and He is with them every moment of every day.
Photo Credit: Unsplash/Roman Kraft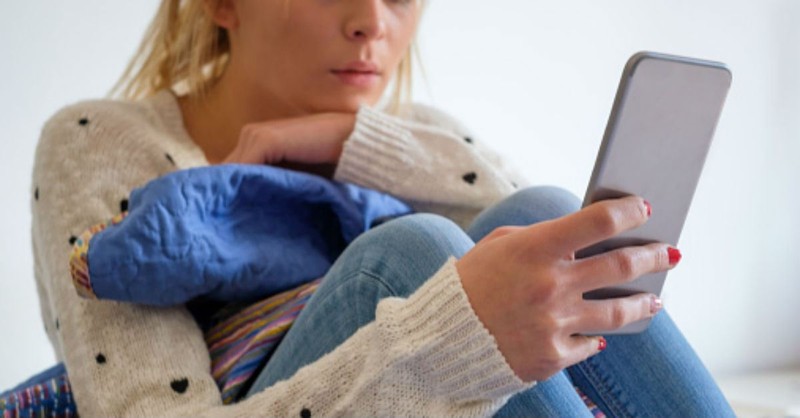 Reason 2: Social Pressure
Students today have more options for social interactions than what we had growing up. And most have stepped right into a social media frenzy lifestyle that so typifies our culture today.
It's hard to navigate around it because it's just there at their fingertips, and most of their friends are there too. Social media can be positive, offering the ability to stay in touch with others and the opportunity to encourage and share life with those you love. Other parts of it, as we all know, are not good.
The temptations they must navigate and be always aware of are difficult and dark. And there is an overriding pressure for teens to be a part of everything. If you're not invited to the party everyone's at, it hurts. If you're not a part of the group, it shows every time you see a picture or post. It may sound crazy, but many kids struggle incredibly with how many "likes" they get on a post. Many kids are bullied online or are left feeling like they'll never fit in.
Photo Credit: Thinkstock/tommaso79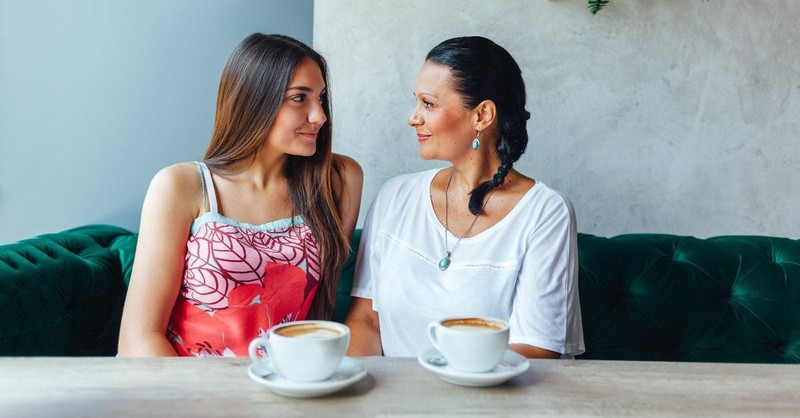 Dear Parents:
We may feel like we're on a big learning curve with this one. But it's so crucial to be aware of where your kids are in the social media world. If you're not there, and they are, you're already steps behind. It's time to get involved.
 
Know who their friends are.
Check that their settings are private.
Help them say goodbye to unhealthy accounts.
Be aware of who they're following and who's following them.
Ask them about what might bother them from what they see people share about.
I've learned a lot from what kids may be struggling with just by watching what they share on social media. Don't be afraid to monitor your kids closely on social media and know that it's also to OK to draw safe boundaries for them by saying "no" to sites that may be too harmful.
Photo Credit: Thinkstock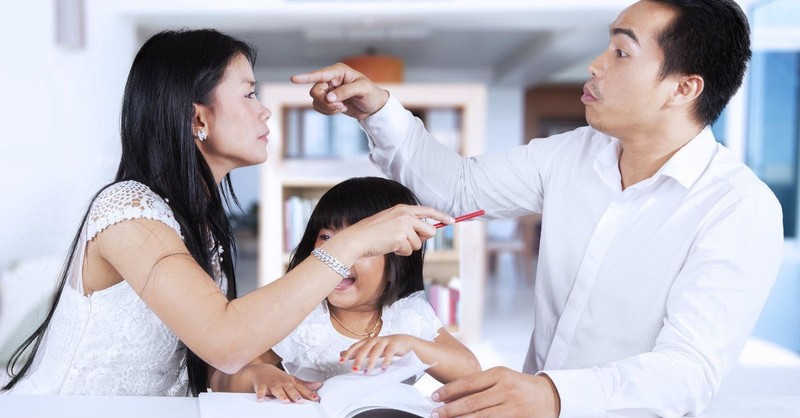 Reason 3: Family Issues
So often in life, the burdens we carry and issues we struggle with end up affecting our children as well. Of course, we all want to shield them from the hard stuff as much as we're able. It's in our nature to protect them, but the truth is that we can't always shield them. Our teens are a part of our families, so they walk through the stuff of life right with us.
 
A divorce or the loss of a relationship we held dear.
The death of someone we loved.
The loss of a job or deep financial difficulties.
Physical illness, mental health struggles, addictions, and other hardships.
Whatever road we're walking, they are on it too. They may have become experts at hiding their pain, but we can be assured they carry it inside. And sometimes the weight feels too great for young shoulders and hearts. The hurt can cause deep-rooted anxiety and fear over the future. It can leave them feeling constantly worried, not only if they will be ok, but if you will be ok too.
Photo Credit: Thinkstock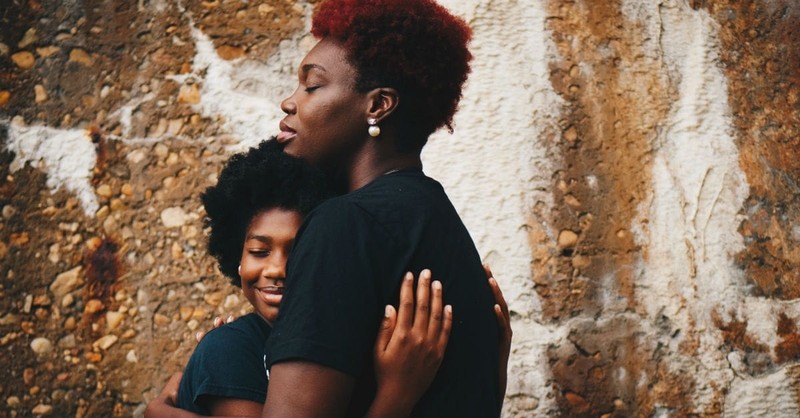 Dear Parents:
Many of us struggle with feeling like we've blown it somehow. We feel like a parenting failure some days and just start the believing the lie that we've messed everything up. Though we all face difficult scenarios, there's great hope and forgiveness through Christ.
Be willing to do the hard things:
 
Set limits on what is OK and what is not.
Say you're sorry if you've said or done things that may have been hurtful.
Share your own stories of failure or feelings of weakness. Honest conversations open the door for so many other conversations.
Remind them you're not perfect, that you too have failed many times and need God's help.
Sometimes we falsely think our kids just need us to be strong, not to show any sign of weakness or hint of failure. But the truth is, our teens need to know that we're real. That we're scared sometimes too. That we don't know all the answers, but we do know where to find help and hope.
Photo Credit: Unsplash/Eye for Ebony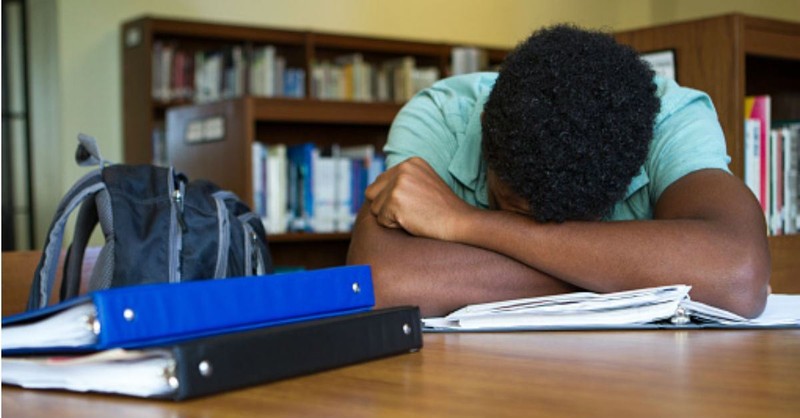 Reason 4: High Expectations
This topic can often go hand in the hand with the pressure they feel from school or social media, but kids will sometimes communicate it in this way. They struggle with not feeling "enough." Like they're somehow just never measuring up to what they need to be, where they need to be headed, or who they need to become to make someone else proud. There is a constant undercurrent of pressure to succeed in life, not just to "get by," but to "be the best."
Often this can come from what parents or other authority figures seem to communicate by words or actions, but many times, this pressure comes from the teen themselves. They might even know they're putting undue strain on themselves, but they can't get out of the trap alone. They've been wired to feel like they have to keep stepping up to the plate and hitting a homerun every time they're at bat. And if it's anything less, they feel like a failure or as if they've let everyone down. 
Photo Credit: Thinkstock/pixelheadphoto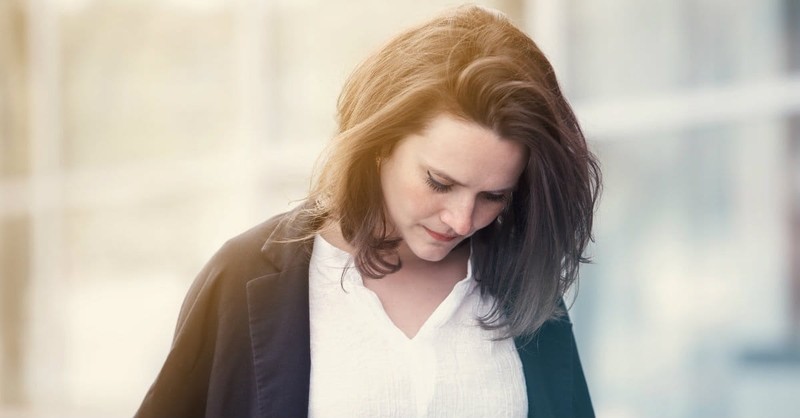 Dear Parents:
Maybe it's time to let go of some expectations for our kids. We may not even think we have expectations, but I wonder how many of us have ever asked them if they feel we do? We may hear a different answer.
Don't compare them with others. And let's not ever fuel our own dreams from their lives. The truth is that often our own dreams for our kids may not be theirs. And they may not be God's dreams and purposes for them either. Many of us are old enough to know that the greatest times of growth in our own lives have sometimes come from the biggest falls or failures.
Failing at something, having to struggle through something, is not always bad. Often, it's the very thing that God can use to get us going in the right direction. He will give us the wisdom to know when it's OK to let go a little, even if they fall. Sometimes our kids just need to be reminded we're still there, will help them back up, and keep cheering them on.
Photo Credit: Thinkstock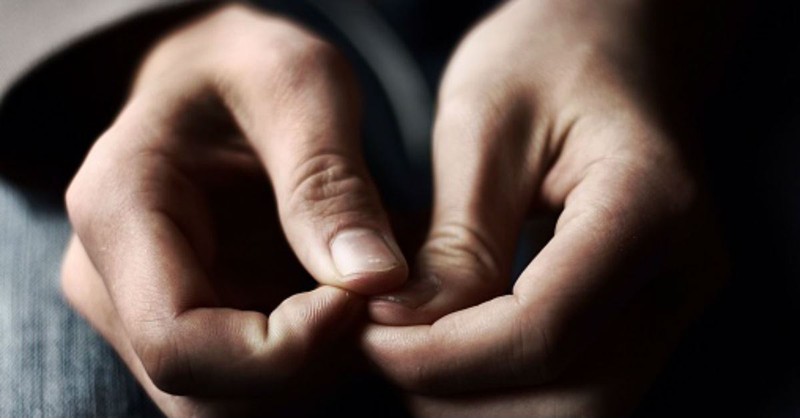 Reason 5: Mental Illness and Addiction
This is real and prevalent in our nation today, and it needs to continue to be discussed. Don't turn a blind eye and say, "That's not my child." Depression, addiction, mental illness, suicidal thoughts, or struggles with self-harm don't only show up in "other kids." They don't care how much money you have or how many people love and support you.
The struggles with deeper mental health issues or addictions to drugs, alcohol, and pornography will greatly increase anyone's level of anxiety and fear in life. These things often have spiritual, emotional, and physical characteristics that make it difficult to journey through without extra help and support.
Teens will often show some red flags to those closest to them, possibly a few glimpses into their deepest thoughts and struggles, though many have become experts in hiding it out of shame or fear.
Photo Credit: ThinkstockPhotos/RJohn97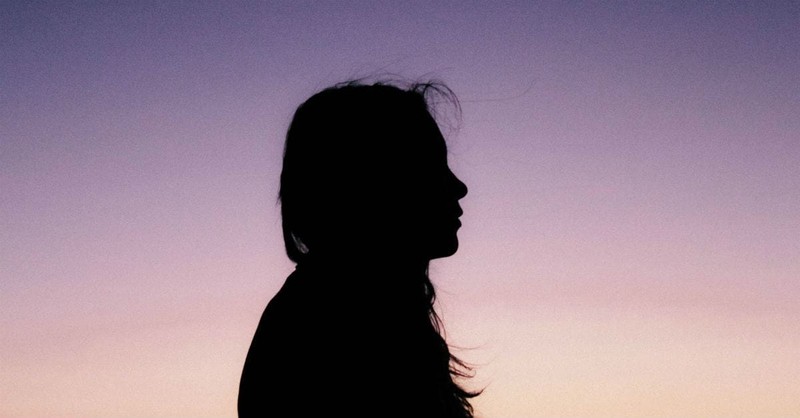 Dear Parents:
Listen to your child. If you've noticed any of these things or significant changes in behavior or grades, get help now. Don't be afraid to reach out for help from trusted friends, pastors, and professional counselors. Many times, these issues are just too big and deep to tackle all on our own. It's going to be a process to find freedom again, but it can be done!
Issues like these are more common and understood in this day and age. Many families of faith have sought out professional help for various issues and difficulties in life. Don't keep spinning your wheels all on your own or pretending that real problems don't exist. Stop buying into the shame game. There is no guilt or shame in reaching out to become healthier and more whole, both for yourself and for your kids.
Photo Credit: Unsplash/Maranatha Pizarras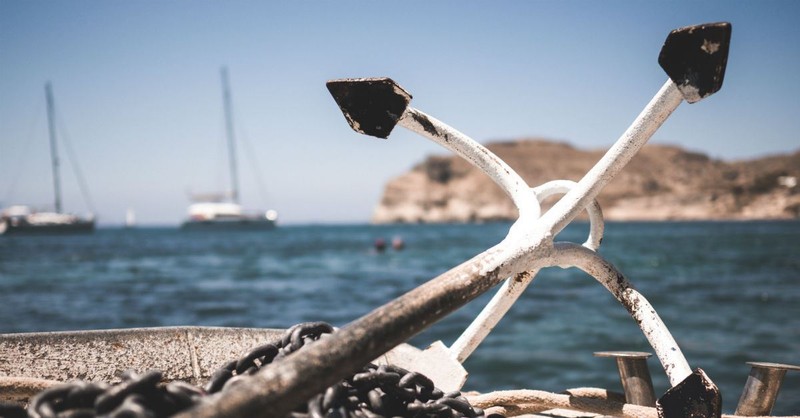 3 Anchors that have Helped Me Through Every Stage of Parenting:
Praying
There is great power in prayer. Even when your words seem to fall flat, even when you don't know what to say, God hears your prayer and He knows your heart. The Spirit is interceding for you and your precious child. God understands the burden you've carried and the struggles your teen has faced. He's there with you, close. And He's powerful to open doors, close the wrong doors, pave new pathways, and bring great healing and peace.
Speaking Truth
Our words of love and support are important, but God's words will offer our kids truth and light that will never fail or falter. Never underestimate the power of God's word when your child is struggling with anxiety and dark thoughts. Speak His truth over their lives. Write out verses and hang them around your home. Pray God's words back to Him on behalf of your child. Make sure they have a Bible and help them learn how to search for a verse. This is so key for our kids to walk in true freedom. It provides them with the tools they need for future difficulties and struggles they will face in years ahead.
Holding Onto Hope
Parenting is not for the faint of heart. Every season has its own difficulties and struggles. And as soon as we feel like we're figuring it out, our kids have raced on to the next stage.
These teen years are such a crucial and amazing time in our kids' lives. Don't allow the enemy to steal your joy away. God is holding you and strengthening you. He loves your child much more than you ever could. And He has great purpose and hope in store for them. You can release them straight into His safe and tender care. Keep holding onto hope. God is with you and your child always, and He will never let you go.
Photo Credit: Pexels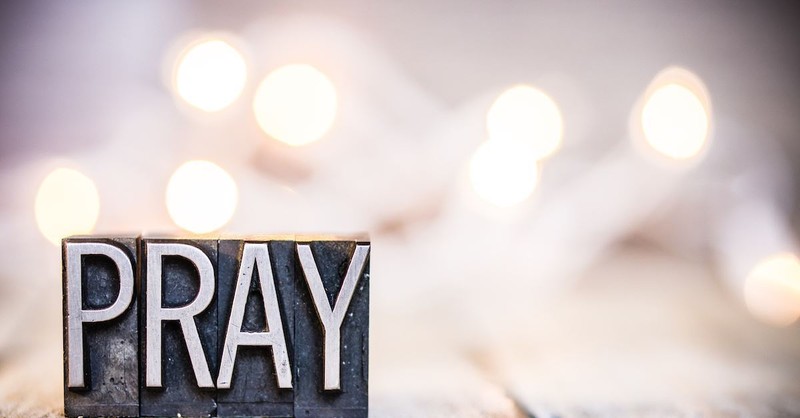 A Prayer for Our Kids
Dear God,
Please be with our children today. Would you cover them with your huge love, grace, and protection, as only you fully can? Please heal them from the anxiety and struggles they've faced in their young lives. We ask for you to lift their burdens and help them to know they are fully safe in your care, always. Remind them today they are never alone and are loved more deeply than they can ever comprehend. Thank you, Lord, that you know what concerns us, and you're holding these whom we love so much. We commit to stop carrying the pressure all on our own. We release our children and every difficult struggle straight into your loving hands. We believe in your power, and we know that you can do so much more than we ever could on our own. Thank you for your perfect peace that covers us today.
In Jesus' Name,
Amen.
Debbie McDaniel is a writer, pastor's wife, mom to three amazing kids (and a lot of pets). Join her each morning on Fresh Day Ahead's Facebook page, for daily encouragement in living strong, free, hope-filled lives. Find her also on Twitter and at her blog www.debbiemcdaniel.com.
Photo Credit: Thinkstock/EnterlineDesignServicesLLC
Originally published Wednesday, 17 October 2018.
---
---