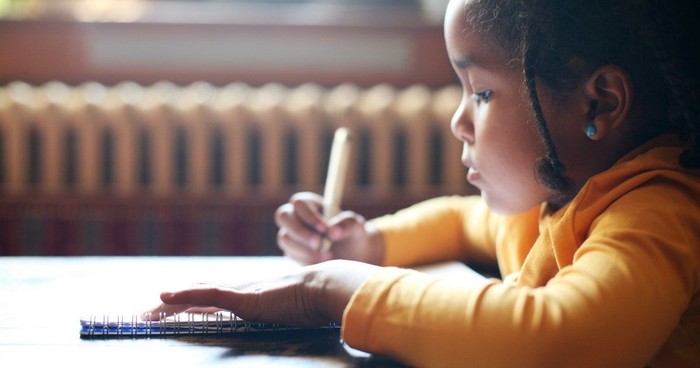 Good grades or bad, here's why we decided not to show our children their report cards.
We don't show our kids their report cards.
(I'll give you a moment to recover from that potentially shocking news.)
Our three children were homeschooled for five years before they transitioned into a small Christian school. During the first several weeks at their new school, they didn't even know what report cards were. (Feel free to chuckle.)
However, they quickly learned the value of a 94% score versus a 76% on a spelling test, and the difference between A's, B's, and C's appearing in red ink at the top of their math quizzes.
In no time, grades were affecting their emotions—both positively and negatively.
One of my kids earned consistently high test scores, and started lauding his success aloud. At the end of every school day, I was met with a verbal report about another 100% in this or that subject.
I watched another one of my children battle with significant discouragement after misspelling five words on his weekly test. Without anyone speaking negative words, he compared himself and his score to the other children in his class, and concluded that he was worthless and good for nothing.
At this stage, you may be starting to think that shielding our children from potential disappointments is the reason we don't show them their report cards.
But that's not the case.
Here are the real reasons we don't show our kids their report cards:
To Foster a Love for Learning
Let's be honest. Back in school, when our teachers stood in front of the class and presented information or wrote on the board, the only question we really wanted answered was: "Is this going to be on the test?" At least, that's how I coasted through most of school.
I wasn't there for the love of learning; I was there because I had to be. I didn't soak up knowledge and retain it because I was fascinated by the content—I just did what I needed to do in order to get a decent grade and move on.
One thing I've really appreciated about homeschooling is that it has developed a love of learning in my kids. Of course, they each have a subject or two that they dread and want to complete as quickly as possible to end the agony (or just avoid altogether), but overall, they really love to gain knowledge, grow in wisdom, and develop new skills. They adore books, and they're fascinated by nature and random, self-made experiments. By God's grace, they haven't (yet) been shaped by the dog-eat-dog world of competition with classmates.
By eliminating the pressure of grades on report cards, kids are freed up to enjoy what they're doing, and embrace a love for learning.
In the end, it's not about performance; it's about the heart.
To Hinder Pride and Encourage Biblical Motives
It doesn't take much for us to become puffed up with pride, does it? The slightest compliment, the smallest boost to our egos can send us soaring to new heights of pride and inward boasting.
We want our kids to strive toward doing all that they do to the glory of God (1 Corinthians 10:31), not so that they can boast or fly high with pride over their own accomplishments.
Scripture says, "Let the one who boasts, boast in the Lord." If we encourage our children to boast, we want them to boast in what God has done for them, and about the grace He has poured on them to be able to think and speak and engage.
We desire that our kids would give their best efforts regardless of the outcome, and that they would take satisfaction in knowing that they brought glory to God by doing their best for Him.
By not showing our kids their report cards, we're also limiting the potential for comparison
among siblings or classmates. All it takes is for one student to earn a higher score than the other, and the door ushering in pride and envy swings wide open.
In this day and age, humility is a lost virtue. Pride has become a respectable sin. We even make excuses for why it's not so bad. But God takes it seriously. The Bible says, "Clothe yourselves, all of you, with humility toward one another, for 'God opposes the proud but gives grace to the humble'" (1 Peter 5:5, ESV).
To Strengthen Identity in Christ
It's so easy to shape one's identity by external circumstances or results. Report cards can cause students to form an identity about themselves based on their performance, either positively or negatively. Ultimately, as Christian parents, we want our children to be rooted in their identity in Christ, not in their outward accomplishments. Removing this temptation makes it easier to focus in on what really matters from an eternal perspective.
A Few Points of Clarification: 
I feel as if I should clarify a few things before I conclude. First of all, I do understand that as children get older and advance into higher grades in school, it can become important and necessary for them to keep track of their grades in each class. Grade Point Averages are a reality, and will have lasting implications for college scholarships, etc. I'm not advocating for or claiming that we will never, ever show our kids their report cards—but in the elementary years, I really don't see the point. We still need to navigate when and how to start showing them their report cards as they move into higher grade levels, but when we do, we want to go about it in such a way as to not detract from the love of learning.
Secondly, we do monitor our children's progress and address any glaring issues. If we see that one of our kids is failing a class or that his or her grade has diminished substantially from the previous term, we will address it privately with the student in question to see what's going on. We don't just use a blanket approach and pretend that effort (or lack thereof) doesn't matter at all—we just don't want our kids to be primarily motivated by a red letter or number.
Our goal is to train our children to see and believe that the reward is not found in the grade, but in the sheer gift of gaining knowledge and insight, and bringing glory to God in the process.
Ultimately, we want to remove any triggers that will cause our children to sin (i.e. report cards leading to pride or a misplaced sense of identity). We want our children to do their best for the right reasons (to bring glory to God, not so they can be top of their class and be showered with accolades).
What are your thoughts? How do you go about fostering a love of learning? What has been your experience with report cards in the past? What has worked well for you and your family? What might you consider doing differently?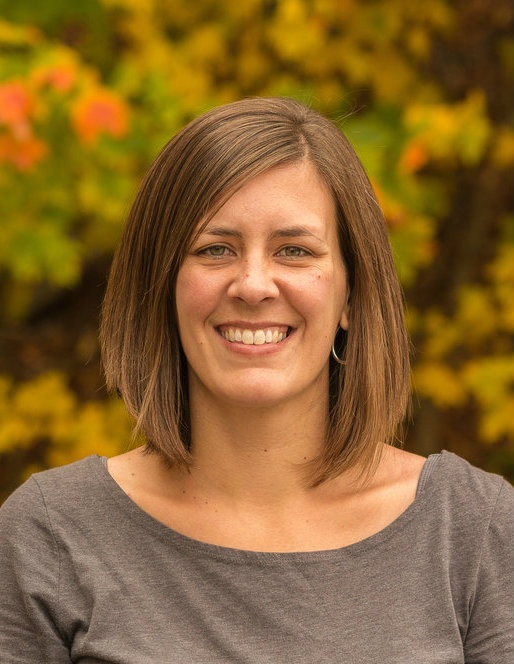 Kate Motaung grew up on the shores of Lake Michigan before spending ten years in Cape Town, South Africa. She is married to a South African and together they have three children. Kate is the author of the e-book, Letters to Grief, hosts the Five Minute Friday blog link-up, and has contributed to several other online publications. She blogs at Heading Home and can be found on Twitter @k8motaung.
---
---