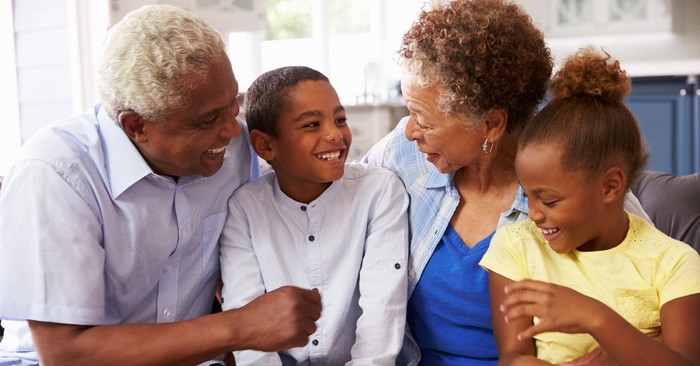 Shortly after my glorious entrance into this world, my mom hated to leave me while attending to work obligations. Rather than enrolling me in the typical preschool, she asked my Memo and Papa to watch me. Quickly becoming a grandma and grandpa's girl, both of these individuals' impact on my life were and still are insurmountable.
By the age of five, Memo had taught me how to read above grade level, cook an innumerable amount of dishes, and sing at the top of my lungs. In the meantime, Papa took a more hands-on approach, teaching me the importance of farming, swimming, and working hard to achieve whatever goals appeared in my mind.
As I grew up and went to school, my grandparents allowed me to get on and off the bus at their house, a habit I would continue until I was old enough to drive. And so, day after day, hour by hour, my Memo and Papa continued to pour needed truths into my life.
Although some days I ran from my grandma when she tried to give me "the talk," or she and I talked my Papa to sleep (a frequent activity to this day), these memories are ones that I will cherish for eternity. Only now that I am into young adulthood with a full-time job do I realize all they taught and teach me daily.
While I do not get to see my grandparents as much as I would like, I try to visit at least once a week and repay them for the number of roles they played in my life and the Christian walk of faith as I grew. Though I am now 25, I still need my Memo and Papa Gray as much now as I did on day one, and I am gleaning from the number of roles they can play on any teen's journey on this temporary earth.
For me, my mom's mom and dad played the role of the second set of parents and a walking inspiration from the Bible. Beyond the everyday "role model" definition, Memo and Papa displayed character traits and personality of what it means to be loving parents and godly figures of admiration.
Photo Credit: © Getty Images/monkeybusinessimages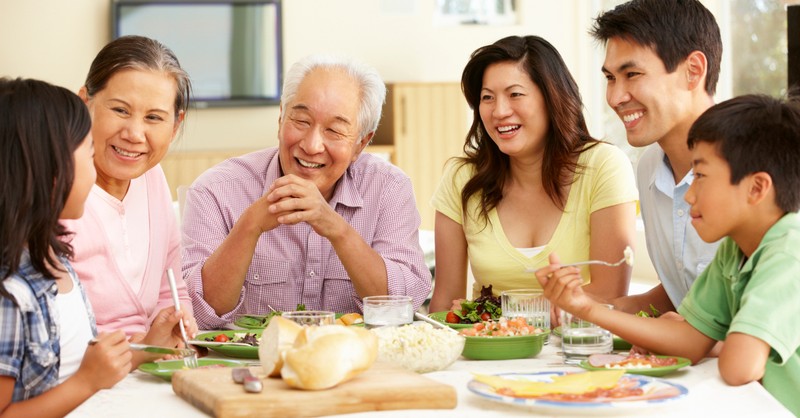 The Second Set of Parents
While I would not trade my mom and dad for anyone else in the world, being around my mom's parents six out of seven days a week showed me what it meant to have a second set of parents, and with that, wisdom I couldn't have found anywhere else.
In Job 12:12 of the ESV, Scripture notes, "Wisdom is with the aged, and understanding in length of days" (Job 12:12, ESV). Proverbs 16:31 adds, "Gray hair is a crown of glory; it is gained in a righteous life" (Proverbs 16:31, ESV).

Full of wisdom, grace, honor, and of course, some "gray" hair, it is true that God blesses the elders in our lives with much advice, knowledge, and honor. Every time my Memo and Papa speak to me, I listen with eager ears and wide eyes because I know and trust that their guidance is what Proverbs 20:29 calls "splendor of old."
"We admire a young man for his strength, but we respect an old man for his gray hair". (Proverbs 20:29, ERV)
While my grandparents would beg to differ that grey hair isn't all it's cracked up to be, I know that all jokes aside, their wisdom is worth learning. And beyond the normalcy of taking me shopping, providing me with food, coloring pictures, reading, baking, or cooking, they taught me to come to them with any need and show that same love and compassion towards others.
"Listen to advice and accept instruction, that you may gain wisdom in the future." (Proverbs 19:20)
Photo Credit: © Getty Images/monkeybusinessimages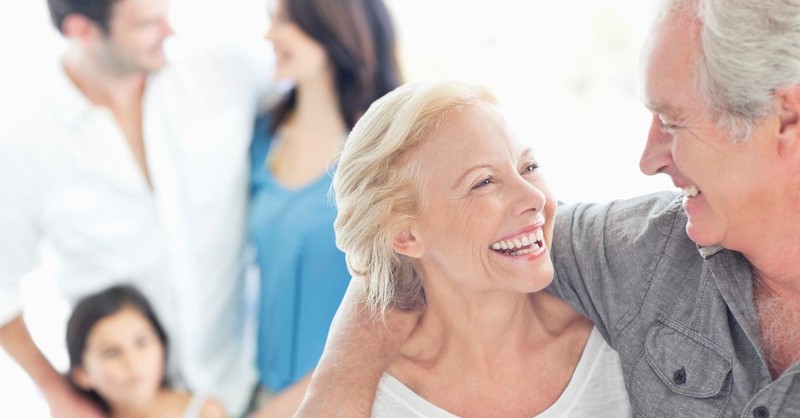 A Godly Couple
Beyond being my "mom" and "dad," Memo and Papa are among the most inspiring godly couples of influence I have in my life. Although they have their quarrels over where to go out to eat, their average arguments are no more severe than when Memo throws out Papa's old jeans without asking, or Memo gets caught buying food for the food pantry, again.
Exceeding my mom and dad, Memo and Papa exemplify what I hope to someday replicate in my marriage. While I am not with them 24/7 and my mom tells me they used to be different, I see a couple aged with grace and wisdom. Never in my life have I seen them scream at one another, use violence, or put each other down. If there is an argument, they might take a minute of silence, but then they talk it out. If grandma is annoyed with grandpa, she takes a walk and then apologizes later. Both are selfless beyond belief and the most hard-working and caring individuals I know.
Because of my grandparents, I know what it means to give all you have for the Kingdom of God. I always see them reading the Word, watching godly shows, volunteering for the church, and praying, but more than that, I see them living it out in their daily lives.
As James 1:22 of the KJV quotes, "But be ye doers of the word, and not hearers only, deceiving your own selves" (James 1:22, KJV). The NIV writes it this way: "Do not merely listen to the word, and so deceive yourselves. Do what it says" (James 1:22, NIV), and that's what my grandparents have taught me. Even if it encourages me to slow down and be in the moment or take a different perspective of a situation, I know that the words they speak to me are worth listening to and living out in my everyday interactions with others.
Your Role
Every moment spent with a grandparent is a moment for change, love, wonder, and pondering. Every second is a precious opportunity to replicate their faith and ask yourself how you can age with grace, truth, and a garland of wisdom around your neck. Not only have my Memo and Papa taught me to number my days, but they've taught me the number of roles that I can play in someone's life as they've done and will continue to do for me. I pray that if you take the time to spend with your grandparents and listen, they will be eager and honored to do the same.
"Teaching me to number my days." (Psalm 90:12, ERV)
Photo Credit: © Getty Images/OJO Images
Originally published Thursday, 10 June 2021.
---
---