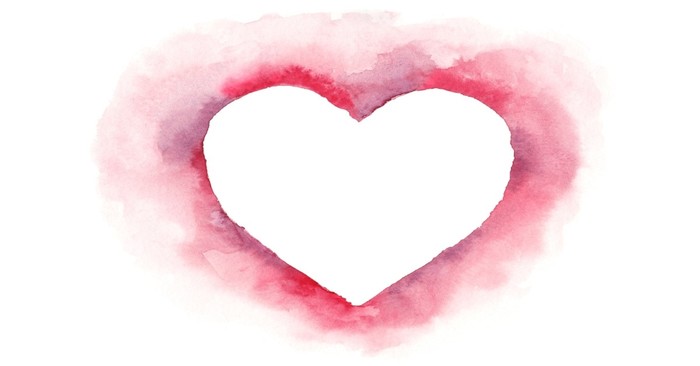 Plus
Go all out for your spouse this year and show your kids that loving their parents is a good thing.
Valentine's Day might be even more fun for children than it is for adults! Of course, adults are often navigating difficult relationships or breakups during Valentine's, which can always cast a shadow on the holiday, but for kids, it's an endless flow of heart-shaped candy and going to Target to choose funny cards for their friends at school.
If you're married, it's important to demonstrate to your children the blessing of a godly marriage. Go all out for your spouse this year and show your kids that loving their parents is a good thing. Give them a reason to be looking forward to marriage in their own future. Watching Daddy surprise Mommy with flowers or helping Mommy cook Daddy his favorite dessert is a great way to model love in the home. Hug each other. Compliment each other. Talk well about the other parent in front of your kids. Get them excited about love!
If you're currently divorced or single, don't stress—you're still modeling love by being a good parent and making your children feel seen and loved during the holidays. You can talk to them about healthy relationships and what the Bible says about marriage at any time, but Valentine's Day is the perfect segue into these conversations.
No matter your current relationship status this February 14th, here are 14 budget-friendly gift ideas to help your kids feel special this heart-shaped holiday!::
1. Stuffed Animals
Nothing beats receiving an old-fashioned stuffed animal on Valentine's Day. Boys and girls alike will love getting a furry friend in a Valentine's gift basket. One current popular brand of stuffed animals is Squishmallow, which are affordable, adorable, and easily found in a variety of local chain stores. Even pre-teens and teenagers will appreciate a fun new squishy to display on their beds or bookshelf. If you're worried that they have outgrown stuffed animals, I'm here as the mother of a high schooler to assure you…they have not!
2. Candy
Getting your child candy for Valentine's seems cliché and almost like a cop-out—after all, it's not very personal. But think about it from your kid's perspective—it's candy! What more could they want? And now, candy selections are even more alluring when decorated in holiday packaging. I know I'm a sucker for Fun Dip, Skittles, and M&M dressed up in pink and purple containers. You can even buy candy shaped like flowers. Have a blast with it, and brace yourself for the post-sugar rush!
3. Funny Socks or PJs
Heart-printed socks and pajamas are fun gifts to open on Valentine's Day for kids of all ages. Amazon makes choosing holiday-themed loungewear especially easy when it comes to online shopping! You can even find matching socks or PJs for the whole family! (Of course, if your children are like mine, you have a small window to which everyone will think this is cool! Ha!)
4. Funko Pops
These name-brand figurines are an awesome way to show tribute to your child's favorite cartoon character, book character, or movie hero. Simply browse online to find a Funko Pop your child would like and surprise them with the start of a new collection this holiday! If they already collect something else, such as charms for a charm bracelet, cool-looking rocks, or toy cars, consider adding to that collection this year and show your support for the things that interest them.
5. Costume Jewelry
Sticker earrings, candy-heart necklaces or bracelets, or a new ring are great gifts for little girls on Valentine's Day! They can wear their new treasure to school or church and be reminded of your love all day long.
6. Games
Board games, a deck of games, or even a video game the family can play together make great Valentine's gifts! These can be as expensive as you want them to be, but remember, there are many gently used games on places like Facebook Market, garage sales, and Game Stop—as well as new games sold at discount stores like TJ Maxx and Marshalls. Regardless of your kids' ages, games are a great way to connect!
7. Fidget Pop-its / Fidget putty
It's common these days for children to need a fidget toy to concentrate better. Fidget pop-its are great toys for the little fidgeter in your family, as well as fidget putty. These are affordable, brightly-colored, helpful toys that decrease anxiety and encourage a child to focus at school or church by subtly letting their energy out. These are easy to find in heart-shaped containers or "Valentine colors."
8. Fake Plants
If you have a daughter older than elementary age or a teenager, buying a few fake plants for her room can be an aesthetic surprise. My teen loves collecting potted succulents and cacti for her room. Even when she changes her bedding theme, tiny potted plants still typically fit the "vibe" of her space. These are appreciated gifts that pre-teens and teens won't typically spend their own money on but really love getting.
9. Art Supplies
Nothing is more inspiring to a small child than opening up a fresh box of crayons! Load your kids up this Valentine's Day with a new pack of colored pencils, a sketchbook, or acrylic paints. Craft kits are often available for low prices at hobby stores and help teach kids how to knit, crochet, or even learn pottery! Keep them entertained for hours with their love for art by stocking them up on supplies this holiday.
10. Pillows
Most young girls I know love receiving decorative pillows for their room, especially cute and cuddly ones that also serve as stuffed animals or bean bag chairs. A new trend is a pillow that looks like the Conversation Heart candies in aesthetic pastels. Revive their room with a fresh look and a fun gift all at once!
11. Gift Cards
Valentine's Day is the perfect time to gift your kids a bit of money to their favorite places, such as their top lunch choice, Starbucks, the movie theater, or the toy store. Help them learn how to manage their money while giving them the freedom to choose their own gift. It's a win-win.
12. Books
If your child is reading through a series, gifting them the next book in the lineup can be a real treat. If they're not big into reading yet, starting them on a new series you think they'll like, or even a cool graphic novel, can be a great way to ease them in and make reading enjoyable. Not to mention, Valentine's displays at stores like Barnes & Noble are so fun to browse! Odds are, you'll walk away with several Valentine-themed reads.
13.
Personalized Water Bottle or Thermos
Find a quality water bottle or thermos for your kids and then have their names or initials monogrammed on the front in vinyl. There are ways to order it already personalized through shops like Etsy, or you could pay a small fee for someone local to add the personalization after you purchase the bottle. This is a custom way for your children to feel special—and not mix up their water bottles with the kid sitting next to them at school!
14. Coupon Book
While kids of all ages will appreciate this, homemade coupon books are especially fun for younger kids who aren't handling money yet. You can hand draw or design and print out coupons from your computer that give your kids free passes on specific chores or even permission to initiate an activity like "baking cupcakes with Mom." Customize the coupons according to your kid's personalities and ages, then sit back and watch their smile of delight this Valentine's Day.
Photo Credit: Getty Images/Stephen Emlund
---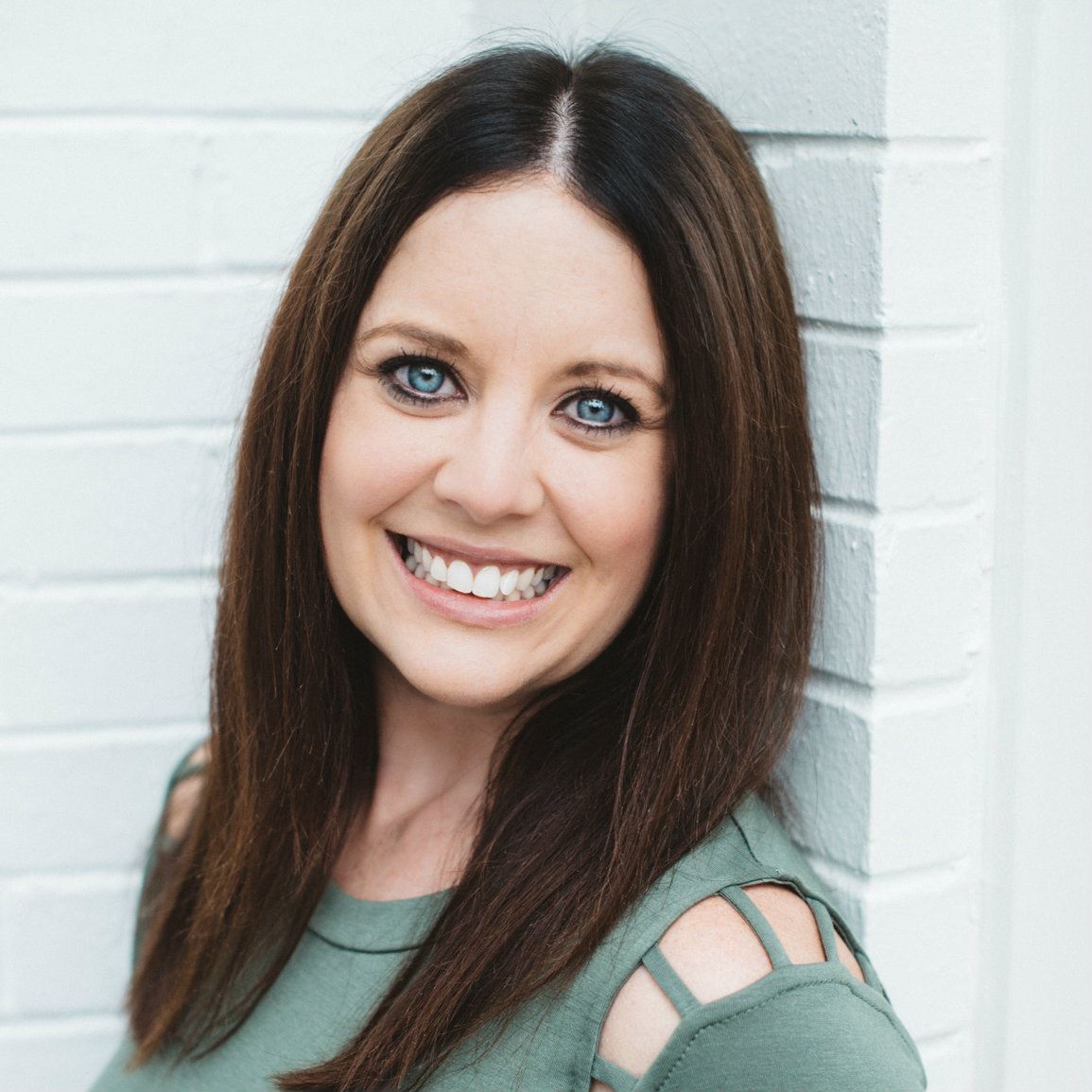 Betsy St. Amant Haddox is the author of over twenty romance novels and novellas. She resides in north Louisiana with her hubby, two daughters, an impressive stash of coffee mugs, and one furry Schnauzer-toddler. Betsy has a B.A. in Communications and a deep-rooted passion for seeing women restored to truth. When she's not composing her next book or trying to prove unicorns are real, Betsy can be found somewhere in the vicinity of an iced coffee. She is a regular contributor to iBelieve.com and offers author coaching and editorial services via Storyside LLC.
---
---