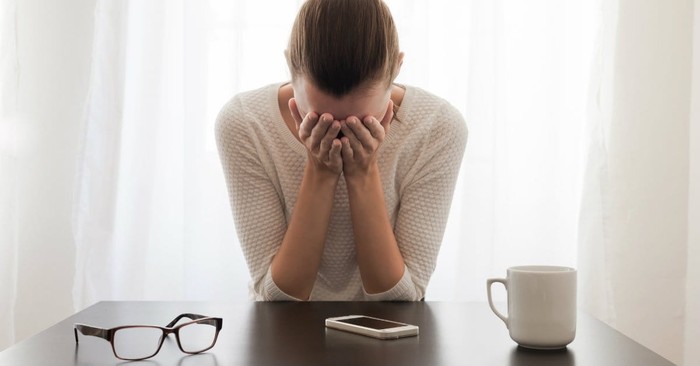 Are you worried, stressed, and anxious? Remember just this one thing: God's got this!
One of my friends sent me a text upon learning her husband was diagnosed with colon cancer. I was surprised—yet encouraged—by her reaction.
"God's got this," she said confidently.
I want that type of unswerving trust in the One who can handle all things.
Then I realized something. You and I have the ability to have that kind of trust in God because we've been given the same thing that my friend, Allison, has been given: God's trustworthy Word. And his trustworthy character. Still, we tend to be people who worry.
When I asked a group of Christian women to tell me what they worry about most, this is what they said:
I worry about my children, and that they will wander from the Lord.
I worry that I don't have any friends.
I'm concerned about unsaved family members. I want them to know Christ and spend eternity with him.
I'm worried about the stability of my marriage and my husband's desire for a divorce.
I'm so comforted to know that God is intimately acquainted with all our ways and that he knows our thoughts (and concerns) before we even think them (Psalm 139:2). That assures me he is already working on the matters that concern us most.
I'm also glad God knew we would be worriers and prone to anxiety and stress. And I'm SO glad he had the Apostle Paul address our "anxious thoughts" in Philippians 4:6-7:
Don't worry about anything; instead, pray about everything. Tell God what you need, and thank him for all he has done. Then you will experience God's peace, which exceeds anything we can understand. His peace will guard your hearts and minds as you live in Christ Jesus.
So, according to that verse, if you're worried about not having friends, tell God about it, and thank him that he already knows your situation. Ask his wisdom in leading you toward trusted friends and then rest in the peace that comes from trusting him.
If you're concerned your unsaved family members, remember that God desires their salvation even more than you do. So thank him that he is the One who draws all men to himself, and then pray specifically for them, trusting God's timing and methods. He may choose to reach them through you and he may not.
And when you start to stress out about your marriage, remember that God's heart breaks over broken marriages—not because he can't fix them, but because we often give up before we allow him the chance to restore it all. He is the God of reconciliation, not the God of giving up. He is also the author of persevering love. Pray, dear friend, for your husband's heart to soften toward the Lord and that, in the process, you can love him as God loves him.
Any time you find yourself in a situation you can't do anything about (which is why we worry in the first place) trust that God is who he says he is and he can work out that situation far better than you.
In my life, when I begin to worry that God hasn't "done something yet," I have to remind myself that he is who he says he is. He doesn't need my help. He doesn't need my stress. He desires my trust. When I acknowledge that he is God and I am not and that his plan is always better than mine, that is when he gives me that peace that guards my heart and soul—as Philippians talks about.
He still expects me to be a good friend before I can find a good friend. He still expects me to share my faith and talk openly of his goodness, in case he wants to use me to reach my unsaved family members. And he still expects me to work at my marriage and be the wife he called me to be, regardless of what I might feel. But when you've done what you can, go confidently back to the principles in Philippians 4:6-7 and "Don't worry about anything; instead, pray about everything. Tell God what you need, and thank him for all he has done. Then you will experience God's peace, which exceeds anything we can understand…" (NLT).
The next time you begin to worry, ask yourself "What am I believing about God that isn't true?" "Do I believe he is true to his word? Do I believe he can really take care of this?"
Trust that he really can work ALL things together for good to those who love him and are called according to his purpose (Romans 8:28). And through this time of waiting and trusting (rather than worrying), you can also have peace knowing that during your time of trusting, he is making you more like his Son (Romans 8:29).
Today, my friend's husband who was diagnosed with colon cancer is doing remarkably well. It's been two years. The cancer is gone. They're still living day by day in the palm of God's hand. And they're still convinced—and so am I—that "God's got this."
Cindi McMenamin is a national speaker and author of several books, including When Women Walk Alone (more than 120,000 copies sold), God's Whispers to a Woman's Heart, and her newest, When God Sees Your Tears. For more on her ministry or for free resources to strengthen your soul, marriage, or walk with God, see her website: www.strengthforthesoul.com.
---
Read our guide for How to Stop Worrying: 13 Practical Steps and start taking small steps today toward living fully free from anxieties.
---
---