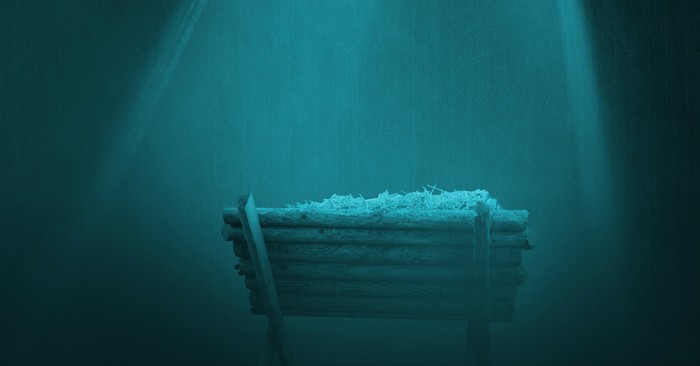 Plus
Yet it is always the unexpected packages and surprises that make the best gifts. And sometimes, the things we long for most arrive in the moments and ways that we least expect them.
For most of us, December is a season full of Christmas festivities and holiday parties. With Christmas right around the corner, it is a time full of families cutting down trees, decorating Christmas cookies, and snuggling with that certain someone. And for myself, I always look forward to decorating our home and hanging off the side of the house in an attempt to hang Christmas lights. Those are the expected things we all anticipate.
Yet, for others, it is also a time of great grief and despair. It is a bitter memory of missing a loved one or wishing they could go back to the good old days. And Hallmark's production of the most romantic, sappy love affairs they can think of doesn't seem to help. Those are the unexpected things we ignore.
In the realm of expected and unexpected happenings, it is no surprise then, that December is full of emotions.
Because while some of us encounter emotions of pure joy and bliss, those next door may be weeping and full of sorrow. Maybe on Christmas, you are jumping for a jubilee, only to crash into depression later that evening.
Some of us embody my dog Lucky with his miniature eyes and eager smile to see what's next in-store. With a wagging tail, glorious bark, and friendly charisma, no one could be more excited for Christmas.
However, for others, the holidays bring about some different emotions.
They stir up the pain of loneliness, longing, and nostalgia for things once had or not yet achieved.
Over 2,000 years ago, I think I know some people who felt similar emotions. On the night of Jesus' birth, I am confident that Mary was excited but in pain. Joseph was scared and did not know how to deliver a baby. The wanderers of the town thought the couple was crazy, not caring that they were forced to make a stable a home, and a smelly manger a bed for their newborn baby.
Because the night of Jesus' birth, the people of His age were expecting quite a different story. And you can only imagine their disappointment when the next King that would supposedly save them was a small baby born in a manger, rather than a powerful King commanding cities and tearing down strongholds.
At that moment, I am sure the people felt a slew of emotions similar to our own. They were happy, for a baby was being born, but they were also suddenly stirred and confused, frightened and upset, angry, and misunderstanding.
How could what they were waiting for finally be here, but meet none of their hopeful expectations? How in the world would a small baby go on to save the world? Why would a King come as a baby boy?
Baffling our hearts and minds, I would like to think that we would have reacted differently than the judgmental people of 2,000 years ago. That we would have greatly accepted this child as King, this baby in a manger.
But the reality is, if we too would have been alive at His birth, we probably would have done the same thing. We would have questioned the same intentions, doubted His presence, and been blinded by the gift wrapped in different packaging than we wanted.
Yet it is always the unexpected packages and surprises that make the best gifts. And sometimes, the things we long for most arrive in the moments and ways that we least expect them.
They show up in the broken hearts, the loss of jobs, the pain of arguments, and the misfortunes of our faulty human lives. It is broken bodies and puddles of tears that miracles happen and dead lives are reborn.
But because we expect different, because we long for something more, we get disappointed and often miss out on some of the most beautiful blessings He has in store.
God knows what we need when we need it, more than what we want when we want it. But if we trust that God will provide, doesn't that mean believing all the details and plans that follow that? Doesn't that mean acknowledging all His unexpected packages?
This year, I encourage you to take a step back and embrace the unanticipated with open arms. To learn to see the grace and mercy behind the unexpected gifts you may receive this year (even if it is the fifth fruit cake you have received this week).
The beauty behind the heartbreaks, the lessons behind the waiting, the treasures below the longings, and the love within the package wrapped as a baby boy entitled to save the world are all unexpected packages many choose to ignore. They put them on the shelf with last year's unwanted gifts and never say anything more.
But unexpected gifts won't always look like you want them to. In fact, they might appear exactly the opposite. Don't take those moments for granted.
The people of Jesus' time didn't honor the treasure they were given until it was too late. They failed to see the beauty of a smelly stable, shredded cloths, and a quiet baby lying in the manger.
This season, don't make the same mistake. The best is yet to come in those unexpected packages:
"Today in the town of David a Savior has been born to you; he is the Messiah, the Lord. This will be a sign to you: You will find a baby wrapped in cloths and lying in a manger." Suddenly a great company of the heavenly host appeared with the angel, praising God and saying,"Glory to God in the highest heaven, and on earth peace to those on whom his favor rests." When the angels had left them and gone into heaven, the shepherds said to one another, "Let's go to Bethlehem and see this thing that has happened, which the Lord has told us about." So they hurried off and found Mary and Joseph, and the baby, who was lying in the manger. When they had seen him, they spread the word concerning what had been told them about this child, and all who heard it were amazed at what the shepherds said to them. But Mary treasured up all these things and pondered them in her heart. The shepherds returned, glorifying and praising God for all the things they had heard and seen, which were just as they had been told" (Luke 2:11-20, New International Version).
Agape, Amber
Photo Credit: ©GettyImages/Simon Lehmann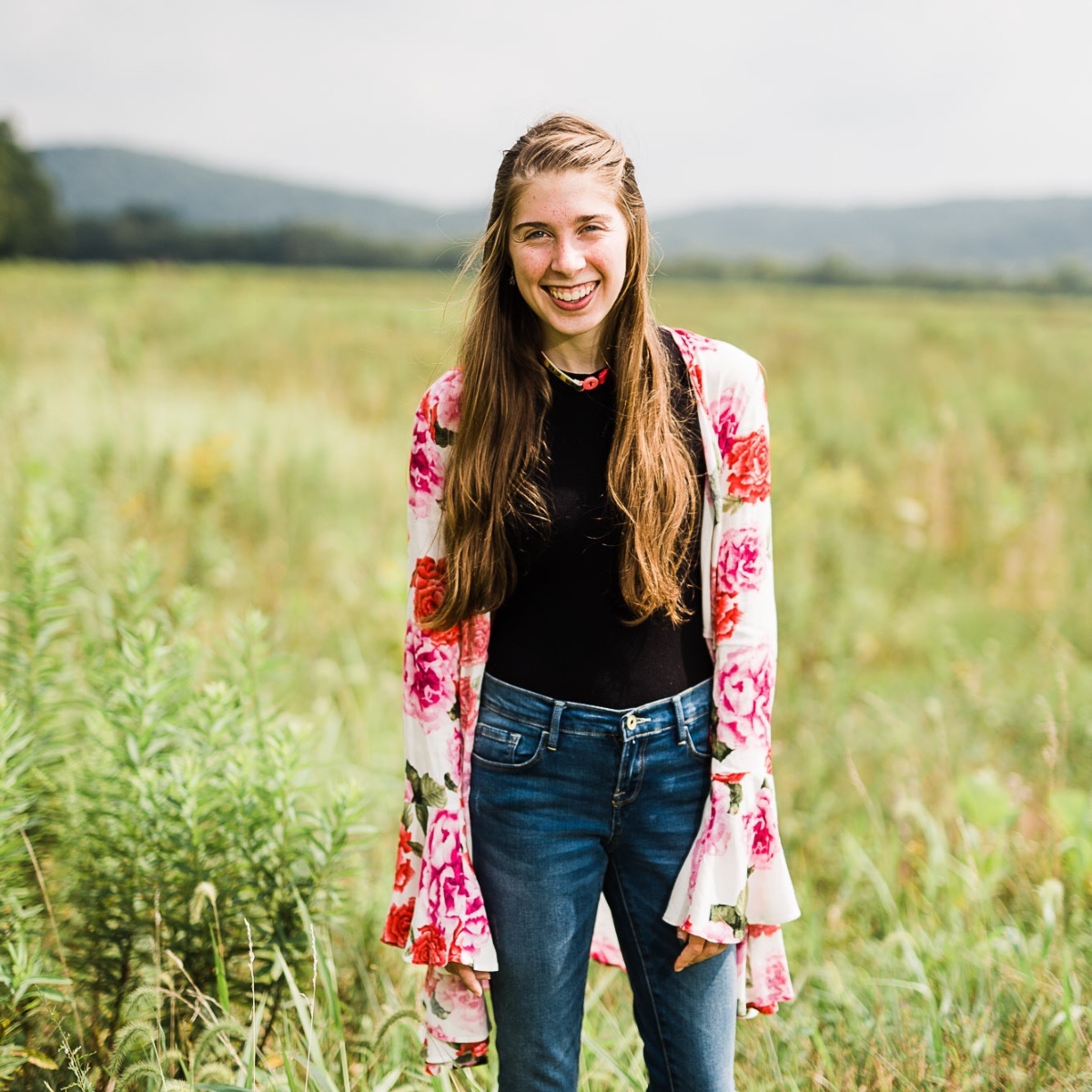 Amber Ginter is a young adult writer that currently works as an English teacher in Chillicothe, Ohio, and has a passionate desire to impact the world for Jesus through her love for writing, aesthetics, health/fitness, and ministry. Amber seeks to proclaim her love for Christ and the Gospel through her writing, aesthetic worship arts, and volunteer roles. She is enrolled in the YWW Author Conservatory to become a full-time author and is a featured writer for Crosswalk, ibelieve, Salem Web Network, The Rebelution, Daughter of Delight, Kallos, Anchored Passion, No Small Life, and Darling Magazine. In the past, she's also contributed to Called Christian Writers, Southern Ohio Today News, Ohio Christian University, and The Circleville Herald. Visit her website at amberginter.com.
---
---