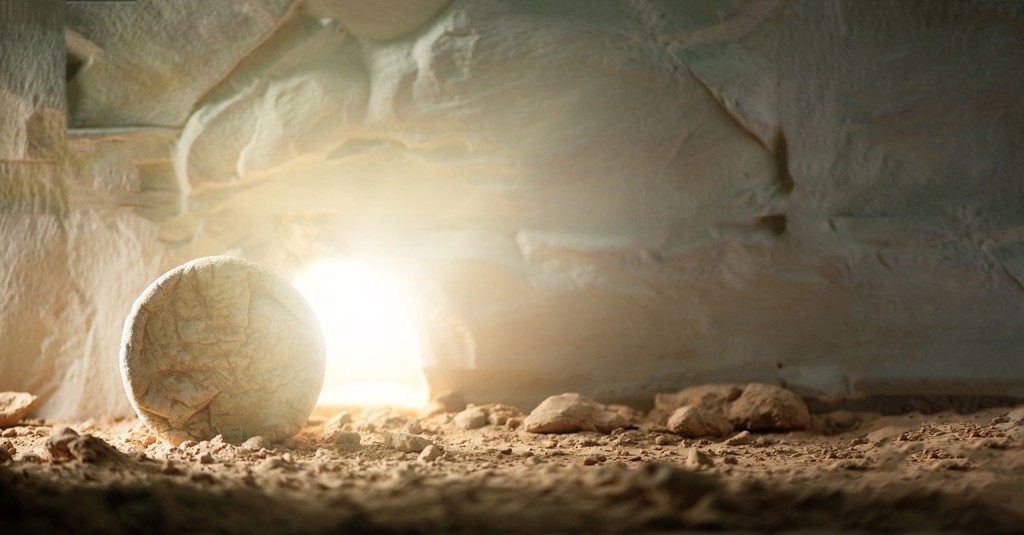 There is no more powerful event in all of history than the resurrection of our Lord and Savior Jesus Christ. He did what no one else could ever do – He conquered death, He rose victorious, and He lives still today.
Though much of the world may tend to focus more on Christ's resurrection during the celebration of Easter, the powerful truths it holds for every believer should compel us to understand its significance all year long. It is our lifeline; our very hope for both now and eternity.
The fact that Jesus rose from the dead constantly reminds us, no matter what we face today, what we've been through in the past, or what uncertainties lie ahead in our tomorrows; Christ alone is our steadfast hope. He conquered death, He rose again victorious, and only He holds the power to make all things new again.
5 Powerful Truths Christ's Resurrection Teaches Us Today:
Photo Credit: © Getty Images/jchizhe
Slide 1 of 5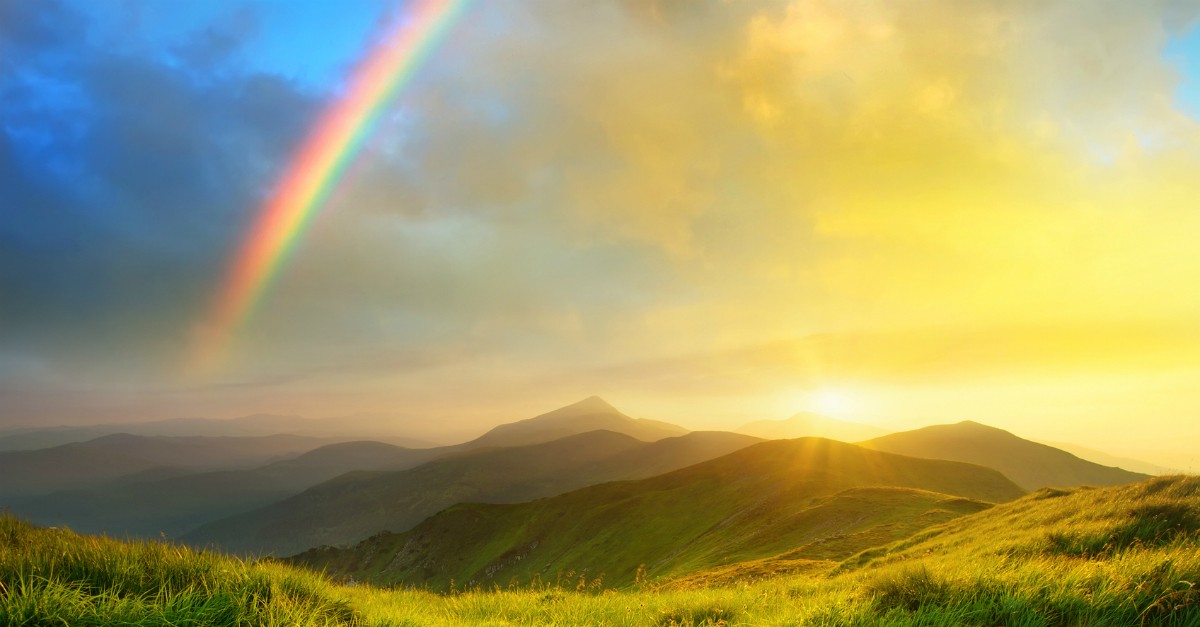 1. Jesus holds the power to make all things new.
We are not only forgiven, cleansed, and set free through the sacrifice of Jesus on the cross, but we have a whole new life and destiny through the power of His resurrection. As believers, we are filled with His Spirit, changed from the inside. He renews our minds. He changes our hearts and desires. He gives us fresh purpose for every day still set before us. Jesus alone holds the power to make all things new.
"Therefore, if anyone is in Christ, he is a new creation. The old has passed away; behold, the new has come." (2 Corinthians 5:7)
"We were buried therefore with him by baptism into death, in order that, just as Christ was raised from the dead by the glory of the Father, we too might walk in newness of life. For if we have been united with him in a death like his, we shall certainly be united with him in a resurrection like his." (Romans 6:4-5)
"And He who sits on the throne said, "Behold, I am making all things new." And He said, "Write, for these words are faithful and true." (Revelation 21:5)
Photo Credit: © Getty Images/Biletskiy Evgeniy
Slide 2 of 5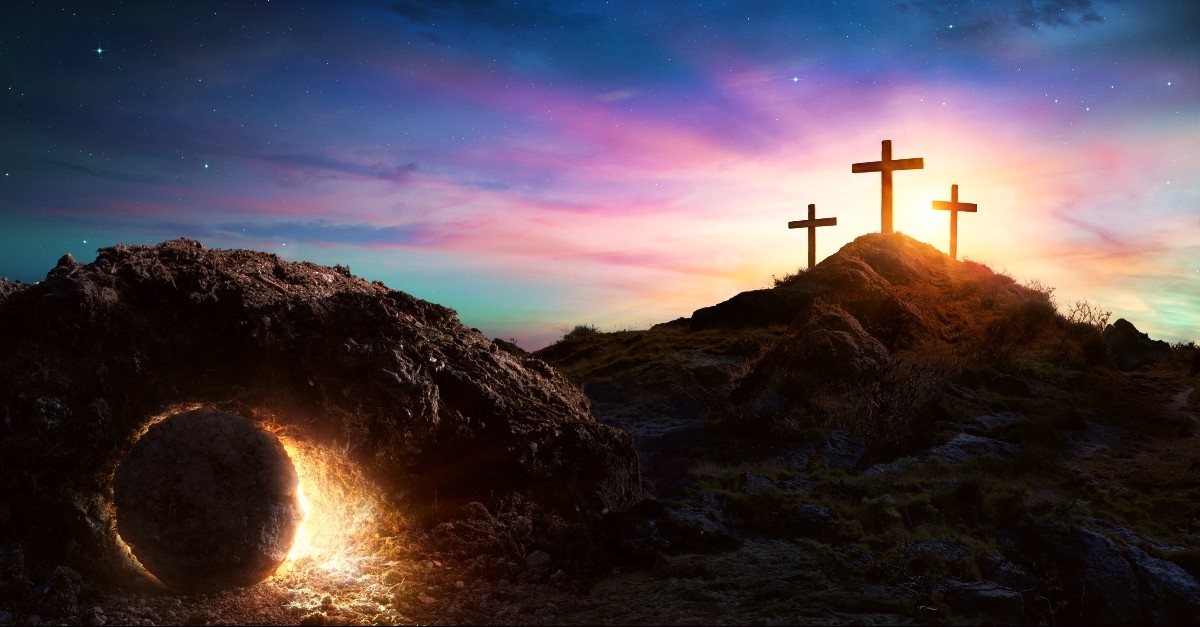 2. Christ alone has conquered death.
Without the pain and reality of the cross, without the sacrifice of Christ on our behalf, without the miracle of the esurrection and his final victory over sin and death, we would still be bound and without hope. We would still be defeated, living in darkness without forgiveness from sin. The whole miracle of redemption is that Jesus conquered death and sin for us; in Him we have victory. Though he suffered and died on our behalf, He didn't stay dead, He didn't stay buried in the tomb. He rose again and He's still alive today. Through the price Jesus paid on Calvary, those who trust in Him can count ourselves "dead to sin but alive to in Christ Jesus." He conquered what we could never defeat on our own. There is truly no greater gift!
"O death, where is your victory? O death, where is your sting? The sting of death is sin, and the power of sin is the law. But thanks be to God! He gives us the victory through our Lord Jesus Christ." (1 Corinthians 15:55-57)
"Blessed be the God and Father of our Lord Jesus Christ! According to his great mercy, he has caused us to be born again to a living hope through the resurrection of Jesus Christ from the dead, to an inheritance that is imperishable, undefiled, and unfading, kept in heaven for you." (1 Peter 1:3-4)
"The death he died, he died to sin once for all; but the life he lives, he lives to God. In the same way, count yourselves dead to sin but alive to God in Christ Jesus." (Romans 6:10-11)
Photo Credit: © iStock/Getty Images Plus/RomoloTavani
Slide 3 of 5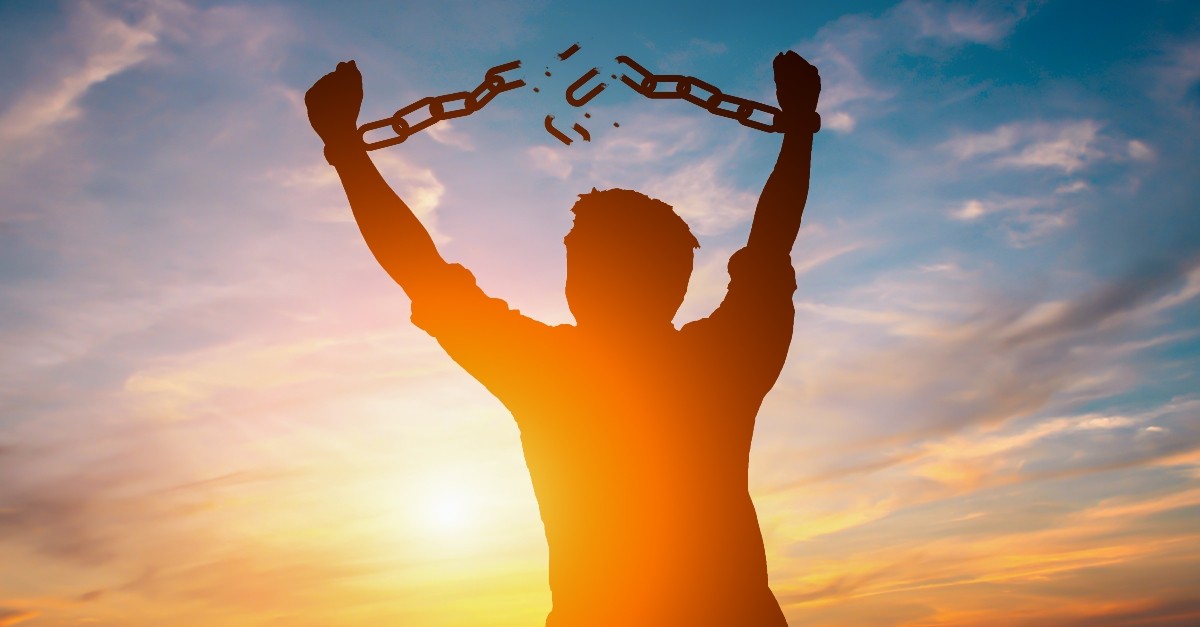 3. Jesus paved the way so we could live free.
Living free in Christ because of the resurrection gives us supernatural power each day. Because of Jesus, we are no longer bound by the things of this world. We are free. He gives us freedom from sin, freedom from fear, freedom from worry, freedom from despair, freedom from addiction, freedom from guilt, freedom from hopelessness, and the list goes on. We have the choice to shake off all that would weigh us down, step over the traps of the enemy, and put on the armor of God. Every day we have in this life is a gift straight from His hand. May He help us to walk in the freedom of His Spirit so we can shine His light and love in a world that so desperately needs to know the hope that only Christ can bring.
"So if the Son sets you free, you will be free indeed." (John 8:36)
"Jesus said to her, "I am the resurrection and the life. Whoever believes in me, though he die, yet shall he live," (John 11:25)
"If you confess with your mouth that Jesus is Lord and believe in your heart that God raised him from the dead, you will be saved." (Romans 10:9)
Photo Credit: © Getty Images/Moostocker
Slide 4 of 5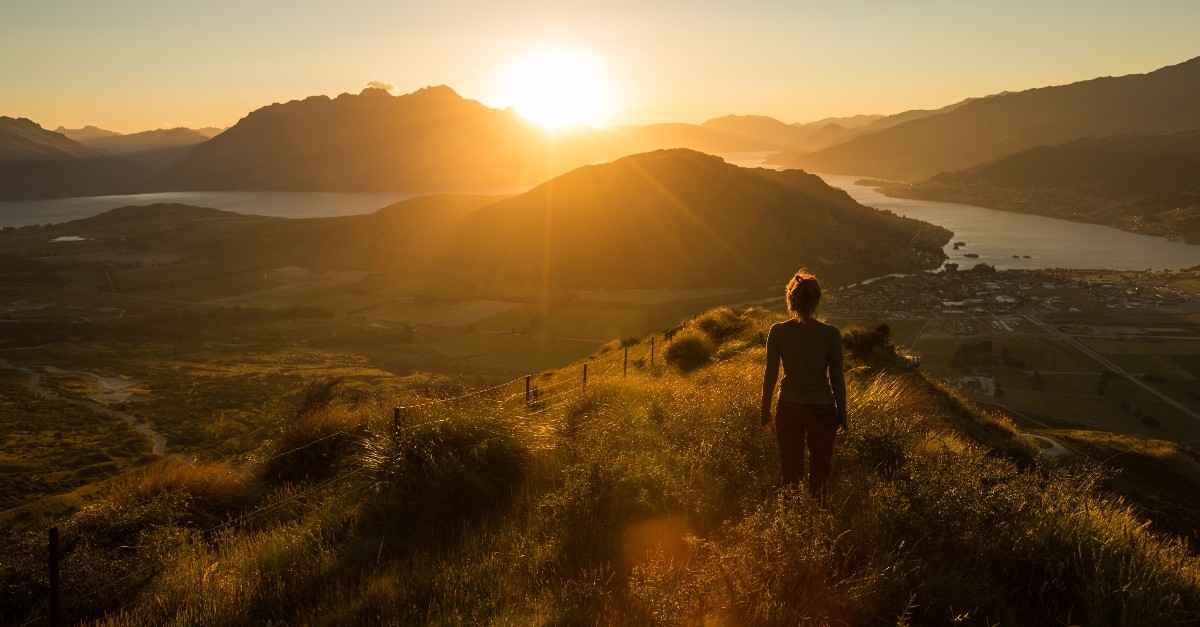 4. As believers, we have eternal life through Jesus our Savior.
Not only does the power of the resurrection give us freedom to live each day, but we have the promise of eternal life in heaven through Christ. One fear that many people struggle with is the question of what will happen when they die. As believers in Christ, we never need to fear this. Christ promises that He is preparing a place for us in heaven, and that it's greater than we could ever imagine. This earth is only our temporary home; because of the power of the resurrection, we still have much to look forward to when our days in this life are over. Because of Jesus, we will live in eternity with Him – such great hope!
"That you may know what is the hope to which he has called you, what are the riches of his glorious inheritance in the saints, and what is the immeasurable greatness of his power toward us who believe, according to the working of his great might that he worked in Christ when he raised him from the dead and seated him at his right hand in the heavenly places, far above all rule and authority and power and dominion, and above every name that is named, not only in this age but also in the one to come." (Ephesians 1:18-21)
"For since we believe that Jesus died and rose again, even so, through Jesus, God will bring with him those who have fallen asleep." (1 Thessalonians 4:14)
No eye has seen, no ear has heard, and no mind has imagined what God has prepared for those who love him." (1 Corinthians 2:9)
Photo Credit: © Getty Images/naruedom
Slide 5 of 5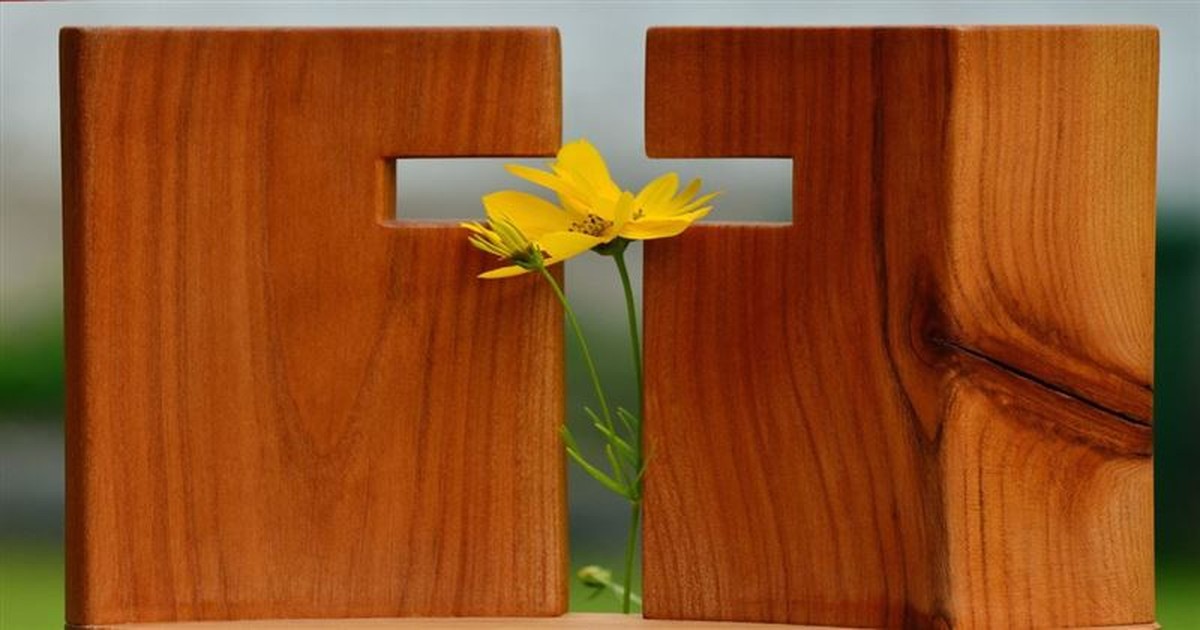 5. Christ holds the victory, and we are victorious through Him.
The fact that Jesus rose from the grave reveals His miraculous and mighty power; it proves that He is victorious over all. Because of Christ, we too are enabled and equipped to walk in His victory. He has promised that nothing we face in this life is greater than His supernatural, Holy Spirit power working in us and through us each day. This should bring us constant hope and strength, a reminder that we're never left all on our own to fight in the battles or try to press through the struggles. He is with us, and renews our minds and spirits moment by moment. True power and victory are found in Jesus alone! He defeated Satan, and the very powers and dark forces that seek to pull us away from Him still today. He will continually give us all we need to stand strong and live with power, hope, and victory.
"And God raised the Lord and will also raise us up by his power." (1 Corinthians 6:14)
"He will swallow up death in victory; and the Lord God will wipe away tears from off all faces." (Isaiah 25:8)
"For I know that my Redeemer lives, and at the last he will stand upon the earth…" (Job 19:25)
Photo Credit: © Pixabay/Jeff Jacobs
Originally published Wednesday, 24 March 2021.