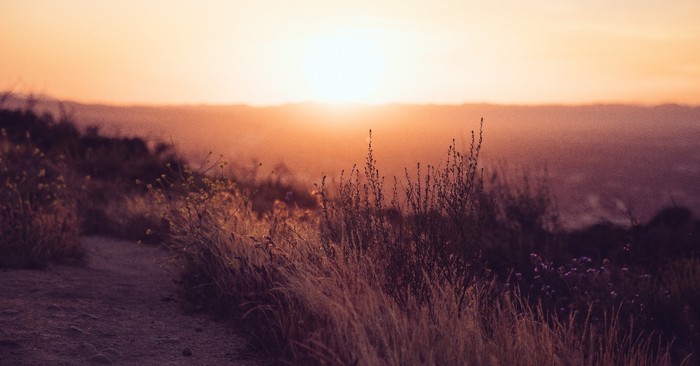 There was hope. Not hope that my husband would change his mind. Not hope that this was all a bad dream I'd wake up from. Not hope that he'd join us for Easter dinner after all. No, this hope ran faster and deeper and wider than anything circumstantial. This was Gospel hope. Living hope.
A week before Easter, I sat in a back row of my childhood church, the church I'd left after I'd gotten married but hastened back to after my husband abandoned me. Less than two months since the day he walked out the door, I found myself on that padded pew, gripped with grief, heartbroken, devastated, and incredibly fearful about my future. In the space of weeks, I'd gone from being a married woman of nine years to a single mom of a five-year-old.
I wasn't looking forward to Easter. I wanted nothing to do with candy—I'd already lost almost ten pounds from having zero appetite. I wanted nothing to do with family time at grandma's—I couldn't bear the thought of seeing the empty seat next to me and my daughter. I didn't want anything to do with a new floral-print dress or family photos or egg hunts, or any of the things I normally enjoyed about the holiday.
Photo Credit: © Unsplash/Andre Benz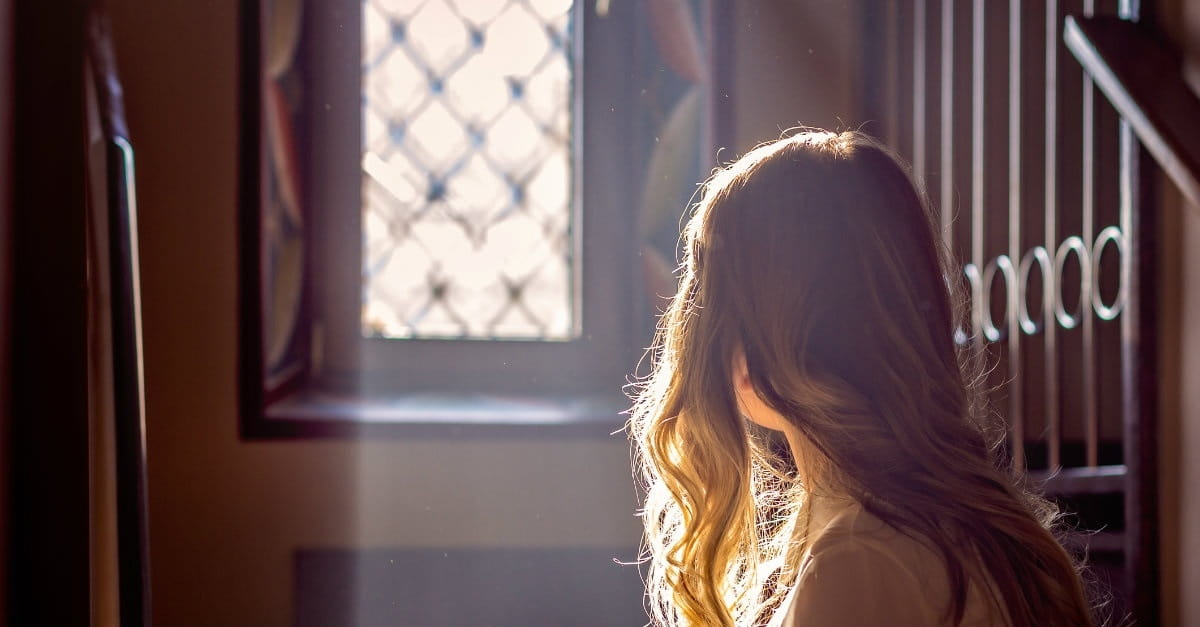 Feeling the Weight of Loss
I sat, feeling like the shell of a hollowed-out chocolate bunny as the Palm Sunday service continued around me. Numb. Surviving. Going through the motions. I felt like an orphan—I didn't belong at this church, because I'd left it nine years ago to start over at a new church when we got married. I didn't belong there now, either, because it felt much too invasive. Everyone knew what happened—but no one knew what to do with me. So, I temporarily slunk back to my old church, most welcome, but out of place. Like a puzzle piece that didn't fit no matter how hard everyone pressed on it. I was passing through and craved anonymity. I needed something most desperately, but I had no idea what. So I just sat.
Photo Credit: © Getty Images
Acknowledging the Storm of Grief
Suddenly, the lights dimmed, and a video played via a projector above. A man's bold and booming voice filled the sanctuary as scenes of storms played out on the screen. Then the crucifixion. Despair. Darkness. Yet one phrase was repeated over and over as the man's voice described Good Friday.
It's Friday…but Sunday is coming.
He addressed the hopelessness that I felt in my soul so poignantly, it was nearly tangible. Something akin to having a toothache you just can't stop shoving your tongue against—desperate for something to just touch the ache. To acknowledge it.
This video acknowledged the storm of grief inside me. And the phrase kept repeating.
It's Friday…but Sunday is coming.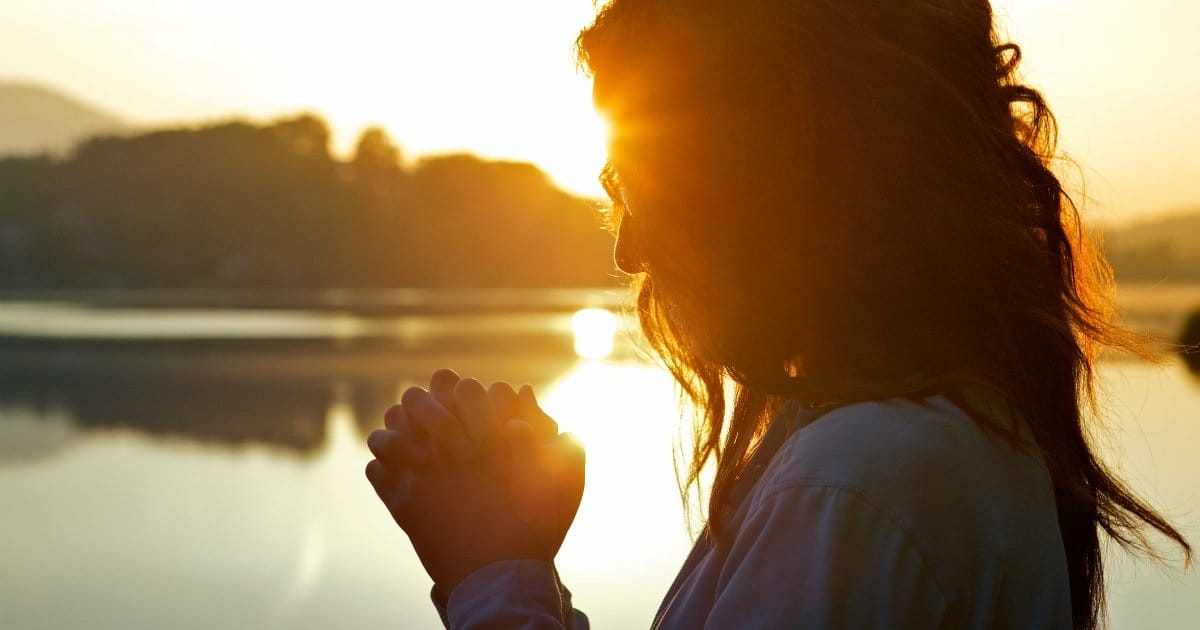 Opening the Heart to Hope
Something shifted in my spirit that day. My husband didn't come back. Nothing changed on the surface. But inside, hope blossomed. A teeny, tiny stream of light penetrated the darkness that had overwhelmed me the past six weeks. My throat knotted and tears streamed down my face and I didn't make a single effort to hold them back. Sometimes, hope can hurt. And I hoped until I felt like I might bleed from the effort.
It's Friday…but Sunday is coming.
There was hope. Not hope that my husband would change his mind. Not hope that this was all a bad dream I'd wake up from. Not hope that he'd join us for Easter dinner after all. No, this hope ran faster and deeper and wider than anything circumstantial. This was Gospel hope. Living hope.
Photo Credit: © Getty Images
Anticipating the Rest of the Story
The disciples and those who loved Jesus had no idea on Friday what was coming. They didn't remember Jesus' prophecies about rising again. They had no idea that in a few short days, their worst nightmare would be reversed. They were clueless. But Sunday was coming anyway.
We have the grace and blessing of knowing the end of the story. Today's grief might feel like a very long, never-ending Friday. But Sunday is coming. It might come in the restoration of a marriage or in the healing of cancer or in the return of a prodigal child or in the development of a new relationship. It might come in the reunion of a friendship lost or in the revival of a church or as a deposit in a depleted bank account.
It might not.
But it will come through the Gospel.
Here are 4 ways to celebrate Easter when you're grieving.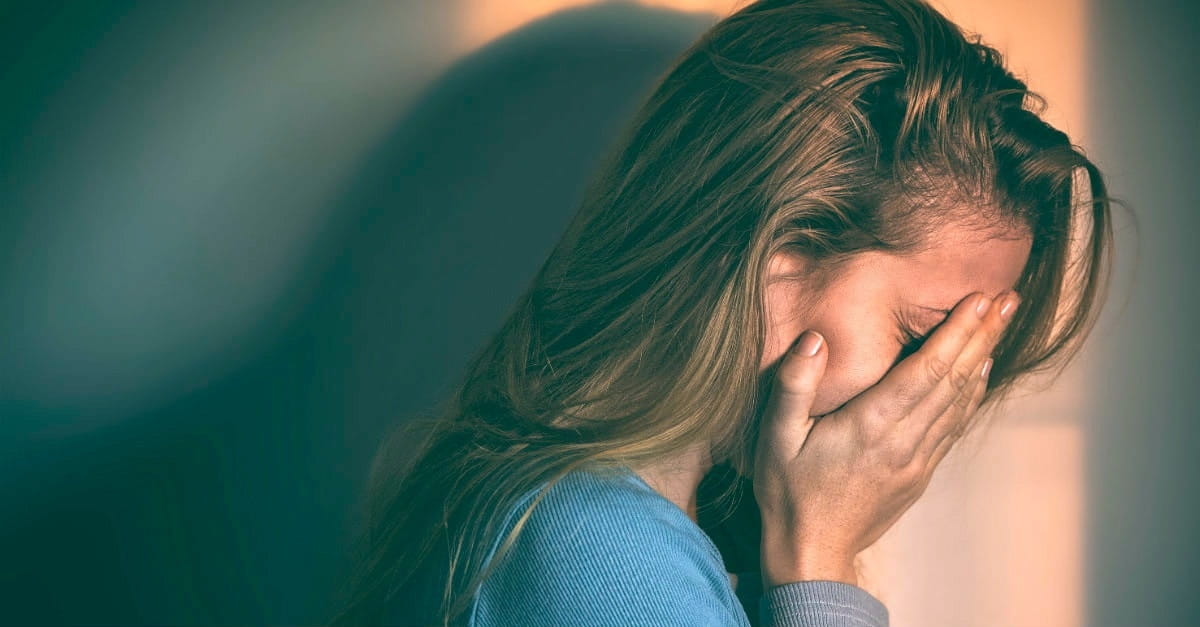 1. Acknowledge the Ache
Don't be afraid to feel on Easter. Allow the tears to come. Don't pretend like you're fine and it's just another holiday, because it's not. You're hurting, and that's okay. You have permission to grieve. It might look like a low appetite or a headache or constant tears. You might want to be alone or you might want to be surrounded by people. You might change your mind about what you want every few minutes. That's okay too. Take care of yourself. Don't hold hands with denial—acknowledging the ache is one of the first steps through it.
We have David and the other authors of the Psalms to remind us that it's okay to be honest with our overwhelming emotions. "In the day of my trouble I seek the Lord; in the night my hand is stretched out without wearying; my soul refuses to be comforted." (Psalm 77:2)
Photo Credit: © Getty Images
2. Preach the Gospel to Yourself
Just as you must acknowledge that you're hurting, you must acknowledge the truth of the Gospel. Even if you don't believe it on the worst days of your pain, tell yourself truth.
I remember when I was going through my divorce, well-meaning people would tell me that one day, I'd be on the other side of this and would be able to "comfort with the comfort that I received" (2 Corinthians 1:4). I always smiled back and nodded politely, but inside—I was raging. I didn't want to comfort others—I just wanted my marriage back. In the midst of my grief, I wanted my security and my "normal" much more than I wanted to help someone else on some elusive day in the future. But guess what? That day did come, and now, it's one of my deepest joys to be able to encourage other women who have been abandoned, and speak the hope and truth of the Gospel to them.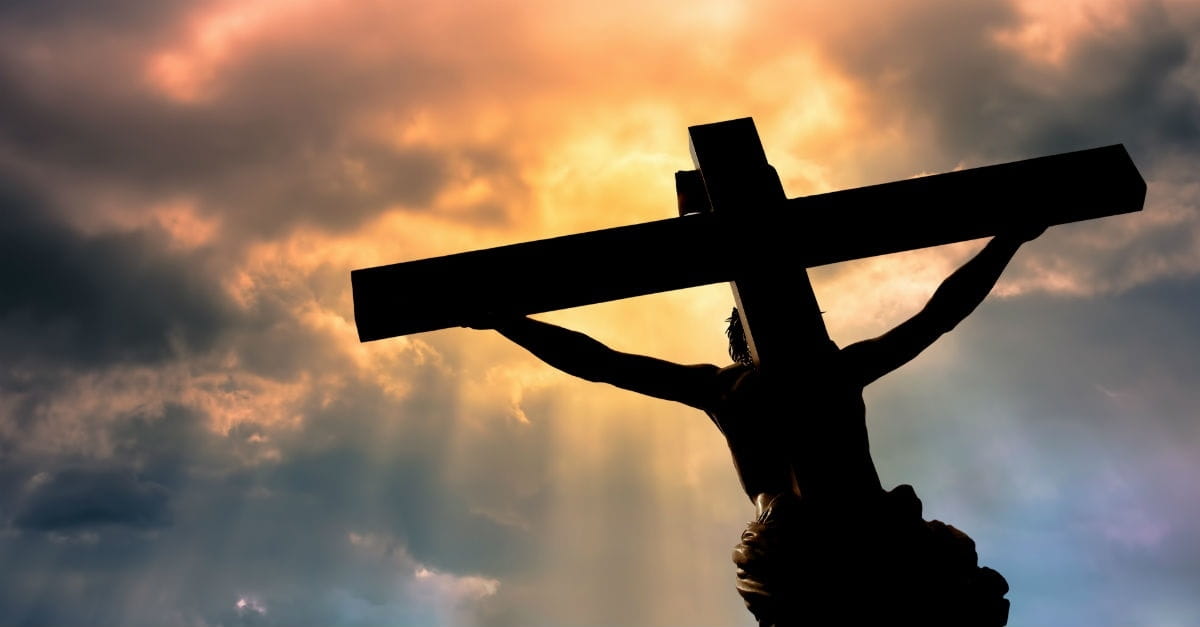 3. Don't Linger on Friday
You don't have to live a long time on this earth before realizing that we will go through trials. In fact, Jesus warned us about that very thing. "I have said these things to you, that in me you may have peace. In the world you will have tribulation. But take heart; I have overcome the world" (John 16:33 ESV). He knew we would go through various heartaches and pains and persecutions. Everyone struggles—the details might vary, but the grief is similar. The enemy comes to steal, kill and destroy (John 10:10) and every now and then, it sure looks like the devil is winning. That's what they thought on the original good Friday, too. They thought the good guys had lost. That Jesus wasn't any different than anyone else after all. That there was no redemption. No King to save them. Oh, if they had only grasped how completely he was saving them! Not just from the tyranny of human rulers—but from death itself.
"As for you, you meant evil against me, but God meant it for good, to bring it about that many people should be kept alive, as they are today." (Genesis 50:20 ESV)
Man might scheme and plan against you. Spouses might leave. Friendships might stab. Death might knock. But that's not the end of the story.
Photo Credit: © Getty Images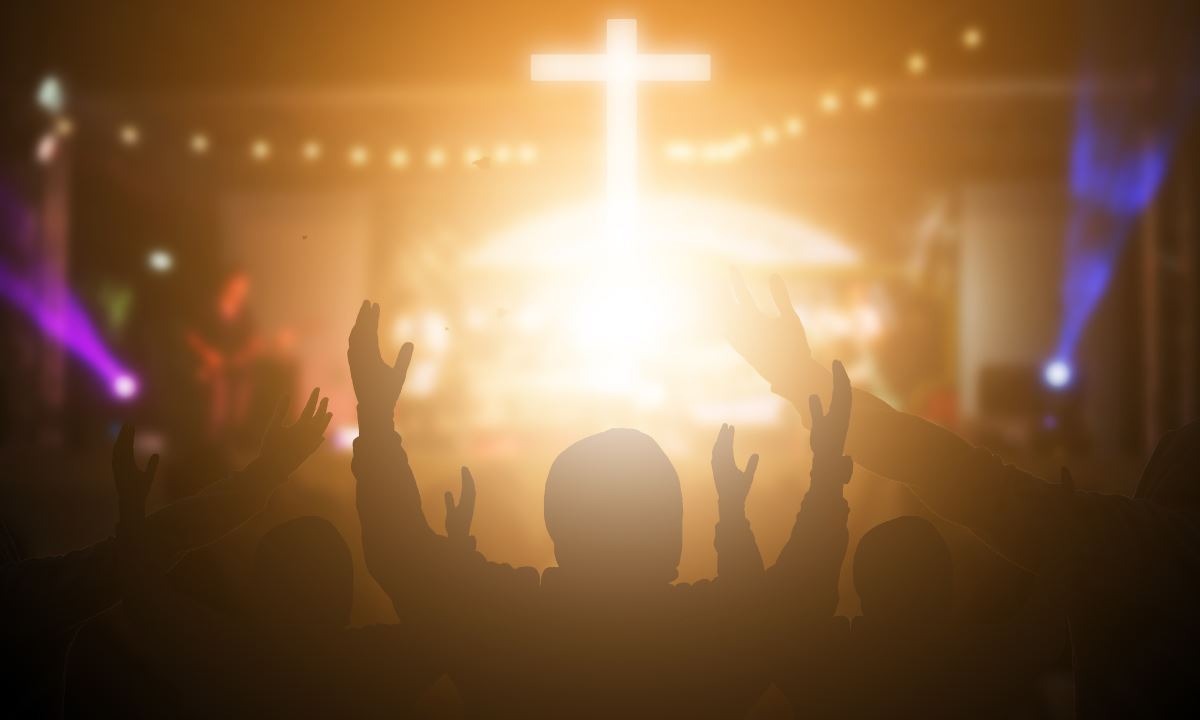 4. Believe That Sunday Is Coming
The bright light of Sunday is made even more brilliant by the deep darkness of Friday. Without the bad news, there is no good news. Without realizing the depths of our sin and depravity, we can't truly grasp the power of the Gospel and our dire need for grace, mercy and forgiveness. Everything in the Gospel story points to Sunday. It's coming. It came, and it's coming again. One day, Christ will return, and all these aches and pains of grief will fade away in His glory.
For I consider that the sufferings of this present time are not worth comparing with the glory that is to be revealed to us. (Romans 8:18 ESV)
He will wipe away every tear from their eyes, and death shall be no more, neither shall there be mourning, nor crying, nor pain anymore, for the former things have passed away. (Revelation 21:4 ESV)
If you're grieving this Easter, hold tight to the Gospel. Hold your breath through Friday, turn your face toward Sunday, and bask in the resurrection of Christ.
Photo Credit: © Getty Images
---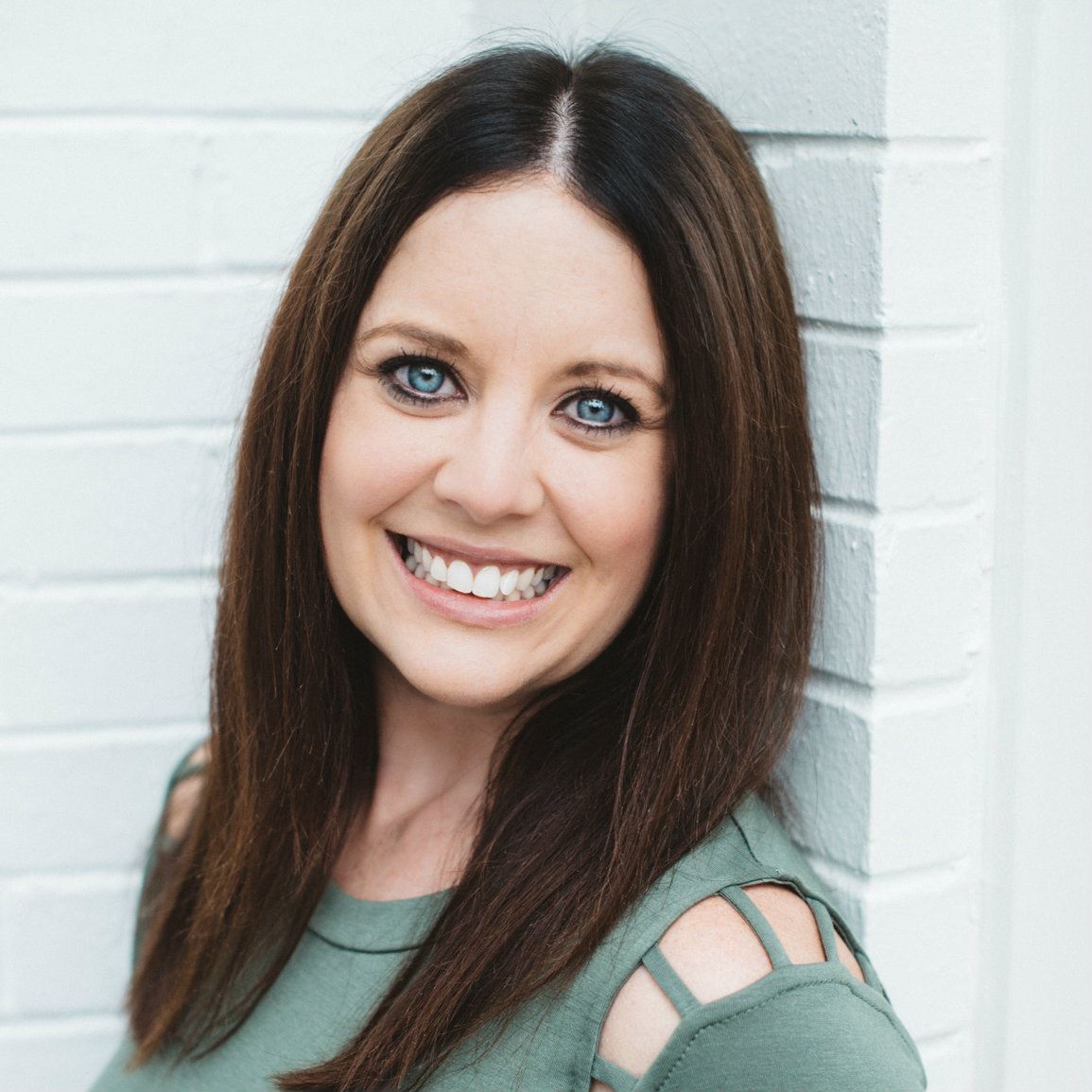 Betsy St. Amant Haddox is the author of over twenty romance novels and novellas. She resides in north Louisiana with her hubby, two daughters, an impressive stash of coffee mugs, and one furry Schnauzer-toddler. Betsy has a B.A. in Communications and a deep-rooted passion for seeing women restored to truth. When she's not composing her next book or trying to prove unicorns are real, Betsy can be found somewhere in the vicinity of an iced coffee. She is a regular contributor to iBelieve.com and offers author coaching and editorial services via Storyside LLC.
---
---