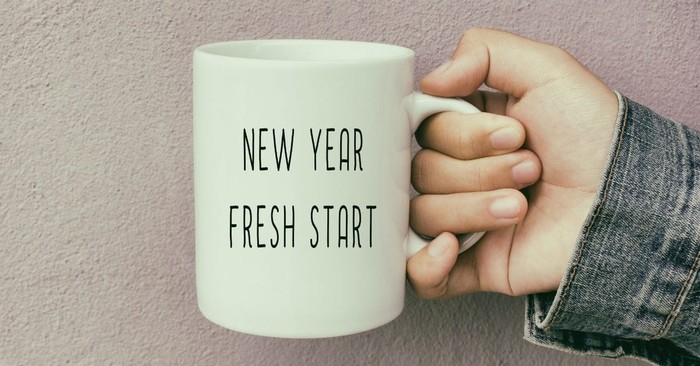 It's that time of year when many of us are making resolutions, hoping to become a new and better person come January. But what does the Bible teach about the new self, and what are some tips for becoming a "new you," biblically speaking?
The expression "New Year, New You" offers an opportunity for a fresh start. In 2020, New Year's resolutions will be made and broken. Although a few individuals will be successful in keeping them, the majority will admit defeat. Rather than trying to create a new version of ourselves by our own effort (although it's always good to have goals!), Christians are given an "out with the old, in with the new" outlook on their life in the New Testament.
In Colossians 3, we are told to put off the old self (verse 9) and to put on the new self (verse 10). It sounds like changing the way we dress. Some translations describe it as clothing ourselves with the new self and putting on the new nature. The NIRV translation says that "you have started living a new life" and The Message paraphrases it, "now you're dressed in a new wardrobe" - it's effectively a whole new look!
People will notice the difference when we put on the new self, and much like fashion, they may or may not like it. Let's explore what this can mean for us today as we follow Jesus this year.
New Year, New You: A Goal Worth Aiming For
"But one thing I do: Forgetting what is behind and straining toward what is ahead, I press on toward the goal to win the prize for which God has called me heavenward in Christ Jesus" (Philippians 3:13-14).
Many will see the New Year as a fresh start and an opportunity to set new goals - the "new year, new me" mentality. Whatever the previous year looked like, Christians have hope in Jesus because of the cross and resurrection. In Him, there is forgiveness, compassion, mercy and grace throughout the year. God's mercy and compassion are new every morning (Lamentations 3:23). This is wonderfully encouraging as we start a new year.
At the start of 2020, as we walk in faith and obedience to Jesus, we need to keep moving forward and strain toward what is ahead, pressing on to win the prize where we are called heavenward. Whatever our past looks like, we have hope and help in Jesus for the coming year. As we look to Jesus and trust in His saving work on the cross, being transformed through the work of the Holy Spirit, we will become more like Him every day. To be more like Jesus is a goal worth aiming for every day and every year.
Looking to Jesus, Not to the Things of Earth
"If then you have been raised with Christ, seek the things that are above, where Christ is, seated at the right hand of God. Set your minds on things that are above, not on things that are on earth" (Colossians 3:1-2).
It's so easy to be consumed with the things of this world, good or bad, that we forget who it is we are living our lives for. We have a higher calling, a life that is hidden with Christ in God (Colossians 3:3). Our life is where Christ is and it is secure because of what Jesus did on the cross, dying for our sins and making a way for us to have everlasting life.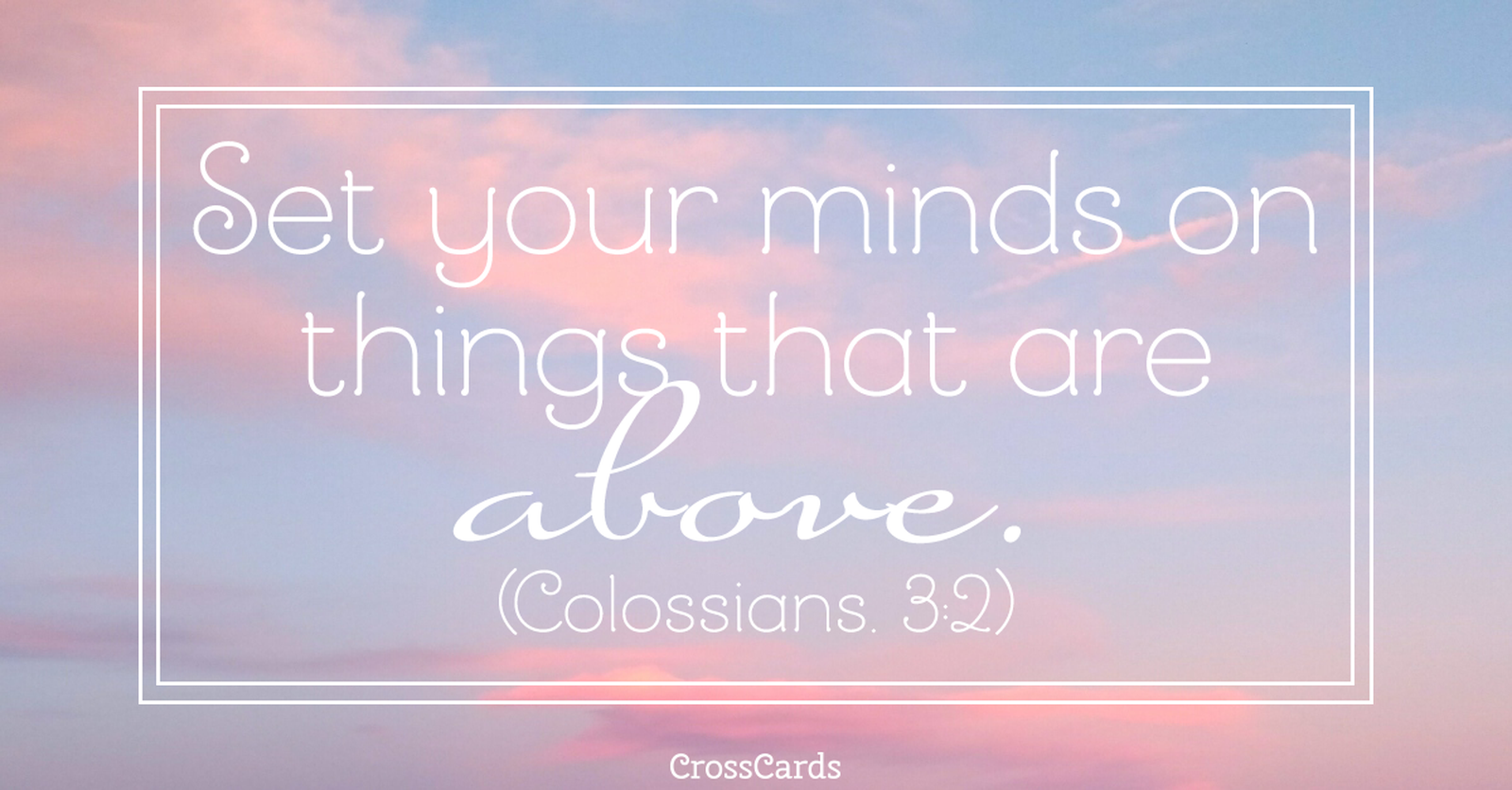 When we are in Christ, we must put on the new self, which is "being renewed in knowledge after the image of its creator" (Colossians 3:10). In Romans 12:2 it says "do not conform to the pattern of this world, but be transformed by the renewing of your mind" and we will be able to "test and approve what God's will is."
When our minds are on Jesus and we follow Him with the help of the Holy Spirit, we can seek the things above and be confident in our salvation. Our minds are being renewed through the Spirit so that we can know the Father's will for our lives. In 2020, let's be followers "who long for a better country - a heavenly one" (Hebrews 11:16).
The Old Self - We No Longer Live for What We've Left Behind
"Put to death therefore what is earthly in you: sexual immorality, impurity, passion, evil desire, and covetousness, which is idolatry. On account of these the wrath of God is coming. In these you too once walked, when you were living in them. But now you must put them all away: anger, wrath, malice, slander, and obscene talk from your mouth. Do not lie to one another, seeing that you have put off the old self with its practices…" (Colossians 3:5-9).
Before encountering Jesus, we lived for ourselves and may have behaved or had thoughts like the verses above. If we're honest, there are times as Christians we still struggle in these areas. However, it's clear that we need to make daily choices to put to death what does not glorify God. It's not something to do in our own ability - we are simply not able to do it on our own and that is one of the many reasons why we need Jesus!
By keeping in step with the Holy Spirit and surrendering our lives daily to Him, our desires will begin to align with the Father, Son and Holy Spirit. Our conduct should correspond to our new life. The process of becoming more like Jesus carries on throughout our lives. We will still fall into sin in thought, word and deed. Thanks be to God the Father for Jesus the Son, who dealt with the power of sin. We can repent and find forgiveness every time and overcome it by the power of the Holy Spirit in us.
The New Self - What We Put on Looks Good!
"Put on then, as God's chosen ones, holy and beloved, compassionate hearts, kindness, humility, meekness, and patience, bearing with one another and, if one has a complaint against another, forgiving each other; as the Lord has forgiven you, so you also must forgive" (Colossians 3:12-13).
Compassionate hearts, kindness, humility, meekness, patience, forgiveness. This is a winning and attractive look. How can we possibly wear all of this day by day? We start by looking to Jesus who lived His life clothed in righteousness. He set a trend that could transform a person and a nation from the inside out.
It isn't about good morals and imitating the behavior of Jesus to the letter in our own strength. Christians are not called to be moralists or legalists. It is the Spirit at work in our hearts and lives that produces these qualities, and "the fruit of the Spirit is love, joy, peace, patience, kindness, goodness, faithfulness, gentleness, self-control" (Galatians 5:22-23).
Love Is the Belt That Holds it All in Place
"And above all these put on love, which binds everything together in perfect harmony" (Colossians 3:14).
Paul writes to the Corinthian church and says that "love never fails" (1 Corinthians 13:8). It sounds similar to Colossians 3:12-13 above. He goes through all of the attributes which describe what love is and also what it is not.
Paul writes: "Love is patient, love is kind. It does not envy, it does not boast, it is not proud. It does not dishonor others, it is not self-seeking, it is not easily angered, it keeps no record of wrongs. Love does not delight in evil but rejoices with the truth. It always protects, always trusts, always hopes, always perseveres" (1 Corinthians 13:4-7). Jesus says that loving God and loving others is what "all the Law and the Prophets hang on" (Matthew 22:40). If we do not love, there is disharmony and the new self is not complete.
The Peace of Christ
"And let the peace of Christ rule in your hearts, to which indeed you were called in one body" (Colossians 3:15).
People are searching for a peace to make sense of brokenness in our world. Political uncertainty, ethical issues, sickness, death, unemployment, financial strain, rebellious children (and adults) plus whatever else sends fear, doubt, anxiety and worry in our minds can cause us to feel as if there is no peace. The truth is, there isn't a real, everlasting peace that can be found in ourselves or in anyone or anything else. The only real, everlasting peace that can be known and experienced is found in the Prince of Peace - Jesus (Isaiah 9:6).
With so much unpredictability for what is in store for the year ahead, we need to keep our minds on Christ because He keeps those in perfect peace whose mind is trusting and fixed on Him (Isaiah 26:3). Jesus said: "Peace I leave with you; my peace I give you. I do not give to you as the world gives. Do not let your hearts be troubled and do not be afraid" (John 14:27).
With the continuous onslaught of the flesh, the world and the devil, Jesus reminds His disciples that in Him we may have peace and in this world we will have trouble but we must take heart because Jesus has overcome the world (John 16:33).
Colossians 3:15 also reminds us that we are "called in one body" which speaks directly to Christian believers as part of the body of Christ - the church. We should be at peace with one another as we seek it and pursue it (Psalm 34:14) which is found by following Jesus. Will the peace of Christ rule in our hearts this year?
Thankfulness
"And be thankful" (Colossians 3:15).
It's a short, punchy and powerful sentence. Thankfulness doesn't come naturally, especially when we are so often looking at what seems to be missing in our lives as we long for more. Christmas is over but the consumer spending is not. It's not that we are never thankful, but can we be thankful in every circumstance as it is God's will in Christ for us (1 Thessalonians 5:18)? There is no room for discontentment in Jesus.
Letting the Message of the Messiah Dwell in Us Abundantly
"Let the word of Christ dwell in you richly, teaching and admonishing one another in all wisdom…" (Colossians 3:16).
Reading the Bible in one year is often something that Christians aspire to do at the beginning of January. The Bible is where we can read about and come to know Jesus even more deeply and the beautiful relationship between the Father, Son and Holy Spirit and how they relate to us. We will never know or comprehend them fully this side of heaven, but the Bible is filled with the faithfulness and truth of God. It is a living text and it is 'alive and active, and 'judges the thoughts and attitudes of the heart' (Hebrews 4:12).
Whatever unfolds in 2020, do everything in the name of the Lord Jesus (verse 17). He is the name above every name, the Lord of Lords and King of Kings. He is worthy to be praised this year and every year, today, tomorrow and every day for who He is and all that He has done for us. May we come to know more of the Father's love for us through Jesus by the power of the Holy Spirit now and forever.
"...put off your old self, which belongs to your former manner of life and is corrupt through deceitful desires, and to be renewed in the spirit of your minds, and to put on the new self, created after the likeness of God in true righteousness and holiness" (Ephesians 4:22-24).
Photo credit: ©Getty Images/Cn0ra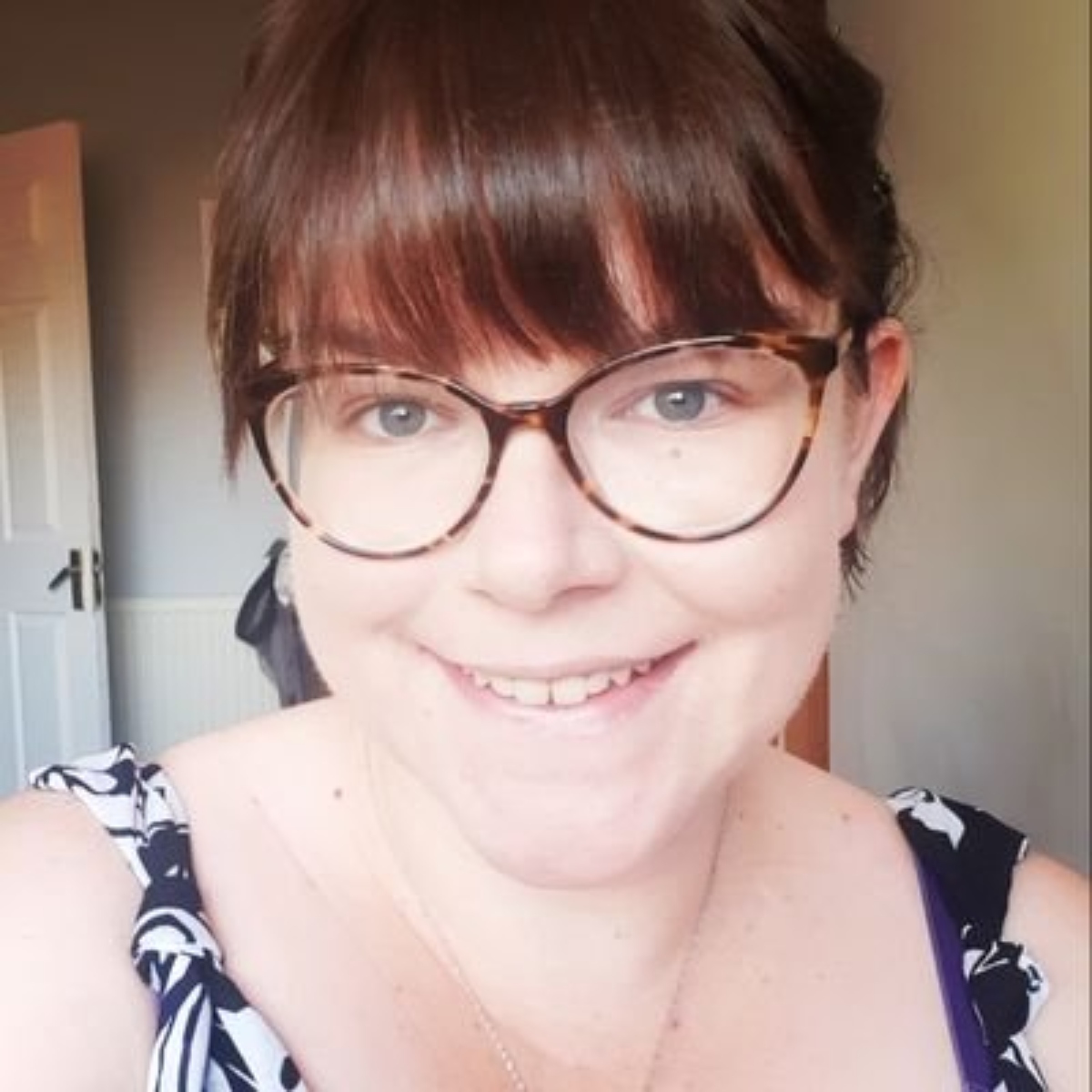 Ruth Clemence is a wife, mom, writer and award-winning blogger based in Cardiff, Wales. Read more at: ruthclemence.com.
---
---