10 Perfect Gifts for Dad on Father's Day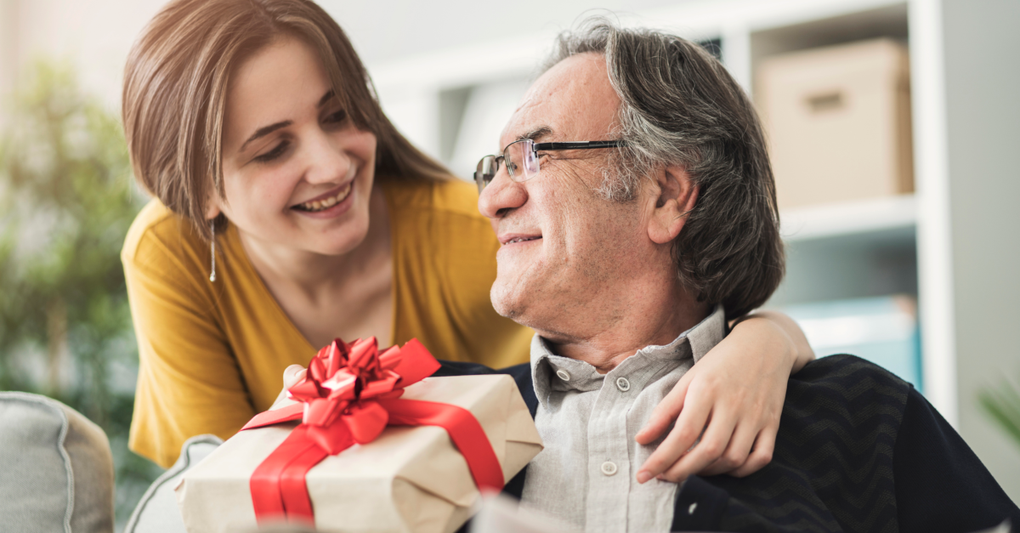 I'm pretty sure I've purchased the exact same Father's Day card for the last three years or so. It seems all too familiar as I read it, but I can't help but feel it must be the best card of the bunch—even if it's the one my dad has received over and over again!
For some reason, finding the perfect gift for Father's Day seems much more difficult than Mother's Day. Maybe it's because we know that most moms enjoy flowers, jewelry, or spa gift cards, whereas dads are a bit more particular.
If you are struggling to find the perfect gift for your dad or husband, hopefully this list of 10 perfect gifts will give you a few fresh ideas—even if you pair it with the exact same card as last year.
Photo Credit: GettyImages/seb_ra
1. Time in the Great Outdoors

Slide 1 of 10

As someone who loves to be indoors with a cup of coffee and a good book, I rarely think to ask my dad to go on an outdoor adventure. But what a wonderful way to spend Father's Day weekend!

Whether it's hiking, biking, or wandering around the local zoo, get into the sunshine and spend some quality time with your dad this year. Load the car with snacks, drinks, sunscreen,and hats for a day of adventure. Father's Day is the perfect day to leave technology behind and go exploring. Just make sure you okay it with Dad first—and check the weather forecast!

Here are a few unique, outdoor gift ideas:

Photo Credit: Unsplash/reza-shayestehpour

2. A Letter

Slide 2 of 10

With nearly every message sent digitally today, the power of a meaningful letter has been lost in the world of instant-messaging. Capture your dad's heart with a hand-written letter that expresses your thoughts toward him. Include your favorite memories, your appreciation, and your love. Perhaps add a few lyrics of a favorite song or a Bible passage. This is a perfect gift he will cherish forever!

Here is a link to free printable Father's Day stationery to get you started.

Photo Credit: GettyImages/Eerik

3. A Gift Card He Doesn't Have to Share

Slide 3 of 10

Gift cards are easy go-to presents that can sometimes seem indifferent or unthoughtful. However, when you choose a gift card "just for Dad," it can be super fun for him to spend it all on himself.

Perhaps, your father is into hunting or fishing. Grab a sports-themed gift card paired with a new hat. Or, if he is a techie, give a gift card along with a jump drive or personalized mouse pad. Whatever you decide, make sure he won't be tempted to spend it on others. This is his day after all!

Here are a few top gift card ideas for Dad.

Photo Credit: GettyImages/ZwartFotografie

4. A Movie Date

Slide 4 of 10

The best part about a movie date is that it can happen before or after Father's Day. It can be a matinee, when there are fewer people, or it can follow a quiet lunch together. Or, if you're both night owls, you can opt for a late-night showing where you may be the only ones in the theater. Movie dates over Father's Day can be a fun tradition for dads and kids of all ages! What movie will you see this year?

Photo Credit: GettyImages/SUNG-YOON-JO

5. That One Tool He's Always Done Without

Slide 5 of 10

Recently, at a family gathering, I noticed my dad's bandaged thumb. He said he had hit it with a hammer and really banged it up. Knowing he had been working on a major renovation, I asked if he had a nail gun. His reply was that he wished he had one. Instantly, I knew what to get him for Father's Day!

What's the one tool your father has always done without? Maybe, he is getting older and a few modern power tools would really help him. Or, perhaps there's a tool he's been eyeing for a few years. Look for a Father's Day sale and surprise him.

Most men favor one brand of tools over another. Find out what your dad's favorite brand is and stick to it.

Photo Credit: Unsplash/david-siglin

6. A Trip Down Memory Lane

Slide 6 of 10

Retro candy, t-shirts, games, and gadgets can bring on all the smiles! Do some investigating into your dad's childhood and find out what things were popular back then. Research five-and-dime stores for ideas.

Fill a box with several fun things that will instantly take him down memory lane. Be sure to include a classic game for the whole family to play!

A few ideas for your retro box are:

A Music playlist from that era

Photo Credit: GettyImages/Paralaxis

7. A Father/Child Devotional

Slide 7 of 10

Sometimes, dads just need a little guidance when it comes to spiritual leadership. And Father's Day is the perfect time to encourage your husband in his role as the spiritual leader of your children. Find a father/son or father/daughter devotional. Then, before it gets put on the shelf, schedule time on the calendar each week for them to go through the devotional together.

Here are a couple of options:

The One Year Father-Daughter Devotions

Called to Greatness: 31 Devotions to Ignite the Faith of Fathers & Sons

Photo Credit: GettyImages/Milkos

8. A Day to Himself

Slide 8 of 10

Our hard-working husbands need time just for themselves—especially dads who are introverts. They would absolutely love a day to do whatever they wanted.

If he wants to be at home, consider taking the kids on an outing to give him the peace and quiet he longs for. If he wants some time away, pack him a lunch and send him on a personal fishing trip. Whether he stays in or goes out for the day, provide a basket of movies, snacks, books,and music to encourage his day of rest.

Photo Credit: GettyImages/nd3000

9. A Men's Study Bible

Slide 9 of 10

10. A Space to Create

Slide 10 of 10

Does your dad have a hobby but no place to do it? Clean out a junk room and set up the perfect place for him to create. Call it a "man cave," a "hobby room,"or simply "Dad's space." But whatever you do, give Dad a place to go and get away for a while.

Consider buying a basket of supplies to fuel his hobby, such as wood-working tools, paints, or other small gadgets. This is a gift he will utilize again and again!

Finding the perfect gift for Father's Day can be difficult, but it's not impossible. Spend some time thinking about what he would like most and go with it. Add a touch of creative flair and let him know just how much he is appreciated. Oh, and by the way, don't forget the card!

---

Jennifer Waddle considers herself a Kansas girl, married to a Colorado hunk, with a heart to encourage women everywhere. She is the author of several books, including Prayer WORRIER: Turning Every Worry into Powerful Prayer, and is a regular contributor for LifeWay, Crosswalk, Abide, and Christians Care International. Jennifer's online ministry is EncouragementMama.com where you can find her books and sign up for her weekly post, Discouragement Doesn't Win. She resides with her family near the foothills of the Rocky Mountains—her favorite place on earth. 

Photo Credit: GettyImages/Osobystist