20 Meaningful Christian Mother's Day Gifts to Inspire Mom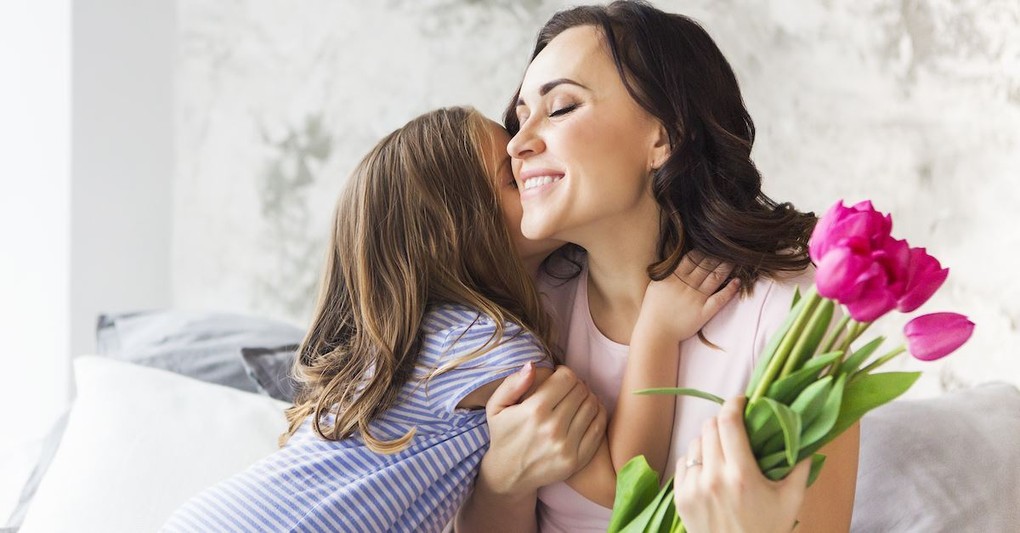 As Christians, we know to honor our mother every day, and especially on the holiday of their celebration, Mother's Day! A gift for Mother's Day is a wonderful opportunity to share your gratitude for her as we are called by scripture to "Honor your father and your mother" (Exodus 20:12a). We've compiled 20 amazing Christian gifts that any mother will love to help her in faith, peace, or comfort!
Moms are fantastic. They do so much for us throughout our lives from kissing our boo-boos as kids to teaching us how to do a variety of different things as we grow up. Mother's Day is approaching fast, do you know what you're going to get your Mom? Are you looking for something different other than the usual flowers or candy? No worries, we have you covered. Here are 20 gift ideas that will melt her heart and inspire her Christian faith. These are some of our favorite gifts, whether Christian-inspiring or practical, to remind mom of our love.
Personalize your Mother's day gift with a powerful Bible verse for mothers or a prayer to uplift your mom.
What I Love about Mom Fill in Book

Slide 1 of 20

Thoughtful Jewelry Pieces

Slide 3 of 20

Personalized Cooking Spoon

Slide 4 of 20

Does your mom like cooking? Get her a personalized wooden spoon to cook with! Instead of asking her to cook or going out, cook for her. This could be brunch, lunch or dinner. Or instead of cooking at home, you could go enjoy the warm weather and take a picnic with you.

If your mom doesn't have much time to cook or isn't a fan, buy her a meal kit subscription. This way, everything will be planned out for her, and all she has to do is follow the instructions with the pre-measured out ingredients.

A Personalized Journal for Church or Small Group

Slide 5 of 20

A Personalized Candle

Slide 6 of 20

A Mug That Reminds Your Mom How Much You Love Her

Slide 7 of 20

Unique Mom Greeting Card

Slide 8 of 20

Gather the kids and some art supplies and let them each make Mom a customized, creative card. Have each adult family member write a customized letter about why they love mom so much. Then give her this custom greeting card with the special dates that made her a mom. 

A Devotional Bible

Slide 9 of 20

These Bibles are unique in that they have margins where Mom can write down notes and words from the Lord.

Check out the CSB (in)courage Devotional Bible

AND

The NIV Women's Devotional Bible

You can also highlight yours and your Mom's favorite Bible scriptures and passages in different colors. Write an encouraging note or a reason why the passage is your favorite. Use your favorite color and her favorite color to highlight the passages and scriptures.

Photo credit: Rachel Lynette French on Unsplash

A Kindle E-Reader

Slide 10 of 20

Monogramed Bath Robe

Slide 11 of 20

Get your mom a spa gift certificate for a manicure, pedicure, massage, or facial. Then give her this relaxing Luxor Linens Terrycloth Bathrobe to enjoy at home! 

Personalized Photo Canvas

Slide 12 of 20

Surprise the special woman in your life this Mother's Day with a custom photo canvas; maybe it's your family vacation picture, a "vintage" one from when you were younger, or a beautiful picture of the grandkids. 

Be Still Tote Bag

Slide 13 of 20

Get her this Be Still Canvas Tote Bag and fill it with some of her favorite foods and beauty products! Pay attention to the things she likes and show her you've been listening. 

A Rose That Will Never Fade

Slide 14 of 20

This is a unique gift of a preserved fresh rose that won't wither or fade in a beautiful silver or gold keepsake box. 

Fresh Flower Delivery

Slide 15 of 20

Whether you're near or far, you can send these beautiful blue orchids to your mother or loved one on Mother's Day! 

Assorted Gourmet Chocolates

Slide 16 of 20

A Delicious Fruit Basket

Slide 17 of 20

Is your loved one not a chocolate fan? Why not try a fruit basket to brighten up their day and show them how much you care! 

Gardening Tools

Slide 18 of 20

Does your mom or grandmother like to garden? Wrap up these beautiful tools to make their gardening time a little more colorful and fun! You can also include these organic vegetable seeds.

Pampering Beauty Products

Slide 19 of 20

Convert memories to DVD

Slide 20 of 20

Does your Mom have old VHS tapes of your first steps, family vacations, Christmas, and other fun memories? Have them transferred to DVD? You can find several different types of converters on Amazon.

Check out: Roxio VHS to DVD 3 Plus Video Converter for PC

AND 

VIDBOX Video Conversion for Mac

Photo credit: ©Amazon.com

These meaningful gifts will bring a smile to your mom's face and melt her heart. These gifts can be used for moms, grandmas, or anyone else who is a mother figure in your life. Take a moment and decide which gift is going to honor the many women in your life this Mother's Day.

---

Carrie Lowrance is a writer and author. Her work has been featured on Huffington Post, Bon Bon Break, Young Modern Money and Same Journey. She has also published two children's books, Don't Eat Your Boogers (You'll Turn Green) and Brock's Bad Temper (And The Time Machine). You can learn more about Carrie and her writing at www.carrielowrance.com.